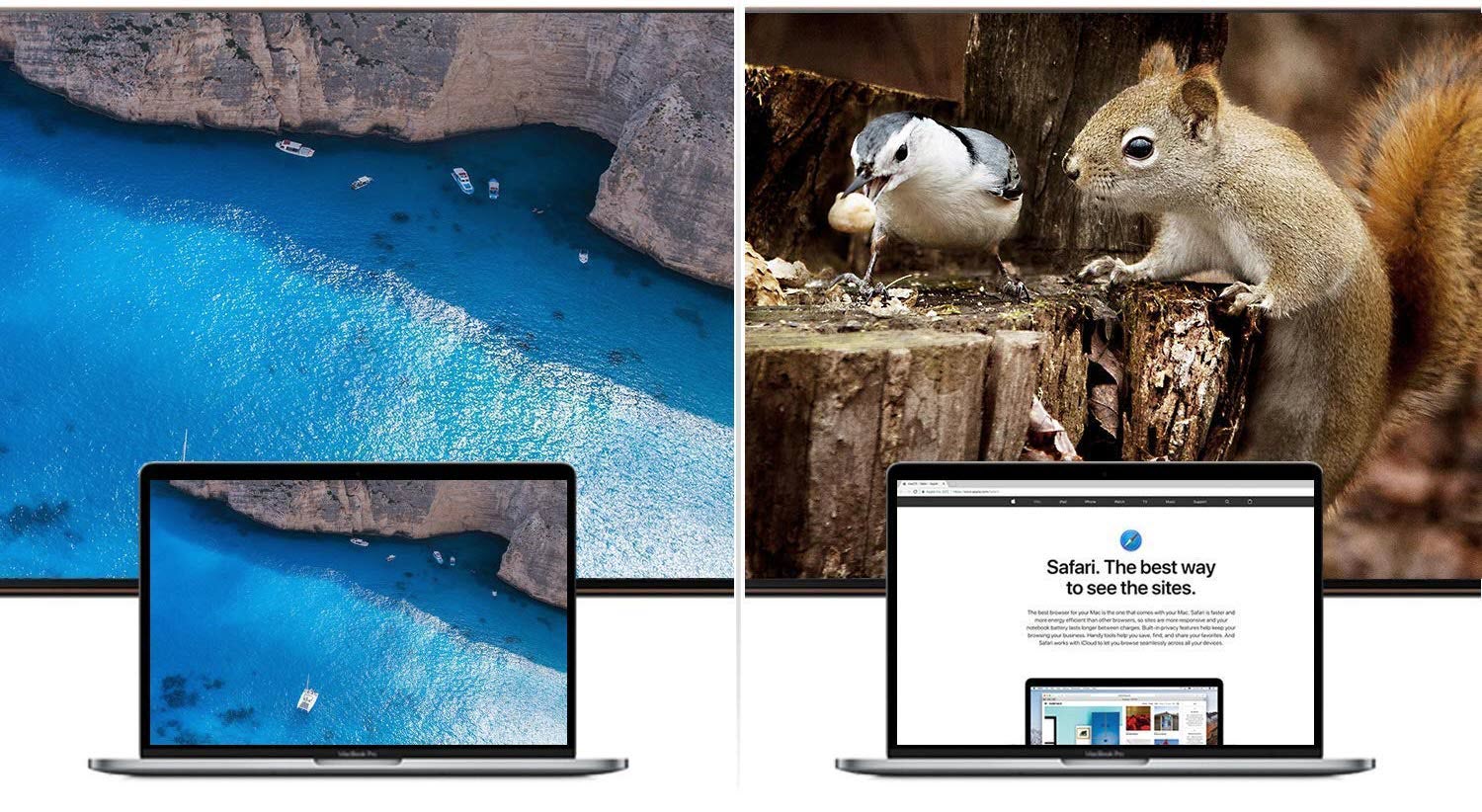 Supports Mirror & Extend Dual Modes
Extend Mode: extend your laptop for visibility of multiple tasks at the same time
Mirror Mode: mirror your laptop to a large screen for visual enjoyment
Mirror and Extend Mode Settings:
For Windows 10, press Windows key + P combination command --> choose Duplicate or Extend.
For Windows laptops, if the external monitor does not work, please update the BIOS and graphics card driver from the laptop manufacturer's official website.
Stereo Settings:
For Windows 10, please click right bottom of your sound icon --> choose your TV as the sound output.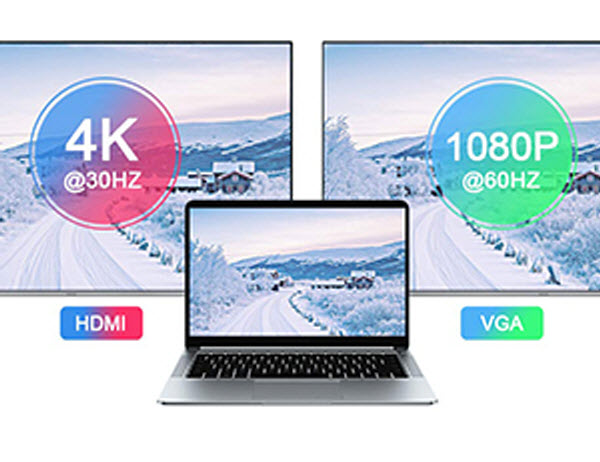 HDMI and VGA Outputs
Supports HDMI resolution up to 4K/2K@30Hz. Please make sure to use a 1.4 or higher version HDMI cable.
Supports VGA resolutions up to 1080p@60Hz.
If your computer supports 4K@60Hz, while your monitor or TV only supports 1080p, you can only output 1080p rather than 4K.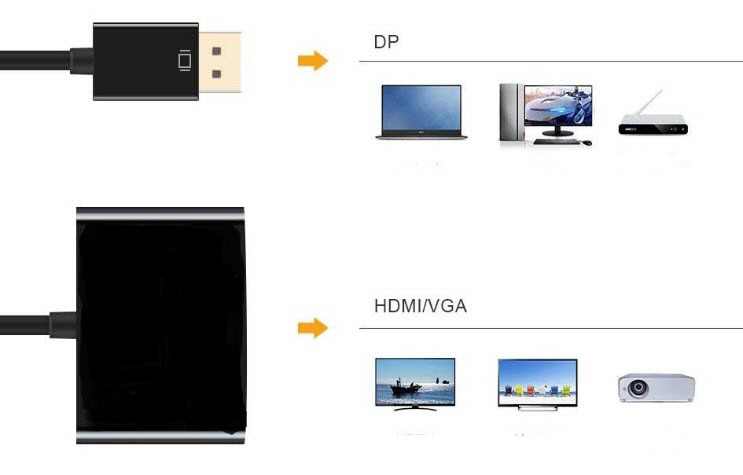 HDMI and VGA Can Not Work Simultaneously
If both HDMI and VGA displays are connected, only HDMI outputs can receive the input signal. HDMI output comes prior to VGA output.
Supports Only One-Way Transmission
The adapter only supports transmission from DisplayPort to HDMI/VGA and does NOT support HDMI/VGA to DisplayPort.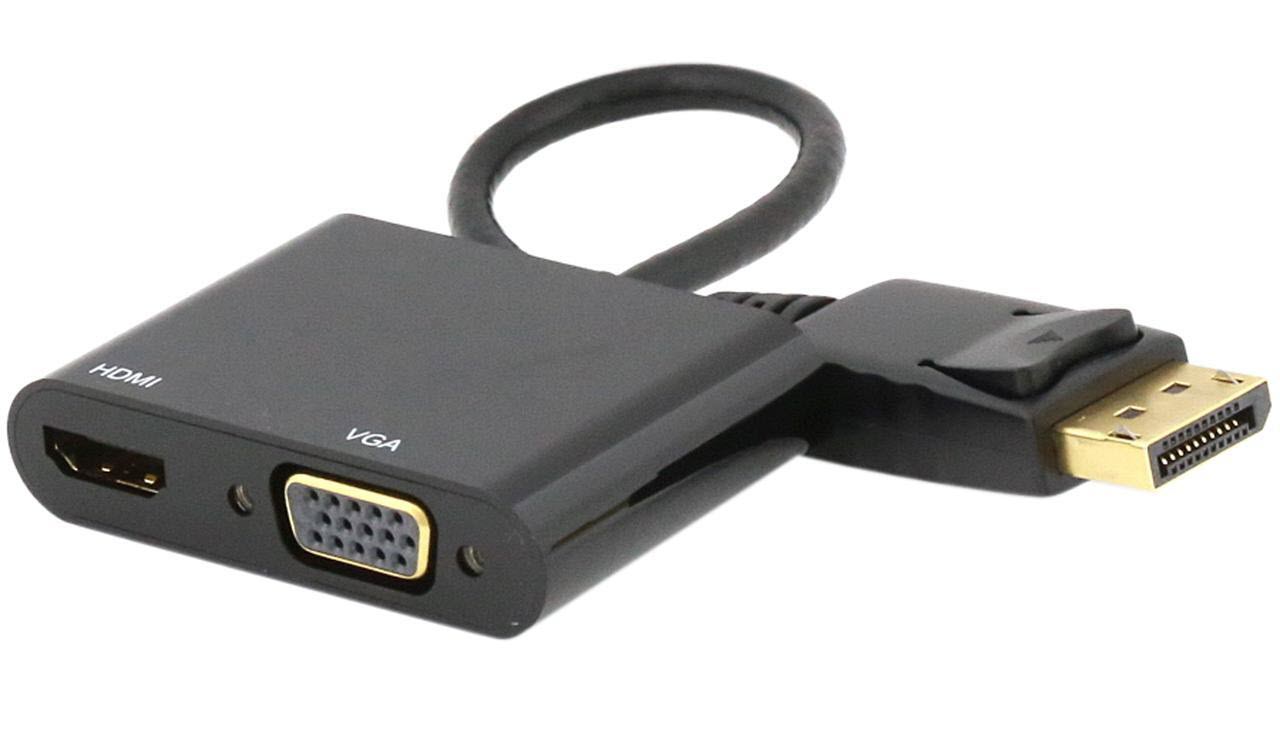 Ease of Use and Reliable Build
Plug and play, with no requirement for software, driver or extra power supply
Gold-plated connectors, ensures a maximum signal quality and stable signal transmission
Foil & braid shielding reduces electromagnetic interference
Tinned copper conductor enhances cable performance