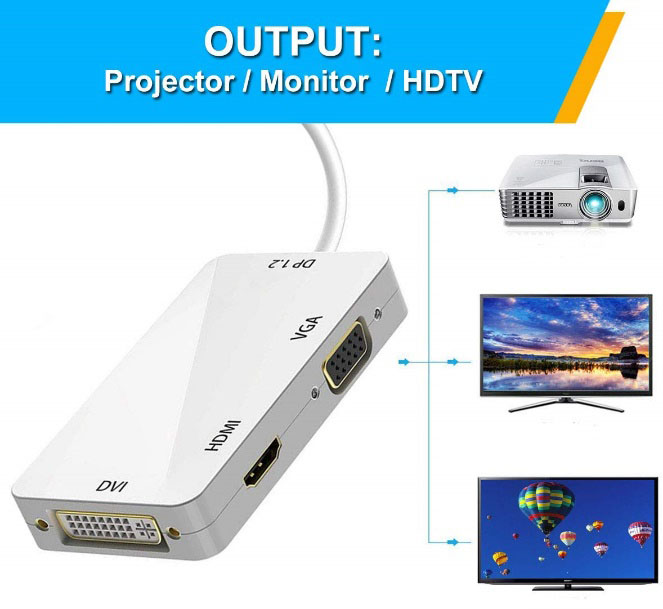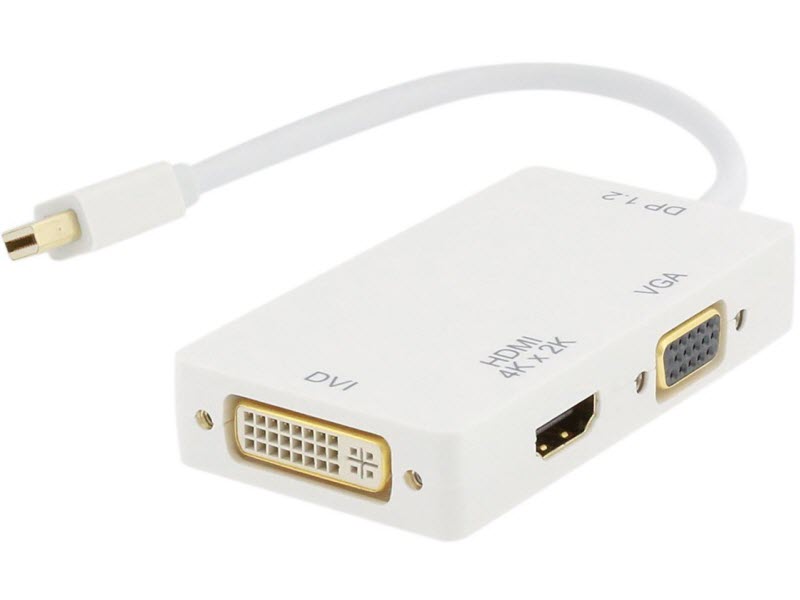 Versatile Resolution Support
HDMI supports digital signal output at a maximum 3840x2160 @ 30Hz (4K/2K @ 30Hz)
VGA supports analog signal output at a maximum 1920x1200 @ 60Hz
DVI-D supports digital signal output at a maximum of 1920x1200 @ 60Hz
Note: the signal doesn't output at the same time.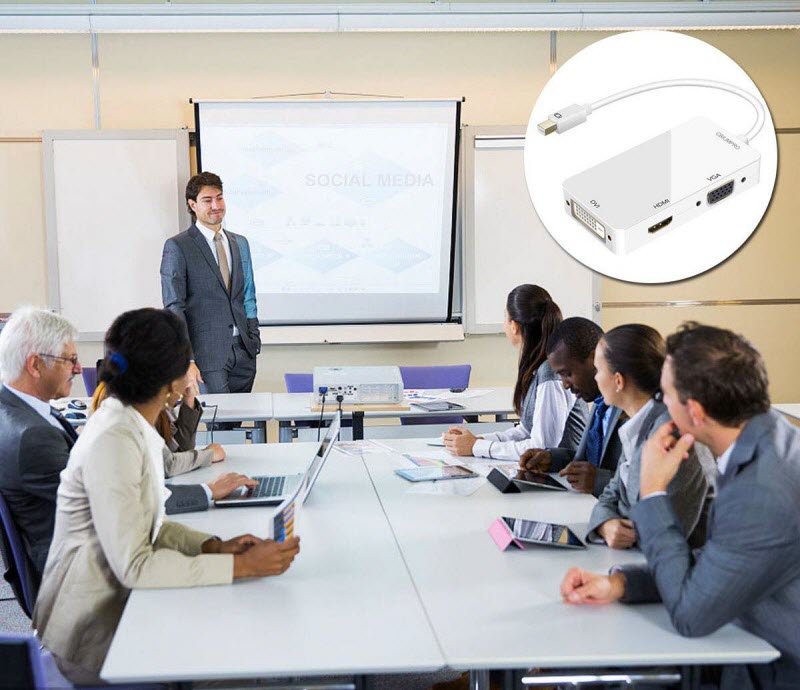 3-in-1 for Different Clients
Are you still disturbed by incompatible connection with your clients' computers?
This multiple 3-in-1 (Mini DisplayPort) to HDMI/VGA/DVI adapter will save you from the hassle of disconnection. Never worry that your clients still use VGA for their projectors when you use HDMI for your monitor. Don't miss this great lightweight handy adapter!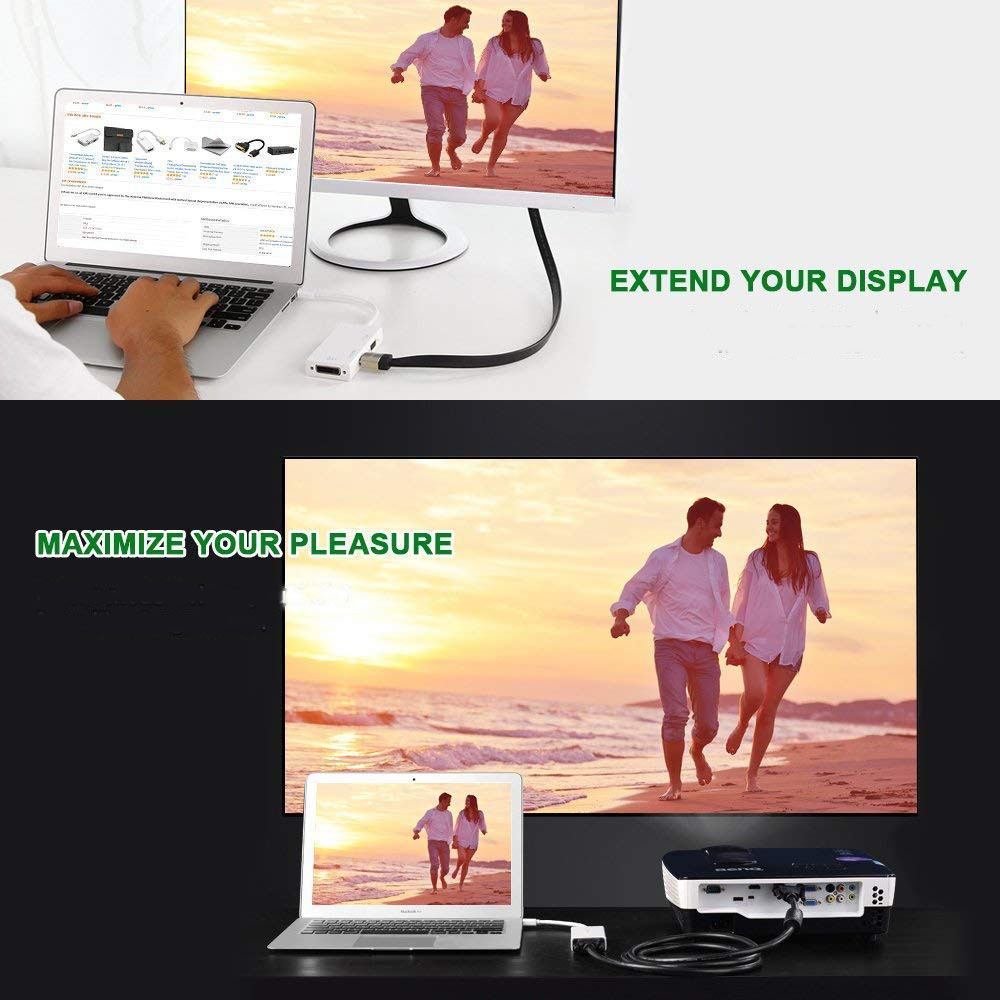 Comprehensive Working Modes
Mirror Mode: Makes your holiday photos and favorite films so much more interesting and enjoyable on the big screen!
Extended Mode: Works like a charm for multitasking.
Video and Audio: Supports video resolutions up to 3840x2160 @ 30Hz, 1920x1200 @ 60Hz and 1080p (Full HD) and flawless audio pass-thru for uncompressed digital 7.1, 5.1 or 2 channels.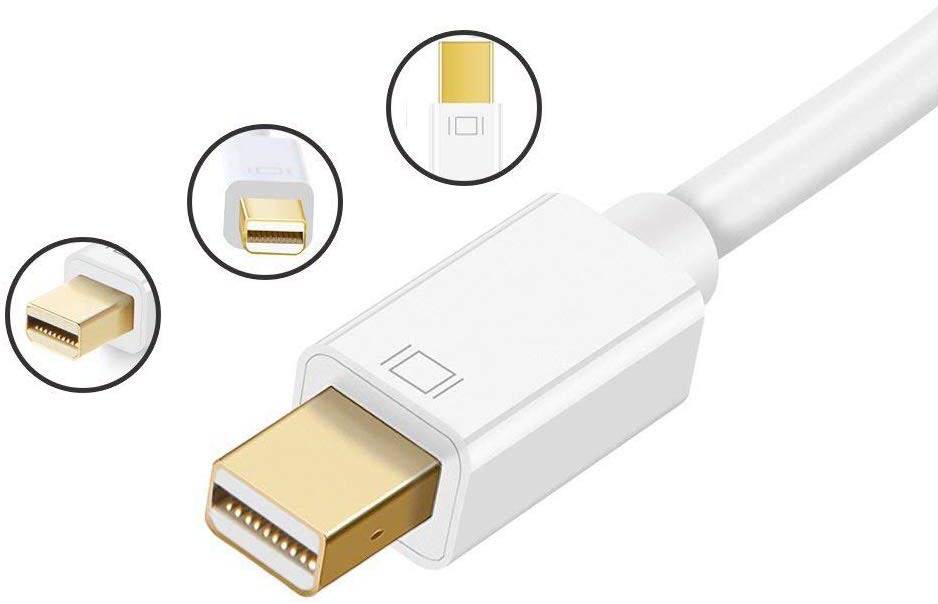 Advanced Conductor Selection
Gold-plated connectors resist corrosion, provide rigidity and improve signal performance.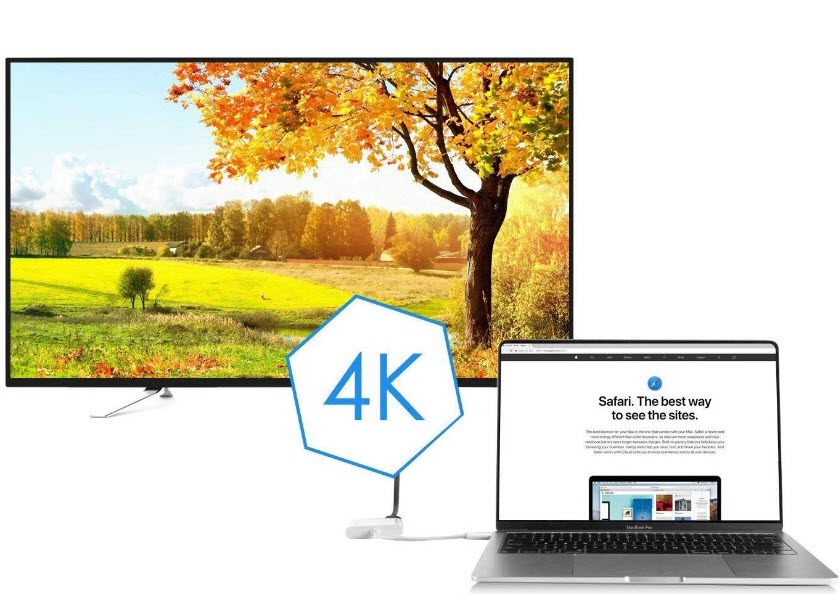 One-Way Transmission
If two or more output displays are connected, only one output can receive the input signal. Priorities: DVI > HDMI > VGA
The hub only supports Mini DP to HDMI/DVI/VGA and does NOT support HDMI/DVI/VGA to Mini DisplayPort.
Wide Compatibility with
Apple MacBook, MacBook Pro, MacBook Air, iMac, Mac mini, Mac Pro.
Microsoft Surface Pro 4, Pro 3, Pro 2, Surfacebook (NOT Surface for Windows RT).
Lenovo ThinkPad X1 Carbon, X230/X240s, L540, T540p, W540, Helix.
Dell XPS 13/14/15/17, Latitude E7240/E7440, Precision M3800.
Acer Aspire R7/S7/V5/V7; Intel NUC; Asus Zenbook; HP Envy 14/17; Google Chromebook Pixel.
Cyberpower Zeusbook Edge X6; Toshiba Satellite Pro S500, Tecra M11/A11; Alienware 14/17/18.