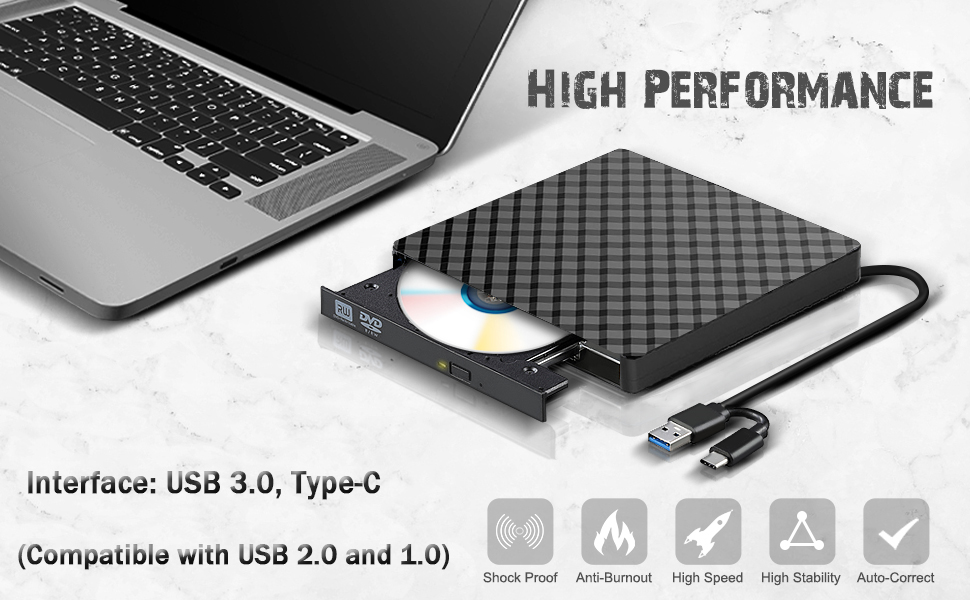 This portable external CD / DVD drive with USB 3.0 and USB-C 2-in-1 connector allows you to use it on most different laptops / desktops without the need for an adapter or hub. Simply connect it to a USB 3.0, 2.0 or USB-C port, and your computer will automatically recognize it, then you can play your CDs or DVDs using the appropriate software.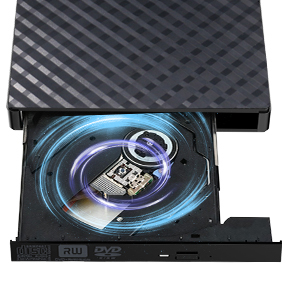 Specifications
Reading Speed: CD-ROM: 24x Max; DVD-ROM: 8x Max; DVD-ROM (DL): 6x Max
Write speed: 24x CD-R, 8x CD-RW, DVD ? R: 8X Max; DVD ? R DL: 4X Max; DVD-R ? 9: 2.4x Max
Rewrite Speed: DVD + RW: 4X Max; DVD-RW: 4x Max; CD-RW: 10X Max; DVD-RAM: 3x Max
Product dimensions: 14 * 14.2 * 1.8cm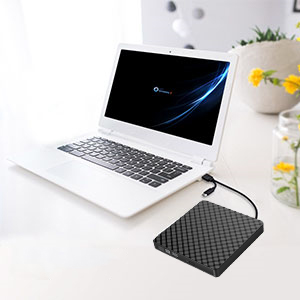 USB 3.0 & Type C External DVD Drive
Plug & Play
USB C and USB 3.0 dual ports have access to smarter devices. Plug and play, no additional drive required, easy to use.

Portable Compact Design
The external CD-DVD drive is slim, light, fault-tolerant, shockproof, embedded in a USB cable, and easily slips into your travel bag. It is the perfect companion for DVD lovers and can be used anywhere.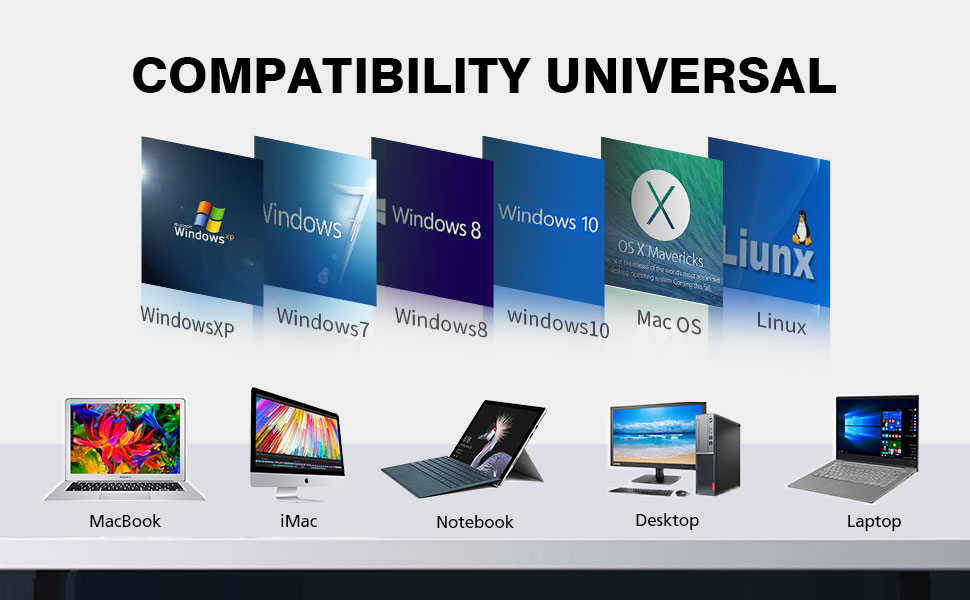 Compatible with most laptops and desktops running Windows 10 8 7 Vista, Linux and all versions of MAC OS. Ideal for Apple MacBook Air MacBook Pro iMac Dell HP Lenovo Sony Samsung Asus Acer and more computers.
Do not work with Chromebook and TV, car, smartphone

The external DVD drive does not support TV, car player, tablet, Chromebook and Ubuntu systems.
The portable CD DVD burner cannot play Blu-ray discs or game discs larger than 8.5 GB.
Windows 10 or higher is recommended to install VLC Media Player to play DVDs and CDs.
For normal use, connect the desktop device to the USB port on the motherboard.