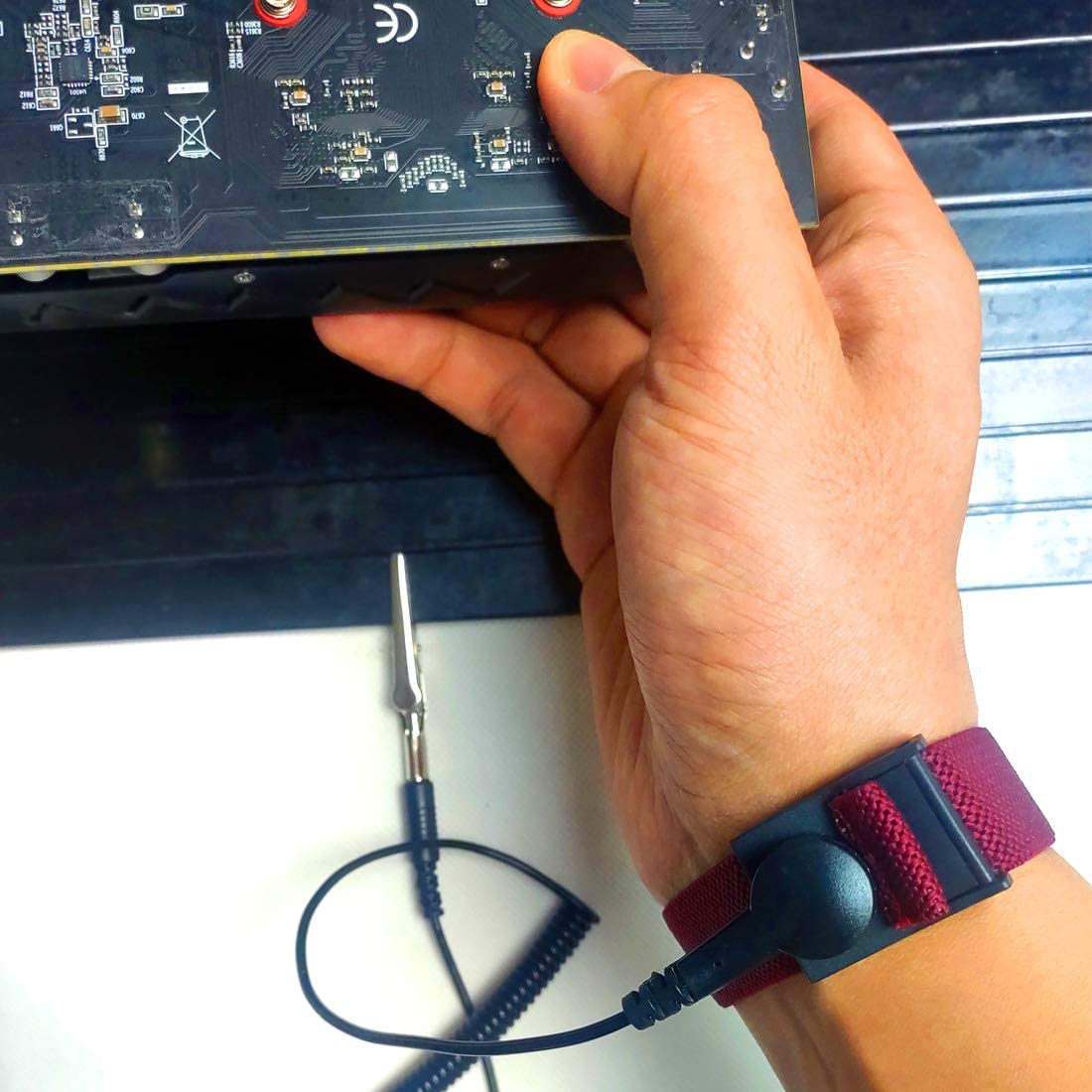 Protect Sensitive Electronic Devices from Static Electricity
Aigrous Anti static Wrist Strap absorbs static charge from personnel to protect electronic devices(like computers, phones and other electronics) sensitive to static discharge.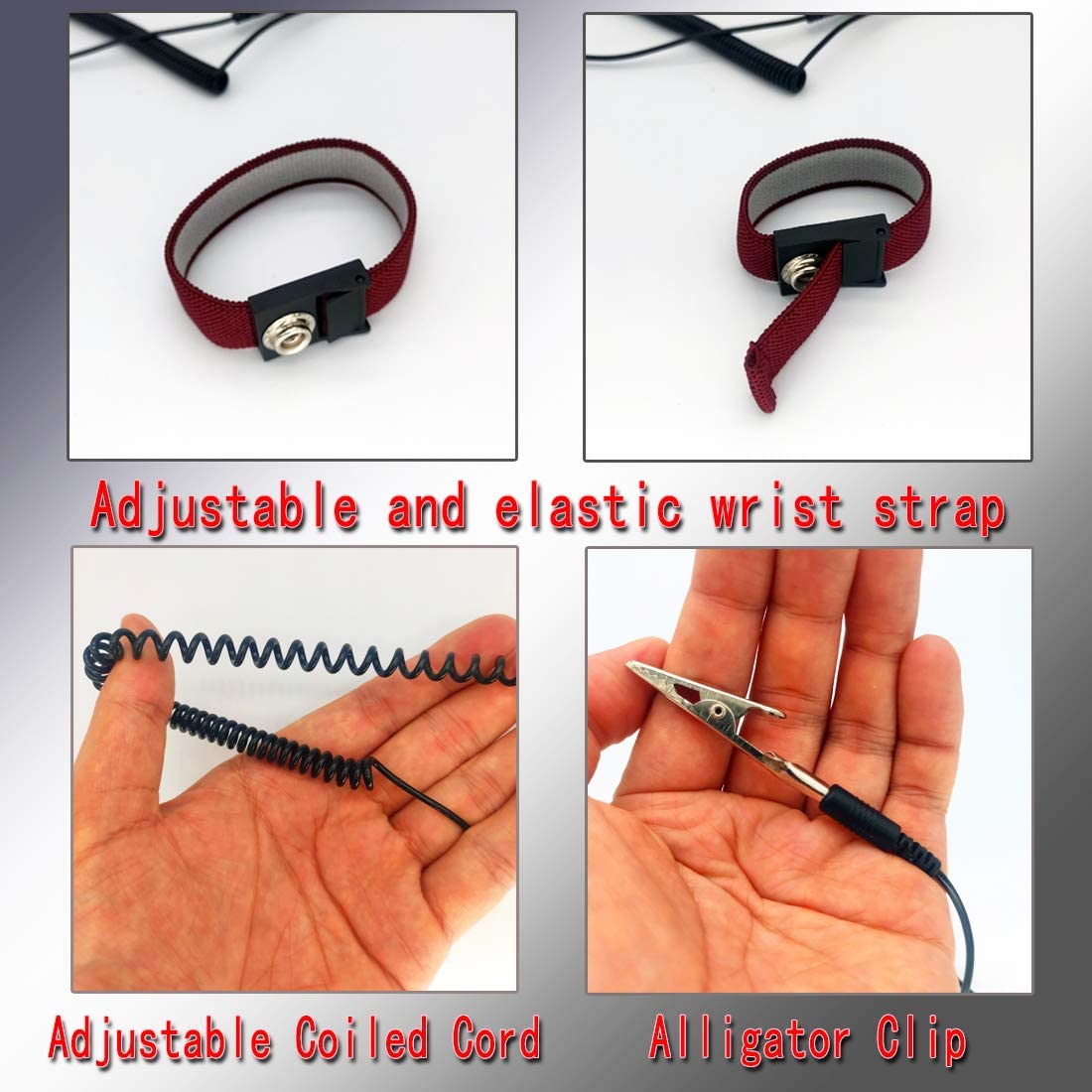 Comfort and Freedom
The adjustable strap fits your wrist comfortably. It will fit around wrist with a circumference of up to 7.8 inch (20cm).
Aigrous extra long coiled cord can rotate 360 degrees and reach a length of up to 72 inch (185 cm) for optimal freedom of movement.
Wrap strap around wrist, connect the alligator clip to the grounding wire to release the static to the ground. Easy to use!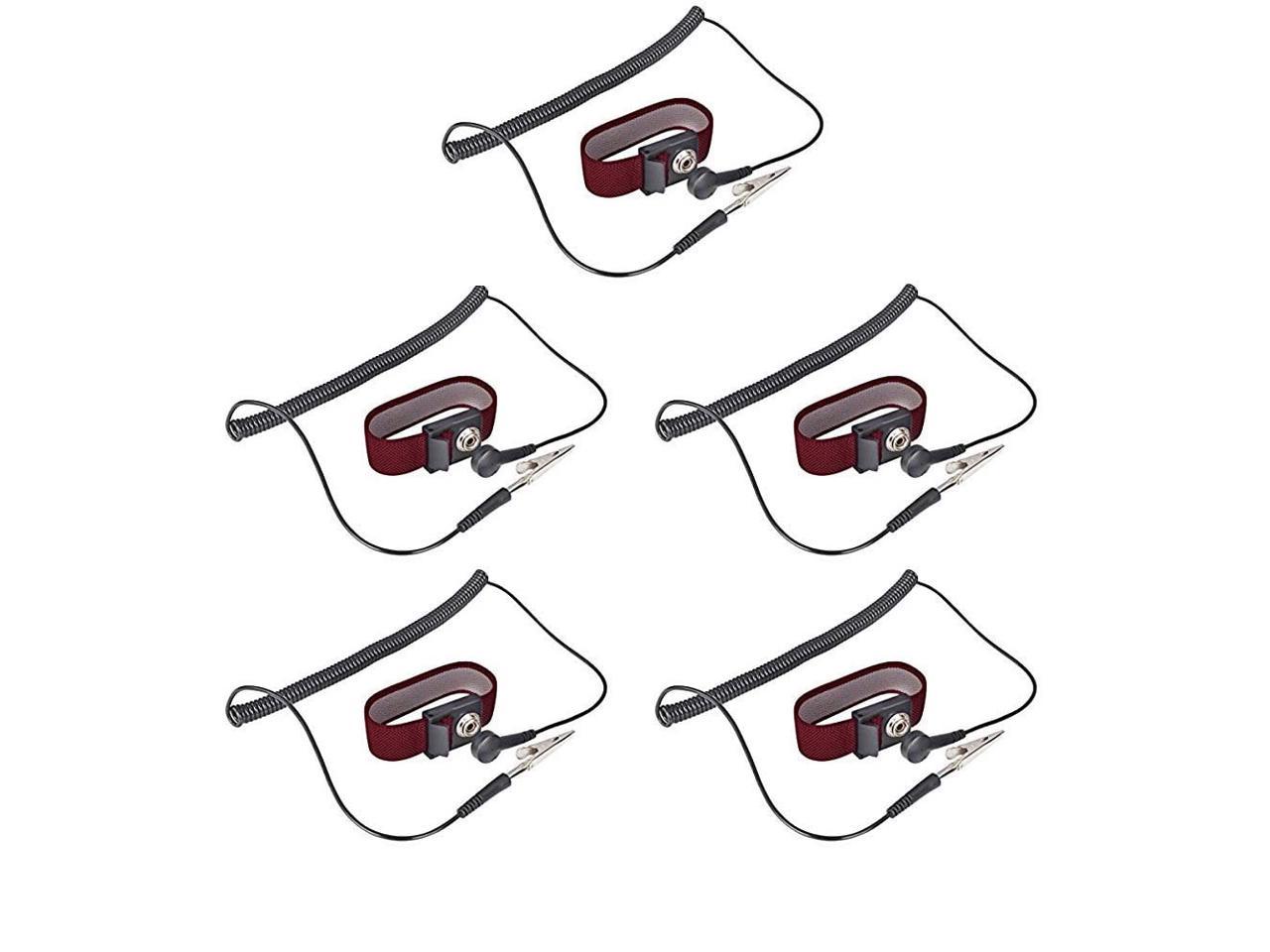 5-Pack Premium ESD Straps Package
When you are doing repairing work on your PC/computer or other sensitive electronic components,you should pay attention to the static shock that would damage your device.
To prevent build up of static electricity,we must have an ESD wrist strap while working.With 5-pack package, you don't need to worry about running out.
Warranty: 18-month warranty.

Ground resistance: 1MO, release the static electricity efficiently with 0.1s.

Color: Marron

Diameter of coil: 2.40mm