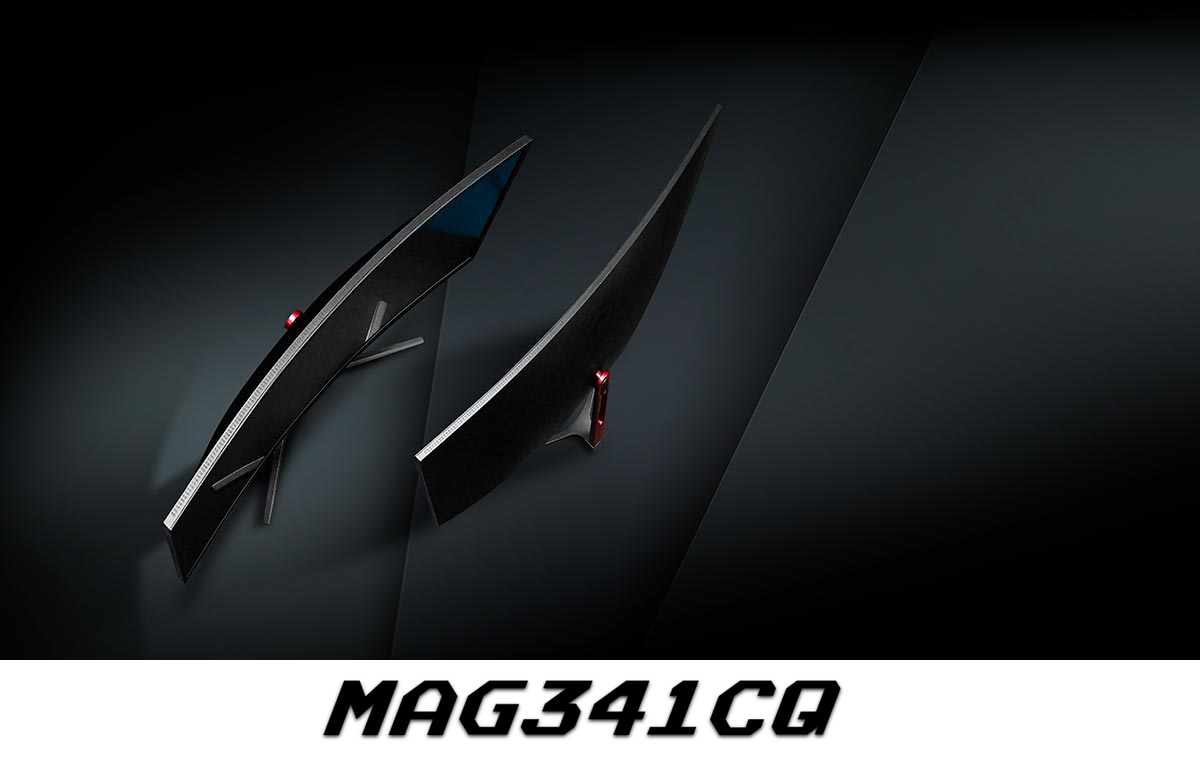 Expand Your Perspective
Bring the next level of immersion to your gameplay with the MSI Optix MAG341CQ curved ultrawide gaming monitor. Equipped with a 3440x1440 resolution, 100hz refresh rate panel, the Optix MAG341CQ will help boost both your gameplay and productivity by introducing more screen real estate.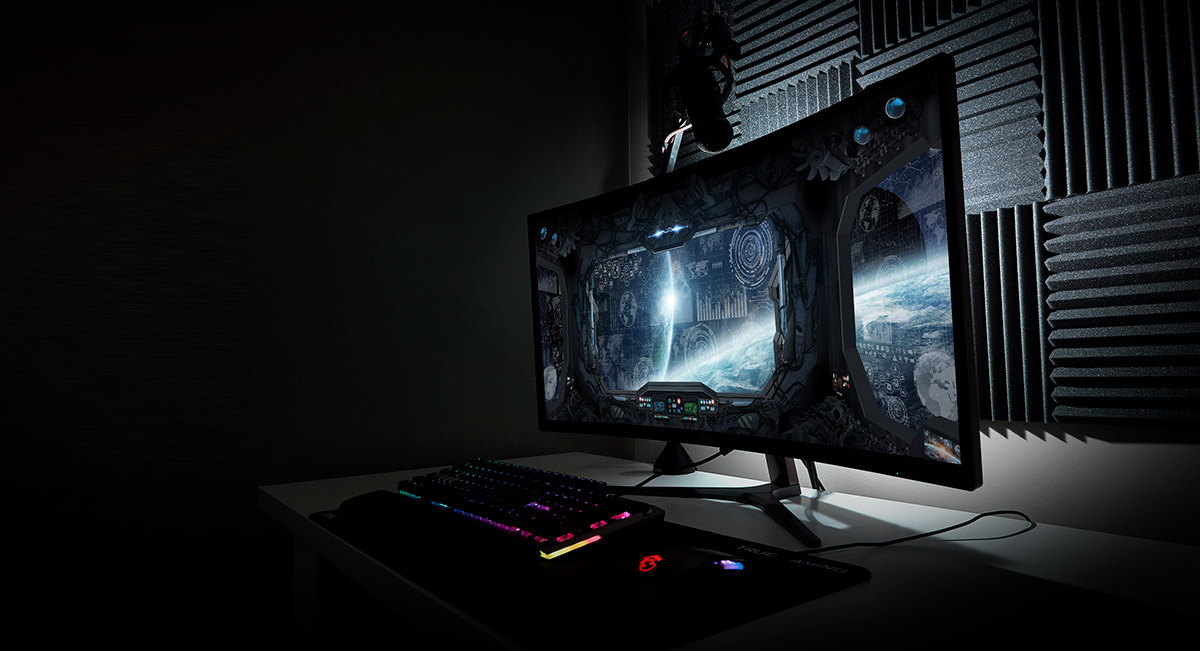 Real Life
Built with FreeSync technology, the MAG341CQ can match the display's refresh rate with your GPU for ultra-smooth gameplay. Make sure you can hit your mark with all the latest technologies built-in the MSI Curved Gaming monitors for competitive play.

Width Matters
The MSI Optix MAG341CQ 21:9 ultrawide Gaming monitor is built to step your game up by giving you extra POV to enhance your peripheral vision. With a 3440x1440 resolution and a 21:9 aspect ratio, enjoy the latest AAA title games the way it was meant with gorgeous details that span across your entire peripheral view.

We hear you like workspace
The MSI Optix MAG341CQ supports both Picture in Picture(PIP) and Picture by Picture (PBP) to create a variety of different layouts tailored to maximize your workflow or gaming setup. With the MSI exclusive monitor control app, you can split up to 5 panes quickly and provide up to 10 split modes for different multitasking situations.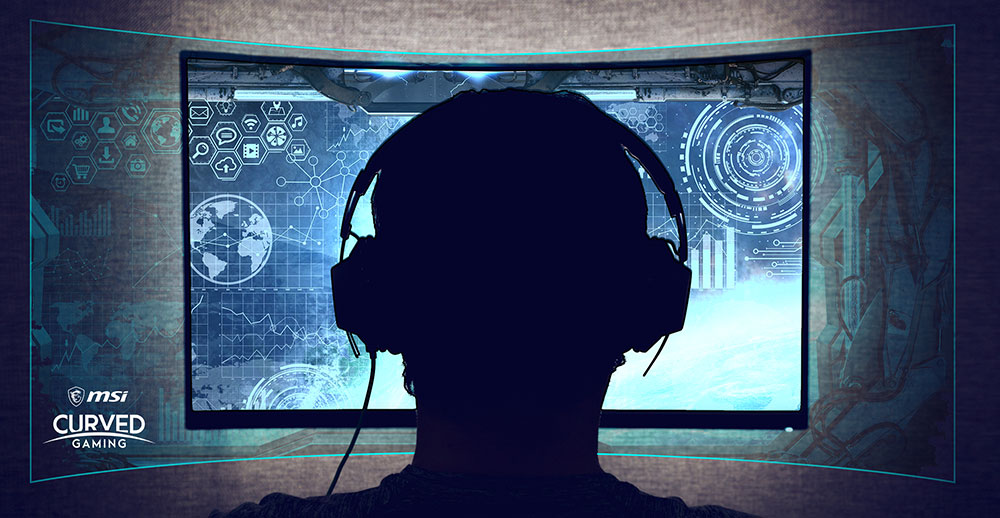 CURVED FOR YOUR VIEWING PLEASURE
MSI gaming monitors use a curved display panel that has a curvature rate of 1800R, which is the most comfortable and suitable for a wide range of applications from general computing to gaming. Curved panels also help with gameplay immersion, making you feel more connected to the entire experience.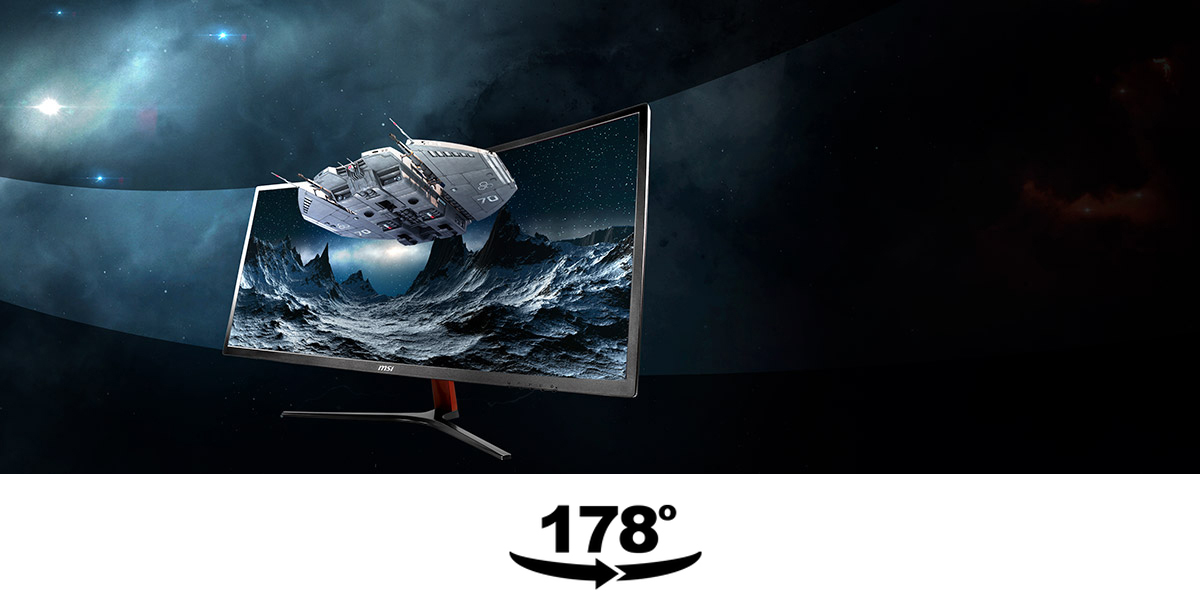 178 DEGREES OF WIDE VIEWING ANGLE
By having a large viewing angle, MSI gaming monitors has more leeway for placing your monitor in your setup without giving up the optimal viewing experience. Colors and details will stay sharp at more angles compared to other monitors with less viewing angles.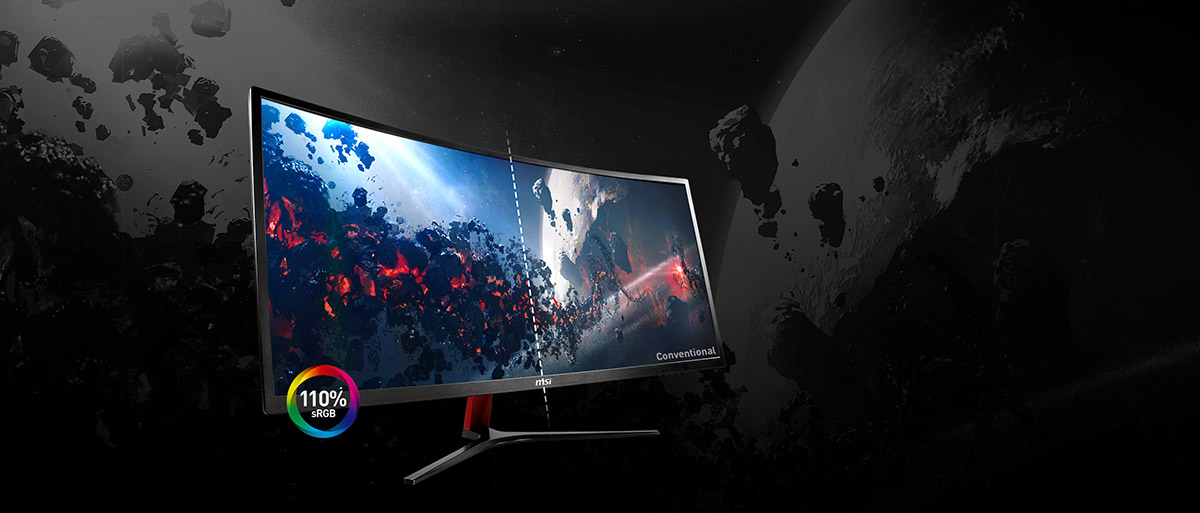 Color Performance
MSI MAG341CQ supports a wide color spectrum of 110% sRGB for creative work such as high-resolution image retouching with large amounts of color information.

100Hz Refresh Rate
You can experience amazingly fluent gaming visuals. which has the most benefit in fast moving game genres such as first person shooters, fighters, racing sims, real-time strategy, and sports. These type of games require very fast and precise movements, which an ultra-high refresh rate and fast response time monitor will put you ahead of your competition.