144HZ
FLUID GAMING
Once you go 144Hz, you simply can't go back.
Take advantage of your high framerate and upgrade your gaming experience. Your eyes will thank you.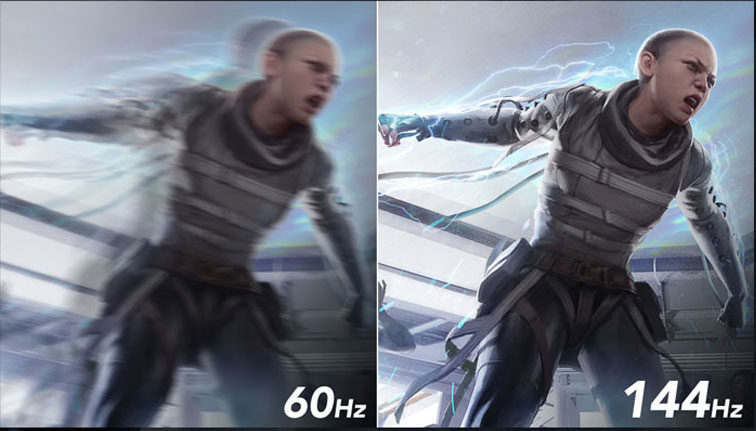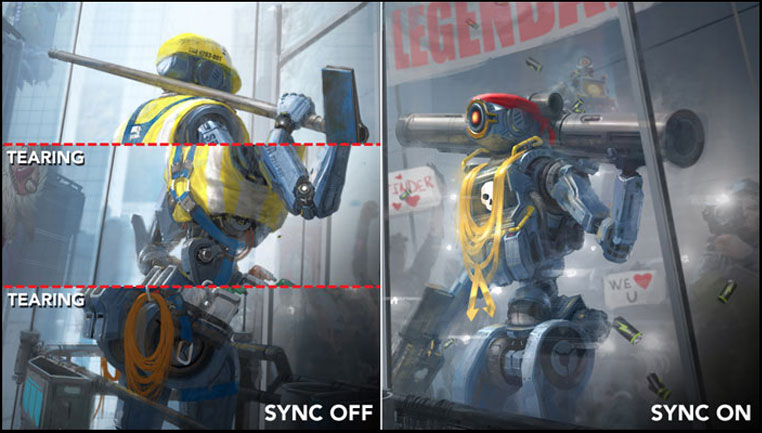 No Stuttering. No Tearing. Just Gaming.
FREESYNC TECHNOLOGY
FreeSync Technology puts an end to choppy gameplay and broken images. Enjoy fluid, artifact-free performance at virtually any framerate. Behold the next breadthrough in PC gaming performance. The FreeSync technology in select AMD APUs and GPUs resolves the communication issues between the processors and the monitor, eliminating image tearing and choppiness for effortlessly smooth gameplay.
FREESYNC TECHNOLOGY ONLY WORKS WITH AMD RADEON SERIES GRAPHICS CARDS.
CURVED
Immersive 178 Viewing Angles
The advanced 1800R Samsung SVA Panel minimizes light leak and provides deep, rich colors from all viewing angles.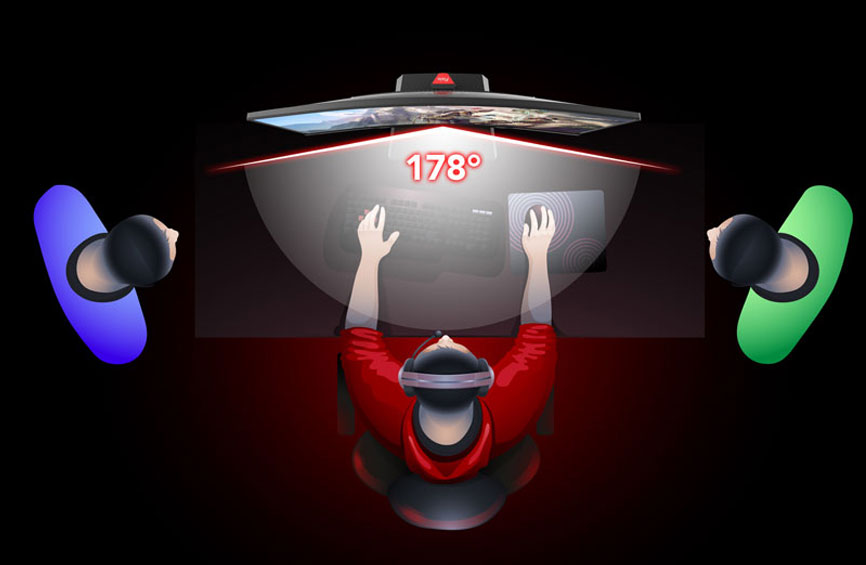 Gaming Ready
Line of Sight
Choose from a variety of built-in crosshairs with a touch of a button.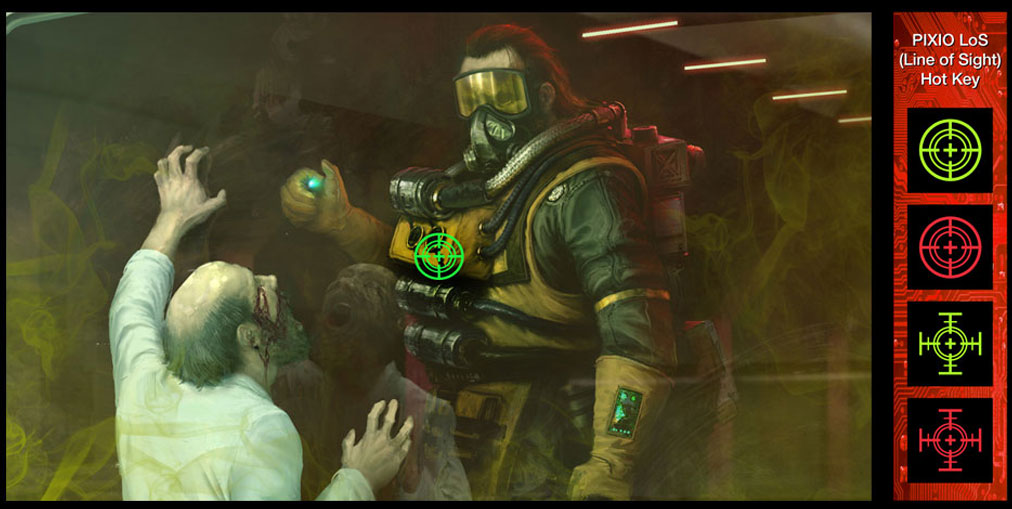 Bezel-less
YOUR SEAMLESS BATTLE STATION
Connectivity
Compact Power Supply for Space Saving Simplicity

NOTICE: Use a DisplayPort 1.2 cable for 144Hz and FreeSync. HDMI port supports up to 120Hz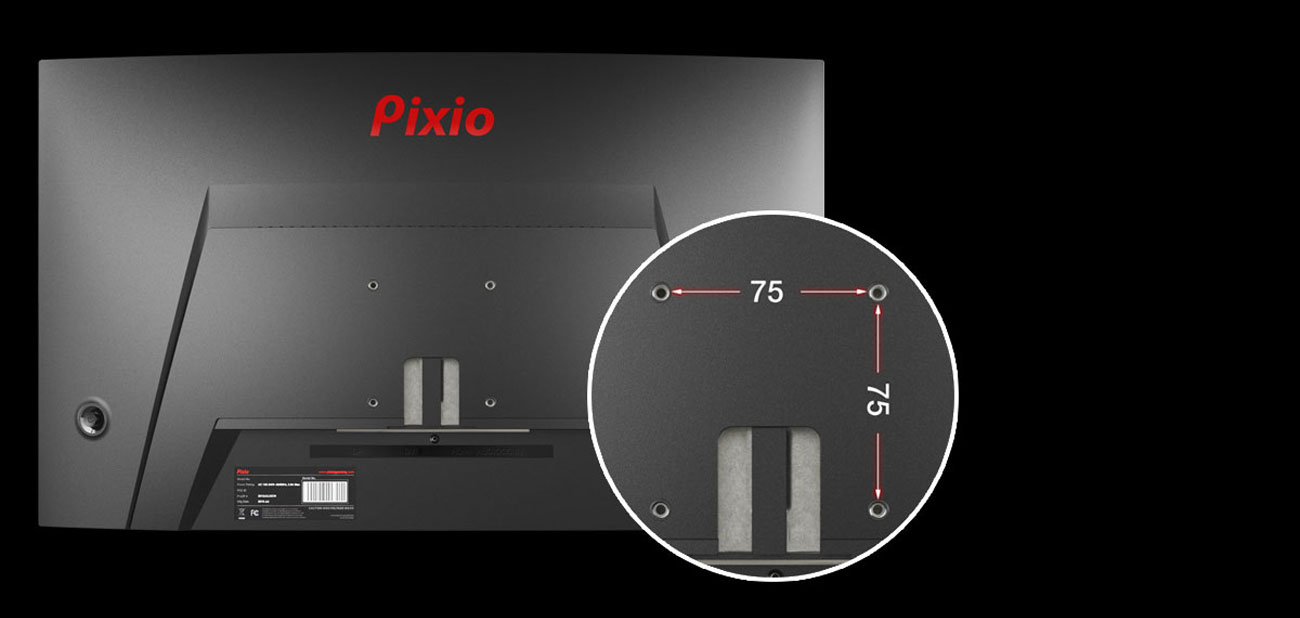 Vesa Ready
75 x 75 VESA ready for your personal mounting set up.
PLAY ALL DAY AND NIGHT
EYE SAVER MODE (BLUE LIGHT CONTROL)
The Eye Saver Mode reduces the monitor's blue light emission, reducing eyestrain and providing a more comfortable viewing experience.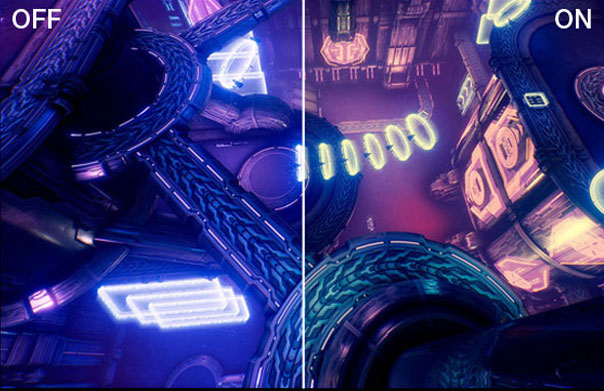 Optimized for PC and Console Gaming
Equip yourself to compete in FPS, MMORPG, Fighting, Sport games not only for PC but also on any console, Compared to any TV or regular monitor, the PXC243 gaming monitor is specifically designed to enhance your performance in any game you play on any platform.

Compete like a pro. Please note, only Xbox One X/S able to reach 120Hz Refresh Rate.