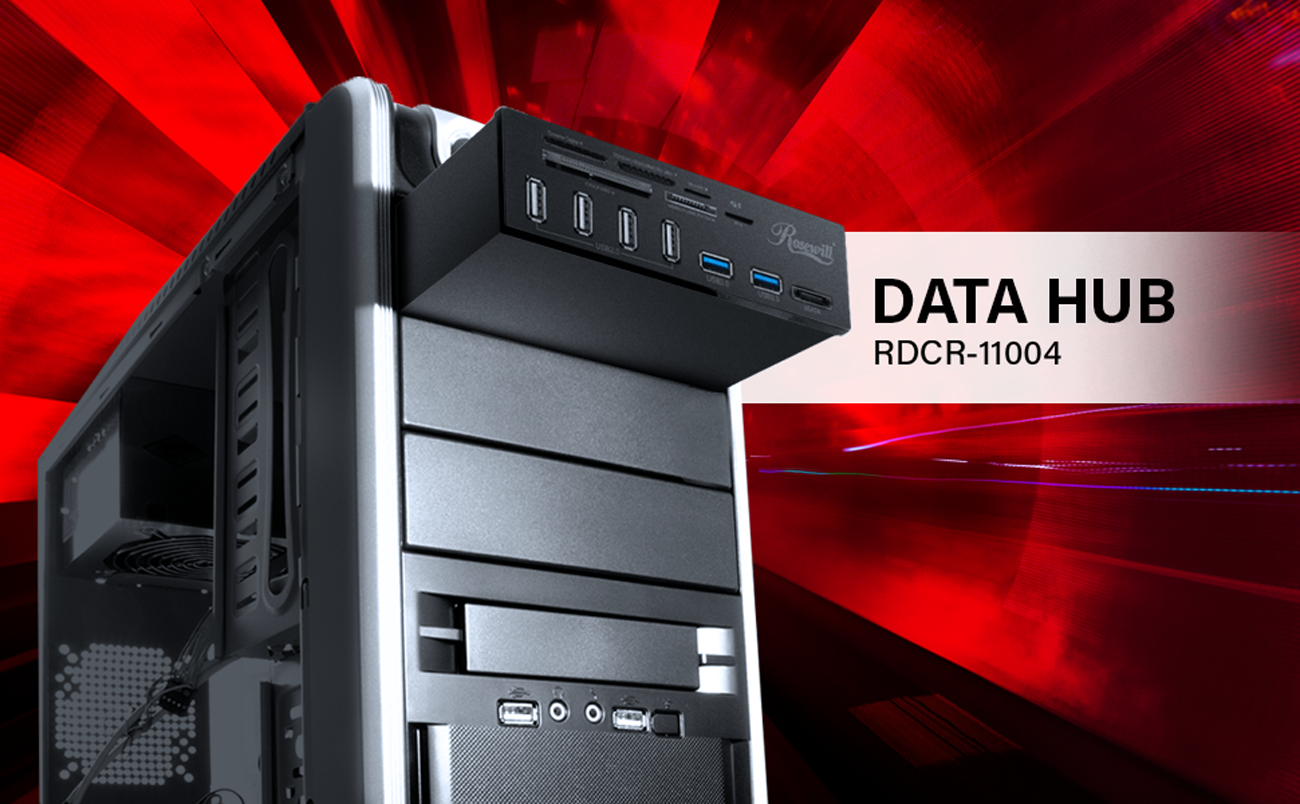 RDCR-11004
A combination of multi-format card reader and USB hub, the Rosewill RCR-IM5001 Card Reader is designed to install neatly into a 5.25" drive bay on your desktop to give you convenient access. This six-slot reader accepts most available cards in a single location. Additional USB ports and an eSATA port are also included for extra connectivity.

Multi-in-1 card reader
The Rosewill RDCR-11004 card reader features six slots to provide an ideal solution for easy and quick access to most available cards, including CF/ CF II, SD, MMC, SM, xD, MS, MS Duo, and more.