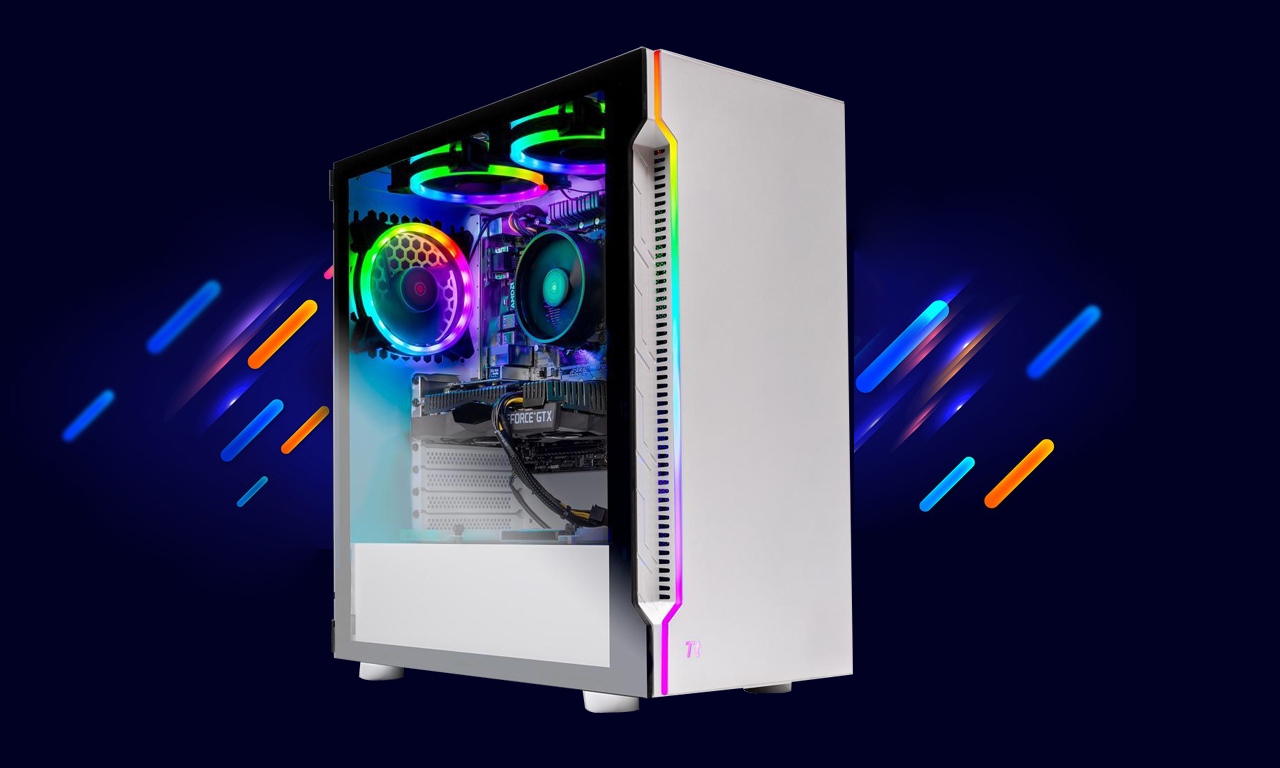 Skytech Archangel
A battlestation that is white
Elegant can also be colorful and powerful. Vivid ARGB lighting makes all components inside bask in a lively air. Raw power will be fully unleashed once heavy workloads kick in.
Light Up Elegantly
Refresh your eyes and mind with a delicate white case indulging in ARGB lighting flair.
Two top ARGB fans, one rear ARGB fan, and one ARGB LED strip on the right edge of the transparent side panel together create vibrant lighting to light up all inside components.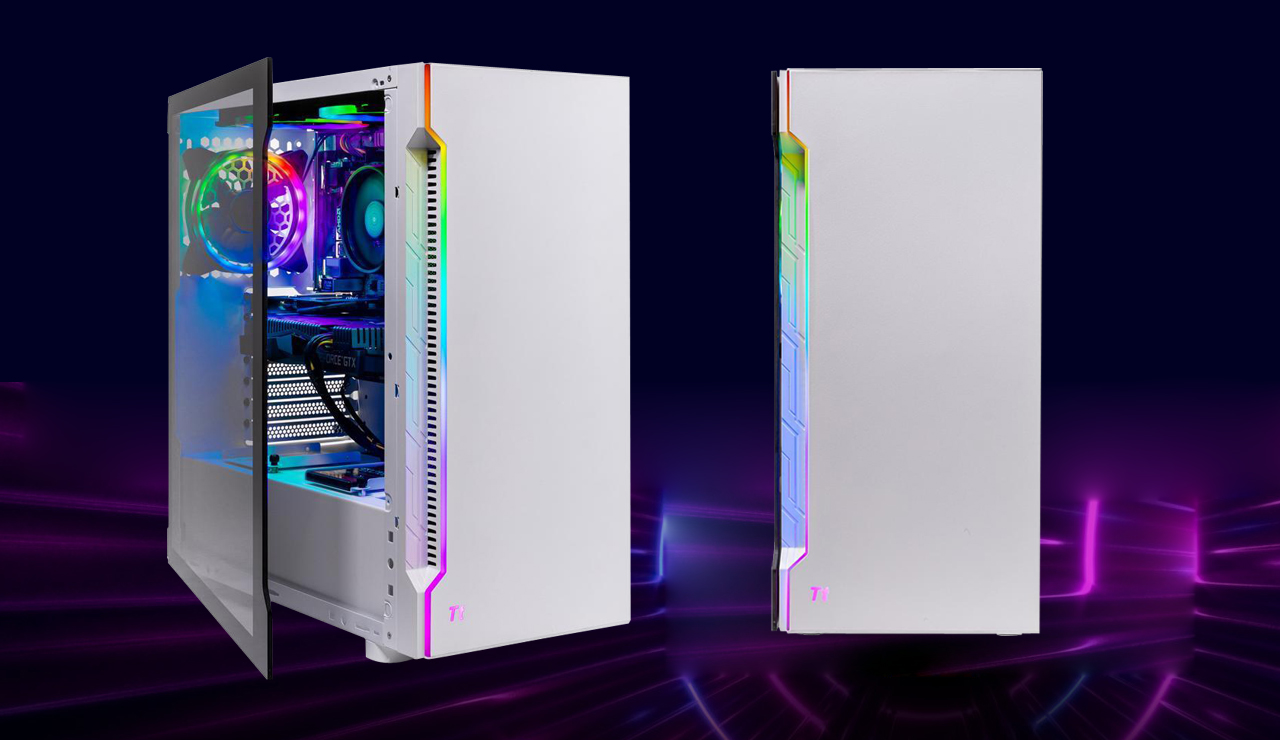 AMD Ryzen 5 3600 Processor
A processor for toady and the future, AMD Ryzen 5 3600 Processor offers generous specifications and is unlocked. The integrated high performance wraith cooler keeps temperature in check. Whether it is gaming or creating, the processor can rise up to any challenge.
GeForce GTX 1660 Graphics Card
No more tradeoff between realistic graphics effect and smooth visuals. The award-wining NVIDIA Turing architecture offers advanced graphics features, impressive performance increases, and better power efficiency. It is a blazing-fast supercharger for today's most popular games, and even faster with modern titles.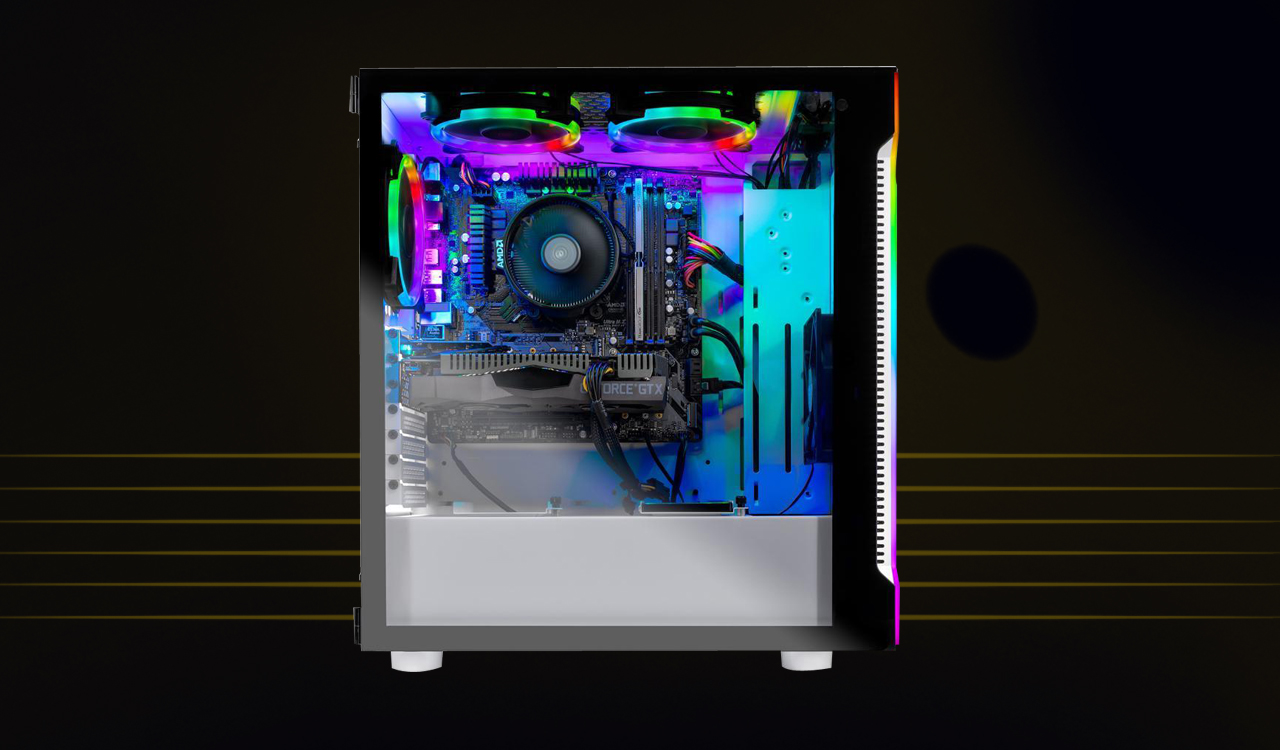 DDR4 Memory and SSD Storage
Data flow will be utterly fluid no matter how data intensive your application is. The 500 GB SSD is up to 30x faster than traditional HDD. In regards to memory, DDR4, 3000 MHz, and 16 GB capacity all contribute to sharp response. The heat spreader underpins performance stability.
500W Power Supply
All components will enjoy robust power supply at 80 Plus certified high efficiency. Less heat will be generated. PC performance will be more stable.
A Rich Set of Connectivity
The gaming desktop PC is ready to connect to the internet via 802.11AC Wi-Fi, ensuring no lags for gaming and streaming. It offers a comprehensive blend of ports, including one DVI, one HDMI, one Display Port, HD Audio and Mic jacks, 2 x USB 3.0, 2 x USB 2.0, and 4 x USB 3.2 Gen 1.