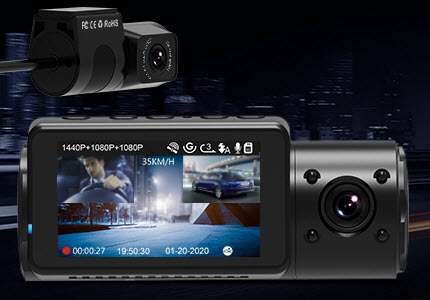 Professional Dash Cam for Peace of Mind
Three-way dash cam records road ahead, car interior and road back simultaneously up to 1440P + 1080P + 1080P@30fps, or just utilizes dual recording mode to record front up to 1440P@30fps, interior or behind of your card up to 1080P@30fps. The front camera can seamlessly record up to 2592 x 1520 video when used alone, enabling clear capturing of license plates and road signs.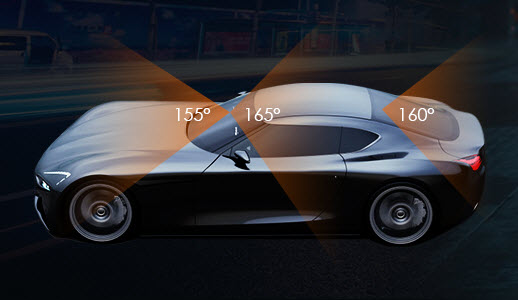 All Around Full Protection
It utilizes 155° front camera, 165° inside camera and 160° rear camera to record front, inside cabin and road back simultaneously, which provides you all-around protection. We've got you covered.

Super Night Vision
With F1.4 aperture 6-glass lens observing road front, F1.8 6-glass lens observing behind your car, and 4 IR LED lights facing the vehicle occupants, it ensures super night vision even in dark situations.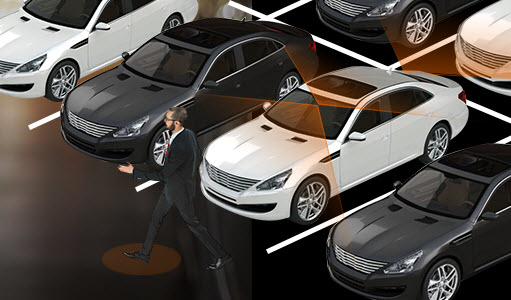 Your 24-Hour Parking Monitor
Monitor your car condition for 24 hours with continuous power supply. Motion Detection auto records once movement is detected in front, while collision detection auto turns on dash cam to record even when it is off. Must be hardwired. (Asin: B083XB8T7T)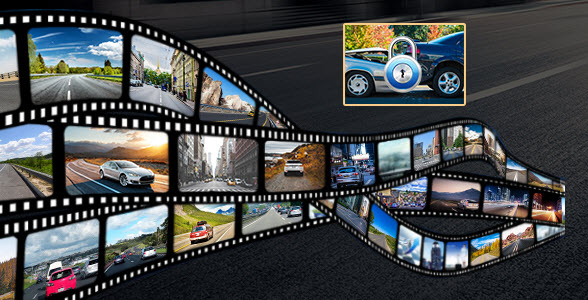 Reliable Witness for Accident
Powerful seamless loop recording automatically overwrites the oldest files when your SD card is full. Variable sensitivity G-sensor emergency locks video files following impact (also supports manual lock).