Dual-band for More WiFi Devices
Simultaneous Dual Bands avoid wireless interference and keep the streams flowing. Simple tasks like sending e-mails or web browsing can be handled by the 2.4GHz band while bandwidth-intensive tasks like online gaming or 4K video streaming can be processed by the 5GHz band– all at the same time.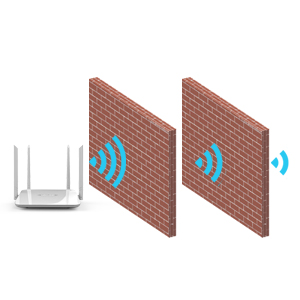 Built-in High Power Amplifiers
The power amplifier (PA) increases the magnitude of power and the low-noise amplifier (LNA) minimizes additional noise and increase the power of signal. To sum up: PA+LNA can efficiently better performance and penetrate walls.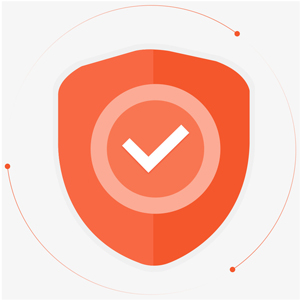 Home Security
Featuring with one WAN interface and four LAN interfaces, supports WPA-PSK/WPA2-PSK wireless security protocols. Enjoy safe and secure internet connections for you and your family, with WPA/WPA2 PSK Mixed security and industry level password encryption, Includes Guest WiFi access, DoS, Firewall, VPN, and more.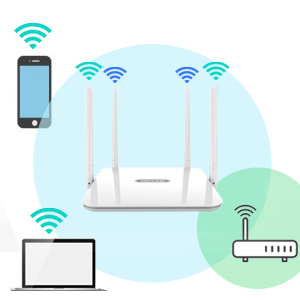 Multi Operation Modes - Meet all your needs Router mode, AP mode, Wisp mode.

Router mode supports by PPPoE, DHCP (Dynamic IP) and static IP;
LAN Bridge (AP) is used as access point, ideal for covering a wired network to a wireless network;
WISP mode is used as Wi-Fi repeater(Wi-Fi extender), ideal for boosting the wifi signal and extending wifi coverage of an existing wireless network, It better than ordinary repeater.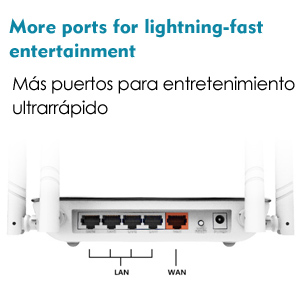 More Ports for Lightning-Fast Entertainment

Five Ports for all Needs,Ethernet ports operates 10X faster than the standard, which helps your wired devices achieve peak performance.
4 x 5dBi High Gain Antennas Expanded Wireless Coverage

Four external high-gain antennas extremely improve wireless coverage in all WLAN networks, providing even better wireless performance and transmission rates over greater distance, which means that you can enjoy incredible wireless coverage and reliability in any part of your home.

Smart LED Indicator

Smart LED Indicator on the front shows the working status of router by color changes, visually indicating its current status and progress, and greatly convenients your further operations.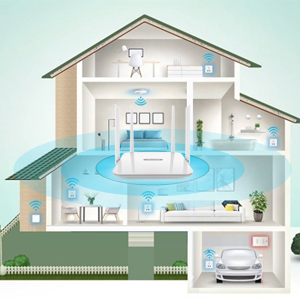 High Power WiFi Router,NO MORE DEAD ZONES
If you want to purchase a new WiFi router to solve your weak signal issue,this newest router could be your best choice.
High 1200Mbps WiFi speeds , design for 4K/HD video and online gaming,support you strong and stable signal range.
Outstanding compatibility, Dual-band 5GHz and 2.4GHz ,IEEE 802.11ac/a/b/g/n standards work with any wireless or wired devices.
Supports by PPPoE, Dynamic IP,static IP and WISP access to the Internet
Built-in DHCP server with automatic dynamic IP address distribution
Provides 10/100/1000Mbps Auto-Negotiation Ethernet WAN port
Provides 10/100Mbps Auto-Negotiation Ethernet LAN ports
External antennas provide omnidirectional stable signal and superior wireless coverage
Easy one-touch wireless security encryption with the WPS button