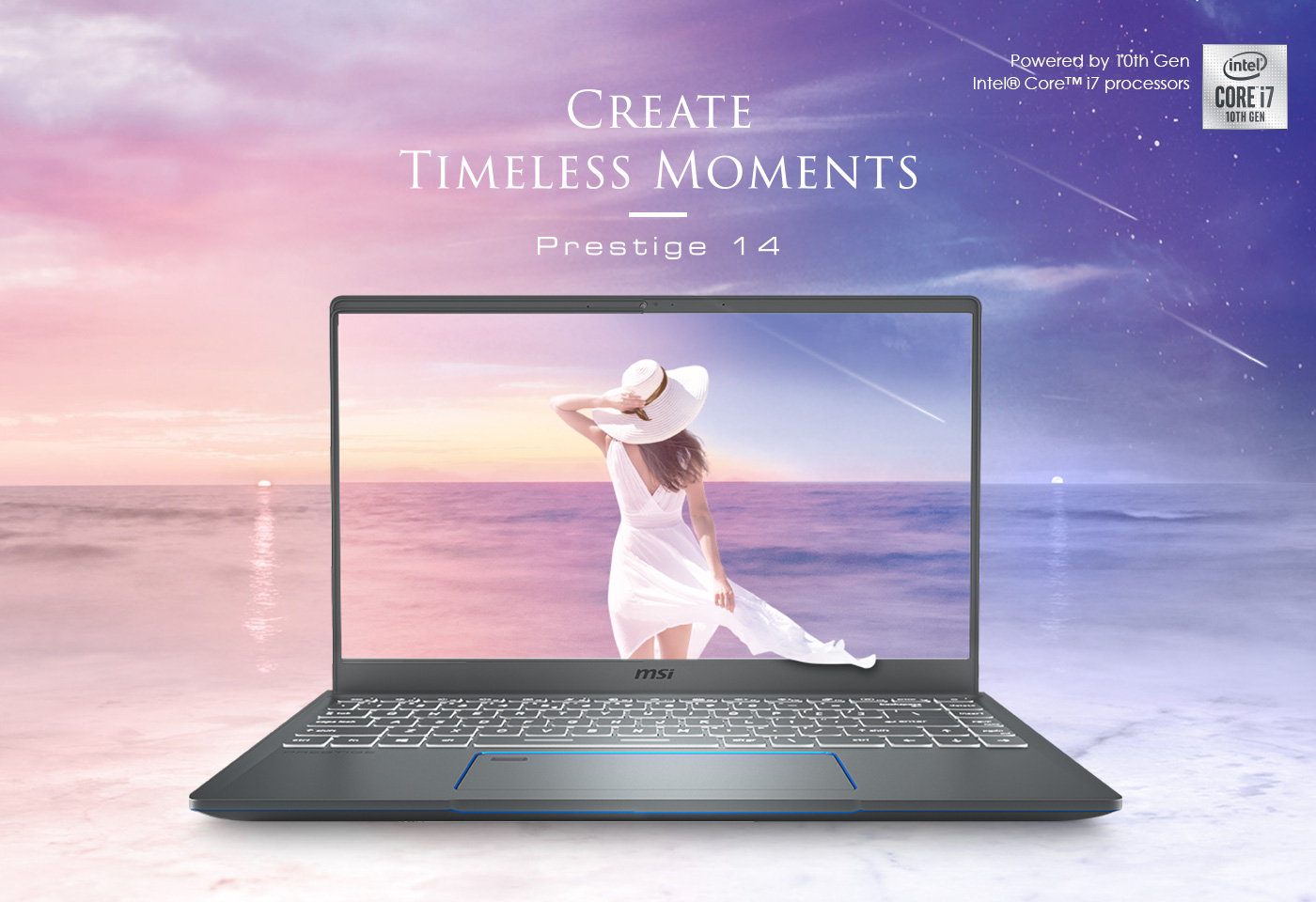 The ultimate 6-core processor for fast-paced creators
MSI taps into the spirit of exploration and creativity by designing the greatest laptop collection—the Prestige Series. To keep pushing creative boundaries, these finely-crafted machines show unique taste and are also immensely powerful. It's time to let inspiration take flight and create our very own moments in life.
Inspired by Aesthetics
What started as a vision became a reality. Crafted with a diamond-cut edge and sandblasted high-quality material texture, the Prestige Series is designed to be unique yet elegant.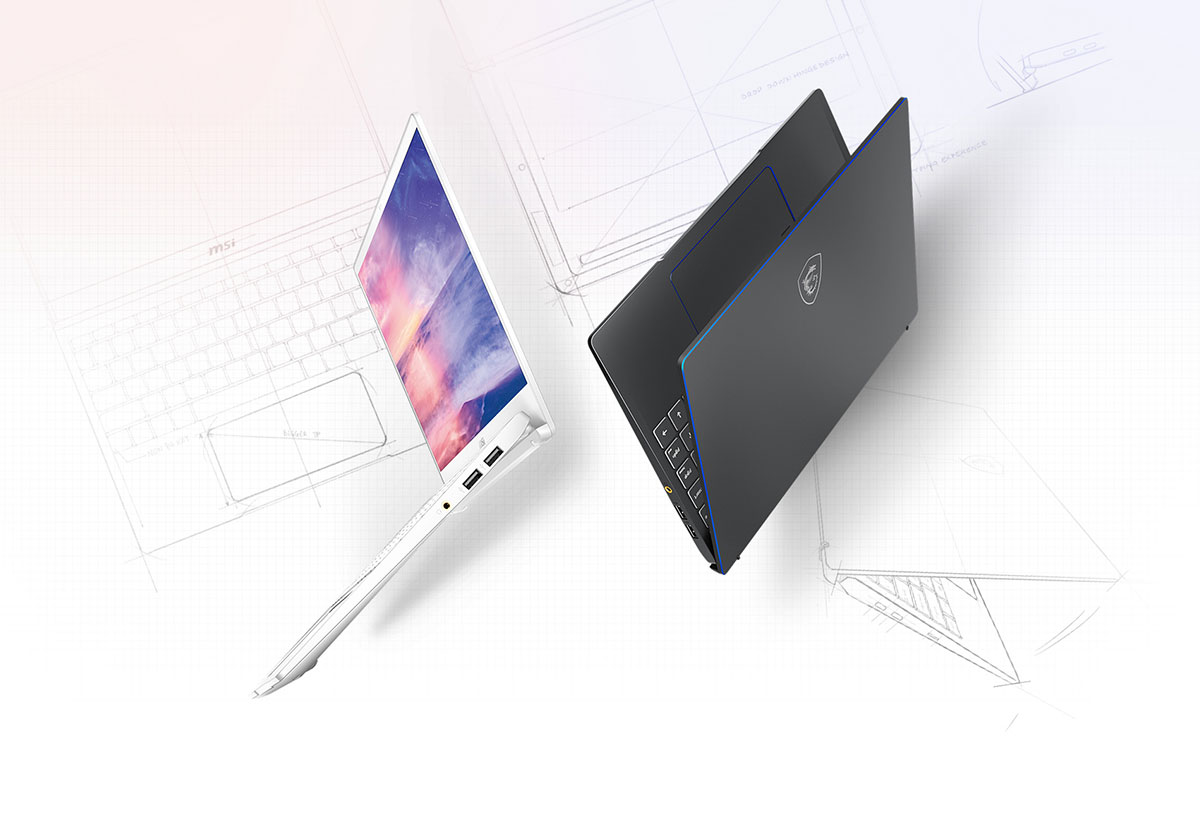 Free from Limitations
The Prestige Series features the latest 10th gen Intel® Core ™ i7 processor (Comet Lake),delivering heavyweight performance and lightweight portability which will keep you in theflow,wherever you go. The 6-core processor speeds up the creative software, enabling on-the-go creators to blitz through demanding tasks faster than ever before.
i7 processor is optional. The performance is based on Prestige 14 A10SC with i7-10710U and compared to i7-8565U.
The software performance will vary from configuration and project complexity.

50 %
Performance Boost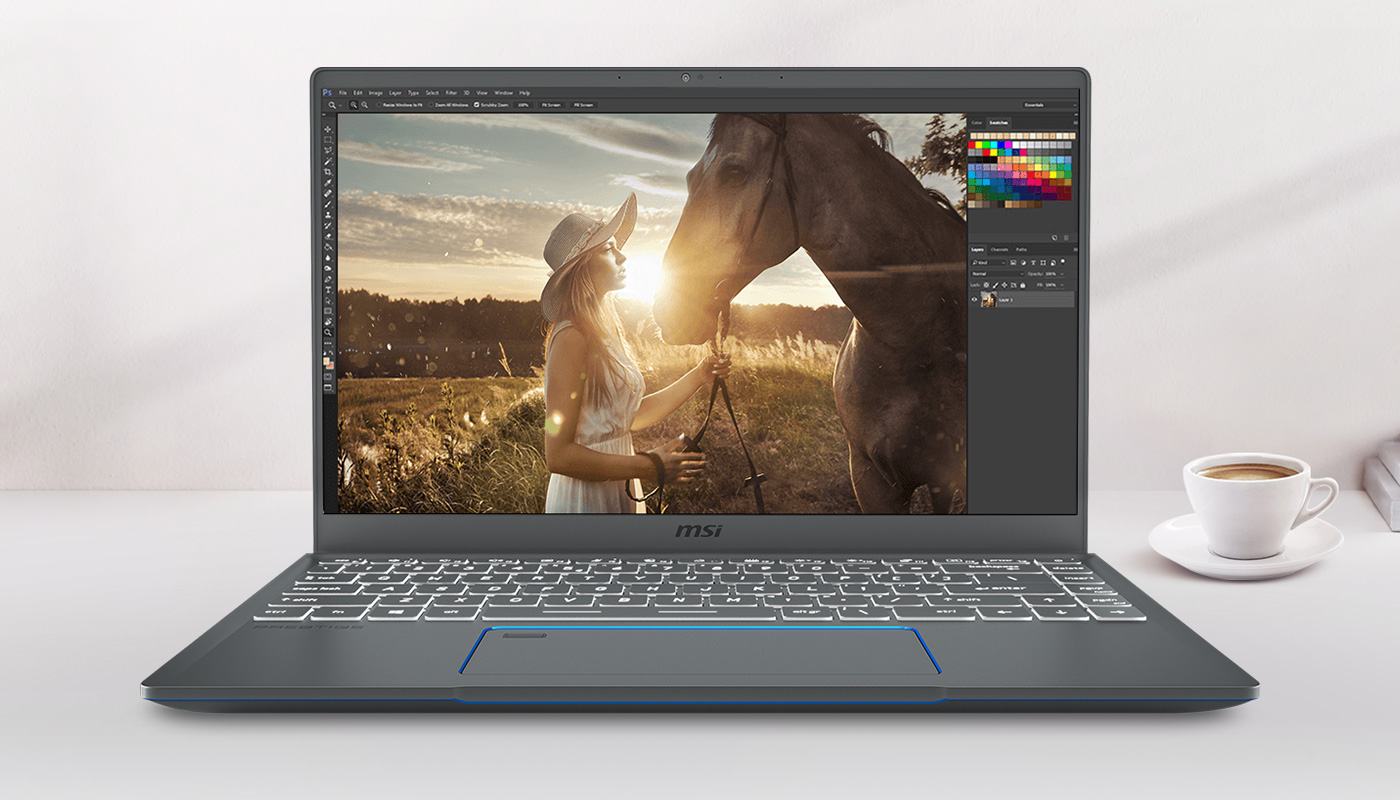 Photoshop
This product provides faster Photoshop performance when opening 4K raw files and saving your work.
Overall: 30% faster & run radial blur filter 40% faster.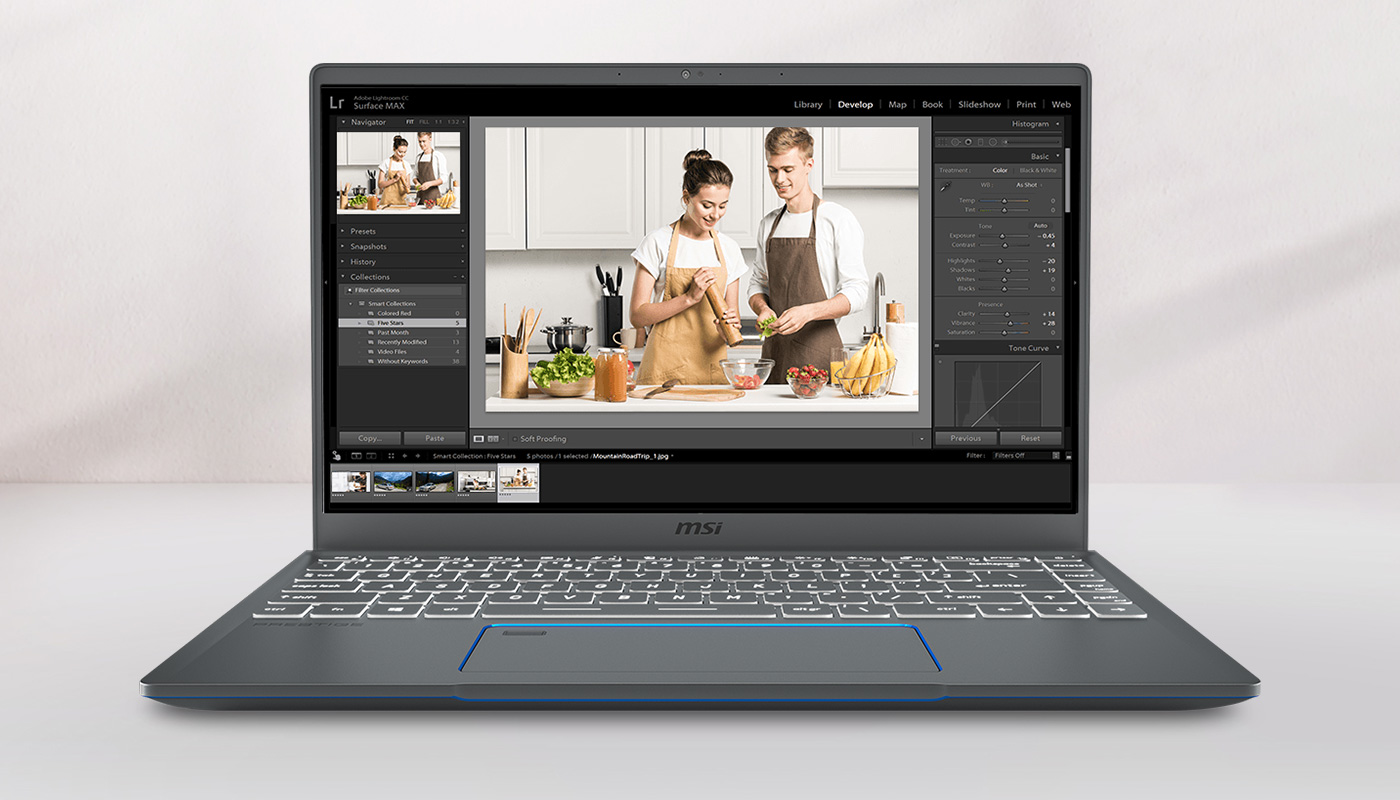 Lightroom
Edit and organize photos more quickly and easily with incredible power.
Import files 25% faster.
Smart preview loads 20% faster.
Premiere Pro
Speed up the loading of the footage and 4K video editing with advanced power.
4K video exports 15% faster.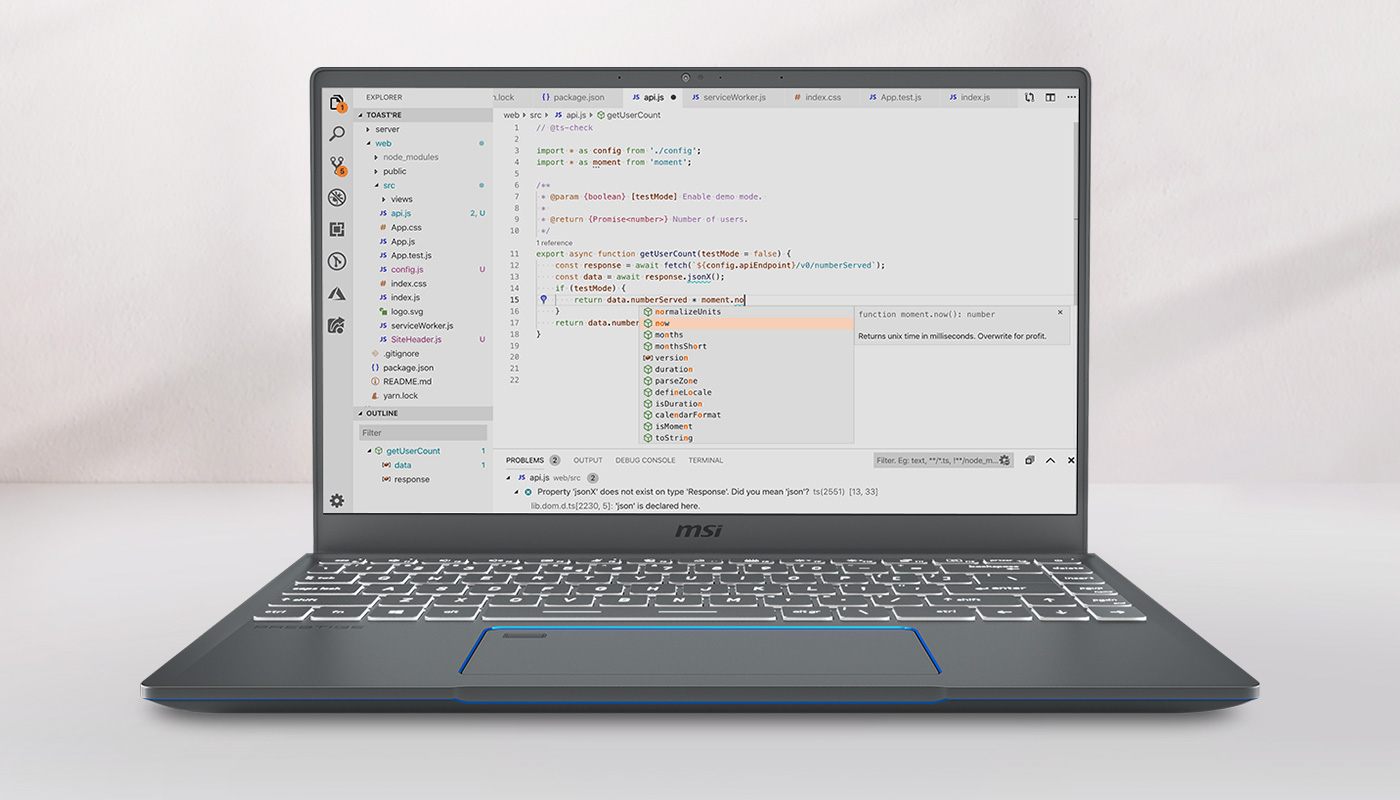 VS Code
Build code and programing at blazing-fast speed.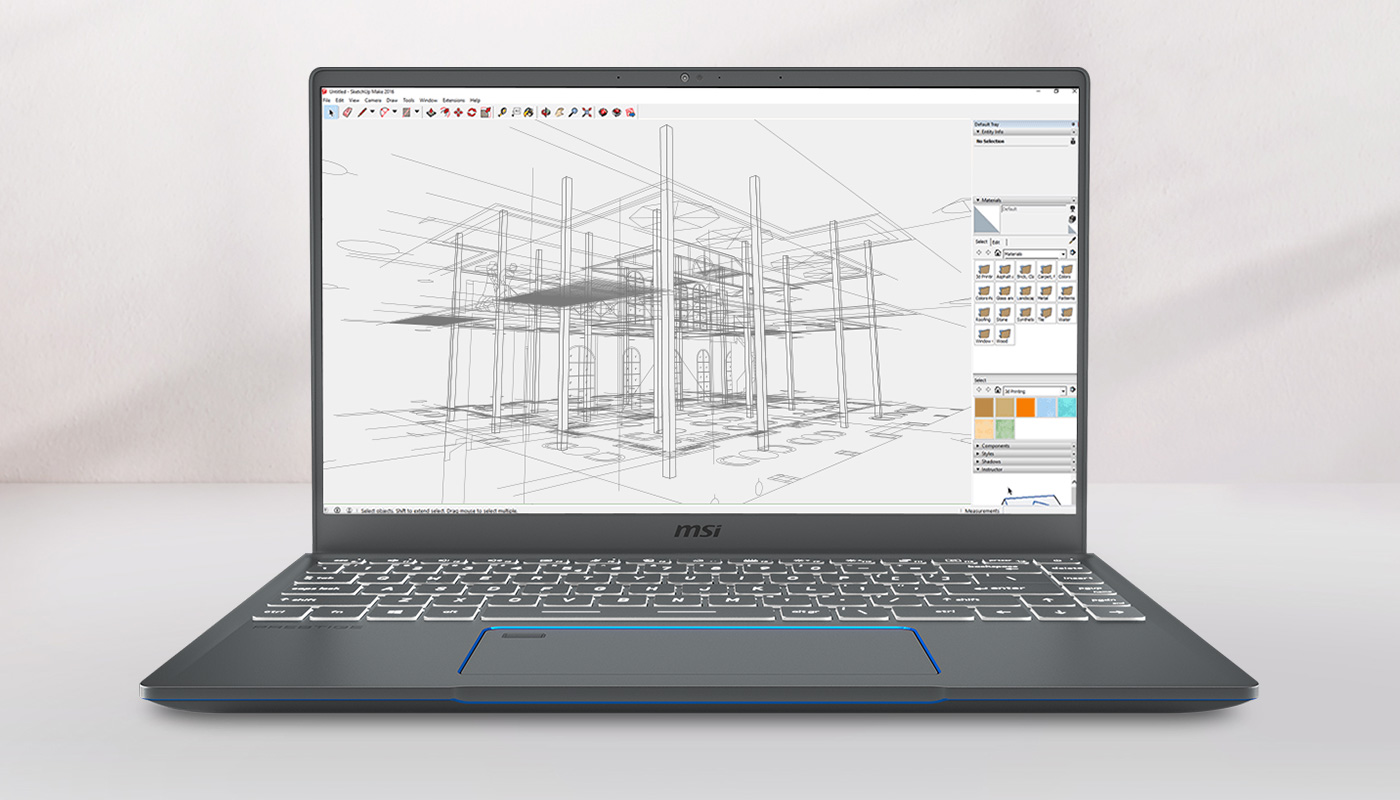 SketchUp
Enjoy smooth real-time rendering with Sketchup and other 3D applications.

MORE CREATING, LESS WAITING
GeForce® GPUs Power Incredible Performance in Your Favorite Creative Apps
Dedicated GPU power accelerates the creativeapps you use every day. Combined with NVIDIA Creator Ready Drivers, you'll get the best performance and reliability to supercharge your creativity. We'll handle the tech so you can focus on your passion—creating.

Spectacular Visual Experience (Optional)
Visualization matters, especially for content creations. Theexclusive True Pixel display delivers true-to-life images with 4K resolution, AdobeRGB 100% color gamut, factory-calibrated Delta-E < 2 out-of-the-box accuracy, True Color Technology, and Verified by CalMan—tools necessary for creative work, design, photo and video editing.
Display accuracy and Delta-E value may change over time as displays age due to normal wear and tear. Periodical color calibration is recommended for optimal color accuracy.
High Resolution > 220PPI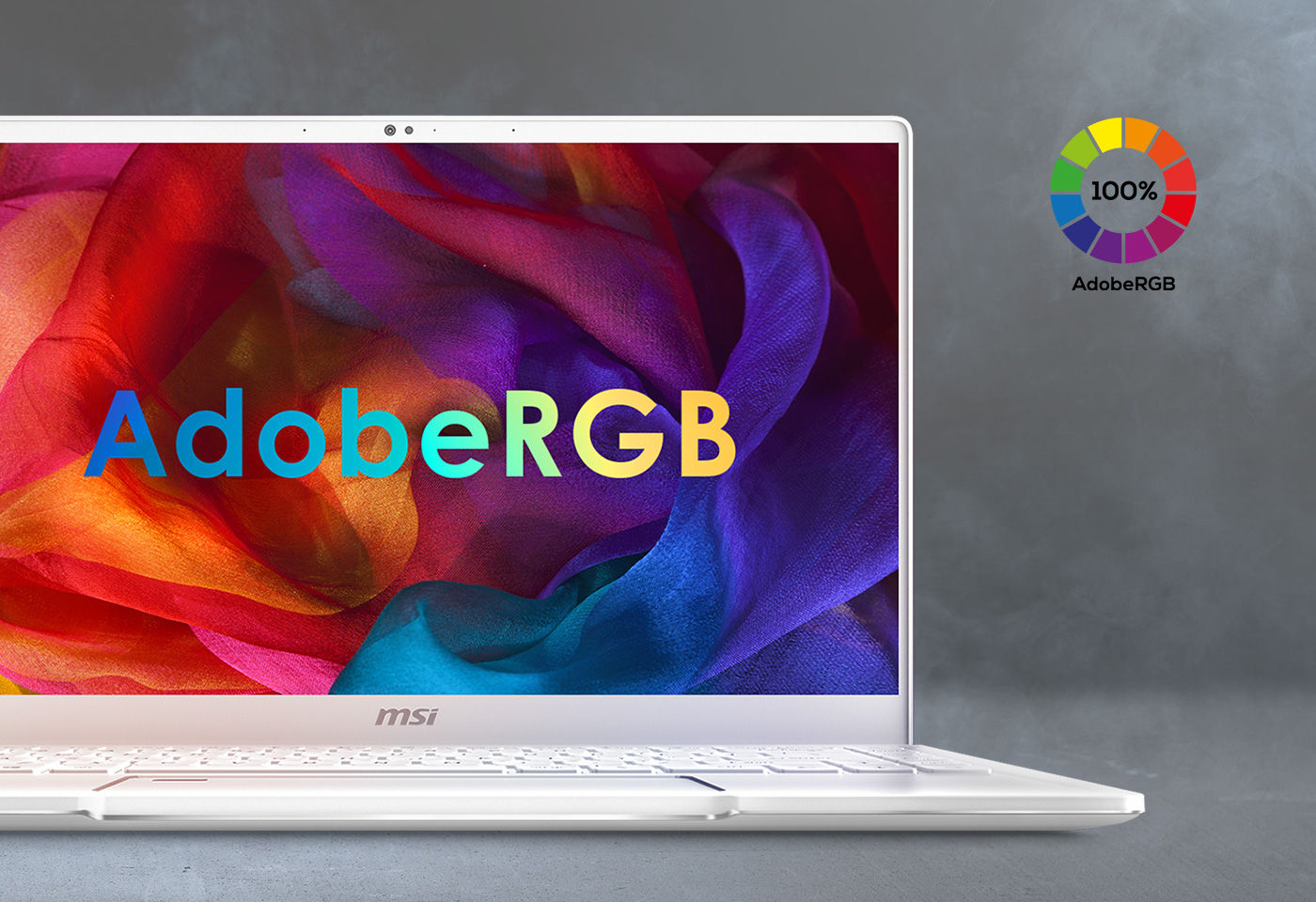 Wide Color Range
Color Accuracy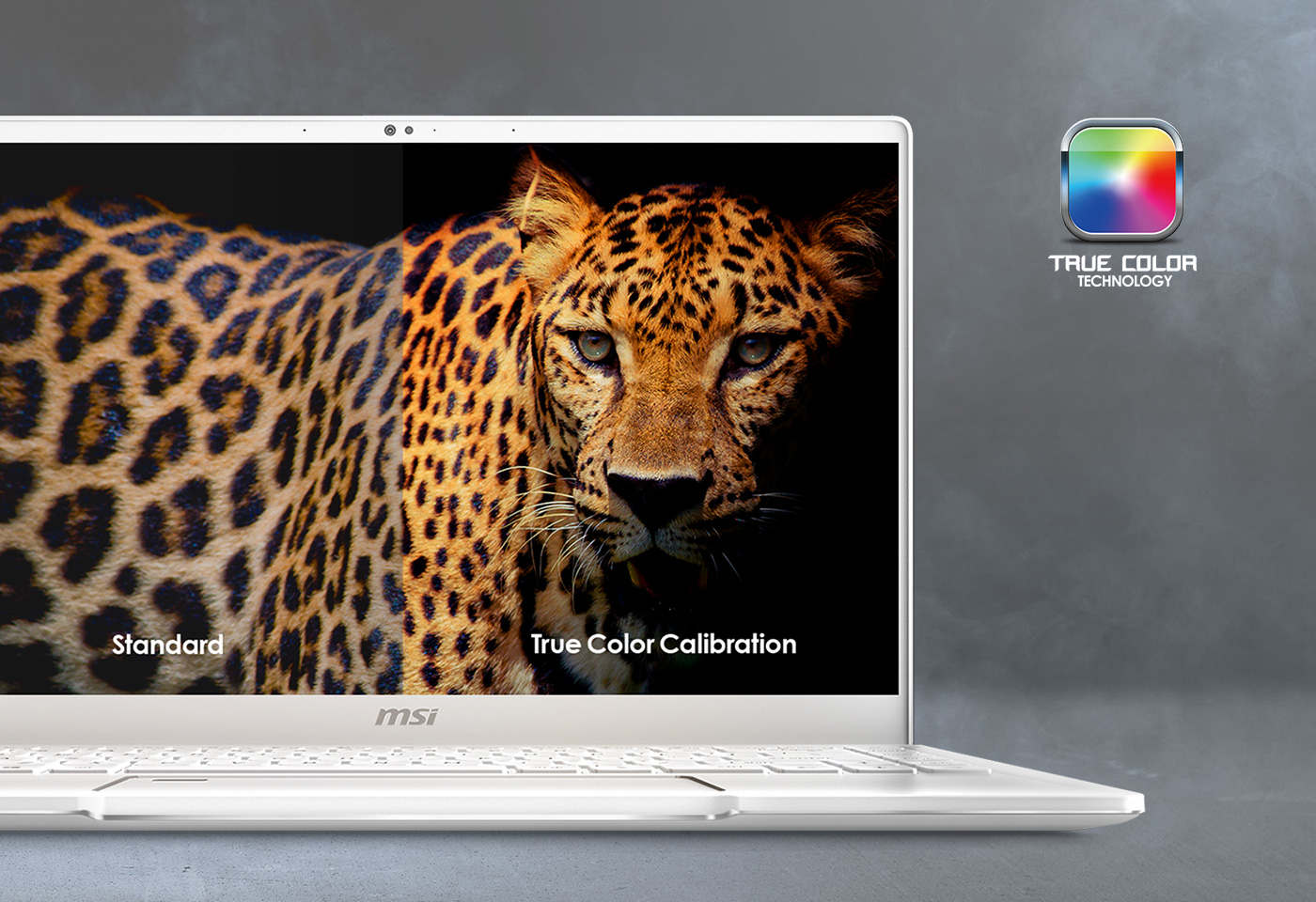 Per-Unit Factory Calibration
Verified by industry-leading color-calibration solution provider.
Design for Future
Crafted in an ultra-light & slim aluminum chassis, the Prestige Series is made portable and stylish wherever you go. With a 180° lay-flat and maximized screen real estate with thin-bezel display, the Prestige Series makes it easy to share ideas and designs.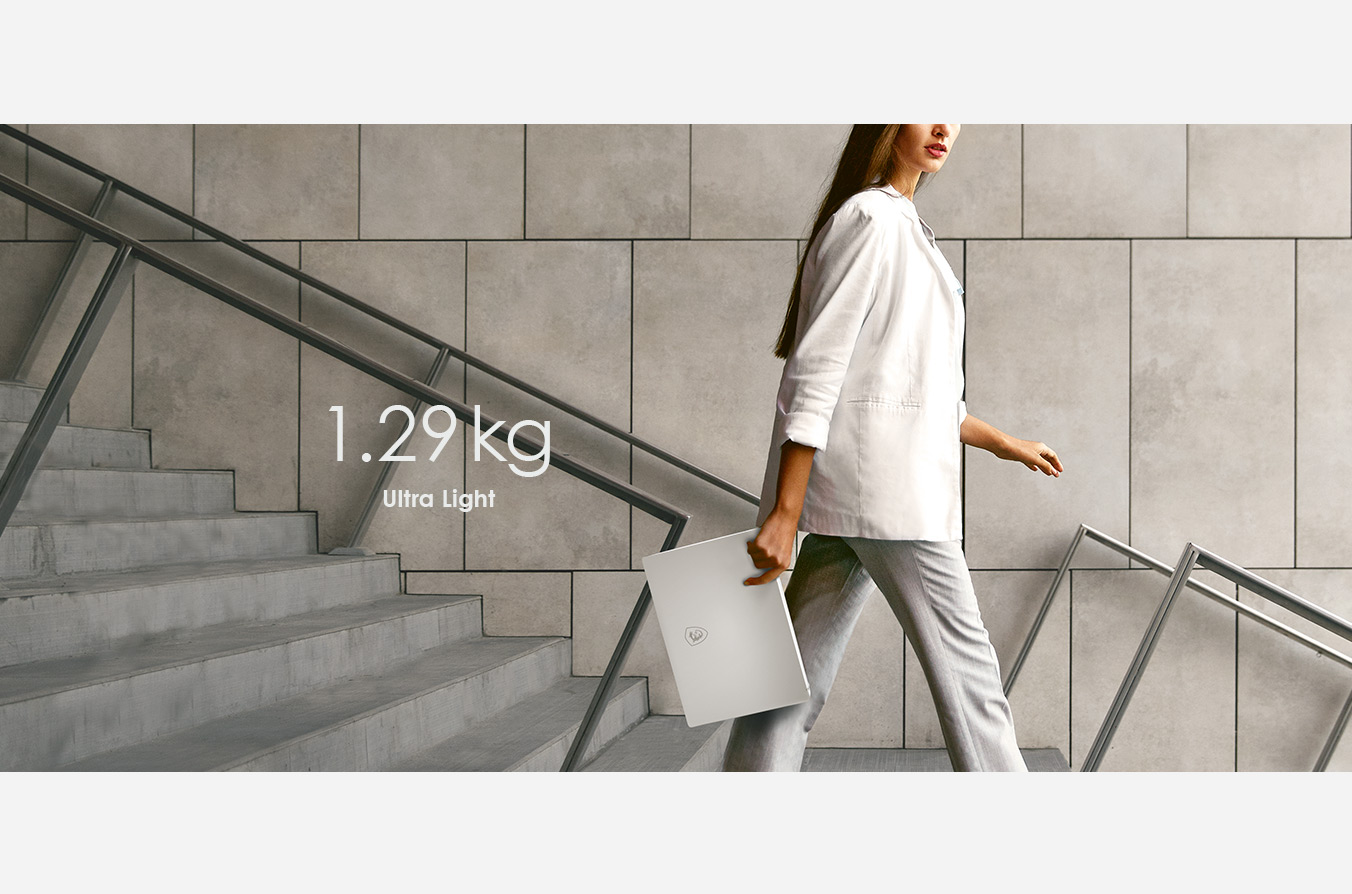 Ultra Portable
Thin Bezel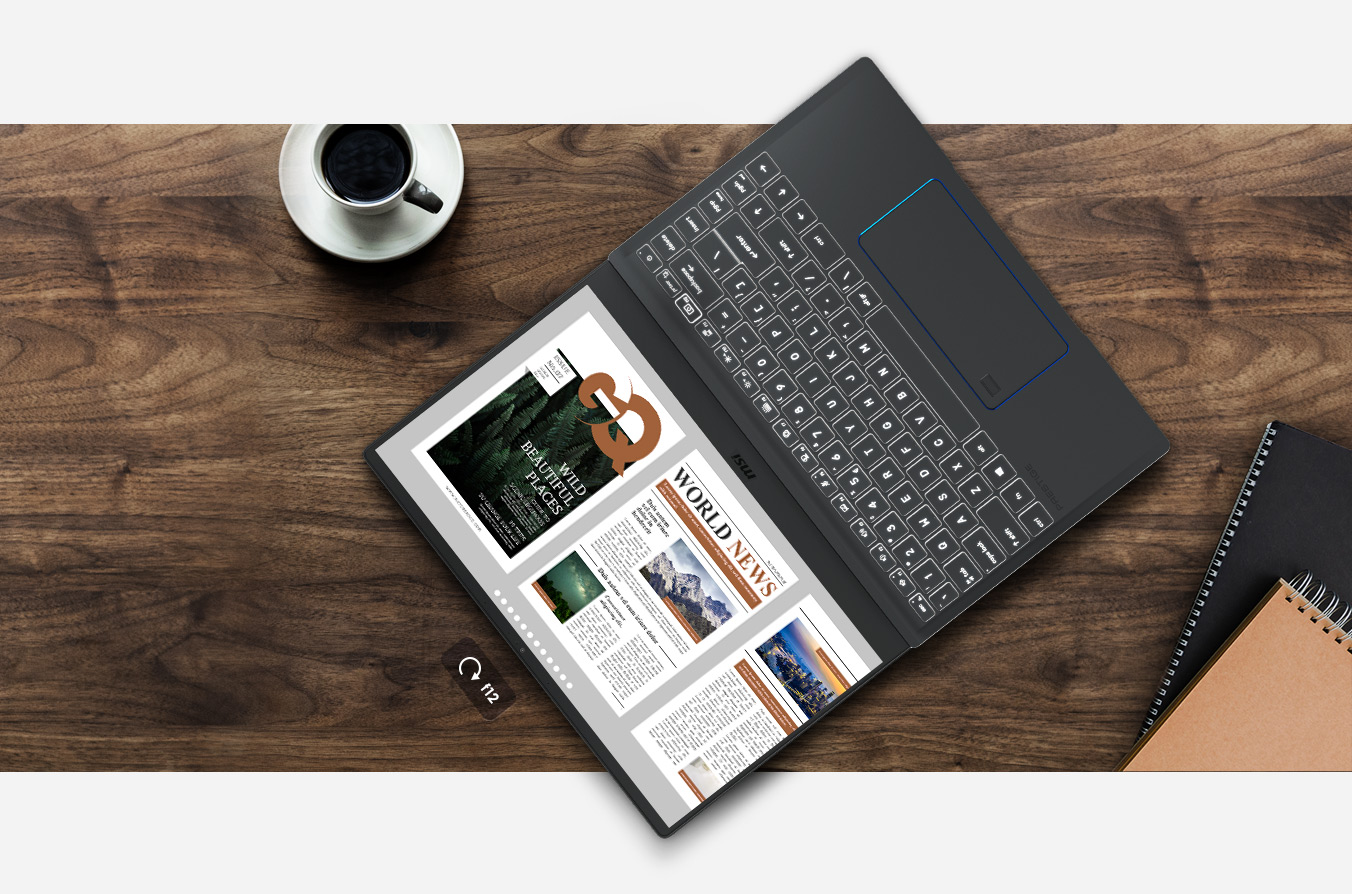 Flip-n-Share

Connect & Charge
Paired with multiple Thunderbolt 3 ports, the PrestigeSeries supports power delivery through its ports so you can quick charge your devices, transfer data at 40Gbps and connect to multiple displays and peripherals. Also, the microSD slot offers fast data transfer to all thecreators. All of this, possible within the sleek and elegant form of the Prestige Series.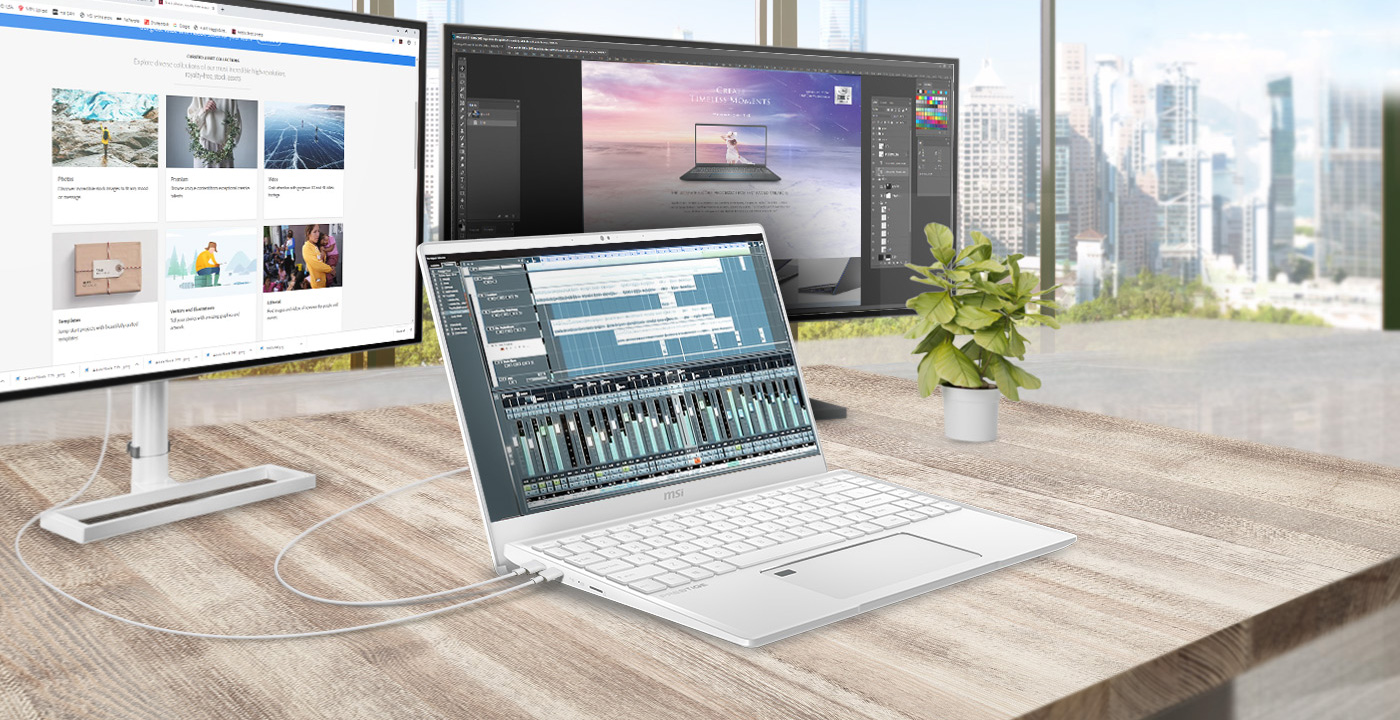 Mobility without Compromise
Designed for non-stop, on-the-go creators, this collection keeps creative spirit going through the long lasting battery. No matter thelocation, whether it's coffee shop or a long overseas flight, this laptop issure to support those needs whenever and wherever they arise. The PrestigeSeries boasts the latest wireless connectivity which ensures the fastest networking speeds for large file transfers or conference calls.
Tested by MobileMark® 2014 office productivity scenario. Test configuration: Prestige 14 A10SC / Full HD 60Hz display / Super battery mode. The battery life will vary from specifications and system configuration.
5-minute charge with MSI PD adapter from 10% capacity. 1.5hrs use based on 720P video streaming. Suggest using MSI PD adapter to provide the best performance.
15-min charge
for up to 1.5hrs use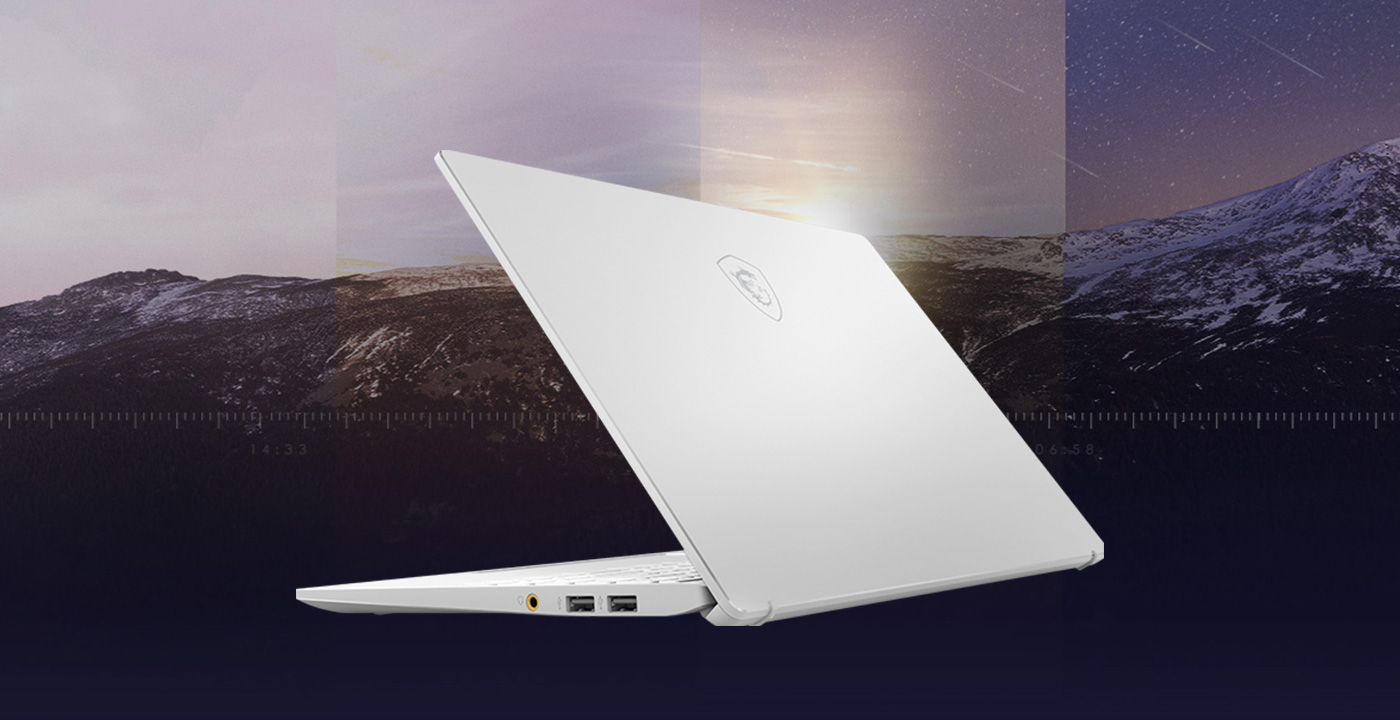 Modern Experience
MSI understands security and convenience are top priorities for creators. With Windows Hello, you can sign-in with your face or fingerprint. Log in faster and more securely to your laptop by up to 3 times faster than a password. Enjoy this password-free experience on supported web service with the latest FIDO 2 authentication.*
*Apply the latest 1903 version of Windows Hello,supporting FIDO 2 function.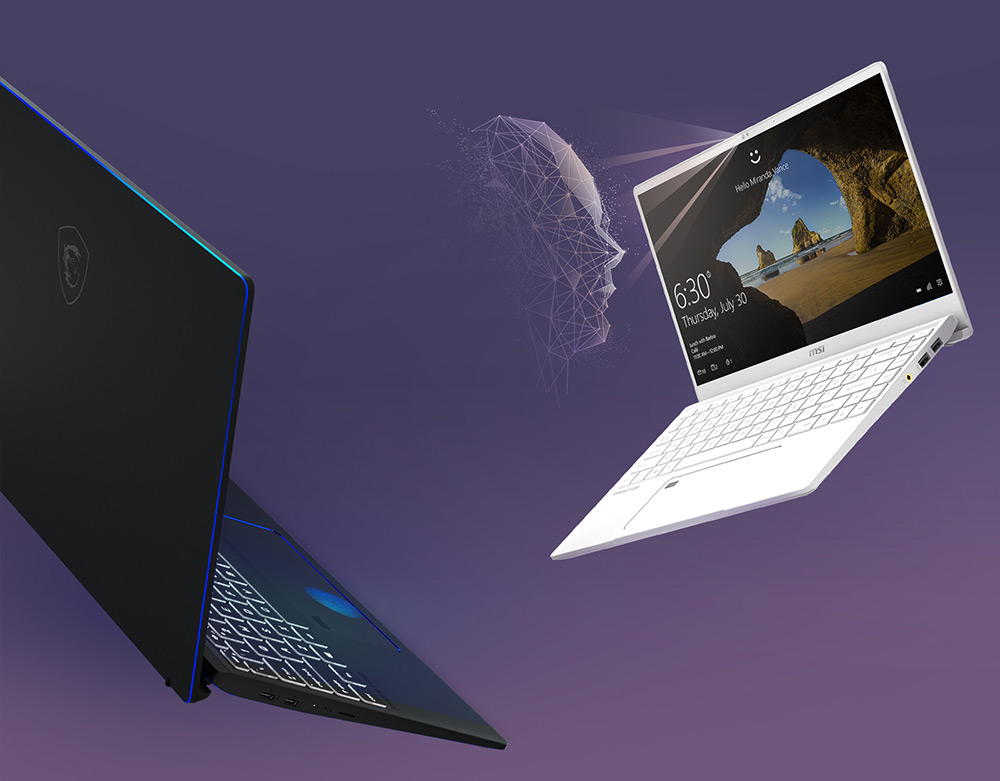 Designed with You in Mind
To deliver a superb typing experience, the Prestige Seriesis made with the special 5° hinge design, which is able to automaticallytilt the keyboard at the best typing angle. The optimized 1.5mm key travel makes typing more comfortable and precise.
Creator Center
The Creator Center takes optimization to the next level with easily adjustable system modes and resources for a wide range of scenarios and needs.
The interface and functionality may differ due to version change. Please download the latest Creator Center APP through Microsoft Store.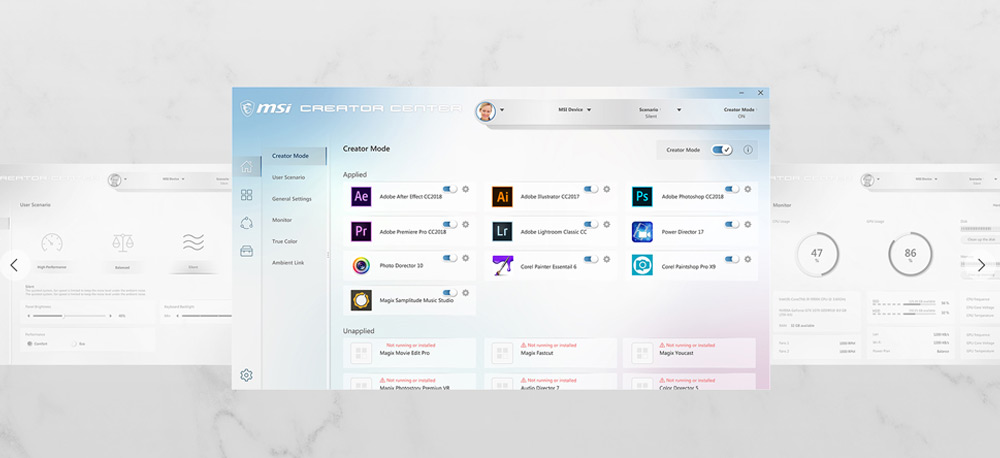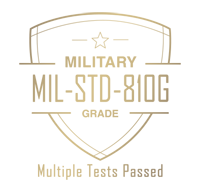 Military-Grade Durability
To pursue the best of the best, the product meets theMIL-STD-810G military standard for reliability and durability. MSI always strives for professionalism with world-leading technology.
Work-Life Balance
From creativity to entertainment, the Prestige Series offersthe best viewing experience and impressive high-quality audio which enlighten the busy working life.