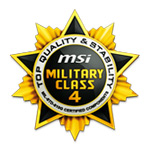 Military Class 4
MSI's new Military Class 4 components support you while you are questing, racing, battling and shooting your way to the top. MSI's Military Class 4 components deliver record-breaking stability when you need to keep cool in the heat of battle. The new standard in stability built on a proven technology of high quality components.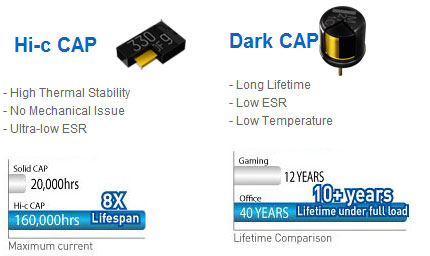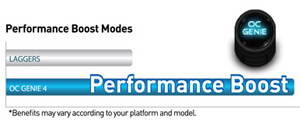 OC Genie 4
OC Genie 4 supercharges your speed experience! When used, OC Genie 4 accelerates your entire system and puts it into overdrive! Tuned by the professional overclockers, OC Genie 4 hands you record-breaking performance on a silver plate.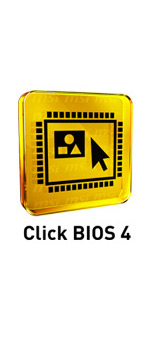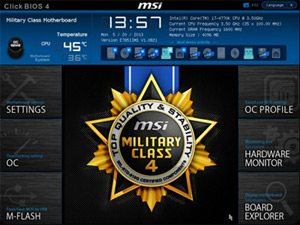 Click BIOS 4
The MSI Click BIOS 4 is the latest UEFI BIOS with optimizations for Windows 8. Not only reacting faster and running smoother, it also has better mouse support. This is all comes with many cool features, such as Hardware Monitor, Board Explorer, and OC Profile Preview.
Benefits:
Optimizations for Latest Windows
Hardware Monitor
Board Explorer
OC Profile Preview
Hardware Monitor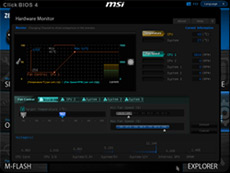 Hardware monitor allows you to take control of your system through Total Fan and check your primary system characteristics in an easy graphical interface.
Board Explorer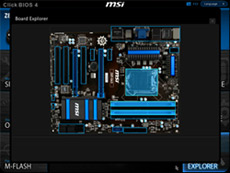 Board explorer gives you detailed info about on-board components on mouse-over. Quickly identify connected ports and devices.
OC Profile Preview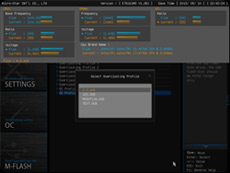 In the blink of an eye, you can see the differences between your current system settings and any of the eight profiles you can have stored.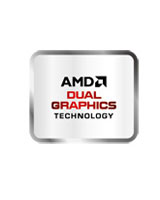 AMD Dual Graphics
The GPU's computing power can be enhanced through the collaborative computing of video cards and APU
Support AMD Radeon HD series graphics card
MSI completely exerts the AMD Dual Graphics technology to the best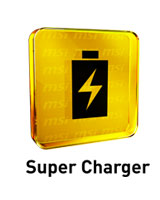 Super Charger
Mobile consumer appliances are getting more and more attention in current day fast moving life style, with smart phones and tablets almost becoming a fashion accessory. However, many ordinary personal computers cannot charge some of these devices, making it difficult to stay connected. The MSI Super Charger is a Windows resident program capable of revising the power supply mode of your USB port to become more powerful. Once your phone or tablet is connected to your USB port, the Super Charger sends a signal to initiate its charging circuit, making it a really smart and convenient charging solution for mobile computing needs.
Note: Only front red USB ports support charger function after system off
World's First PCI Express Gen 3 Motherboard Brand
With ultra-high 32GBps transfer bandwidth, PCI Express Gen 3 provides a 2X faster transfer rate than the previous generation, this delivers amazing capabilities for true next generation extreme gaming.
Benefits:
Double the bandwidth
Increased efficiency and compatibility
Extreme performance for current and next gen PCI Express cards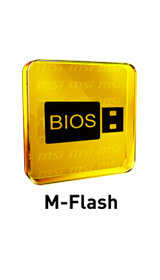 M-Flash
Compared to common motherboards which need extra BIOS chips, MSI's M-Flash has a double advantage which doesn't need extra components and secondly, all your BIOS data will be saved in the USB drive. The stored data does not only have backup and upgrade function, moreover, it can also be seen as a portable BIOS chip which is actually able to boot up your PC.
Features
Backup/Restore Your BIOS to/from Any USB Flash Disk
Avoid Unnecessary Repair Due to Accident Failures During The Upgrading Process
Earn more BIOS Lifespan by Reducing Unnecessary Rewriting Process
Live Update 5
MSI Live Update 5 is a powerful and useful application for updating the latest BIOS and Drivers, saving your time and lowering the risk of updating. End-users can install and run the Live Update 5 software on their computers with the companion CD or downloading the app from the MSI website.
Features
Automatically Detect the BIOS / Driver / VGA / Utility Update
Support Microsoft Windows XP / Vista / 7 - 32- & 64-bit
USB 3.0
Compared to the 480Mbps provided by traditional USB 2.0, the all-new USB 3.0's 5Gbps offers 10 times the transfer bandwidth, so transferring a Blu-ray movie takes less than one minute.
Features
10X Faster Than USB 2.0
Up to 5Gbps Data Transfer Bandwidth
Boost Transfer Rate Between Your PC and External Storage Devices
SATA 6Gbps
SATA 6Gbps provides double the bandwidth of traditional SATA 3Gbps, and increases the data transfer rate between your motherboard and internal storage devices, such as 7200RPM HDDs, 10,000RPM HDDs and SSDs. It's also the current trend for upcoming high-speed internal storage devices to break the existing bottleneck of a PC's performance.
Features
2X Faster than SATA 3Gbps
Up to 6Gbps Data Transfer Bandwidth
Unleash True Performance of New HDDs/SSDs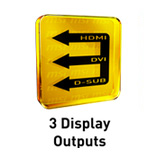 Three Display Outputs
When combined with today's processors featuring advanced integrated graphics, MSI motherboards equipped with 3 video outputs support 4K monitors and triple display configurations for more efficiency and flexibility of the desktop layout or immersive display of movies and games.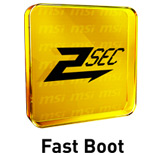 Fast Boot
No more waiting for entering OS! MSI Fast Boot helps to make motherboards boot lightning fast. MSI also adds the GO2BIOS button with-in. Simply click it to reset your PC and then go straight to the system BIOS.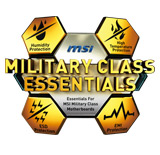 Military Class Essentials
The core of Military Class 4 is based on the essentials which increase your stability in the worst conditions. The humidity protection and high temperature protection ensure your system surviving each environment, no matter how harsh. The new structure of the PCB limits EMI radiation. On top of that all the connectors have ESD protection in order to prevent short circuit.

Humidity Protection
The latest Gen 4 Fabric PCB guards against moisture caused by humid conditions and environments.


ESD Protection
Anti-ESD ICs and fuses onboard totally protects your motherboard from electrostatic damage.


EMI Protection
The optimized EMI-proof design keeps users safe during long computer sessions.

High Temperature Protection
Certificated Military Class 4 components work stable under extreme conditions.
USB Safeguard
USB Safeguard can prevent motherboards and USB devices from being damaged by short-circuit and ESD (Electro-Static Discharge) with Anti-ESD chips built-into the motherboards. Additionally, the safeguard can protect against such dangers multiple times, greatly improving product lifespan.
Features
All MSI motherboards use USB Safeguard's anti-ESD chip for thorough protection against ESD damage
USB Safeguard is protected against a short circuit and/or ESD without the need for a fuse. It also supports stand-by power supply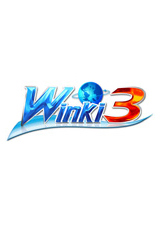 Winki 3
Winki 3 is a free Linux-based OS which is based on the Linux core. With an ultra-fast booting speed and a multi-language interface, the built-in Winki 3 provides an easy-to-use Internet environment that includes the most popular functions such as Internet surfing, web mail, instant messaging, picture browsing, and more. It's the most practical way to be online in the shortest time.
Features
User friendly & totally free applications
Power on to run applications in 25 seconds
Multi-language interface support
Cool 'n' Quiet
AMD Cool'n'Quiet™ Technology reduces heat and noise so you can experience amazing performance without distraction. Combined with core enhancements, included in the AMD processors, that can improve overall power savings, deliver better multitasking and energy efficiency. Cool'n'Quiet technology can automatically adjust processor ratio to throttle CPU speed with four modes.
Features
Independent Dynamic Core Technology
Dual Dynamic Power Management™
AMD CoolCore™ Technology
AMD Wideband Frequency Control
Multi-Point Thermal Control