JLab - JBuddies - Kids Volume Limiting Headphones
JLab introduces state of the art Jbuddies headphones, acoustically designed and formed for kids aged 2+! Jbuddies were tested by kids of all ages for comfort, ease of use, and looks, all the while keeping them safe with a built-in volume regulator (no separate cable required!) to ensure a safe listening experience.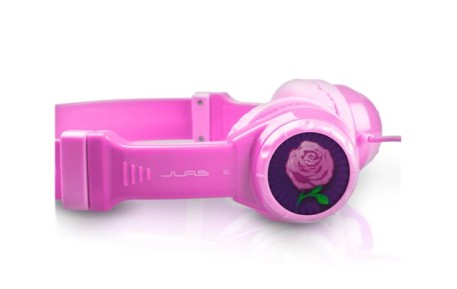 Manufactured using high quality components with kids in mind and including a variety of theme stickers to fit all interests, the Jbuddies headphones are sure to be hit with both kids and parents alike! Fun and sporty the headphones are manufactured with a durable, spill resistant plastic and include a travel pouch for parents to keep the product safe and secure while on the move. JLab spared no expense including hypoallergenic ear cushions, multiple theme stickers, an easy to use volume knob, and a built-in volume regulator.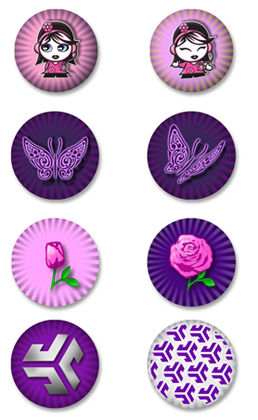 Super Comfy
The Jbuddies were designed specifically for kids to ensure an ultra-comfortable perfect fit making long road trips and plane rides easier to manage and fun. The Jbuddies headphones are sure to keep kids happy while assuring parents that their listening experience is safe.
Compatible With
Portable DVD players: Sony, Phillips, Sylvania, Coby, RCA, Panasonic Game systems: Nintendo DS, DS Lite, and 3DS, Sony PSP, Go, and Vita, LeapFrog LeapPad Tablets: Kindle Fire, Kindle Fire HDApple iPad, Microsoft Surface, Google Nexus 7, Motorola Zoom, HP Touchpad, Asus EEE Pad, Acer Iconia, Toshiba Thrive, Coby Kyros, Viewsonic, Sony, Blackberry Playbook, Vizio, Archos, Android, Dell, T-Mobile, and other tablets*. MP3 players: All iPods, Sansa, Mach Speed, Sandisk, Coby, Archos, Sony, Creative, Sylvania, and others*. eReaders: Kindle, Nook and others* Computers: All laptops, Ultrabooks, notebooks, and desktops*. Jbuddies headphones are compatible with any portable devices with a standard 3.5 mm jack. Please check your device specifications or manufacturer for any further compatibility details.

Your Satisfaction Is Guaranteed
JLab guarantees your satisfaction on every JLab product, no matter what. Please use the serial number on your warranty card to register your product with JLab.