$1,954.95 

–

Special Shipping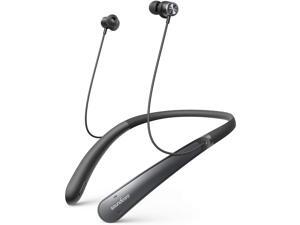 Bluetooth Neckband Headphones, Soundcore Life NC, Active Noise Cancelling Bluetooth Headset with Hi-Res Audio, Clear Calls, Transparency Mode, Multi-Device Connection, Flight Mode
Type: Behind the Neck
Driver Unit: 12mm
Noise Cancelling: Active
Wireless Type: Bluetooth
Model #: A32010F1
Item #: 9SIACCUDSA5954
Return Policy: View Return Policy
$1,599.99

 
$1,296.99 

–

Save:

19%

$119.99 Shipping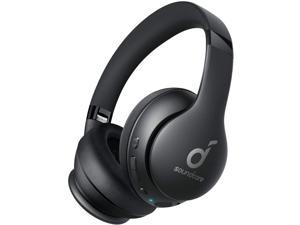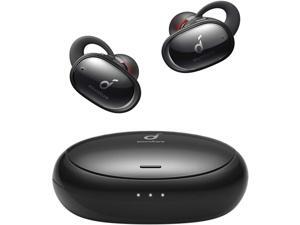 Anker Soundcore Liberty 2 Wireless Earbuds, Diamond-Inspired Drivers, 32H Playtime, HearID Personalized Sound, Bluetooth 5.0, Bluetooth Headphones, 4 Mics with Uplink Noise Cancellation
Type: Wireless
Wireless Type: Bluetooth
Operating Time: Up to 32 Hours of Playtime
Package Contents: Soundcore Liberty 2 Wireless Earphones XS/S/M/L/XL/M+/L+ EarTips S/M/L EarWings USB-C Cable (60 cm) Quick Start Guide
Model #: A3913011
Item #: 9SIACCUC5A9382
Return Policy: View Return Policy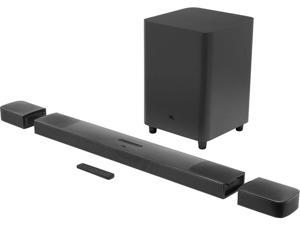 JBL BAR 9.1 True Wireless 3D Surround Sound System with Dolby Atmos, Black
Type: SoundBar
Color: Black
Speakers Configuration: General Specifications 5.1.4 channel: Yes Soundbar transducer: 4 x racetrack drivers + 2 x up-firing full-range drivers + 3 x 0.75" (20mm) tweeter Surround transducer (per piece): up-firingfull-range driver + 0.75" (20mm) tweeter Subwoofer transducer:10" Operating temperature: 0°C - 45°C Time to standby: <10 minutes Audio Specifications HDMI In: 1 HDMI eARC: 1 HDMI HDCP version: 2.3 103dB: Yes 34Hz~20KHz: Yes 1 Optical, Bluetooth, Chromecast, AirPlay2, USB: Yes Control and Connection Specifications USB port: Type A USB rating: 5 V/ 500 mA Supported file format: MP3 MP3 codec: MPEG 1 Layer 2/3, MPEG 2Layer 3, MPEG 2.5 Layer 3 MP3 sampling rate; 16 KHz - 48 KHz: Yes MP3 bitrate: 80 kbps - 320 kbps USB Port; (USB playback is available in US version. For other versions, USB is for Service only.): Yes...
Model #: JBLBAR913DBLKAM
Return Policy: View Return Policy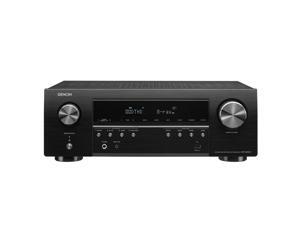 Denon AVR-S650H 5.2 Channel 4K AV Receiver with Dolby Vision, Bluetooth, Wi-Fi, AirPlay, Voice Control, HEOS
Get $40 Gift Card and 3 Year Protection Plan w/ purchase, limited offer
Type: Receiver
Color: Black
On Screen Display: Yes
Remote Control: Yes
Model #: AVR-S650H
Item #: 0ZK-01DW-00008
Return Policy: Standard Return Policy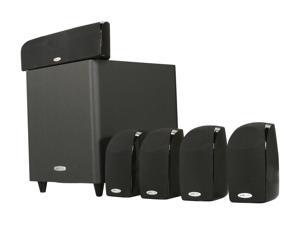 $459.00

 
$149.00 

–

Save:

68%

Free Shipping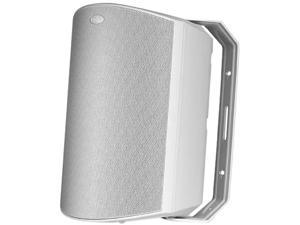 Polk Audio Atrium6 All Weather Outdoor Loudspeakers with 5.25" Drivers, 1" Tweeters and PowerPort Bass Venting (White/Pair)
$100 promotional gift card w/ purchase, limited offer
Part Number: AM6088-A
Type: Indoor/Outdoor Speakers
Speakers Configuration: Indoor / Outdoor
Frequency Response: 50Hz-27kHz
Model #: ATRIUM6WH
Item #: 0S6-0005-00043
Return Policy: Standard Return Policy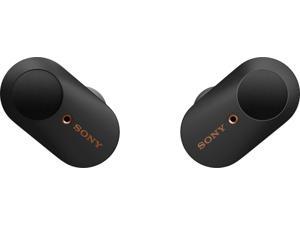 Sony Noise Canceling Truly Wireless Earbuds WF1000XM3
Type: Earbud
Noise Cancelling: Active
Wireless Type: Bluetooth
Parts: 1 Year
Model #: 027242914445
Item #: 9SIAT9AE3T8177
Return Policy: View Return Policy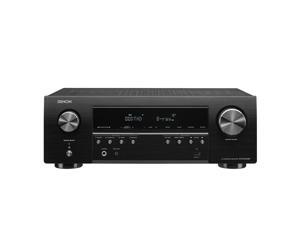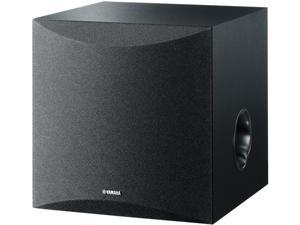 Accommodate modern homes with versatile electronic products, including TVs, smartphones, and home theater and audio systems. TV options include 4K, LED, and Smart TV monitors to meet various preferences. Portable electronics such as Windows® tablets or headphones are convenient for frequent travelers, and many feature a complimentary pouch for simple transport. Digital cameras with a mix of features are available for beginners and professional photographers. Portable speakers, including those with Bluetooth® capability are practical for outdoor parties and other temporary events that incorporate sound. 
Multi-purpose Cell Phones Offer Optimal Performance and Many Apps
The latest cell phones from reputable brands let users make calls, browse the web, use applications and take photos and videos using a single device. With a front and rear camera on select models, individuals can capture moments and quickly share them on social media. The responsive touch screen on cell phones improves user experience, and saves time for busy office employees. Bluetooth connectivity makes it easy to connect with other enabled devices. Look for water-resistant smartphones that offer use in rigorous environments. 
Modern TVs Provide Multiple Levels of Entertainment
Consider a TV screen for gaming with a console or watching brand new movies or old classics. Most TV and video units range between 39 and 60 inches, offering options for viewing in small or large spaces. The LED technology delivers video detail and realistic colors for immersive binge-watching sessions. Consider a voice assistant model that accepts verbal commands in case the remote control isn't close. HDMI® and USB ports in TVs allow a quick connection to other devices, which is convenient for multi-player gaming. Monitors with 4K UHD TV feature Wi-Fi® connectivity to enable streaming from online providers. Surround sound speakers are available on many of these TV screens, providing enhanced, quality audio for gaming and movies. With a super-fast response time, TV screens work for high-level gamers who require optimal speed and fluidity. 
Enjoy Crisp Sound With Surround Sound Systems
Home appliance options include wired and wireless audio systems, including 5.1 surround systems with satellite speakers, Bluetooth capability and sound bars. Aluminum dome tweeter construction delivers clean highs for crisp sound levels when watching a movie or enjoying music. Many speakers on the website offer multiple mounting options, such as on the wall, stand or shelf. Floorstanding speakers are available as well, serving as standalone audio equipment that can offer powerful features. 
High-quality Headphones Offer Privacy and Comfort
A variety of headphones with soft ear cups are suitable for long listening sessions. USB Type-C™ support in most wireless headphones allows quick charging, which adds convenience. Individuals sharing living or study space can use headphones to enjoy music or video without bothering others. The multi-connection feature in some headphones allows connecting to two devices. The ergonomic shape of headphones allows for personal adjustment, and some models are made for use during physical activity. The sound in wireless models offers minimal latency, which is convenient for precise music synchronization.