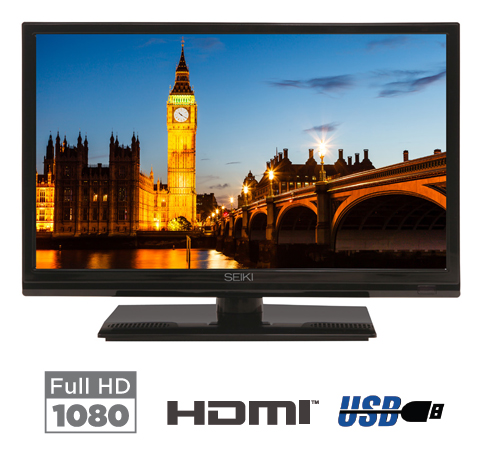 Seiki
SE22FE01

22" Class LED HDTV

Enhance your digital entertainment experience with the brilliant Seiki 22-inch 1080p LED HDTV. The popular Seiki model features 1,920 x 1,080 Full HD resolution with 60 Hz refresh rate to offer top picture quality and performance.

Among its feature set are advanced direct-lit LED technology for super bright HD video, and choice audio components to match its picture quality. The Seiki 22-inch Full HD model also offers built-in digital and analog channel tuning, multiple video and audio connections to fit everyones digital entertainment needs.

For all of its HDTV models, Seiki offers its one-year replacement warranty through its U.S.-based customer support.