2-in-1 Laptop Popular Brands
2-in-1 Laptops Featured Items
See All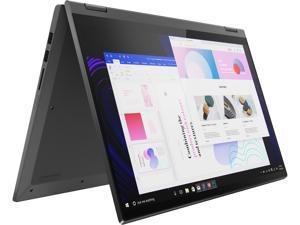 $859.99

 
$759.99 

–

Save:

12%

Free Shipping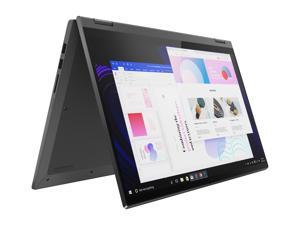 $859.99

 
$699.99 (4 Offers)

–

Sale Ends in 6 Days (Mon) -

Save:

19%

Free Shipping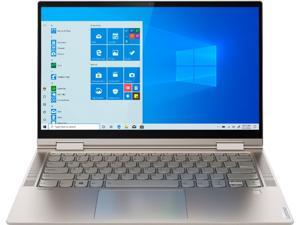 Newest Lenovo Yoga C740 Convertible 2-in-1 14" FHD IPS Multitouch Screen Laptop | 10th Intel Core i5-10210U | 8GB DDR4 | 256GB SSD PCIe | Backlit keyboard | FP Reader |Windows 10| I Mica
Color: Silver
Operating System: Windows 10 Home 64
CPU: 10th Gen Intel Core i5-10210U
Screen: 14
Model #: C740/14/8G/256GSSD
Return Policy: View Return Policy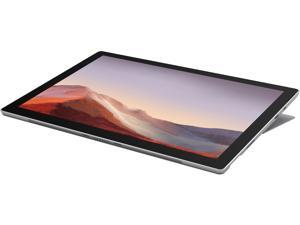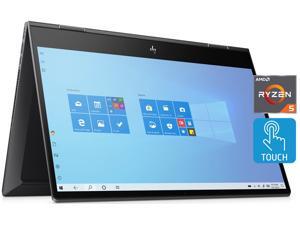 2021 HP Envy X360 15.6" FHD IPS Touchscreen Premium 2-in-1 Laptop, AMD Ryzen 5 4500U (beat i7-10710U), 32GB RAM, 1TB PCIe SSD, Backlit Keyboard, Fingerprint Reader, Windows 10 Home, Nightfall Black
Operating System: Windows 10 S
CPU: AMD Ryzen 5 4500U (beat i7-10710U) Processor (6-core, 2.3 GHz Up To 4.0 GHz, 8 MB Cache)
Screen: 15.6-inch Diagonal FHD IPS Micro-edge WLED-backlit Multitouch-enabled edge-to-edge Glass Led Display
Memory: 32GB
Model #: 15-ds1010wm-SP-18
Return Policy: View Return Policy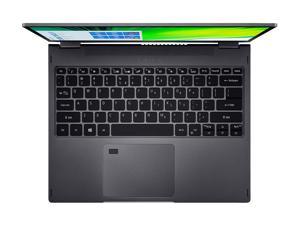 Acer Spin 5 SP513-54N-56M2 2-in-1 Laptop Intel Core i5-1035G4 1.10 GHz 13.5" Windows 10 Home 64-bit
Battery Life: Up to 15 hours of battery life
Graphics Card: Intel Iris Plus Graphics
Weight: 2.65 lbs.
Part Number: NX.HQUAA.005
Model #: NX.HQUAA.005
Item #: N82E16834316930
Return Policy: Standard Return Policy
$999.99

 
$979.99 

–

Free Shipping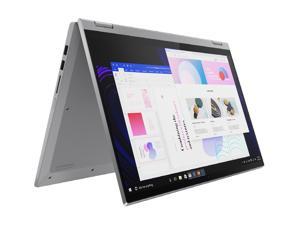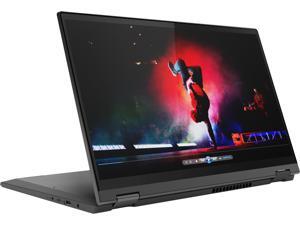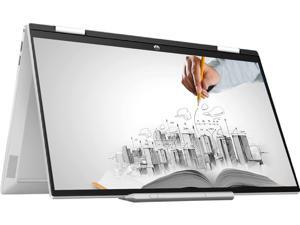 2021 Newest HP Pavilion x360 2-in-1 Laptop, 15.6" Full HD Touchscreen, 11th Gen Intel Core i5-1135G7 Processor, 16GB RAM, 1TB SSD, Stylus Pen Included, Windows 10 Home, Silver
Weight: 3 - 3.9 lbs.
Color: Silver
Type: Mainstream
Usage: Consumer
Model #: H_ER000-i5_CTO_1
Return Policy: View Return Policy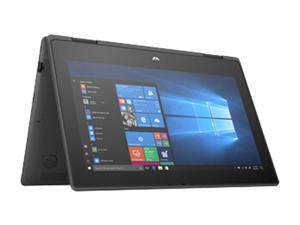 $779.00

 
$679.99 (7 Offers)

–

Sale Ends in 6 Days (Mon) -

Save:

13%

Free Shipping

HP ELITEBOOK X360 1030 G3 2-in-1 13.3" IPS Touch FHD 1080p Business Laptop (Intel Quad-Core i5-8350U, 16GB RAM, 512GB PCIe M.2 SSD) Backlit, Fingerprint, Thunderbolt 3, Type-C, HDMI, Win 10 Pro 64
Limited time offer, ends 7/31.
Weight: 2 - 2.9 lbs.
Color: Silver
Type: Everyday Value
Usage: Business
Model #: X360 1030 G3
Return Policy: View Return Policy
 
$999.00 

–

Sale Ends in 4 Days (Sat) -
Free Shipping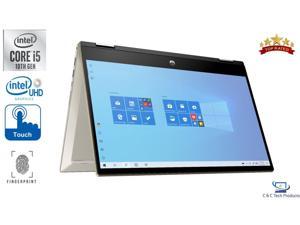 HP Pavilion X360 14" Full HD IPS LED Touchscreen 2-in-1 Laptop,10th Gen Intel Core i5-1035G1,16GB DDR4,256GB SSD,Intel UHD Graphics 620,Wifi-AC,BlueTooth 5.0,Finger Print Reader,Windows 10 Pro
Battery Life: Up to 6 Hours
Graphics Card: Intel UHD 620 Graphics
Weight: 3.55
Color: Gold
Model #: HPX36010i516256SD
Item #: 9SIAKKBCNW5886
Return Policy: View Return Policy
Convenient 2-in-1 laptops are versatile notebooks that can transform into a tablet, too. You can use them in the office, on-site, or at home. If you prefer a portable device that's easy to handle, a 2-in-1 is a good option. Just as with regular laptops and tablets, there are different options when it comes to processing power, memory, graphics cards and other features.
Can A 2-in-1 Laptop Make Day-To-Day Work Easier?
If meetings, presentations and brainstorming sessions are a part of your job, a 2-in-1 is a good option for you. Operating the device as a tablet makes it easier to use on site or to take down notes in meetings and lectures. Some 2-in-1s are compatible with a pen and a whole host of other 2-in-1 accessories, such as keyboards, mice and monitors, to make working easier. Couple your machine with a projector for presentations in front of a larger audience or use it while in tent mode for smaller displays and brainstorming sessions. If you prefer to use a full-size keyboard, the screen will also be closer to you, making it easier to see because you can detach the laptop keyboard or fold it away.
Touchscreen Notebooks are Both Fun and Useful at Home
Using a 2-in-1 in tent mode is useful to view recipes, take courses, and watch videos. In tablet mode, you can use them to take notes, read, and play games. As a laptop, you can use them to work on a spreadsheet, online banking, blogging, and various other administrative tasks in addition to all the things a laptop can typically do. You can even attach an external CD/DVD/BLU-RAY drive for movie night. With a compatible pen, you or your kids can draw and write freehand when using the 2-in-1 in tablet or tent mode.
What are Some CPU Options for High-Performance 2-in-1s?
For basic use, an Intel® i3 processor works just fine. But if you need to run many programs at one or run an application that requires a lot of power, one of the Intel® i7 laptops may work better. The newer 8th gen laptops and higher run better than older generations. If you want a more powerful device but within a specific price range, choosing a later generation will still give you an upgrade if you have been using an older machine. A detachable 2-in-1 allows you to separate the keyboard and screen. A convertible 2-in-1 will enable you to fold and position the device to use as a laptop or tablet in various modes. A range of brands and sizes are also available. There is an option for every need.
What Are Some Other Benefits of 2-in-1 Laptops?
2-in-1s are generally lighter and more comfortable to carry around. Because of this, they may also be more durable, especially compared to standalone tablets. A 2-in-1 may even last longer without being plugged as they generally consume less power than a traditional laptop. Take them wherever you go with fewer worries about the battery dying or damage.