Condition
Price
Seller
Useful Links
ASUS XG-U2008 Unmanaged 2-Port 10G, 8-Port Gigabit Switch
 
$651.99 

–

Special Shipping
60NB04I0-PS1020 - Asus Power Switch Board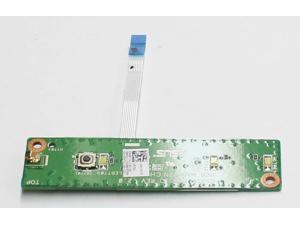 60-N3HPS1100-C01 ASUS G53SW Power Switch Board Assy 6L
ASUS T102H POWER SWITCH BOARD 90NB0D00-R10020
ASUS® switches offer reliable wire connectivity and an extensive range of network optimization and management features. A network switch is an intelligent device that receives a message from a connected device and transmits it. Doing this helps keep traffic between two communicating devices from getting in the way of other devices on the same network. Equip large working establishments with Asus switches to boost productivity. Asus switches are versatile networking solutions packed with a host of features that are easy to use.
Network Switches Are Versatile Networking Solutions
The ASUS network switch plays a critical role in most modern Ethernet local area networks (LANs). Medium- to large-sized LANs have several interconnected managed wired networking switches. Small office and home office applications usually have one single switch or an all-purpose device like a residential gateway that offers broadband services such as cable internet or DSL. In such uses, an end-user device contains the router and components required for interfacing with the physical broadband technology.
Asus switches typically have one to 12 primary ports and handle communication demands of small to large networks easily. Options include a standalone unit for placing on a desk or shelf in a small office or rack-mountable to save space in the data center or server room. The ASUS Gigabit switch models automatically sense and adjust for network speed and cabling type. Easily integrate into your current Ethernet network, even if it is running 10 and 100 Mbps or Gigabit speeds. Other wired accessories compatible with network switches include optional mounting kits complete with cage nuts, rack screws and mounting screws for easy placing of a switch on a wall.
ASUS Ethernet Switch Features Advanced Capabilities
Some models support Quality of Service (QoS) protocols for enhanced network reliability for running prioritized applications and tasks for lag-free video and audio. Power over Ethernet (PoE) powers connected devices like wireless access points, VoIP phones and surveillance cameras using existing network cables. However, make sure that the power per port and total power budget of PoE ports meet the requirements of devices. Managed ASUS switches provide IT staff tools for configuring multilayer networks supporting several protocols.
Easy to Set Up and Use
Most models feature diagnostic LED lights displaying the like status and activity levels of each port. The lights alert you in case of any problems for simple correction of network issues, which can save valuable data. A plug-and-play design allows even the novice user to enjoy a simple and effective setup process. The fan-less design ensures quiet operation while in use. Managed ASUS switches also feature an easy-to-use web-browser interface for easy setup, configuration, and monitoring of the network.
Prepare Your Network for the Future
You can increase the capacity of your network using switch modules such as a 100BASE-T SFP module. The module adds Fast Ethernet fiber connectivity to your switch to speed up working processes.