SubCategory
Price
Seller
Useful Links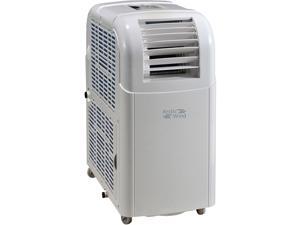 Arctic Wind AP12018 Portable Air Conditioner with Remote Control for Rooms up to 550-Sq. Ft.
Description: Keep cool this summer with Arctic Wind's portable air conditioner. Perfect for cooling a room up to 550 square feet, this 3-in-1 unit functions as an air conditioner, fan and dehumidifier. Features include an auto evaporation system with a no-bucket design, a convenient remote control and a window venting kit. Plus, multi-directional wheels ensures quick and easy mobility. In October 2017, the Department of Energy implemented a new test procedure to determine the BTU rating of portable air conditioners. The procedural change has adjusted the amount of BTUs allowed to be claimed downward by as much as 50%. There have been no internal changes to these units, and the functionality remains the same. Please refer to room size guidelines to find the portable air conditioner that best meets your needs.
Model #: AP12018
Item #: 9SIA0ZX9VK0312
Return Policy: View Return Policy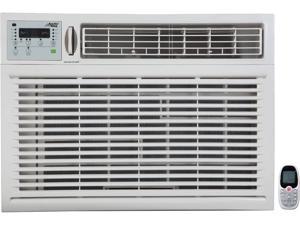 30-Pt. Dehumidifier with Continuous Draining Option and Digital Display
Features: ?Feel at Ease During Harsh Summers with the Arctic Wind White Dehumidifier The Arctic Wind 30pt. dehumidifier strips moisture from the air around you and circulates the resultant air back in your room. Post power outages, this appliance automatically restarts at previous settings. The Smart Dehumidifying mode automatically adjusts according to the humidity in your indoor space. You can use the 12-hour timer to schedule the dehumidifying process according to your routine. With the electronic control panel and LED display, you can conveniently adjust the settings on this device. Enjoy great indoor comfort with the Arctic Wind 30pt. dehumidifier Features a carry handle and 360° revolving wheels that allow quick mobility You can add a continuous drain using a low-level drain and a hose The clean filter indicator light allows you to wash the mesh air filter on time ...
Model #: AH3011
Return Policy: View Return Policy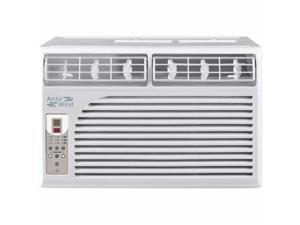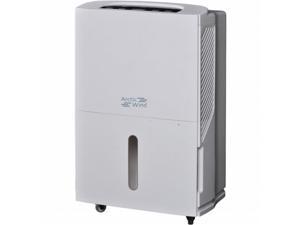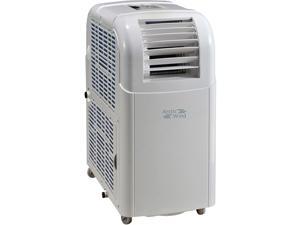 Arctic Wind AP10018 Portable Air Conditioner with Remote Control for Rooms up to 450-Sq. Ft.
OUT OF STOCK
Description: Keep cool this summer with Arctic Wind's 10,000 BTU portable air conditioner. Perfect for cooling a room up to 450 square feet, this 3-in-1 unit functions as an air conditioner, fan and dehumidifier. Features include an auto evaporation system with a no-bucket design, a convenient remote control and a window venting kit. Plus, multi-directional wheels ensures quick and easy mobility. In October 2017, the Department of Energy implemented a new test procedure to determine the BTU rating of portable air conditioners. The procedural change has adjusted the amount of BTUs allowed to be claimed downward by as much as 50%. There have been no internal changes to these units, and the functionality remains the same. Please refer to room size guidelines to find the portable air conditioner that best meets your needs.
Model #: AP10018
Item #: 9SIA62V8UT6588
Return Policy: View Return Policy