The G.SKILL Store at Newegg

Top-selling Desktop Memory
Top-selling Laptop Memory
Newest Gaming Zone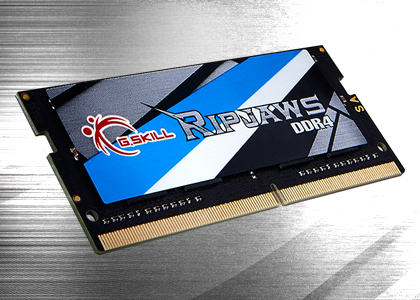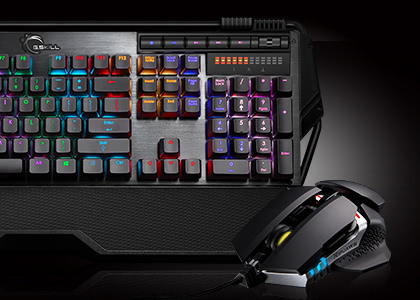 Experience enhanced performance with a range of G. SKILL products. G. SKILL desktop memory is compatible with many different CPUs and motherboards. A G. SKILL mouse with an advanced laser sensor and a high dot per inch (DPI) rating enables accurate pointer movement for high-precision tasks such as photo editing. Customizable buttons allow you to personalize the device according to your preferred style. G. SKILL gaming mechanical keyboards have sturdy keys and switches for added durability. Check the compatibility of these computing accessories before opting for a specific model.
G. SKILL Desktop Memory Enhances Processor Performance
Enjoy seamless multitasking and improved performance with G. SKILL desktop memory. Built for high clock speeds, this high-capacity memory supports intense computing activities such as gaming or multitasking. Desktop memory kits integrated with CPU fans and heatsinks facilitate fast heat dissipation and maintenance of optimal temperatures. Compact G. SKILL laptop memory fits seamlessly into your portable device. Most laptop RAM kits operate on low voltage with a tiny footprint and will not drain your laptop battery. With CPU add-on cards, you can install multiple memory modules to expand capacity. Enjoy fast speeds and reduced CAS latency with minimal heat production for increased efficiency.
Ergonomically Designed G. SKILL Gaming Mice Minimize Wrist Fatigue and Increase Efficiency
Egonomically built G. SKILL gaming mice are typically compact and lightweight, offering maximum comfort during use. Some have interchangeable side grips that increase adaptability to allow use with both right and left hands. Multiple programmable buttons create a personalized experience. Set up your G. SKILL gaming mouse and map your most frequent actions to easily accessible buttons for increased efficiency and response time. Customize RGB LED backlighting to complement your gaming rig color scheme for a complete setup. Additional adjustable weights on some gaming mice provide increased balance for more accurate mouse movements. Unique onboard profile storage allows you to store multiple button commands and lighting configurations to save valuable setup time. 
Enjoy Increased Productivity With a Sturdy G. SKILL Gaming Keyboard
With quality key switches and a sturdy exterior, a G. SKILL gaming keyboard comes built to last. A gaming keyboard key switch has a short actuation distance, improving response times to augment your gaming. Anti-ghosting technology accurately registers multiple key presses, while contoured keycaps and an adjustable palm rest come in handy during long gaming sessions. A G. SKILL gaming keyboard with integrated media control buttons offers speedy access to commands to improve efficiency. Consider computer accessories with cable holders to help avoid clutter and keep your space neat.
G. SKILL Memory Cards Are Compatible With Most Mobile Devices
With compact sizes and convenient adapters, G. SKILL SD and microSD™ cards are versatile storage accessories. With write-protect switches, some models prevent the loss of important data. G. SKILL flash memory cards have high read and write speeds, facilitating the fast transfer of large files. Memory cards with simple plug-and-play designs allow for seamless installation, saving you time.