Type

(218)

(419)

(145)

(375)

(455)

(347)

(1)

(23)

(25)

(69)

(16)

(999+)

(30)

(118)

(184)

(195)

(7)

(2)

Show More
Manufacturer

(196)

(15)

(65)

(138)

(147)

(170)

(652)

(95)

(471)

(360)

(432)

(80)

(727)

(939)

(310)

(326)

(466)

(702)

(345)

(488)

Show More
Price

(557)

(999+)

(999+)

(999+)

(999+)

(999+)

(999+)

(999+)

(756)

(763)

(320)

(97)

(86)

(89)

(45)

(30)

(19)

(17)

(6)

(10)

(41)

Show More
Condition
Channels

(97)

(35)

(57)

(4)

(170)

(55)

(3)

(1)

(8)

(3)

(4)

(16)

(2)

Show More
Sold As
Current Promotion
Remote Control
Seller

(175)

(999+)

(999+)

(999+)

(833)

(812)

(623)

(559)

(538)

(512)

(423)

(377)

(360)

(345)

(328)

(317)

(311)

(277)

(258)

(243)

Show More

Useful Links

(2)

(999+)

(999+)

(714)

(682)

(85)

(999+)

(9)

(999+)

(282)

Show More

Customer Ratings

(428)

(134)

(41)

(16)

(26)

Ship From Country

(999+)

(16)

(789)

(17)

(2)

(14)

Show More
Add To Compare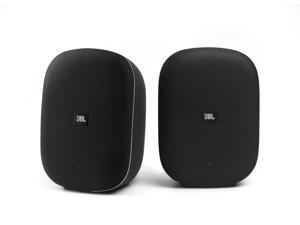 JBL Control Xstream (CONTROLXSTREAMUS) Wireless Stereo Speakers - Pair (Black)
Part Number: CONTROLXSTREAMUS
Type: Speakers
Driver Units: Low-frequency transducer: 5.25" (133mm) woofer High-frequency transducer: 1" (25mm) tweeter
Power Rating: Rated power: 30W per channel RMS
Model #: Control Xstream
Item #: 2SV-0034-00027
$649.95

649.95

$159.95

–

Sale Ends in 23 Hours -

Save:

75%

Free Shipping
What Customers Are Saying...
I needed to switch over to Apple computer, phone and ipad because of software changes in my buisness. I was able to purchase a Macbook Air, Iphone 5se, and Ipad Air. These items were either open box or refurbished with a A rating. Fabulous Prices, all worked and looked new. I am a faithful user of a popular on line store that deals in the same items, however I can not get these kind of deals especially at these condition and prices.
See All

12 Months Special Financing** every day on purchases of $499 or more.
Learn More
Speakers
Televisions and other media devices may come with built-in sound, but the quality and clarity are weak compared to the performance you might otherwise obtain. These devices may integrate easily with home speakers and other amplifiers, sound systems and entertainment tools to boost your experience.
A solid speaker system will give you a subwoofer and a few additional speakers to move the sound around. These can be wired or wireless, depending on receivers and connections, and they can accelerate in price and quality fairly quickly for serious audiophiles. Low-profile speakers may work for some spaces, but for bigger sound, you may want bigger speakers. Subwoofers in particular can add a lot to the viewing experience, so skimping on that unit could rob you of audio content.
Sizes and designs are equally varied. Finishes come in a number of colors, including faux and real wood containers, cloths and plastics, with unique design elements to match whatever style your entertainment space and tastes require. It's possible to purchase innocuous home speakers without losing out on sound, so if you're concerned about making tower speakers fit into your space, know that quality of sound is not limited from you by design.
Some home speakers will be inherently more expensive because of brand or design, but know that value-priced systems aren't necessarily all that bad. Look for high bass values in the subwoofer and at least three satellite speakers to provide something of a surround-sound experience. Remote controls give you the ability to adjust sound effortlessly, so unless you have a tuner already, make sure your home speakers come with a control device.