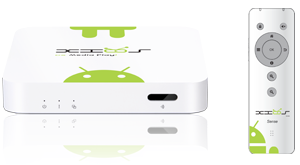 Media Play Smart TV Companion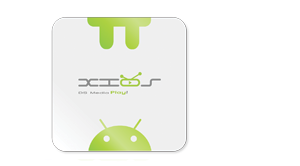 Pivos has perfected the combination of digital home entertainment with the powerful Android platform — the XIOS DS Media Play is the number one solution to bridge home entertainment, online content, and thousands of mobile applications in convenience and comfort.

Digital home entertainment has never come in such a sleek package. Introducing the all new XIOS DS Media Play, one of the world's smallest embedded entertainment companions designed for your digital lifestyle!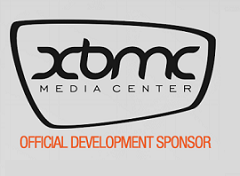 XBMC
An award-winning media entertainment platform, XBMC is the ultimate hub for your media collection with hundreds of plugins and customizations.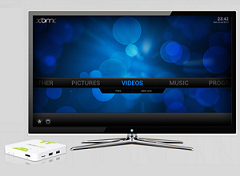 XIOS
Powered by the ARM Cortex A9 processor, the XIOS DS provides unprecedented levels of performance, power efficiency, crystal clear images, and 3D gaming.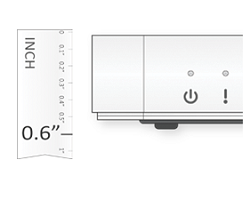 Ultra Slim
The ultra slim form factor measures only 0.6in. thick and is based on the powerful ARM Cortex A9 processor, providing unprecedented levels of performance and power efficiency. Equipped with a high-performance OpenGL Mali-400 3D graphic processor, the XIOS DS Media Play provides crystal clear imaging and amazing 3D gaming.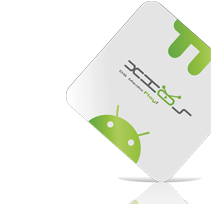 Powered by Android
Powered by Android's 4.0 (Ice Cream Sandwich), XIOS DS Media Play supports a rich user interface with a variety of widgets, animated backgrounds, and shortcuts to your favorite apps.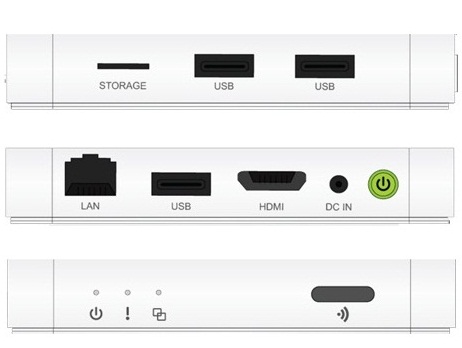 Enjoy the ability to stream all your favorite audio and video as well as a massive collection of apps and premium online content.
Empower your TV with the latest HTML5 web browser, Adobe Flash 10.x, Chrome V8 and Java.
Built-in Ethernet, 802.11b/g/n Wi-Fi, high speed USB ports, and MicroSDHC card reader holds up to 32GB of memory.
Supports a wide range of peripherals including Pivos Sense wireless motion remote, wired or wireless keyboards, mouse, webcam, card readers, digital cameras, and much more.
A World of Great Features
Backed by a MASSIVE Apps Market at your disposal, you can install your favorite apps via online (memory card required) or local storage. Use the pre-installed third party app market or download and install compatible APK. You can bring all the latest games, social media, and web apps to your TV!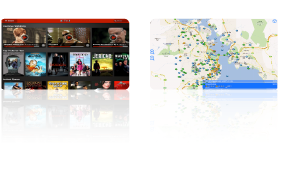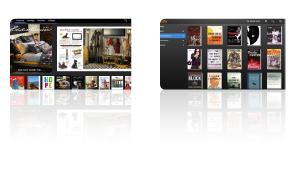 Included Apps
Adobe Reader, Adobe Flash Player, Adobe Air, AppBrain, Aptoide, Astro, AndroZip, App Control, App Installer, BubbleUPnP, Browser, Cache Cleaner+, Crackle, Calculator, Calendar, Clock, Downloads, Dolphin HD, DroidVPN, Email, File Browser, Facebook, File Expert, File Manager, Gallery, Global News, Go SMS Pro, IMDB, MoboPlayer, mVideoPlayer, MX Video Player, Messenger, mundu IM, mundu Radio, Music, Network, Opera Mobile, Radio, RockPlayer, SlideME Market, SSHDroid, Terminal Emulator, Titanium Backup, Titanium Restore, Ustream, Video Player, Youtube.
What's in the Box