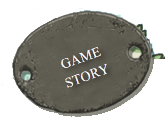 This is the story of crossed destinies and a broken love in a world torn apart.
All of them will try to survive the horror of the trenches following their faithful canine companion.
In Valiant Hearts: The Great War™, the lives of all these characters are inextricably drawn together over the course of the game. Friendship, love, sacrifice, and tragedy befall each one as they help each other to retain their humanity against the horrors of war.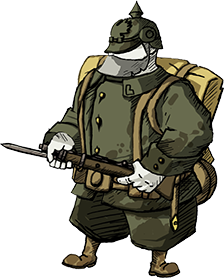 Did you know that thousands of dogs served during WWI? Used as messengers, they carried orders to the front lines in capsules attached to their bodies. Dogs were also used as guards, as well as ammunition and gun suppliers.
Do you know who the Godmothers of War were? The operation, launched in 1915, transformed letter-writing from personal support of loved ones into an act of patriotism for soldiers on the battlefront.
Did you know that elephants were used during WWI? Since the military purchased most of England's horses and sent them to the Western Front, many farmers and traders had to find alternative beasts of burden, like the exotic elephant.
Did you know that wine was distributed to french soldiers every day? Distributed as an important elixir, each soldier received 12.6 fluid ounces (37.5CL) of wine as daily ration in 1914. The quantity increased to 17 fluid ounces (50CL) in January 1916 and to 25 fluid ounces (75CL) at the beginning of 1918.
Did you know that a real, working cello was made from a box of ammunition? The famous soldier-musician Maurice Maréchal, called to the front in 1914, played religious scores on it throughout the Great War.
Did you know that more than 500,000 pigeons were used during the Great War? Some even received the Ring of Honor, a decoration for services rendered.
Do you know how the word "tank" came to be used? Initially called "landships," the British decided to code name them "tanks" in order to disguise them as water storage tanks rather than as weapons.
Did you know that weapons and explosives used in WWI made so much noise that attacks from artillery barrage and mines in 1917 in Ypres, Belgium could be heard all the way from London, over 200 kilometers away?
Did you know that during WWI, British tanks were initially categorized into "males" and "females?" Male tanks had cannons, while females had heavy machine guns.
Did you know that more than 65 million men from 30 countries fought in WWI and that nearly 10 million of them died? The Allies lost about 6 million soldiers, while the Central Powers lost about 4 million.
Did you know that WWI soldiers invented an original language? "Trench Slang" is full of nearly 2000 words and expressions.