Gaia
Gaia, adopted from Ga?a the mother of earth, a goddess in Greek religion, the creator of all. This innovative and powerful cooler maintains your CPU at a stable low temperature.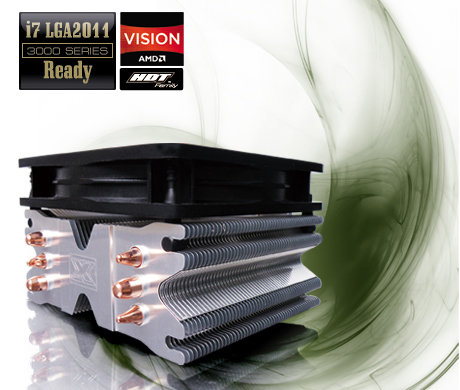 -Stable cool climate delivered to your CPU by the goddess herself.
We envisioned the Gaia to be just like mother earth, with the vision of creating a silent yet effective cooling environment for the CPU that reflects a peaceful rainforest ambience. Our engineers here at Xigmatek needed to acquire a way to deliver the same remarkable effectiveness but with the aim of generating minimal sound pollution to simulate calm tranquilized surrounding.
- We didn't want to bring you just a cooler, We wanted to bring you an extraordinary cooler.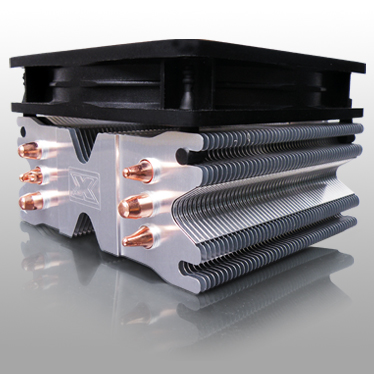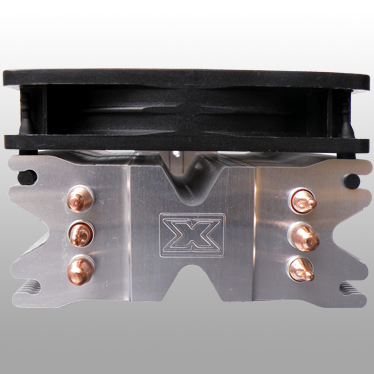 Our team of highly experienced thermal engineers came up with an idea of inventing a more effective process to displace heat. We call this Heat-pipe Direct Touch Technology. To achieve this innovation we needed to reinvent the entire traditional cooper / aluminum heat-sink base. HDT works by integrating the cooper heat-pipes straight to your CPU giving a direct touch. After excessive experiments through trial and error, we are proud to announce our HDT technology produces over 10 percent more heat conductivity compared to the traditional cooper heat-sinks and a colossal 170 percent improvement over the aluminum heat-sink most commonly found in retail coolers. This innovation will deliver up to an astronomical 45 percent in heat displacement.
-Being first in the world to accomplish this is one of our greatest achievements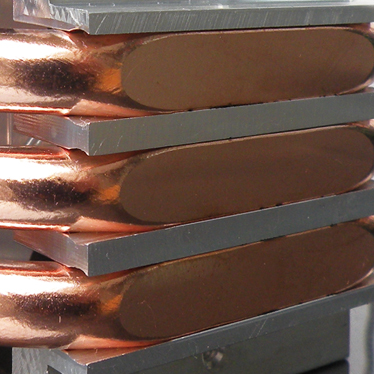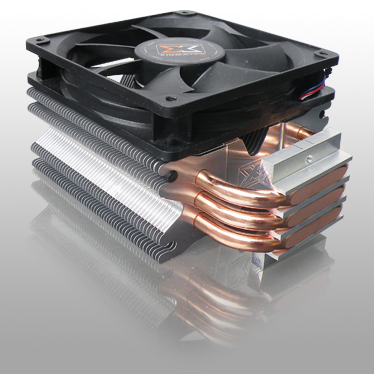 The Gaia is designed with a remarkable fin shape resembling an X which creates maximum aerodynamic airflow. The material is made from the finest aluminum, crafted with care and precision and engineered to the finest detail maximizing thermal heat displacement. Unlike other fan connectors - we innovate beyond imagination. To insure a stable connection for our highly competent fan, our engineers needed to reinvent the connector. Instead of using a stainless steel clip, we decided that by using a rubber fabrication it would eliminate unnecessary vibrations, ultimately delivering close to nonexistent sound.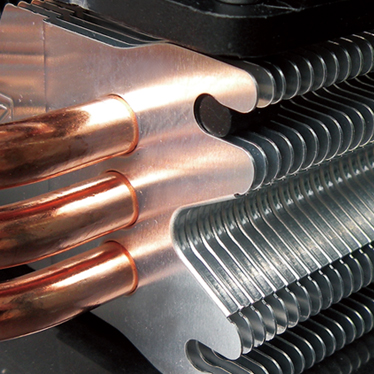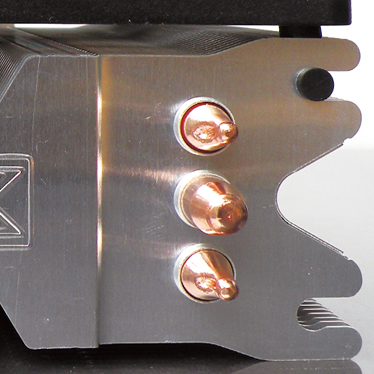 Cooling a CPU has two major aspects, firstly the thermal displacement from the heat-sink / fins and secondly the fan. Obviously the higher the RPM of the fan rotation, the more effective the heat can be driven away. Our intention was not only to design a powerful fan - we wanted to construct a fan which had an exceedingly long life expectancy. We are proud to say we accomplished this with our newly redesigned innovative F.C.B Fluid Circulative Bearing pumping out an extraordinary 40,000 hours.
Product

Gaia

Compatibility

Intel LGA775/ 1156/ 1366/ 1155/ 1150/2011

AMD FM2/FM1/AM3+/AM3/AM2+/AM2.

Heat Sink

Base

H.D.T. (Heat-pipe Direct Touch)

Fin Material

Aluminum

Heat-pipe

Size

F8mm

Material

Cooper

Fan

Fans installed

1 fan preinstalled with the option of 2

Life Expectancy

40,000 hours

Fan Size

120mm

Speed

800~1500 R.P.M.
---
XIGMATEK LEADING THE WAY
XIGMATEK CONTINUES TO LEAD THE MARKET IN INNOVATIVE IDEAS THAT ARE TRANSLATED INTO TRULY UNIQUE PRODUCTS. XIGMATEK'S COMMITMENT TO INNOVATION, DESIGN, QUALITY, PERFORMANCE AND VALUE MEANS THAT THE CUSTOMER GETS THE BEST FEATURED AND PRICE/PERFORMANCE VALUE IN THE MARKET.
XIGMATEK: WE INNOVATE