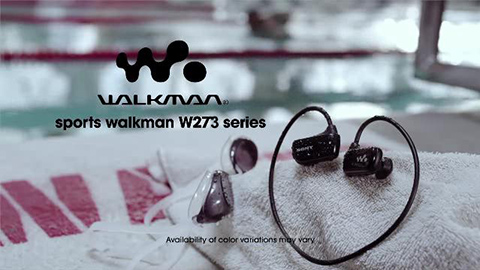 Juiced Up Workout Experience With Music
The Sony NWZ-W273 series is an MP3 player with the look and feel of wire-free headphones. Waterproof and wearable, they are the greatest workout partner. Feel the rhythm when you work out, play outdoors, or take a dip in the pool. Four colors (pink, black, blue, and white) are available.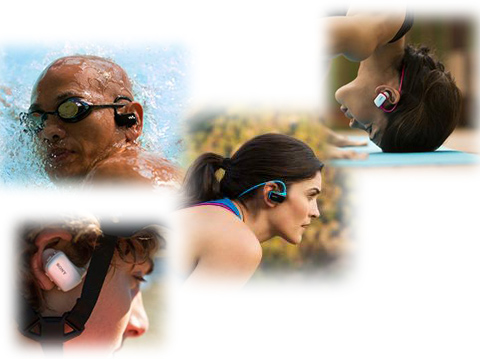 Features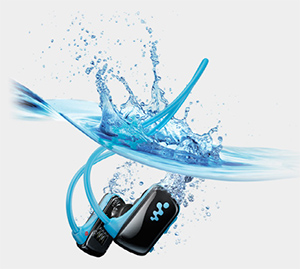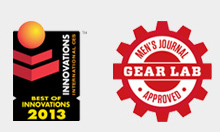 New Depths
Take your workout and your music below the surface. With an innovative waterproof design, the NWZ-W273 series can be submerged as deep as 6 feet (2m) underwater, as well as hold up to intense workouts. Let the music you love power you through, lap after lap.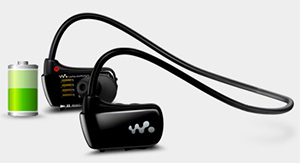 Rapid Charge Battery
About to hit the gym but in need of a charge? Charge the NWZ-W273 Series Sports Walkman via the included USB cable for three minutes and you'll have up to 60 minutes of use in less time than it takes to get into your workout gear. Get up to eight hours of uninterrupted play when fully charged.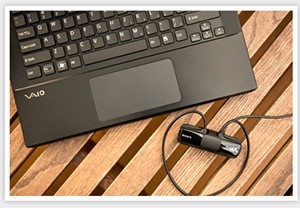 Drag. Drop. Go.
Don't get tied to just one music service. Drag and drop MP3s from iTunes, Windows Media Player, or Internet Explorer and enjoy. Multi-format playback also lets you play WMA, AAC, or L-PCM music files; now that's freedom.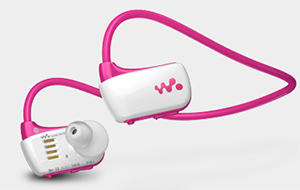 Tap Into More Storage
Don't let its compact size fool you. With 4GB of internal memory, there's plenty of room to store up to 900 songs. Quickly search through your music with ease using convenient, multi-function playback buttons. One quick tap switches the track, while holding down the button for longer changes the folder completely while in All Play mode. In Playlist mode, a quick tap changes songs, while a tap and hold changes the entire playlist.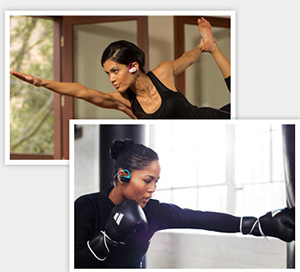 Legendary Sound Meets Sporty Style
Rock out on the run or while concentrating on your core with full, rich legendary Sony sound. Choose from four new colors to add a pop of style that's totally you.
Note:When you use the Sports MP3 player in water (do not use in ocean/salt water) be sure choose the size of earbud that fits securely in each ear canal.
Sound quality may deteriorate if water gets into the headphones. So, take time to ensure you have a good fit of the earbuds in your ears.
If water gets into the headphones, hold the headphone facing downwards and tap it 5 to 10 times over your palm. If there is still water in the headphones, remove the earbuds, use a dry cloth over the bud post and tap the headphones on your palm 5 to 10 times until dry.