10000 mAh
Mi Power Bank Power
The Xiaomi's 10000 mAh Mi Power Bank oozes style, performance and quality. Packing huge battery capacity, excellent charging/discharging efficiency and world-class circuit chip protection into a business card sized, sleek aluminum case, it gives you a fast and safe way to juice up your Android/Apple mobile devices. Now, simply slip the power bank in your pocket, take it with you anywhere, and leave your charging troubles behind. It's available in Silver, Gold and Red colors.
21.4% Smaller Panasonic/LG Battery Cells
Sized like a business card, 30% more energy dense
Mi Power Bank is armed with Panasonic and LG's latest 735Wh/L Polymer Cell technology to keep it extremely small and dense. With a huge battery capacity of 10000mAh, it holds enough power to charge Mi Note's 3000mAh battery fully 2.1 times*.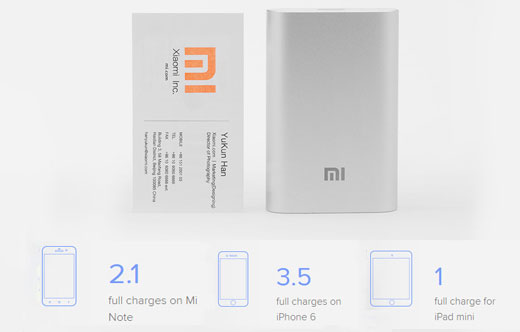 * Lab test results. Actual usage may vary.
Nine Layers of World-class Circuit Chip Protection
Built by Texas instruments and monolithic power systems, Inc.
Adopting USB smart-control chips and charging/discharging chips, Mi Power Bank not only provides nine layers of circuit chip protection, but also enhances efficiency.

Temperature Resistance
Heat-sensitive and temperature control mechanism ensures Li-ion batteries operate within a safe range.

Protection from Short Circuit
With short circuit protection, the Mi power bank provides automatic protection to the motherboard and battery when short circuit occurs.

Reset Mechanism
Power button can be used to reset the power bank in unstable environment.

Input Overvoltage Protection
OVP circuit prevents voltage surges from damaging the device.

Protection from Incorrect Insertion
Thanks to the incorrect insertion protection, the Mi power bank can detect when the charger is inserted incorrectly and automatically stop charging.

Protection from Output Overcurrent
Output overcurrent protection helps monitor output current and shut off when current exceeds the maximum limit to protect the device.

Output Overvoltage Protection
Output overvoltage protection helps monitor output voltage and shuts off when voltage exceeds the maximum limit to protect the device.

Protection from Overcharge and Over-discharge
Japanese technology is adopted to prevent overcharging and over-discharging from damaging the Li-ion batteries.

PTC Protective Circuits for the Cell
Imported battery cells are equipped with PTC to effectively control current and provide protection when temperature and current exceed the maximum limit.
Up to 93% Conversion Rate
Optimized charging/discharging efficiency
World-class chips are not only safer, but also improve charging conversion rate and stabilize discharging voltage with advanced resistance-capacitance sensors to optimize efficiency and durability.


Playing Well with Others
Compatible with a wide range of devices
Mi Power Bank automatically adjusts its output level based on the connected device. It is compatible with smartphones and tablets from Mi, Apple, Samsung, HTC, Google, and BlackBerry, as well as a variety of digital cameras and handheld gaming devices.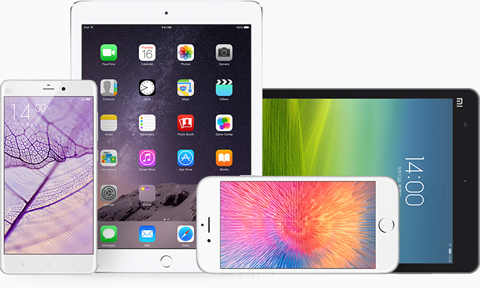 Sleek Aluminum Case
Beautifully textured aluminum surface
The single-piece metal casing was created by high precision CNC digital cutting. The surface is water and corrosion resistant, and is perfect for everyday use.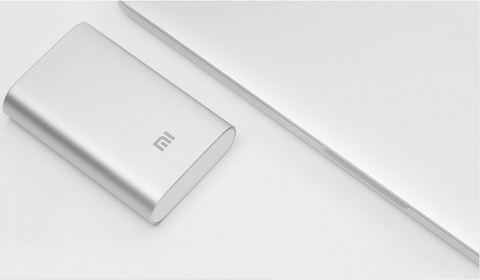 CNC-finished Edges Feel Better in Your Hand
Sleek, elegant curves along the edges of the aluminum casing are created with CNC milling technology and sandblasted to impeccable smoothness.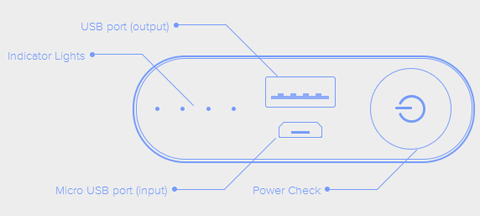 Elegant curves
With elegant curves, it's ergonomically friendly and easy to hold.
Anodized aluminum shell
The meticulous anodizing process creates a stronger surface resistant to fading, wear, and corrosion.
Naturally indented button
A slightly indented button resets the power bank with a simple touch.