Alienvibes EP02 Headphone
The Alienvibes EP02 headphone delivers an audio experience that elevates your state of being to a whole other world – your own world of music. This is a dimension where your mind, music, and spirit become one. Strap on the EP02 and let the active noise cancellation drown out the world around you for quiet, relaxing comfort. Power on with high definition acoustic speakers that consume you with crystal clear sounds and deep, clean bass. Wear the sleek, ultramodern design and set a trend for a new, unique look. In a world where audio consumes us, the EP02 lets you hear the sounds that matter the most – yours.
Features
What is Active Noise Cancellation?
The EP02 is a true active noise cancelation headphone, not a passive one. It produces what is called "destructive interferences" where two opposite sound waves end up canceling each other out. The EP02 picks up noises around you using outward facing microphones, sends it to the onboard chip for analysis and produces opposite sound waves to cancel out those noises. The result? An impressive -18dB noise reduction, so you get a more personal state of music or quiet relaxation.
Extreme Clarity & Deep Bass
The EP02 audio engines are powered by multiple, advanced technologies. Its large 40mm acoustic drivers are coupled with one of Earth's most powerful magnets – neodymium – to produce exploding, rich vibrations. These acoustic drivers reach a stratospheric high efficiency and sensitivity ratings of 110dB! The EP02 has the ability to release and tighten all the lows and highs extremely quickly, to handle high resolution audio with ease. Other headphones are inflated with wider than 20Hz to 20kHz frequency response, but few are able to match the EP02's ability to produce full range, high definition audio with extreme clarity and deep, punchy bass.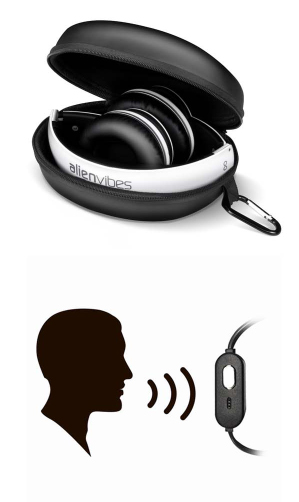 Travel Ready
The EP02 comes with all the accessories a frequency flyer would need the most: premium carrying case, complete with microfiber cleaning cloth, two detachable 3.5mm audio cables (one with microphone & remote, for smartphones and tablets), airplane stereo plug, 1/8 to 1/4-inch stereo adapter and two AAA batteries. These headphones are adaptable to any situation and with the case, you get a peace of knowing it's protected from wear and tear while you're on the go.
Microphone & Remote Control
The EP02 includes one detachable audio cable with integrated microphone remote that lets you make hands-free phone calls without ever touching your phone or music device. Experience clear conversations and convenient audio controls at the push of a button.
Large, Plush Ear Cups
Enjoy extra-long sessions of music or quiet time with the EP02 wrapped around your ears. It uses large ear cups with plush and breathable leather material for extra comfort over extended wear time. The thick cushioning also dampens external noises passively so your music shines without needing to reach excessive levels.
Features
True active noise cancellation provides impressive -18dB of noise reduction
Extreme clarity & deep bass made possible by neodymium acoustic drivers
Stratospheric high efficiency and sensitivity ratings of 110dB
Includes extensive accessories for frequent flyers
Large, thick ear cups for comfortable extended wearing
Gallery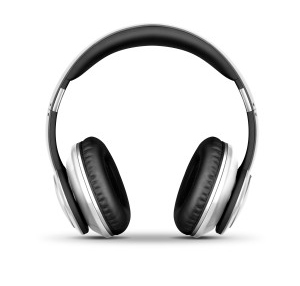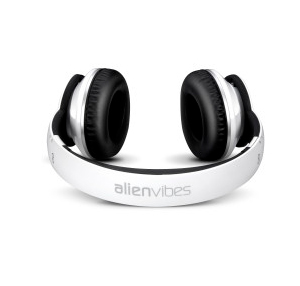 What's in the Box