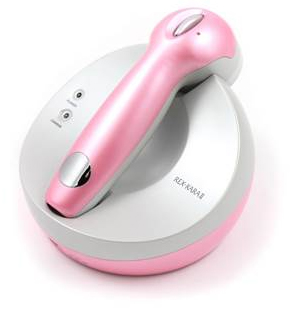 Ahrong Eltech REX-KARA II Wireless All-in-One Skin Care System
REX-KARA - The Future of Skin Care. Ionized high-tech cosmetics for daily care. The first skin care device with patented synchronous operation of ultrasound, galvanic and infrared. Inserts highly active cosmetic agents deeply into the skin. Regenerates and revitalizes the skin from the inside. For beautiful, shiny, young-looking skin. Strengthens and tightens the skin visibly. Reduces wrinkles and lines, cellulite and annoying fat pads noticeably. The latest anti-aging and beauty trend system.
Features
Ultrasonic Waves
Ultrasonic waves create low-frequency micro-massage and heat under the skin to penetrate deep into the inner layer of the skin for stimulation, release of impurities, breakdown of unwanted tissues, and acceleration of the absorption of skincare nutrients.
It is this deep penetration that promotes the rejuvenation of your skin back to its natural state. The activation of your healthy skin cells and tissues are triggered by removing skin waste and improving skin elasticity via stimulation. By tightening and firming the skin, REX KARA II helps to slow down the aging process by reversing the degradation of skin cells.
Ultrasonic Micro-Massage Therapy
Non-invasive and gentle micro-massage is safe & suitable for all skin types.
Ultrasonic wave penetrates deep into inner skin layer, clearing out unwanted impurities to reduce pore size for clean and healthy skin.
Ultrasonic wave increases blood circulation, which promotes collagen and elastin production to help with hydration and to fill out lines and wrinkles for a tighter and more youthful appearance.
Ultrasonic wave enhances absorption of nutrients into the skin to maximize results from skin care products.
Galvanic Ion Infusion
For decades, galvanic current has been applied medically to assist in the healing of bone, muscle, ligament and various tissues. Most noted in the early history of electric medical experimentation is Luigi Galvani, who in 1791 was the first person to use electric currents to stimulate muscle contraction.
Far-Infrared Ray
Enjoy the benefits of Far-Infrared heat, the latest innovation in technology in skincare beauty system available today. Infrared is a band of light that we perceive as heat. While we cannot see infrared heat, we can feel its effects. The penetrating heat revitalizes cells, enhances blood circulation, increases oxygen supply, strengthens skin tissues, improves metabolism, and reduces the appearance of crow's feet, fine lines, and wrinkles. In addition to helping heal scars, wounds, and cuts, it also smooths our skin's texture, lessens coarseness, reduces pore size, and promotes healthier complexion.
Titanium Coated Head
Skin friendly titanium massaging plate is one of the safest metals for sensitive skin. Light, strong, and corrosion resistant titanium is widely used in medical procedures because of its harmonizing factor with our body
---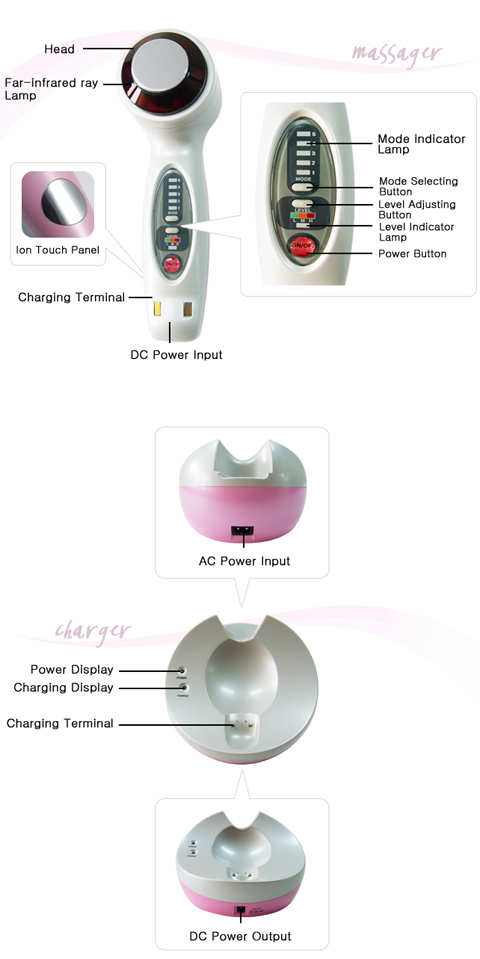 Gallery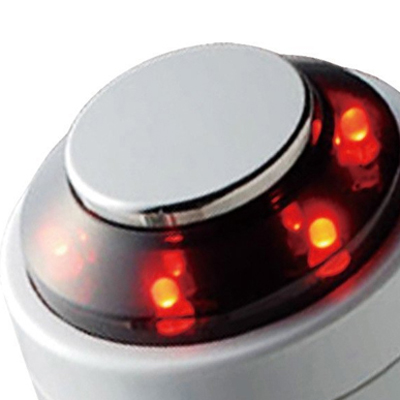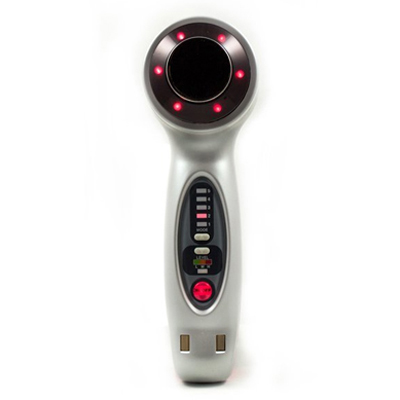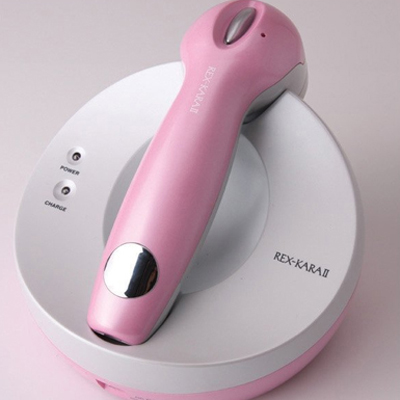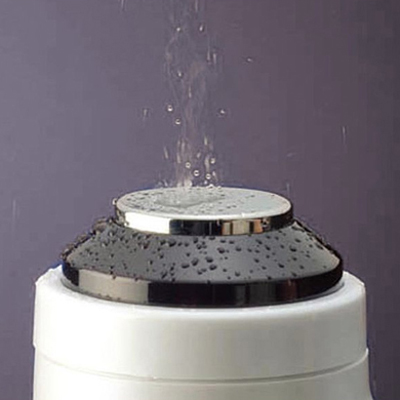 What's in the Box