Type
Seller
Interface
Price
DVD+R
DVD+RW
DVD-R
CD-R
DVD-RW
CD-RW
DVD+R DL
DVD-R DL
DVD-RAM
DVD-ROM
CD-ROM
Panel Color
Useful Links
Customer Ratings
Ship From Country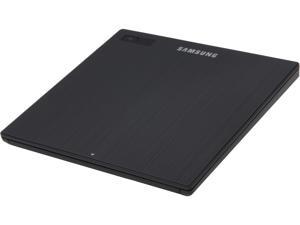 SAMSUNG USB 2.0 (3.0 Compatible) External DVD Burner Model SE-218GN/RSBD
Type: Slim DVD Burner
Panel Color: Black
Load Type: Tray
DVD-ROM Access Time: 220ms
Model #: SE-218GN/RSBD
Return Policy: View Return Policy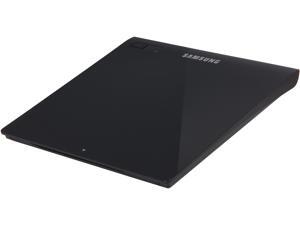 Samsung Ultra-Slim Black Optical Drives, M-Disc Support, MAC OS X compatible Model SE-208GB/RSBD
Type: Slim DVD Burner
Panel Color: Black
Load Type: Tray
DVD-ROM Access Time: 220ms
Model #: SE-208GB/RSBD
Item #: 9SIA4RE8P60012
Return Policy: View Return Policy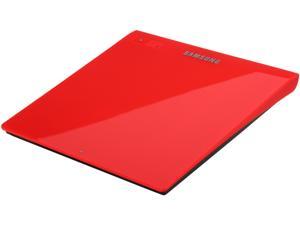 SAMSUNG Ultra-Slim Optical Drives Red, M-Disc Support, MAC OS X compatible Model SE-208GB/RSRD
Type: Slim DVD Burner
Panel Color: Red
Load Type: Tray
DVD-ROM Access Time: 220ms
Model #: SE-208GB/RSRD
Return Policy: View Return Policy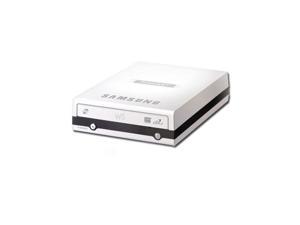 Samsung SE-S204S TRUDIRECT 20x DVD-RW External Drive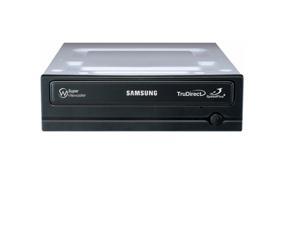 Samsung SH-S223B/BEBE 22x SATA Double-layer 5.25-Inch Internal Desktop Black DVD±RW Drive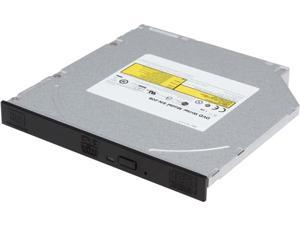 SAMSUNG SN-208FB Optical Drive Dvd Multi Recorder Dvd-rw Cd-rw((dell Duel Label).
What Customers Are Saying...
I needed to switch over to Apple computer, phone and ipad because of software changes in my buisness. I was able to purchase a Macbook Air, Iphone 5se, and Ipad Air. These items were either open box or refurbished with a A rating. Fabulous Prices, all worked and looked new. I am a faithful user of a popular on line store that deals in the same items, however I can not get these kind of deals especially at these condition and prices.
See All

12 Months Special Financing** every day on purchases of $499 or more.
Learn More
Equip computers at home or work with Samsung® external CD drives, DVD drives and Blu-ray™ writers. High-quality external drives maintain computer performance and allow fast data transfers to save time. Standard and slim height models are available to accommodate various setups. USB connectivity makes Samsung ultra-slim optical drives and other models compatible with most computer brands. DVD burner models from Samsung allow for data reading, video recording and storing files on a blank DVD. Choose from a variety of style options to fit in with your other electronics. Smart power Samsung CD and DVD drives allow the computer to operate seamlessly with minimal power loss. Both Windows® and Mac® users can benefit from the full potential of external disc drives, with models offering comprehensive OS support. 
Samsung External CD Drives Use Efficient Technology
Samsung external CD drives include the tilt-actuator compensation function, which increases accuracy and improves signal transmissions while being active. For an office workplace, CD and DVD drives let you store digital information on discs, to reduce memory usage by high-volume files. A convenient technical spec in these drives is buffer underrun, ensuring that receiving data occurs at a slower pace than the data being read. Buffer underrun technology in Samsung external CD drives also ensures that the disc writing process carries on at a sustainable rate. With this technological benefit, the computer continues processing, improving overall performance and preventing sudden surges in CPU usage. 
Samsung CD, DVD, Blu-ray Drives and Writers Come in Intuitive Designs
Look for a slim or ultra-slim Samsung external DVD writer to save space in rooms full of electronics and furniture. Some models come with an LED top button and an ejection button, offering functionality and appeal. Movie buffs can consider Blu-ray drives to enjoy high-quality videos or save data on a disc. The tray-loading design makes it easy to combine external drives with computer towers. Double-layer construction is available in select Samsung external CD drive models, providing durability throughout frequent use.
Samsung External Drives Offer Full Support for Mac Systems
Mac users can choose external drives compatible with their operating system for optimal performance when writing data. These drives offer M-DISC™ support, which ensures archival media longevity. USB 2.0 interfaces in drives are also compatible with USB 3.0 for additional use. With certain models offering up to 0.75 MB of buffering memory, it is easy to load data at a fast pace. 
Samsung Optical Drives Provide Data Stability
Since Samsung ultra-slim optical drives use a precise laser when reading data on the optical platter, there's a significant sense of information security. Browse CD and DVD burners with fast SATA interfaces to speed up data backups. It is possible to rewrite discs in DVD+R drives multiple times instead of using a new external drive. A Samsung portable Blu-ray writer is practical for frequent travelers, and includes an external enclosure design to protect components.