Supermicro returns to Newegg Studios to share the latest on their high-powered server products, including their WIO, Ultra, and Tower form-factor models. Dwight and Kyung talk to Trisha about the new performance and functionality allowed by AMD's EPYC Rome processors, the difference between enterprise server products and components intended for home use, and what consumers should expect from Supermicro in 2020.
Shop Supermicro: AMD EPYC Rome Servers
Shop Server Components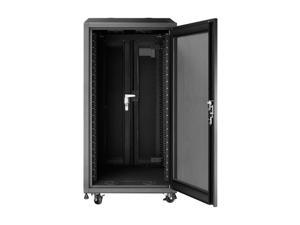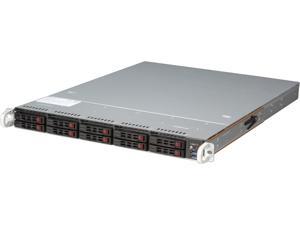 Server Components Featured Items
See All
Experience seamless networking by advancing your server components to match data processing loads. Server barebones allow installation of memory and expandability cards to accommodate for data storage needs. Tower servers and motherboards with multiple CPU sockets provide reliable processing power to execute demanding needs. Enclose the components in a rack and case corresponding to their rackmount size to protect them against theft and accidental damage.
Server Components Meet Industrial Needs
Barebones systems with a server motherboard allow you to install storage components to meet your organization's demands. AMD and Intel® barebones are only compatible with the AMD and Intel processors correspondingly. Dual socket motherboards provide support for significant processing loads. AMD EPYC™ and Intel scalable motherboards add commercial capabilities, such as higher cache memory, RAM, core count and PCIe lanes to the parent processor to support heavy data requests. System on a Chip (SoC) motherboards integrate memory and graphics interfaces to deliver compact server components that consume less power without compromising performance. The height of server hardware components determines a fitting server chassis. With each unit (U) measuring 1.75in, 2U server barebones will fit in a 3.5in (2U) server chassis.
Choose Server Components That Fit Your Workspace for Efficiency
Tower systems have less component density to facilitate faster cooling. Rack servers are small in size and are stackable, making them a go-to option for offices with limited space. Blade servers are hot-swappable, which makes it convenient for personnel to identify and replace a faulty server without affecting networking operations. Micro and super microsystems have an ultra-slim design that is easily portable, allowing users to stay productive on the go.
Server Protection Keeps the System Running Smoothly
Server racks protect against dust and accidents. Open frame racks and rack shelves enhance heat dissipation. Wall mount server cabinets provide easy cable management by placing cables behind a cabinet wall. Rack enclosures offer a lockable system for server security and regulatory compliance. Offices with poor ventilation can utilize server room air conditioners to enhance the cooling of server components.
Enjoy Safe Storage, Data Recovery and Expandability With RAID
Redundant Array of Independent Disks (RAID) enables data storage on multiple hard drives for better fault-tolerance. Raid 0 server components place data across various hard drives to provide reliable read and write speeds. Raid 1 writes similar data in at least two drives to improve reliable fault tolerance. RAID level 0+1 and RAID 1+0 combine mirroring and stripping to provide better throughput and enhance the recovery of data. 
Stay Powered With Reliable Connectivity 
Servers with a redundant power supply use two power supplies, and each one retains the capacity to run the server if the other goes off, helping avoid a shutdown. A 1U power supply will typically have a single power supply input, and is compact enough to fit in 1U racks. PS3 and PS2 options produce a power output of 400W to 1,000W to power rack mount server and desktop systems, respectively.