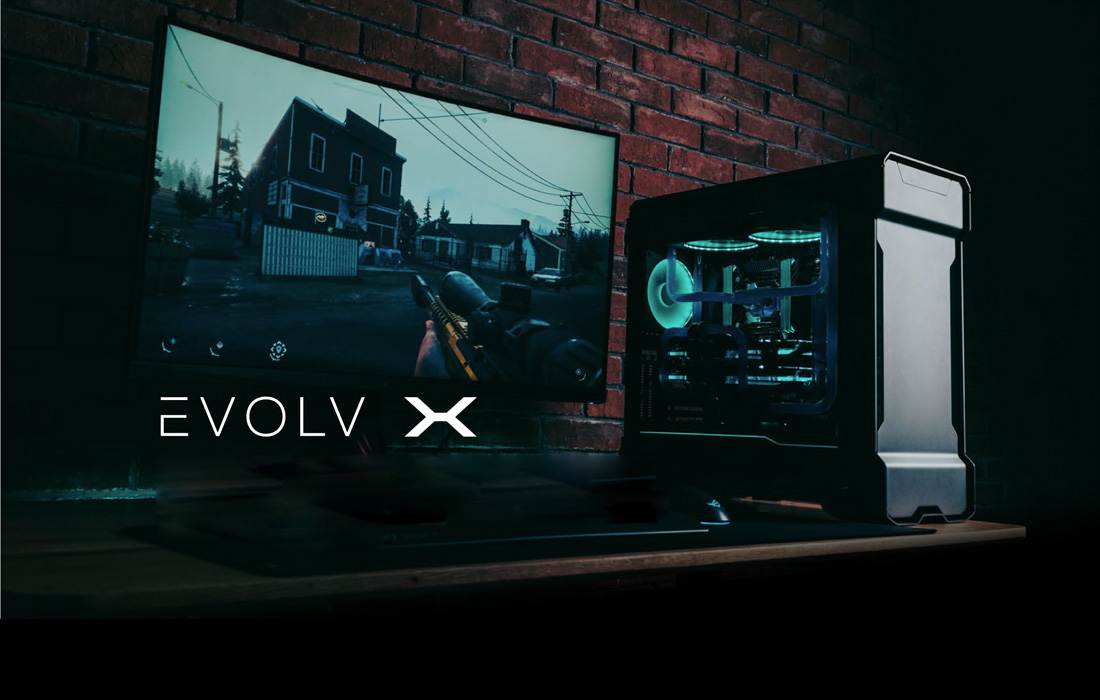 The Evolv X is designed to utilize space efficiently, providing you with the ultimate flexibility to customize your desired configuration. Whether it's a high-end water-cooling showcase, professional data storage system or even a dual-system PC, the Evolv X makes it possible while maintaining a mid-tower form factor.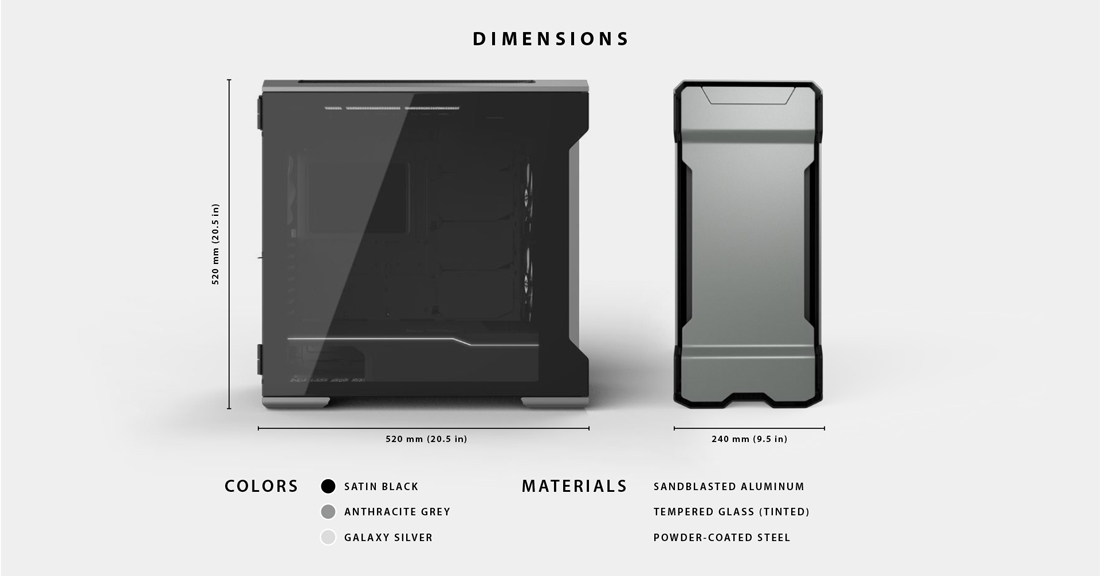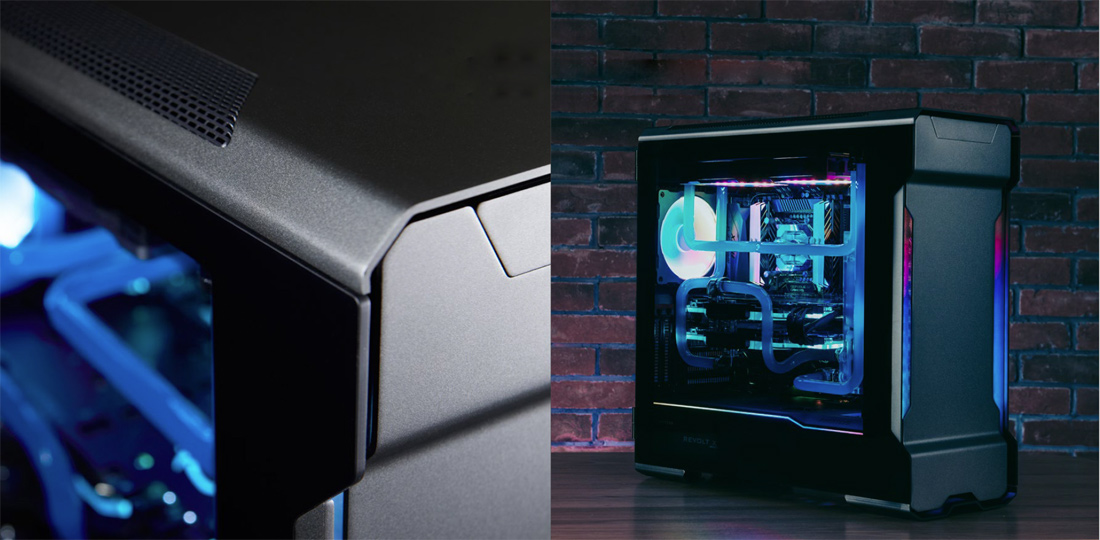 PREMIUM
Assembled with premium materials, the Evolv X is the perfect place to display your beautiful work.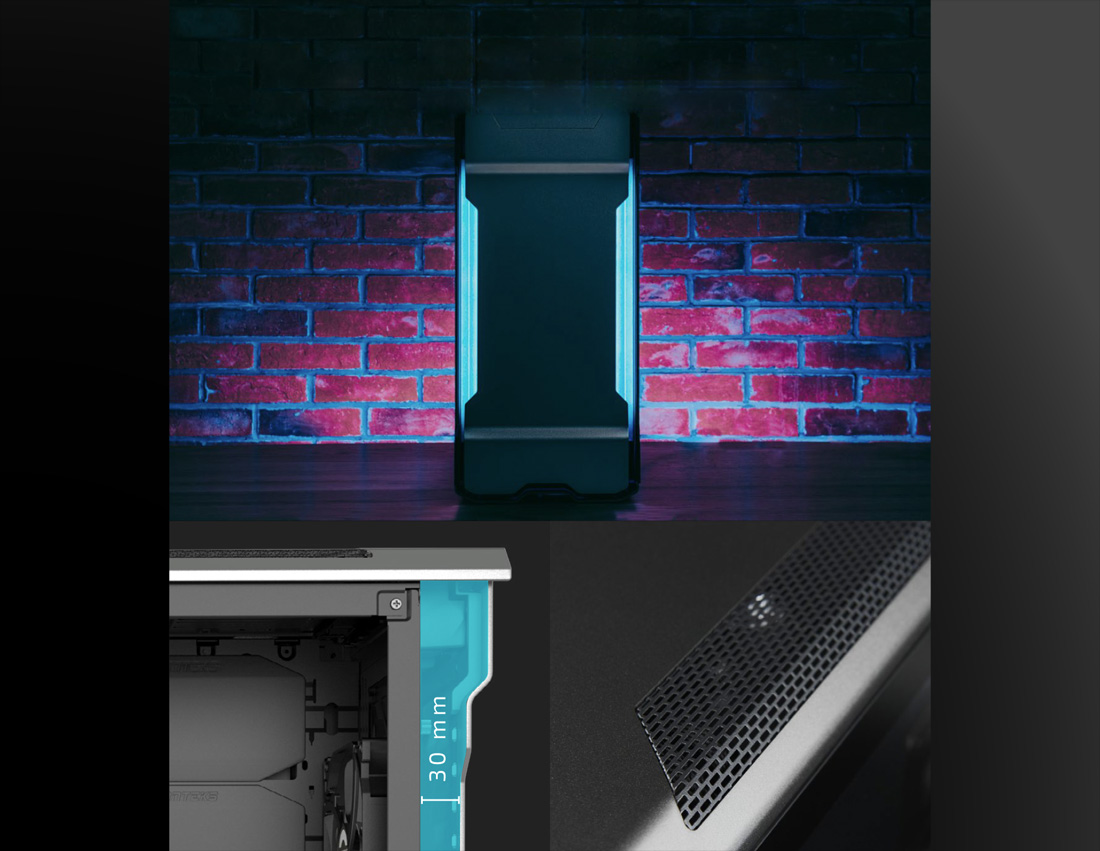 ENHANCED COOLING
The new Evolv X has been refined with strongly enhanced airflow while maintaining its distinctive character. This includes effective spacing and mesh elements to ensure an impecable balance between airflow and clean aesthetics.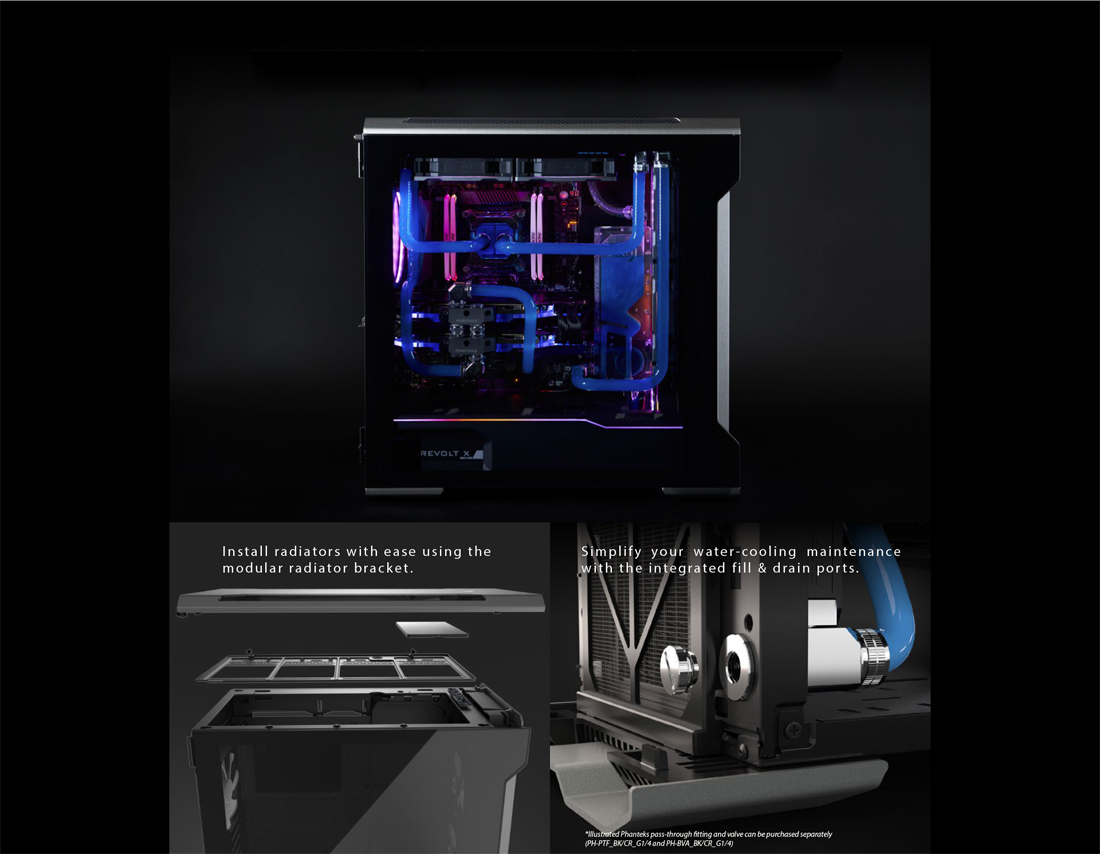 DESIGNED FOR WATER-COOLING
Supports high-end water-cooling for both 120 mm and 140 mm form factors.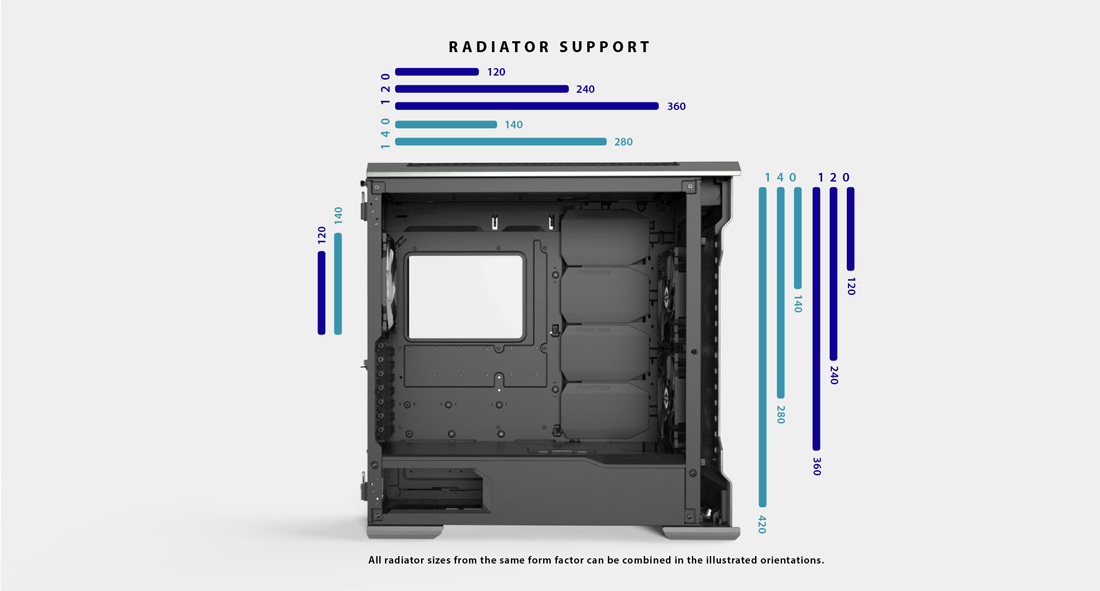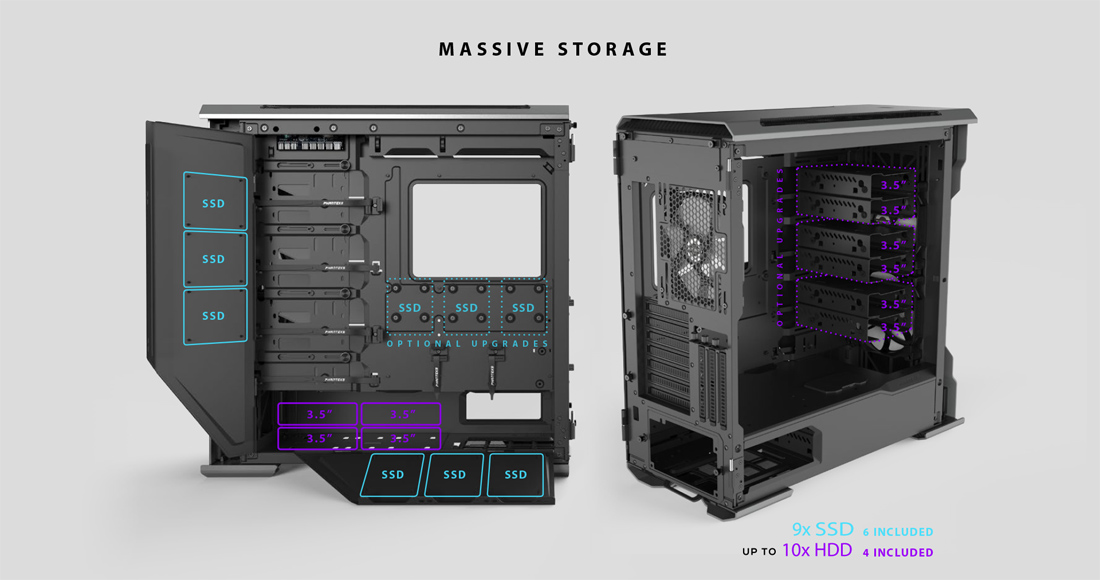 SIMPLY CLEAN
cable management simplified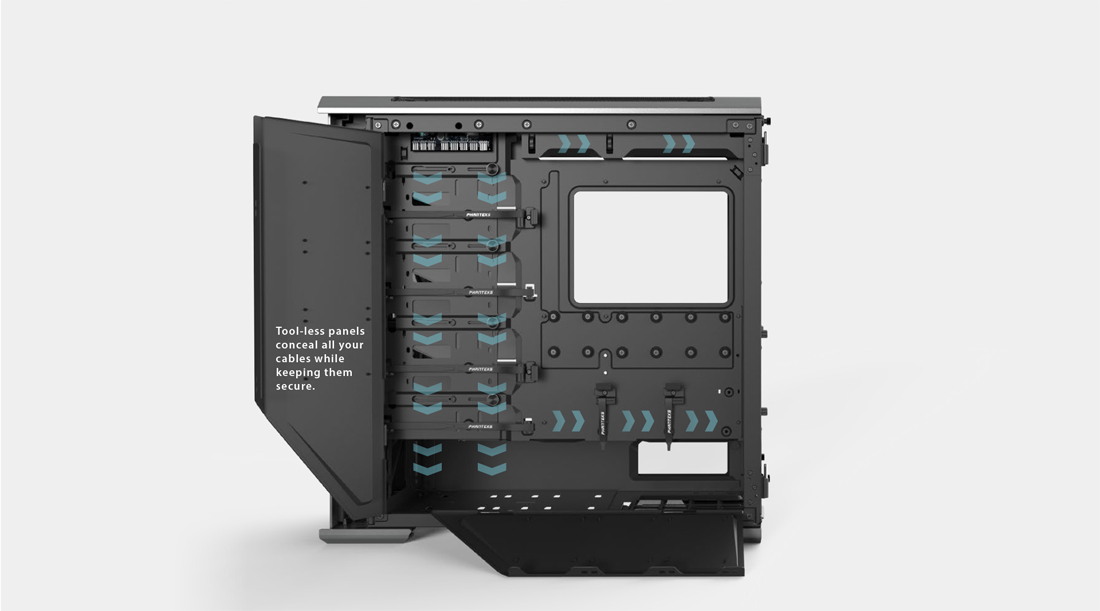 DUAL-LANE CABLE TIES WITH A NEW QUICK RELEASE AND FASTENING SYSTEM KEEP YOUR CABLES ORGANISED AND ACCESSIBLE AT ALL TIMES.
DIGITAL RGB
The Evolv X comes with integrated Digital RGB illumination with tastefully designed color profiles that leaves an impression.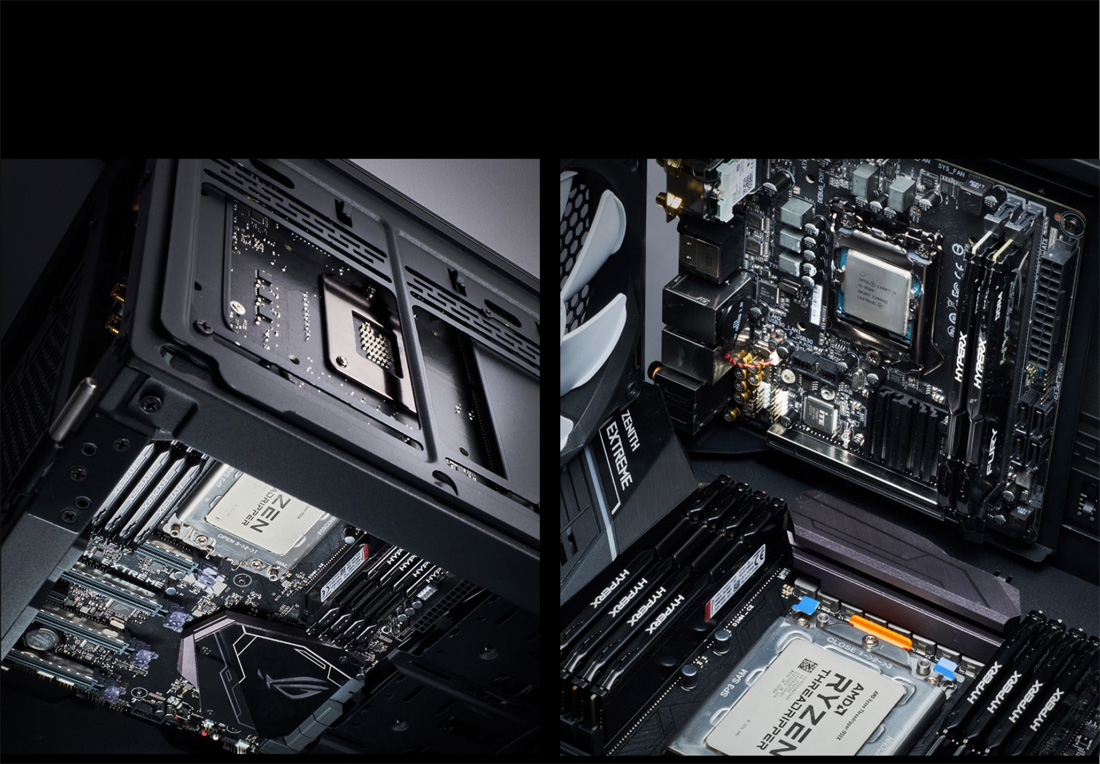 DUAL SYSTEM UPGRADE
The Evolv X supports dual-system computing when combined with the Phanteks Revolt X ( dual-system) power supply. It can *support an ITX motherboard installation in the top, allowing for a second system to run simultaneously with your main system. Perfect for a professional streaming setup or home server.
*For this setup it's required to install a Phanteks Revolt X power supply (PH-P1000PS / PH-P1200PS) and the Phanteks ITX Upgrade Kit ( PH-ITXKT_R01).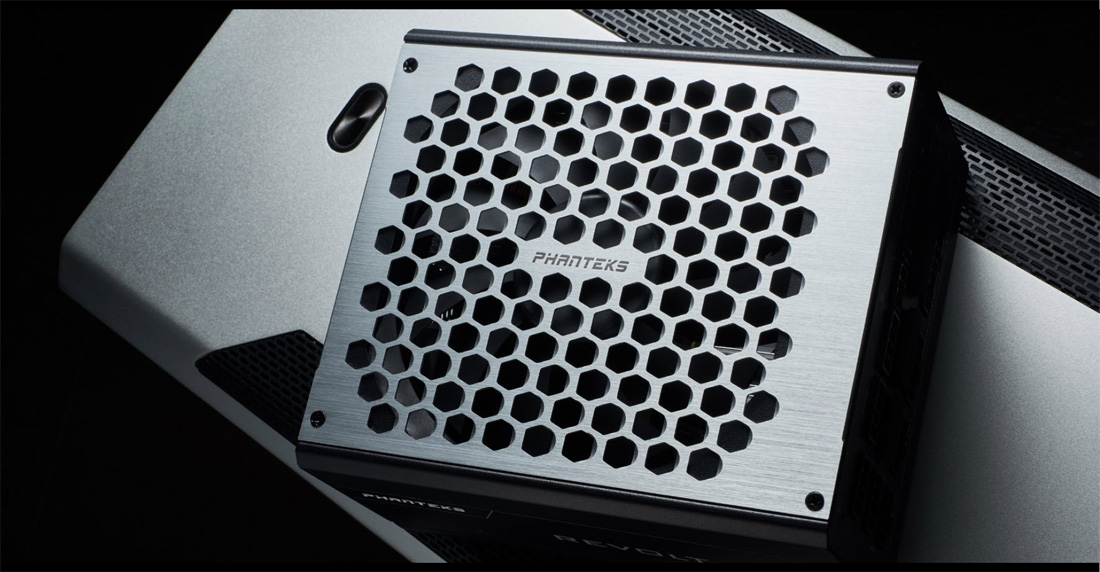 OPTIONAL UPGRADES
Upgrade your Evolv X with the following complementary products.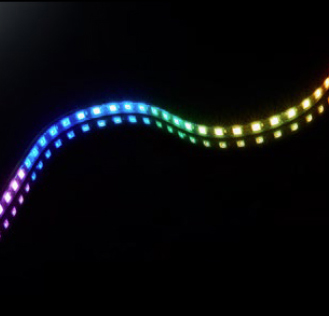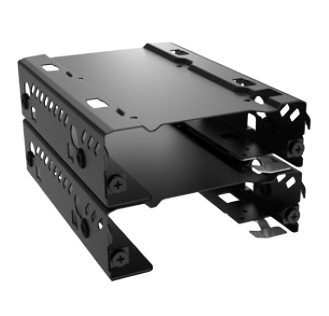 3.5" Stackable HDD Brackets Duo Pack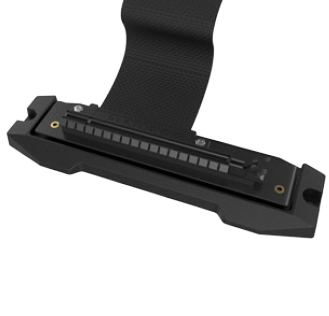 220 / 600 mm PCI-E x16 Riser Cable 90°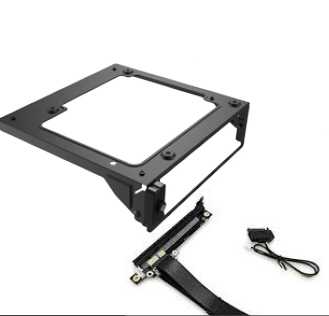 ITX Upgrade Kit includes a Riser cable for Capture Cards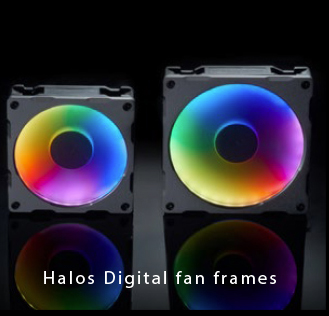 More Digital RGB lighting
PH-DRGBLED_CMBO
PH-FF120DRGBP / PH-FF140DRGBP /
PH-FF120DRGBA / PH-FF140DRGBA
More storage
PH-HDDKT_03
PH-SDBKT_01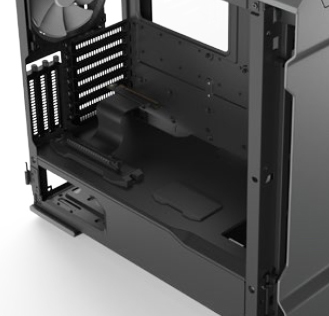 Vertical GPU
PH-CBRS-SL22
PH-CBRS-PR22
PH-CBRS-PR60 (for 2nd system)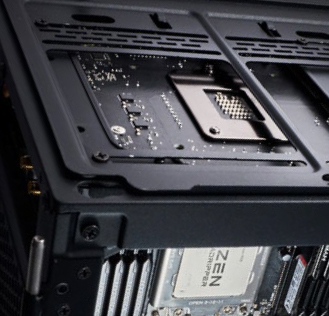 Dual_system
PH-ITXKT_R01
PH-P1000PS / PH-P1200PS
Case Specifications
Dimension
240 mm x 520 mm x 520 mm (W x H x D)
9.5 in x 20.5 in x 20.5 in
Form Factor
Mid Tower
Material(s)
Anodized alumiunum panels
Powder coated steel chassis
Tempered glass side panels
MB Support
E-ATX, ATX, Micro-Atx, Mini ITX
Front I/O
1x USB 3.1 GEN 2 Type-C, 2x USB 3.0, Power button, Microphone, Headphone, D-RGB Mode button, D-RGB Color button.
Side Window
Yes, Tempered glass (tinted) both sides
PCI Slots & Drive Bays
PCI slots
7x
Internal 3.5"
10x (4 included)
Internal 2.5"
9x (6 included)
FAN
120mm
140mm
Front
3x
3x (2 installed)
Top
3x
2x
Rear
1x
1x (1 installed)
RADIATOR
120mm
140mm
Front
Up to 360
Up to 420
Top
Up to 360
Up to 280
Rear
120
140
Included Accessories
Premium 140 mm fan
3x
Universal Fan Hub
1x
3.5" Stackable HDD bracket
4x
Vertical GPU mount
1x
GPU Anti-Sag bracket
1x
Airflow cover
1x
Toolbox
1x
CLEARANCE
CPU Cooler
190 mm (7.4 in)
Grphics card length
435mm (17.2in)
Front Radiator + Fan (thickness)
95 mm (3.7 in)
*Top Radiator + Fan (thickness)
65 mm (2.5 in)

*There is no limit in radiator thickness for 120 mm form factor if motherboard and its components (e.g. memory) are 50 mm or lower.

Packaging Information
Model
PH-ES518XTG
Net Weigth
15 KG
Gross Weigth
17 KG
Package Dimension
330 mm x 605 mm x 605 mm (W x H x D)
12.9 in x 23.8 in x 23.8 in
Warranty
Length
5 Years Limited