ASRock X399M Taichi Motherboard
Based on AMD X399 chipset, this motherboard works seamlessly with AMD TR4 Socket Ryzen Threadripper series processors, starting from 8 cores (16 threads) all the way up to 32 cores (64 threads). Engineered as the solid foundation for your high-end desktop (HEDT), the X399M Taichi supports quad-channel DDR4 memory and AMD Quad CrossFireX & NVIDIA Quad SLI, and has three M.2 (PCIe gen3 x4) ports, a U.2 connector, and two USB 3.1 gen2 ports (10Gbps). Top-selected materials and meticulous craftsmanship ensure unbeatable quality and durability. Its I/O armor and MOSFET heatsink look aggressive yet protect the motherboard. The ASRock X399M Taichi also comes with a gear-shaped chipset heatsink backlit by RGB LED and has an RGB LED header, so you can build a powerhouse that's both performance- and aesthetics-dominating.
Supports AMD TR4 Socket Ryzen Threadripper Series CPUs
IR Digital PWM, 11 Power Phase & Dr. MOS
Supports DDR4 3600+(OC)
3 PCIe 3.0 x16
NVIDIA Quad SLI, AMD Quad CrossFireX
7.1 CH HD Audio (Realtek ALC1220 Audio Codec), Supports DTS Connect
8 SATA3, 2 Ultra M.2 (PCIe Gen3 x4), 1 Ultra M.2 (PCIe Gen3 x4 & SATA3)
2 USB 3.1 Gen2 (1 Type-A + 1 Type-C), 12 USB 3.1 Gen1 (4 Front, 8 Rear)
1 U.2 Connector
Intel 802.11ac WiFi, Dual Intel Gigabit LAN
ASRock RGB LED
BIOS Flashback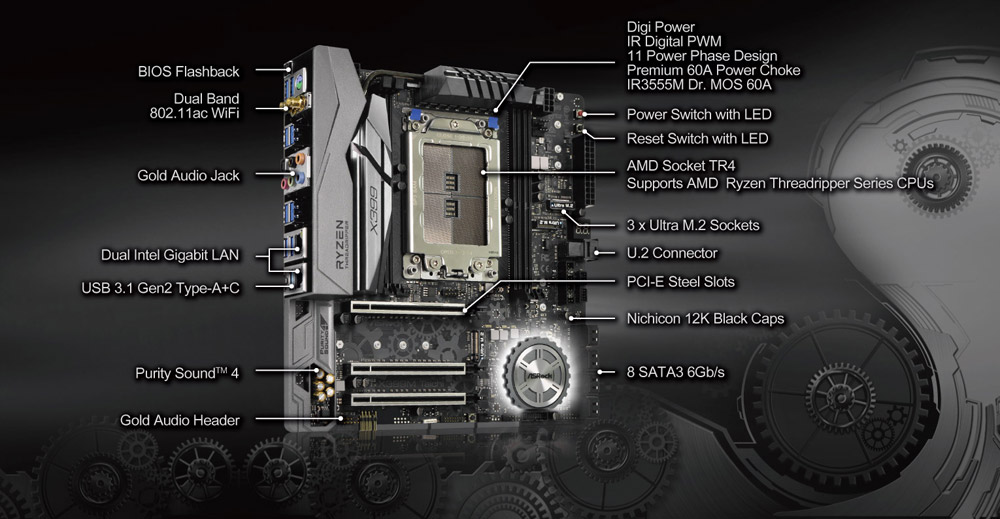 11 Power Phase Design
Designed with an 11-Power-Phase Design, this motherboard features sturdy components and completely smooth power delivery to the CPU. Plus, it offers unmatched overclocking capabilities and enhanced performance with the lowest temperature for advanced gamers as well.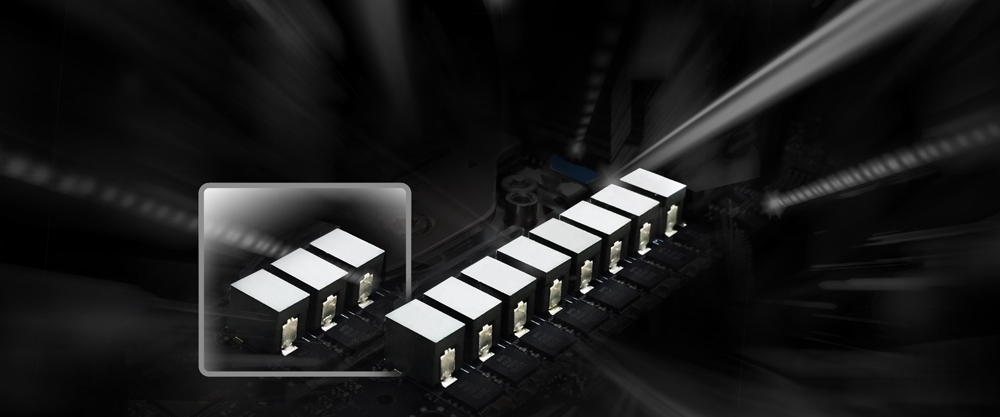 IR Digital PWM
The onboard IR Digital PWM controller delivers the most precise and stable power so that users may achieve optimal performance.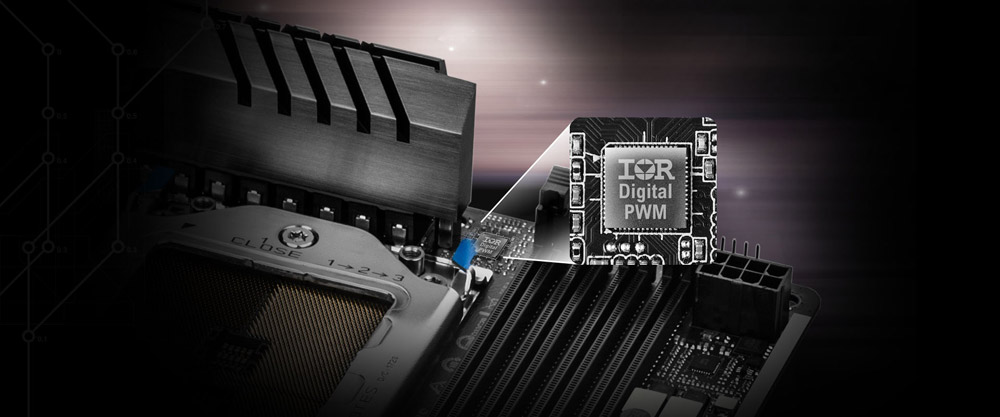 8-Layer PCB / Better DDR4 Performance
The 8 Layer PCB comes with 4 sets of 2 ounce copper inner layers, providing stable signal traces and power shapes and delivering lower temperature and higher energy efficiency for overclocking! Thus, it's able to support the latest DDR4 memory modules with most extreme memory performance!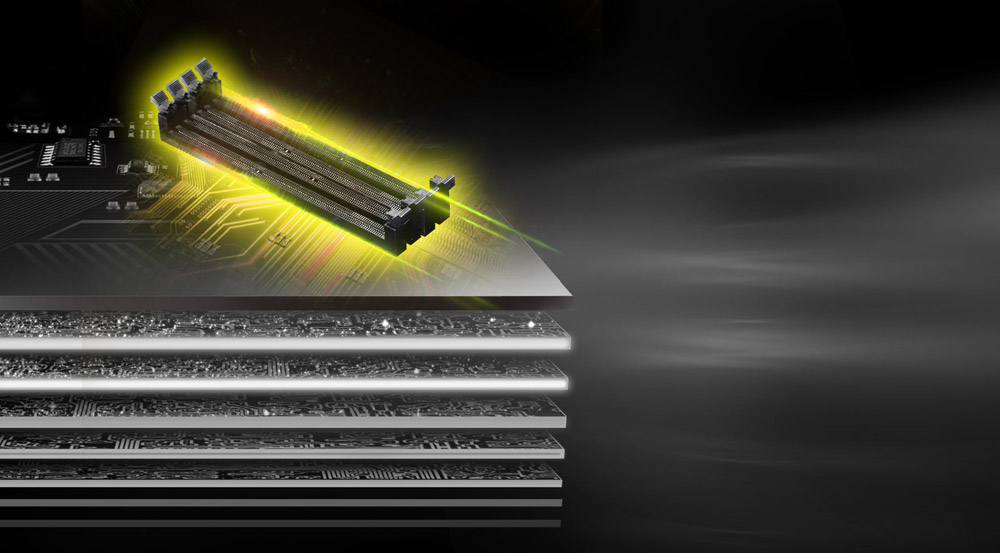 Dr. MOS
Dr. MOS is optimized for monitoring current and temperature of each phase, thus delivering smoother and neater power to the CPU with enhanced performance and OC capability.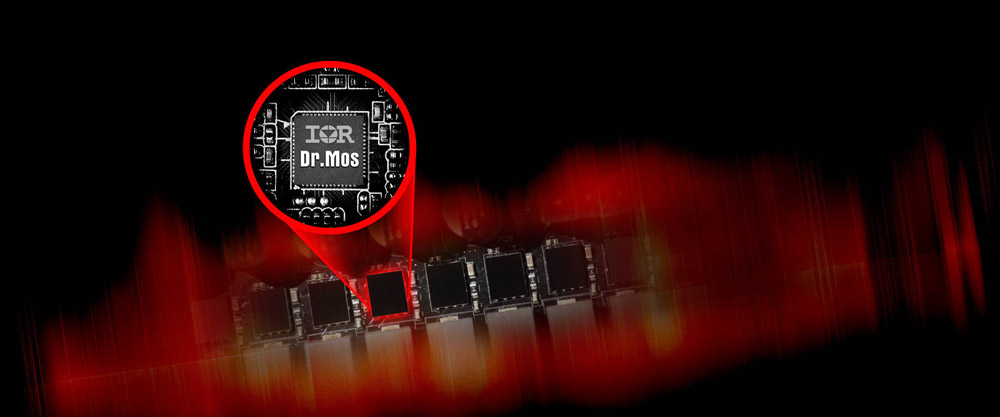 Separated CPU Power Connector Design
Unlike traditional dual CPU power connectors which are located closely together at the same side, ASRock separates them to either side of the motherboard in order to create wider trace for CPU VRM. This design brings better power delivery efficiency and lower temperature, thus improving system stability and increasing overclocking potential.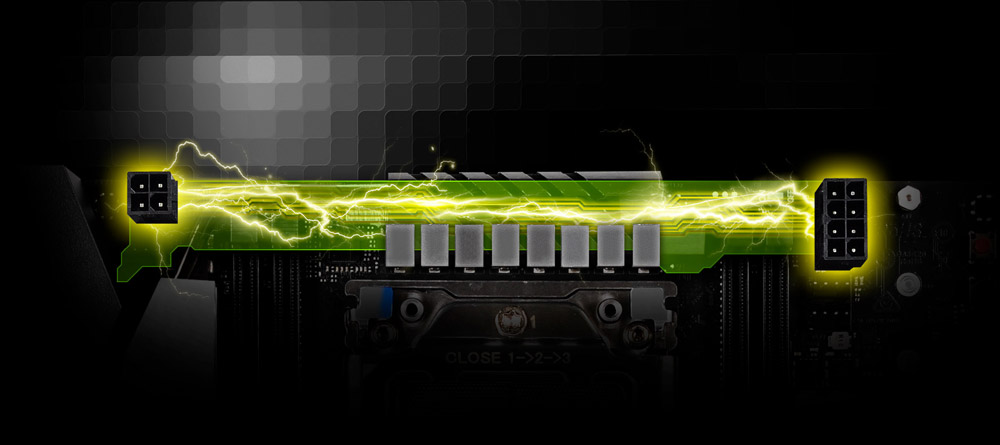 Dual Intel LAN
Users are able to connect two LAN cables to this motherboard's rear I/O. Dual LAN with Teaming function enabled on this motherboard allows two single connections to act as one single connection for twice the transmission bandwidth, making data transmission more effective.
* Teaming is supported on Windows 10 RS2 and above.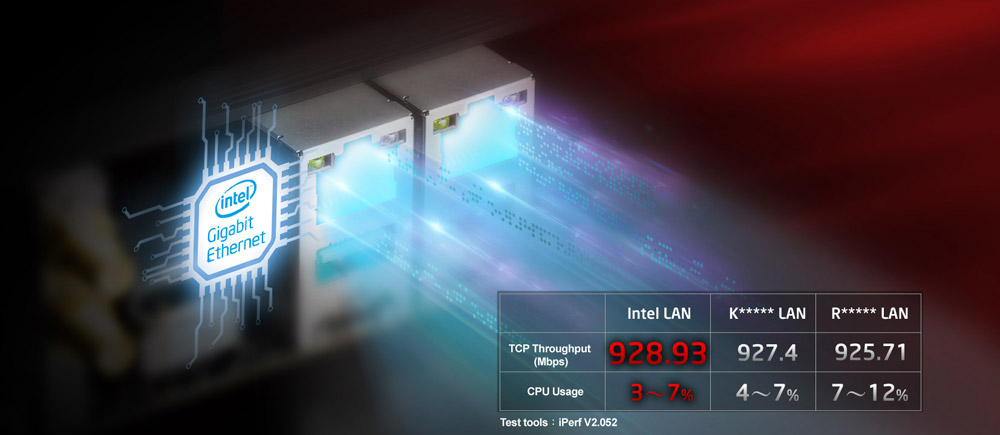 Dual Band 802.11ac WiFi
No one has time for weak WiFi signals and sluggish internet! That's why this motherboard comes with an 802.11ac WiFi (2.4G / 5G WiFi) module which supports wireless networks and Bluetooth v4.2.
Triple Ultra M.2
Triple of the world's fastest PCIe Gen3 x4 Ultra M.2 slots deliver up to 32Gb/s transfer speed. One of the three ports also supports SATA3 6Gb/s M.2 modules.
*Performance result may vary with a different configuration.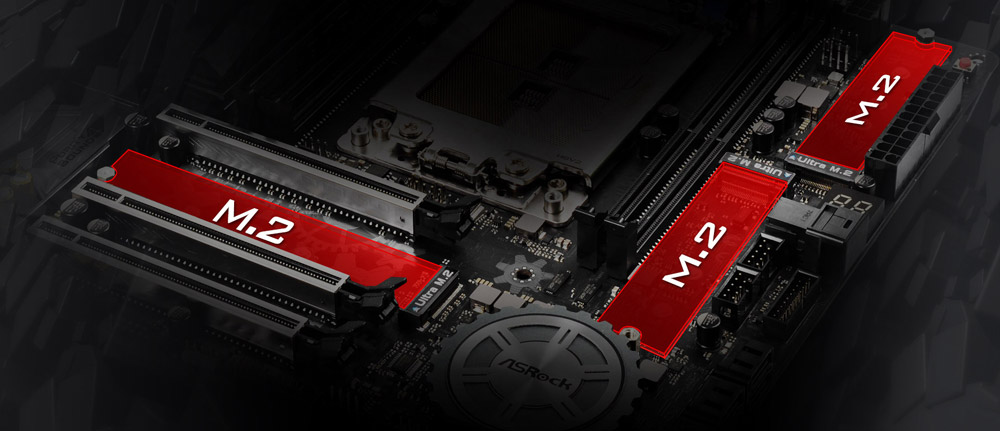 Supports Type 22110 M.2
Ready for higher capacity and even faster Type 22110 M.2 NVMe SSD to fulfill the need of performance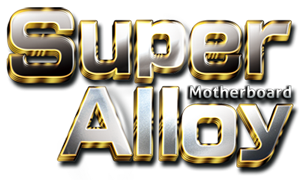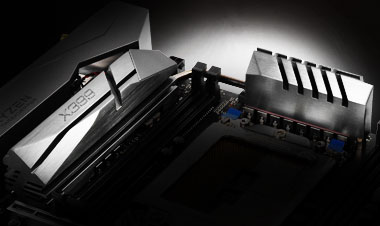 XXL Aluminum Alloy Heatsink
Extra large aluminum alloy heat sinks effectively take away heat from the MOSFET and chipset so that your whole system may perform more stable.
Premium 60A Power Choke
Compared to traditional chokes, ASRock's premium 60A power chokes effectively make the saturation current up to three times better, thus providing enhanced and improved Vcore voltage to the motherboard.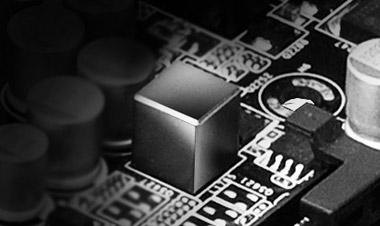 Premium Memory Alloy Choke
Specifically designed for memory power delivery, these new alloy chokes feature a highly magnetic and heat resistant design, thus delivering more stable and reliable power to the motherboard and memory modules.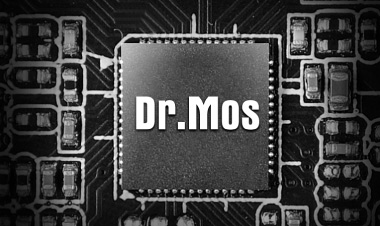 Dr. MOS
Dr. MOS design features the latest SPS (Smart Power Stage) technology. It's optimized for monitoring current and temperature of each phase, thus delivering smoother and neater power to the CPU with enhanced performance and OC capability.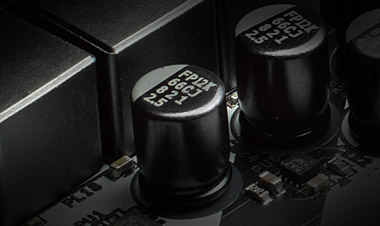 Nichicon 12K Black Caps
Supreme 12K black capacitors offer lifespans of at least 12,000 hours. Compared to other counterparts on high-end motherboards that merely have lifespans of around 10,000 hours, ASRock applied Nichicon 12K Black Caps that offer 20% longer lifespans and provide more stability and reliability.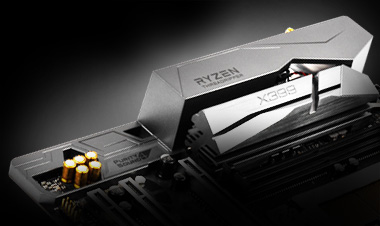 I/O Armor
With a newly designed protective cover for all of the crucial parts near the motherboard's rear I/O, they won't easily be damaged by static electricity.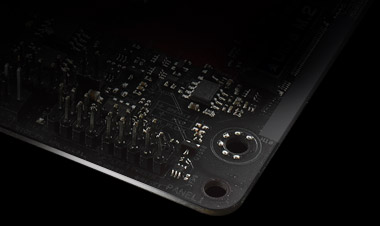 Matte Black PCB
A new mysterious matte black and copper color scheme matches the prestigious components on ASRock's high-end motherboards.
High Density Glass Fabric PCB
High Density Glass Fabric PCB design reduces the gaps between the PCB layers to protect the motherboard against electrical shorts caused by humidity.
BIOS Flashback
Get the most convenient BIOS flashing with just a simple click. Users can easily achieve the latest BIOS support with a USB and power supply. No CPU, RAM or other components are required.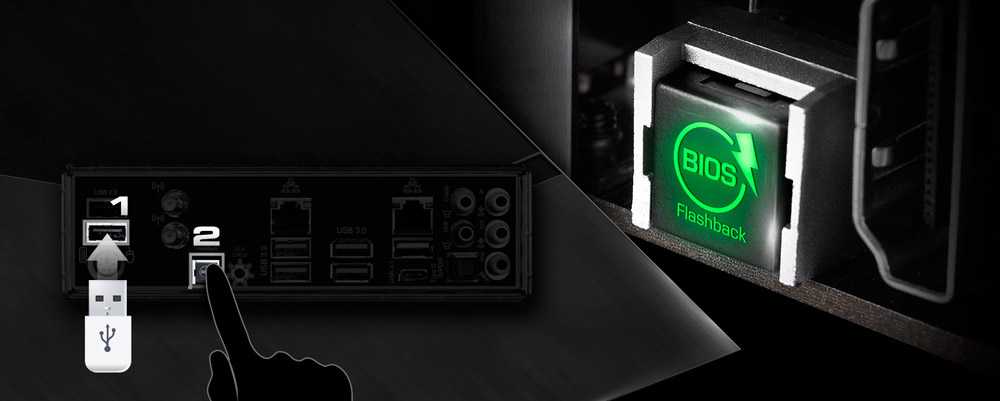 U.2 Connector
U.2 is for connecting some of the world's fastest U.2 PCIe Gen3 x4 SSDs.

PCI-E Steel Slots
The advanced PCI-E Steel Slots is packed with solid cover that prevents any signal interference with graphics cards. It also ensures the heavy graphics cards will be well-installed in the PCI-E slots safely.
Purity Sound 4
It's time to enjoy the most purified audio performance with ultra high definition. Purity Sound is a combination of several hardware and software audio solutions. 7.1 CH HD audio with the latest Realtek ALC1220 audio codec, individual PCB layers for R/L audio channel, 120dB SNR DAC and other technologies deliver the crispest sound effects.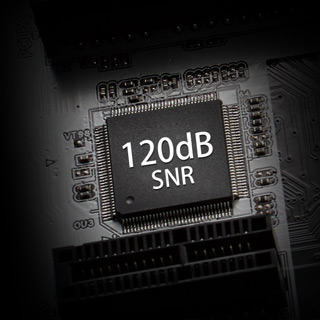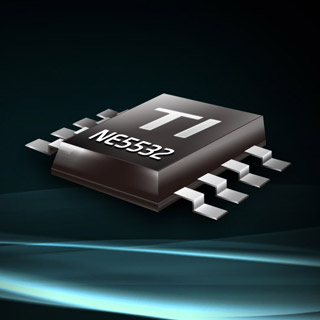 TI NE5532 Premium Headset Amplifier
Individual PCB Layers for R/L Audio Channel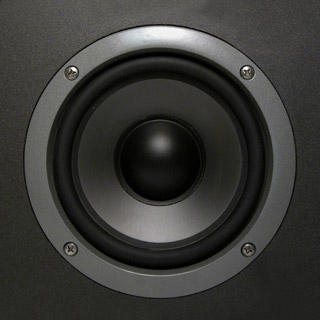 Impedance Sensing on Rear Out Port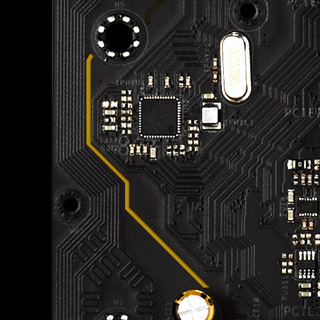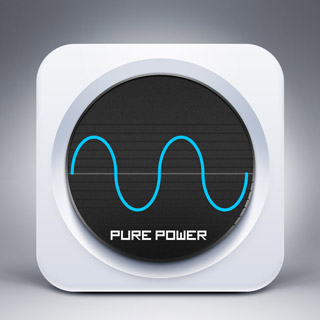 Nichicon Fine Gold Series Audio Caps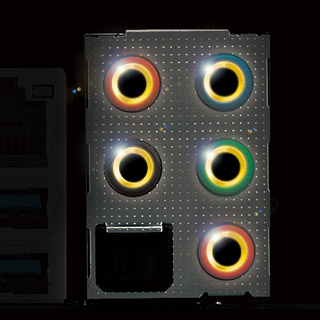 Dual USB 3.1 Gen2 (Type-A + Type-C)
This motherboard has a pair of onboard Type-A and Type-C USB 3.1 Gen2 ports built on the rear i/o for supporting next generation USB 3.1 Gen2 devices and to deliver up to 10 Gbps data transfer rates.

USB 3.1 Gen2 doubles the data transfer rate
USB 3.1 Gen2 Type-C doubles the charging speed!

RGB LED
Build your own colorful lighting system! RGB LED and header allow users to connect LED strip and create their unique PC style easily. The ASRock RGB LED utility can be downloaded directly or from an all-in-one utility ASRock Live Update & APP Shop!
A-Tuning
A-Tuning is ASRock's multi-purpose software suite with a new interface, more new features and improved utilities.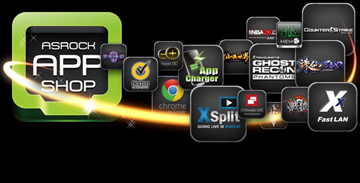 Live Update & APP Shop
ASRock Live Update & APP Shop is designed for your convenience. Various apps and support software are provided for users to download. You can also easily optimize your system and keep your motherboard up to date with ASRock Live Update & APP Shop.