Built with a full steel frame that allows it to be both durable and sturdy, the COUGAR® Armor gaming chair lends itself well to prolonged gaming sessions. Extensive adjustability makes it an ideal choice for the gamer in search of comfort. 
While the steel frame gives you a sturdy feel as you enjoy your gaming sessions, this Cougar gaming chair takes comfort even further with its breathable PVC leather. The head and lumbar pillow provide you with the support needed to immerse yourself in a gaming session. 
When you feel like a change in sitting position would help you get better scores or enjoy the game more, this PVC leather gaming chair offers a range of adjustability options. Enhance your focus with the 90-degree position or take advantage of 180-degree reclining to pair your gaming with relaxation. With all the positions in-between, you can find one that is precisely suited to your gaming style. Adjustability extends to your arm positioning as well. 
the gas lift cylinder used by this cougar gaming offers the quality needed to ensure reliability and durability. Pairing that with the support for up to 264.55 Ibs (120 kg) offered by the Cougar Armor gaming chair means it's sufficiently prepared for the violent movements that can accompany an intense and competitive gaming session.
Unparalleled Comfort
COUGAR Armor brings you the comfort you need to fully enjoy long gaming sessions. Fully adjustable and made of top quality materials, this gaming chair features as well the unique COUGAR design that has become a sign of the passion for gaming.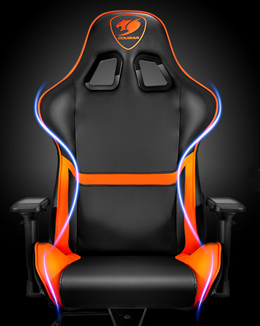 Body-embracing High Back Design
Endowed with ergonomic design created especially for gamers, COUGAR Armor has been created to comfortably support your body. Its high back structure will properly support your lower back, minimizing tension on your back.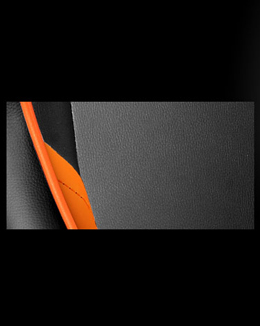 Breathable PVC Leather
COUGAR has not skimped on quality materials when it comes to Armor's surface. The breathable PVC leather is pleasant to the touch and will stay fresh while you keep gaming.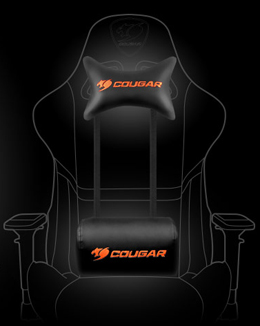 Head and Lumbar Pillow
To provide additional support and comfort, Armor includes two comfortable pillows for your head and lumbar region. Focus on the game!
Adjustable Design
Armor will adapt itself to your needs in every moment through five adjustment options.
Piston Lift Height Adjustment
Easily adjust Armor's height with the high quality piston lift.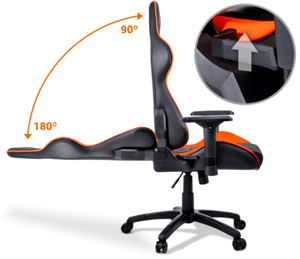 Continuous Reclining
With Armor you are not restricted to fixed steps when reclining your chair. Instead of being limited to a few options, you can find the exact point that maximizes your comfort and stay there.
180º Reclining
Armor allows you to recline up to 180º. Stay straight while working and lie down for resting when you're over.
Adjustable Tilting Resistance
Armor's tilting function allows you, by turning a knob located under the chair, to adjust its behavior, controlling the level of resistance when you tilt it.
3D Adjustable Arm Rest
Ready to suit your needs, Armor's arm rests allow you to adjust them in four different ways, three dimensions and eight directions:
Backwards / Forwards Adjustment - Comfortable resting of elbow, forearm and arm.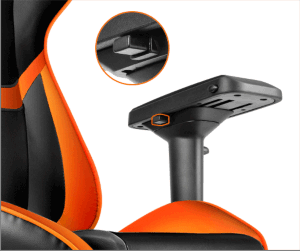 Left / Right Turning - Ideal for keeping the arm rests available, no matter which position you adopt.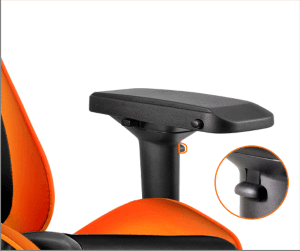 Height Adjustment - Moving the arm rest up or down will help you to find the most suitable position to enjoy games.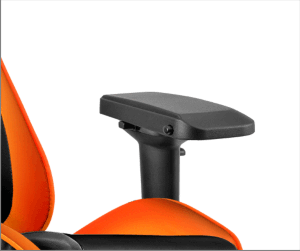 Left / Right Adjustment - Suitable for all body sizes and positions.
Quality and Safety
Armor is as solid as its name implies, and it has been created with the best components to guarantee not only that it will last for long, but also that you will be able to make use of all its amazing features safely.
Full Steel Frame
Armor's bones are made up of steel, not only guaranteeing long term durability, but also providing a strong support for your body.
Embroidered Logo
Throne bears the mark of true gamers: While others print logos on the chair, COUGAR has embroidered what has become a symbol of passion for gaming so that it won't wear out for many years.

Iron Shell Cylinder
The trunk on which Armor stays, the iron shell cylinder surrounding the piston lift further enhances the chair's durability.

Dimensions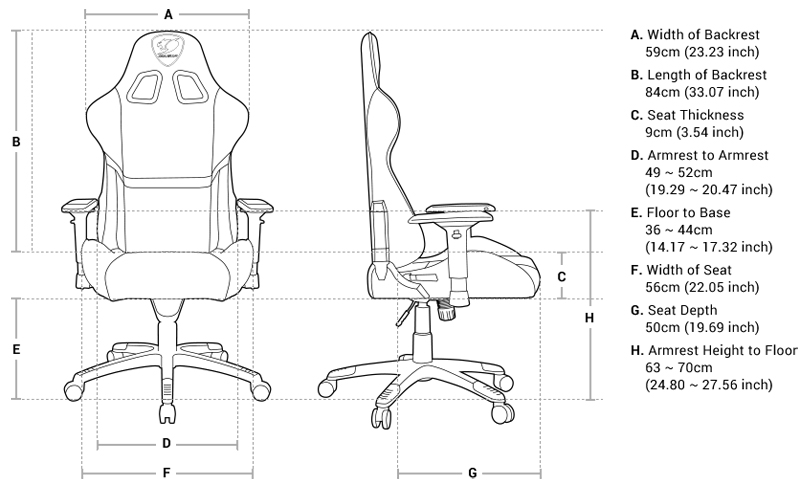 Reviews and Awards
Benchmark Reviews.com
"For the past week I've sat in the COUGAR Armor gaming chair for nearly eight hours each day, and not once have I got out of the chair sore or aching..."
TotoRacing92
"Cougar ha presentato la sua poltrona da Gaming. Il prezzo è quello delle entry-level, ma le caratteristiche sono di fascia superiore!..."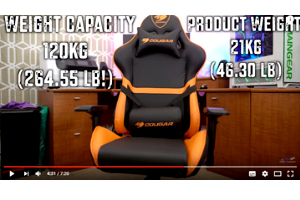 Tech of Tomorrow
"This is made to be the ultimate gamers's chair. The chair is actually really really comfortable...."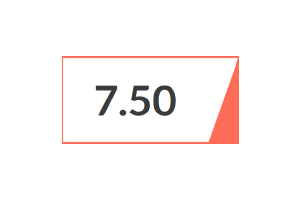 Gamecrate
"A solid steel frame, reinforced base, and higher quality materials make this model a standout in its price range..."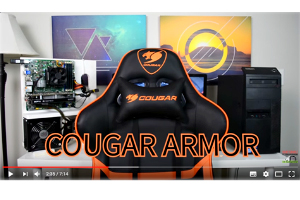 ScatterVolt Tech
"There's comfortable as hell and look pretty stylish for what you're paying for the chair. Gaming chairs really feel like beds but on a chair..."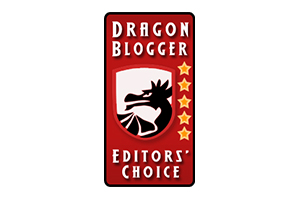 Dragon Blogger
"The Cougar Armor is so very comfortable, the most comfortable chair I have ever sat in..."