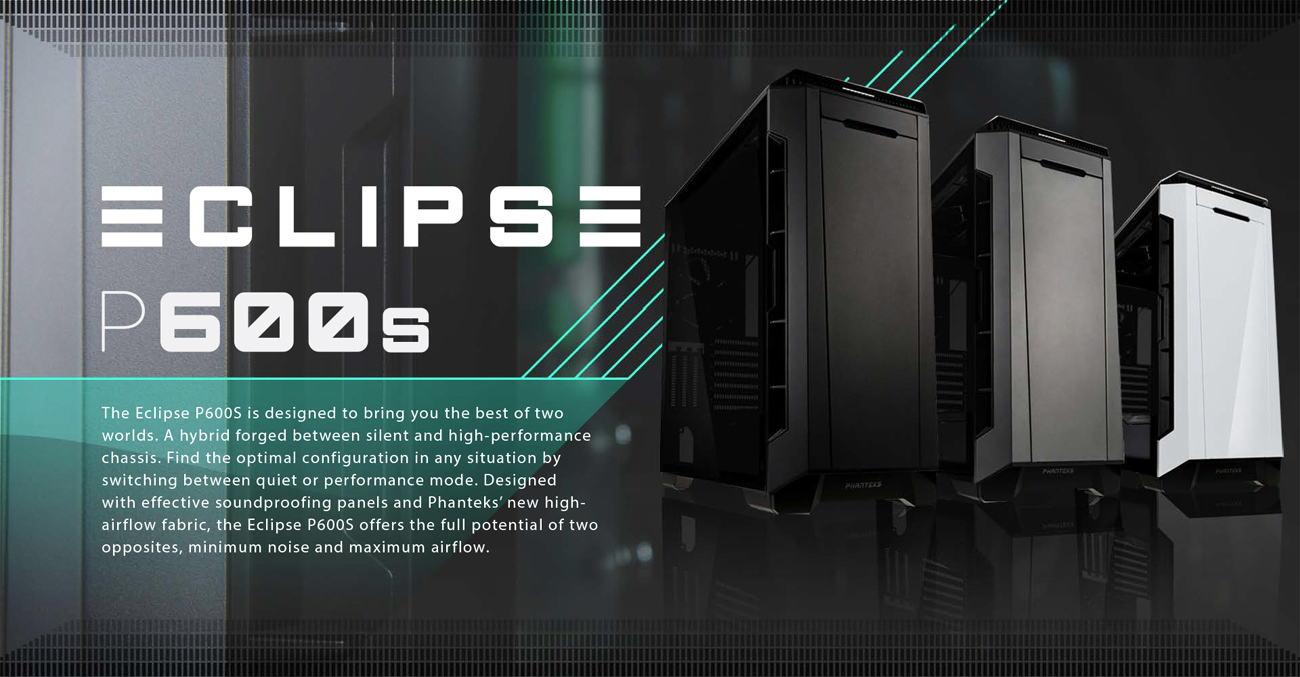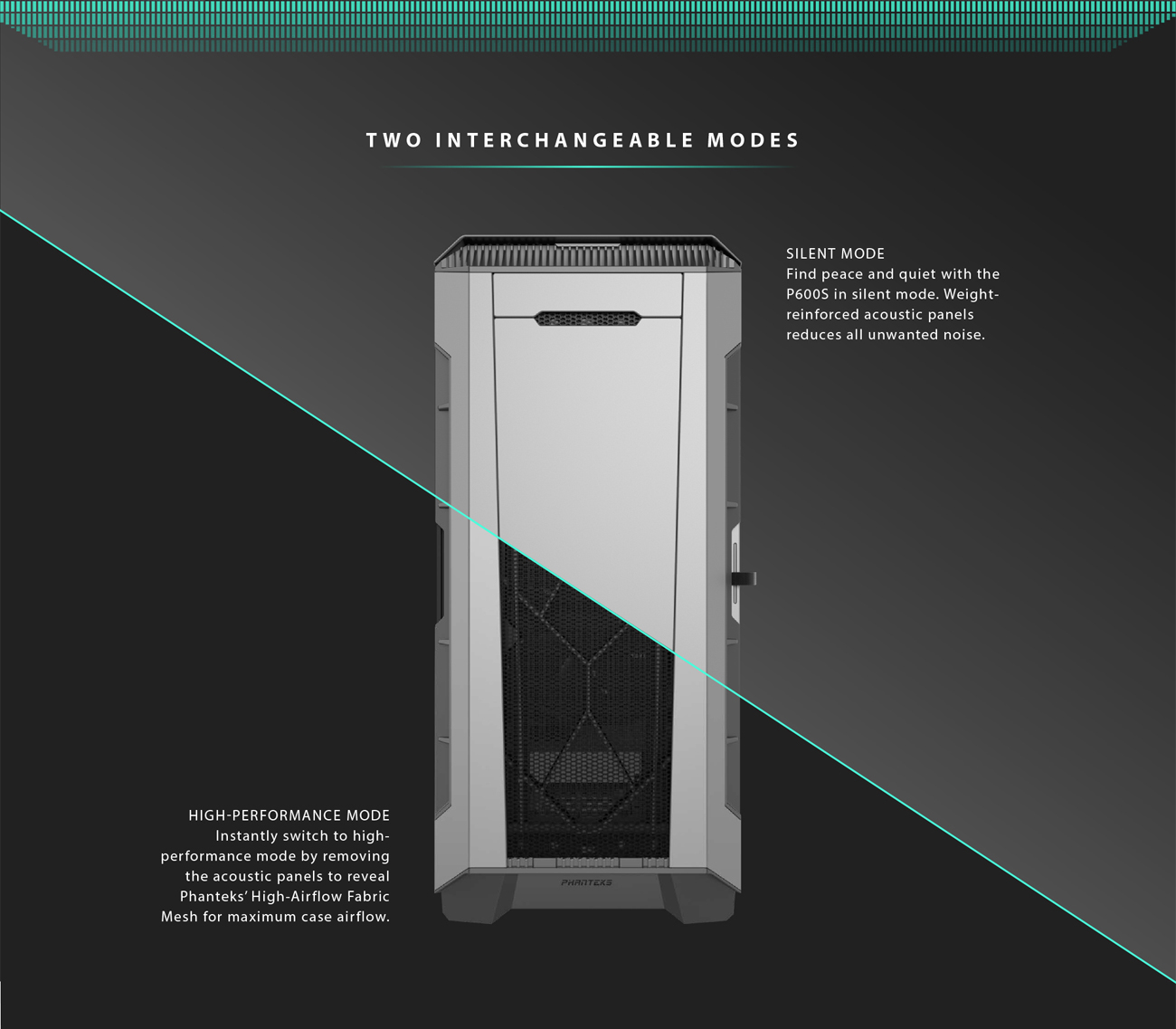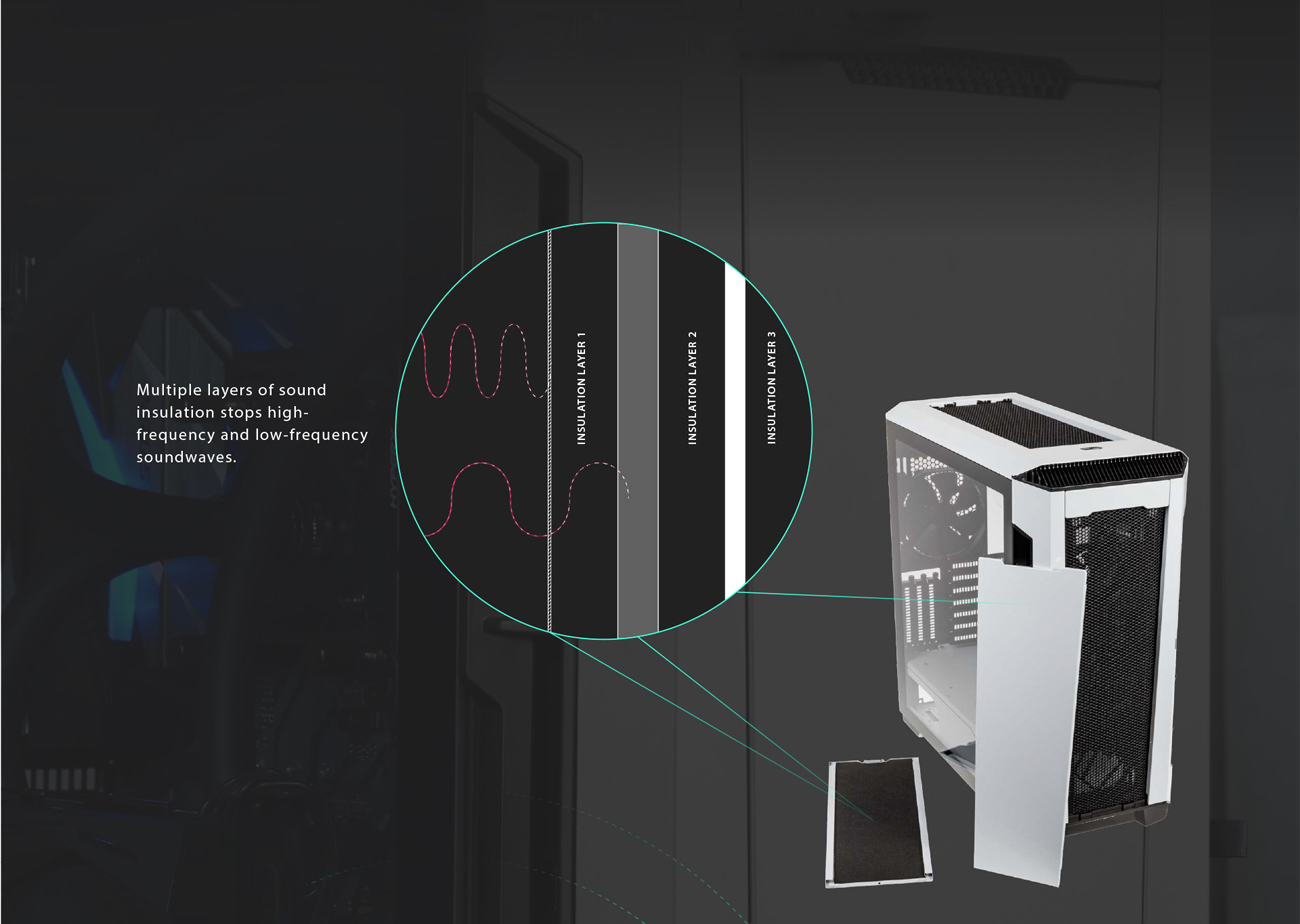 The P600S can be set in silent mode to dampen the internal-hardware's working noise considerably while allowing sufficient case airflow, thanks to the effective soundproof-panel design.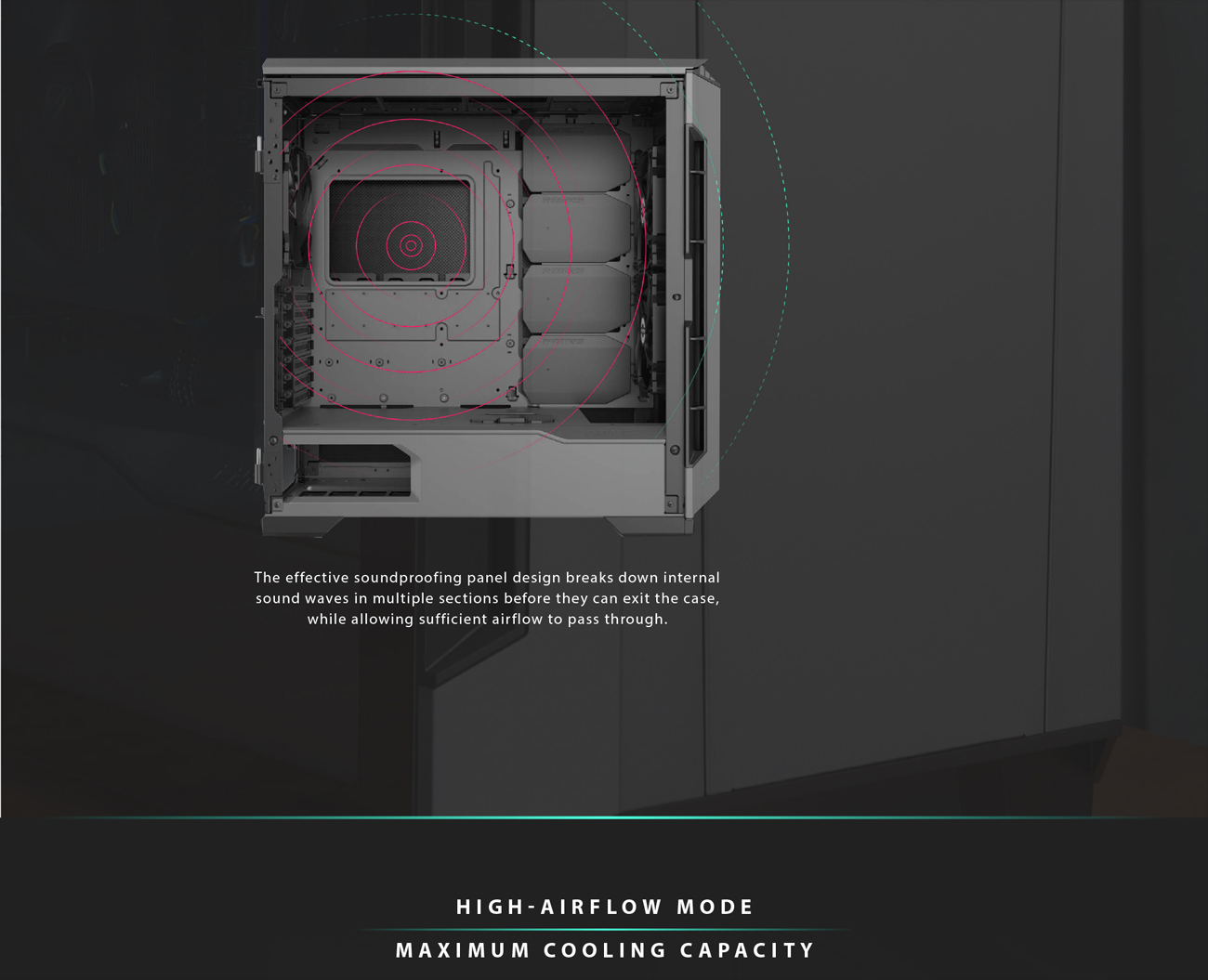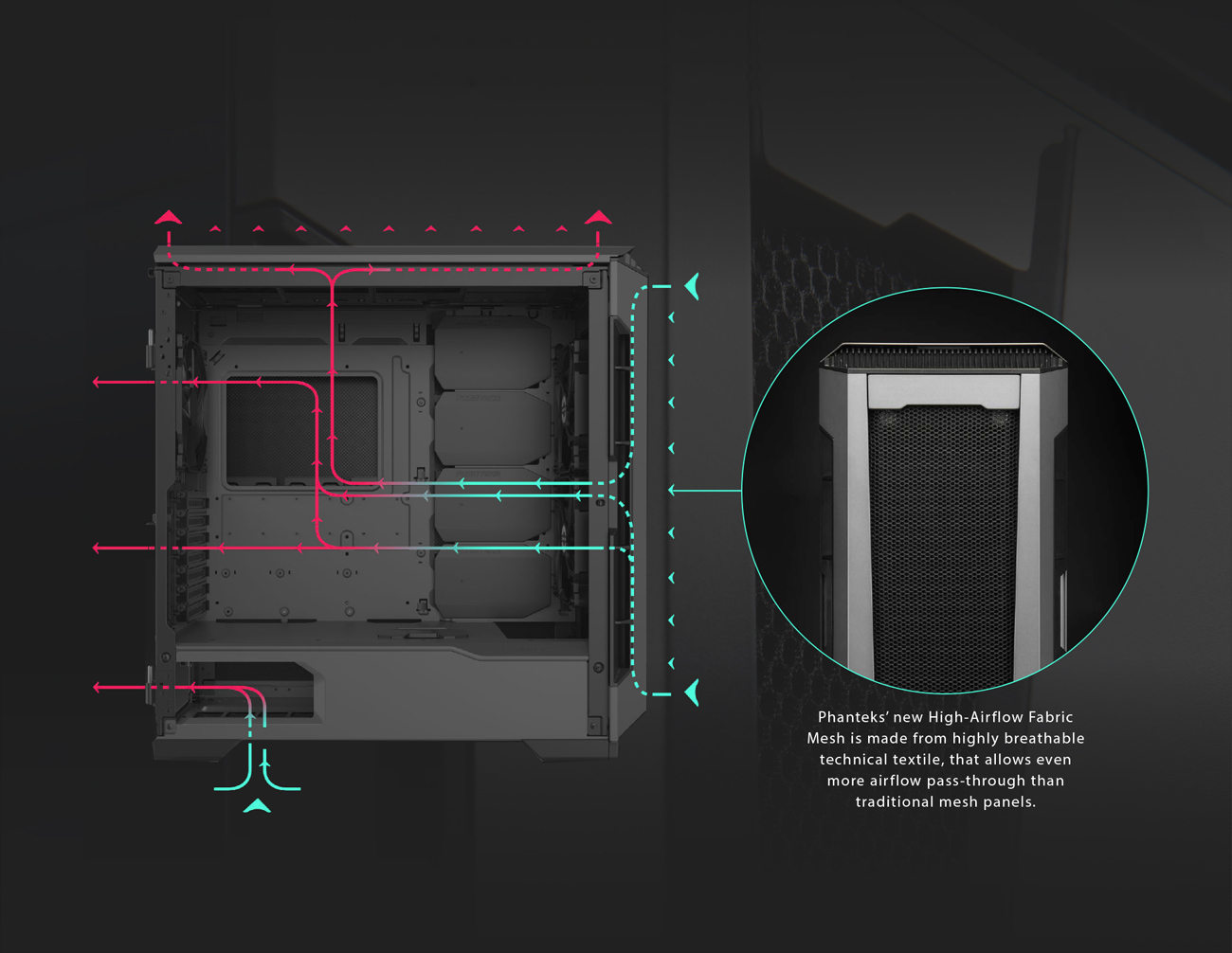 The Eclipse P600S can be easily switched from Silent mode to High-Airflow mode and vice versa. In High-Airflow mode, the case airflow can be maximised when the soundproof-panels are removed to reveal Phanteks' high-airflow fabric mesh.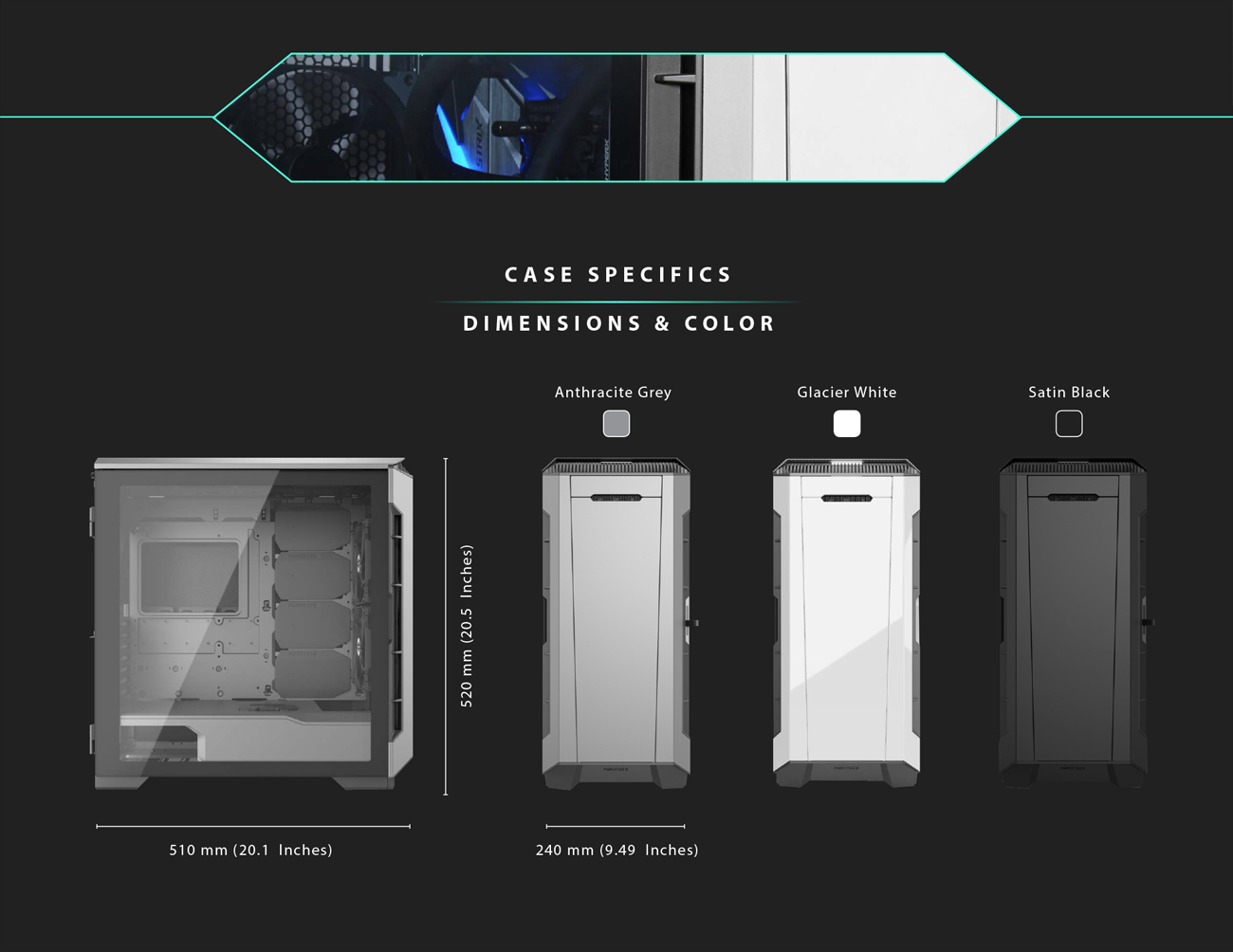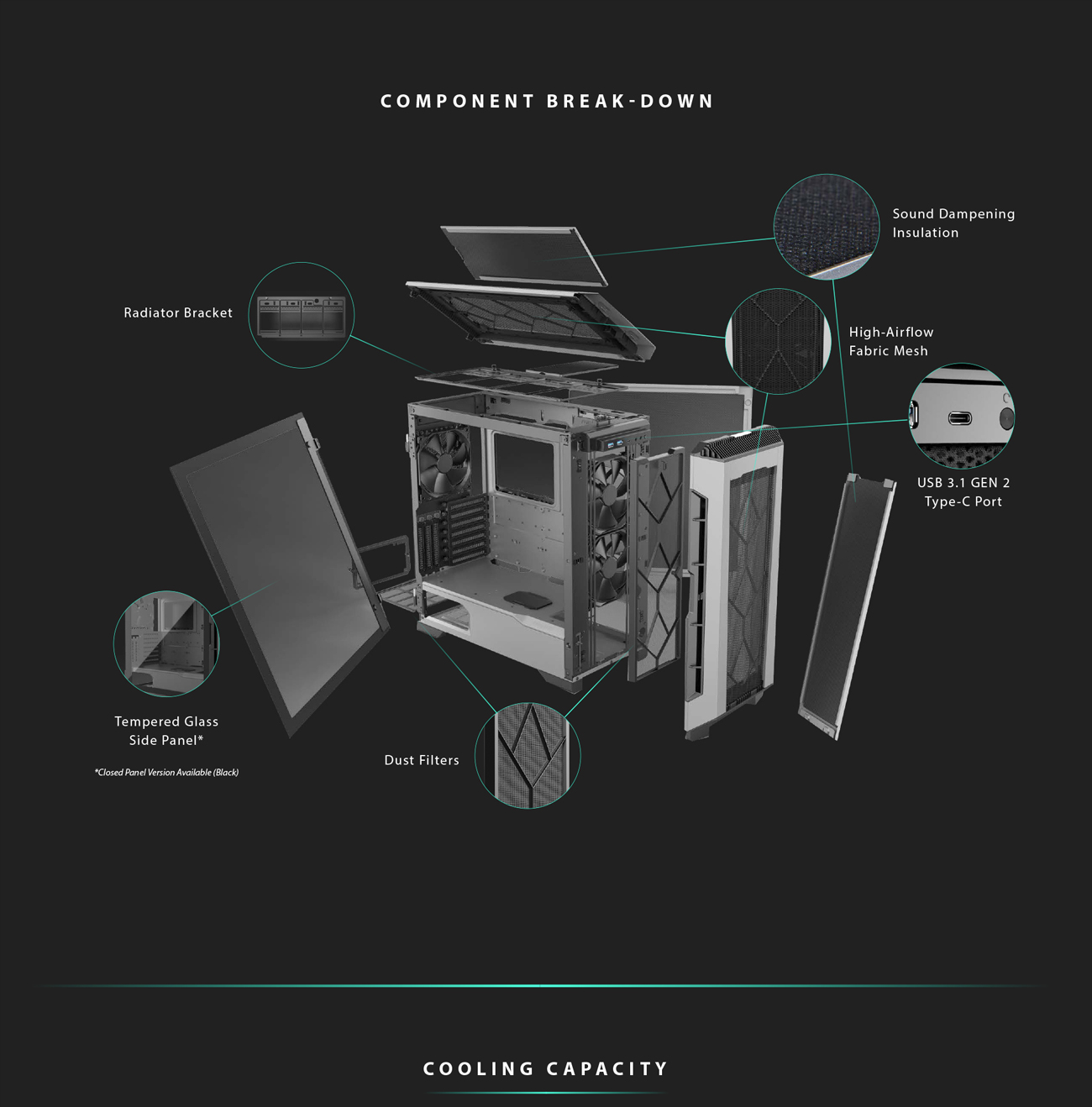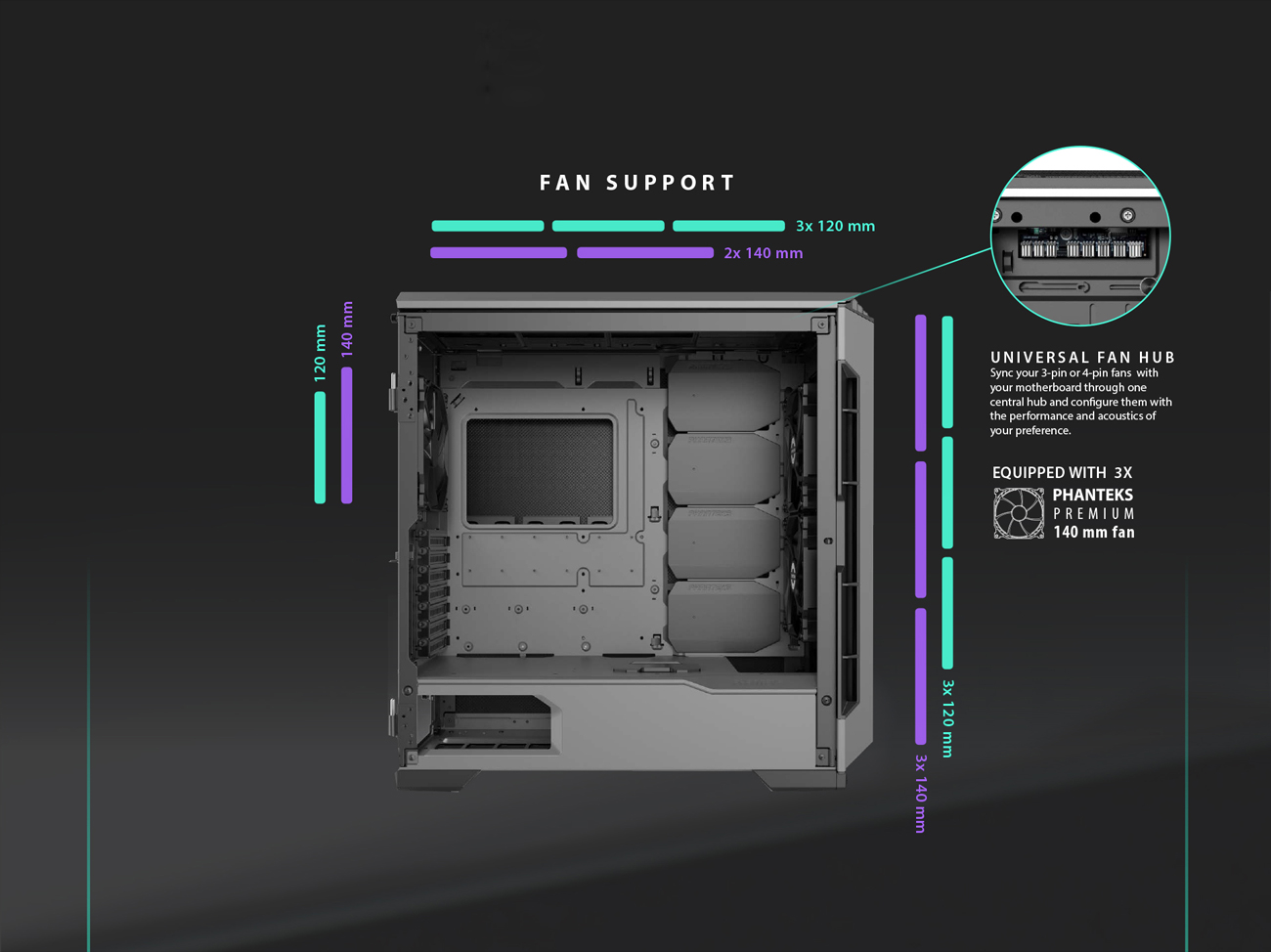 The Eclipse P600S utilizes it's chassis size and form to provide a range of possibilities when it comes to installing radiators and fans. This case supports 120mm and 140mm fans and radiators in the following arrangements and is flexible to mix-and-match sizes.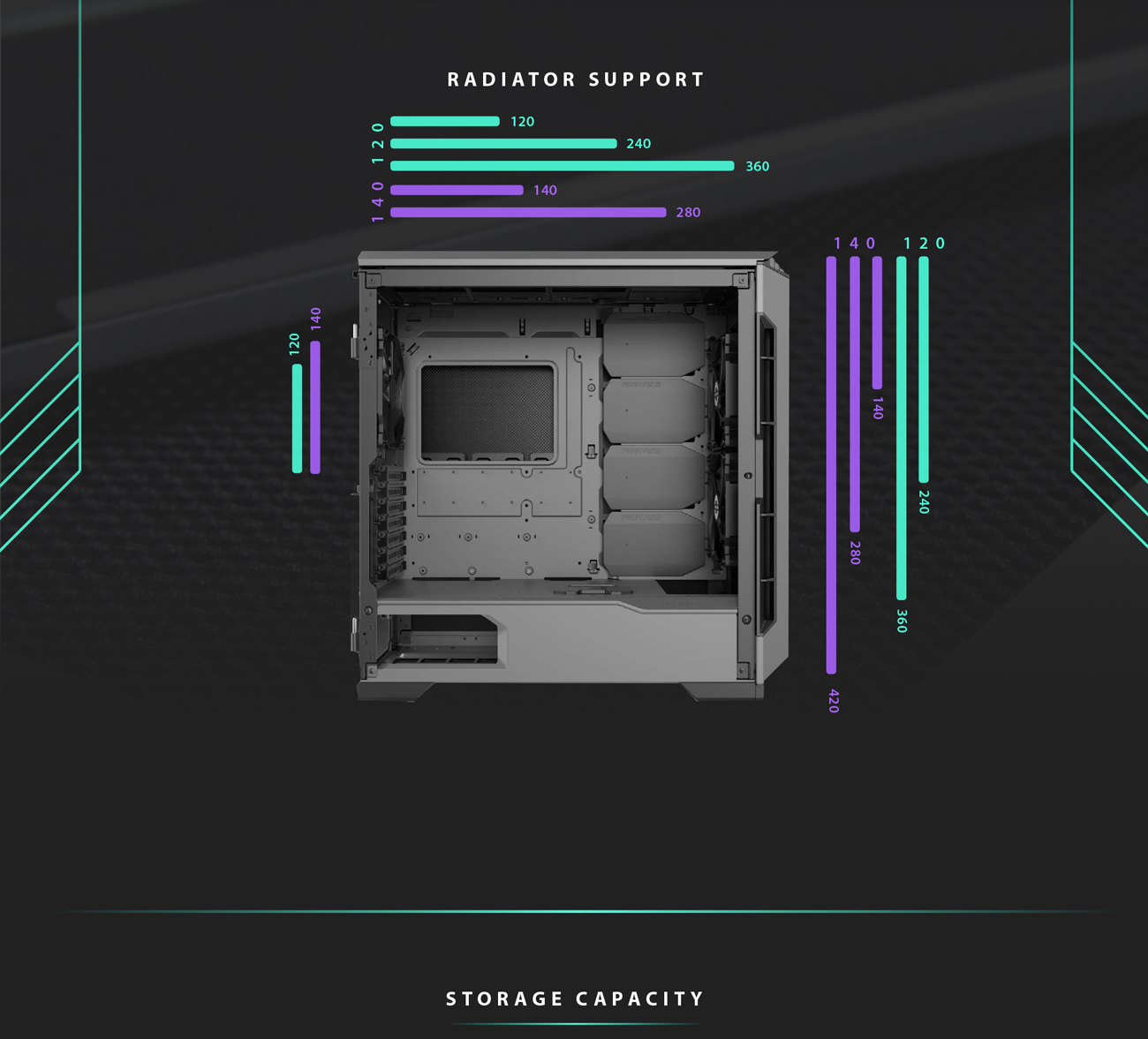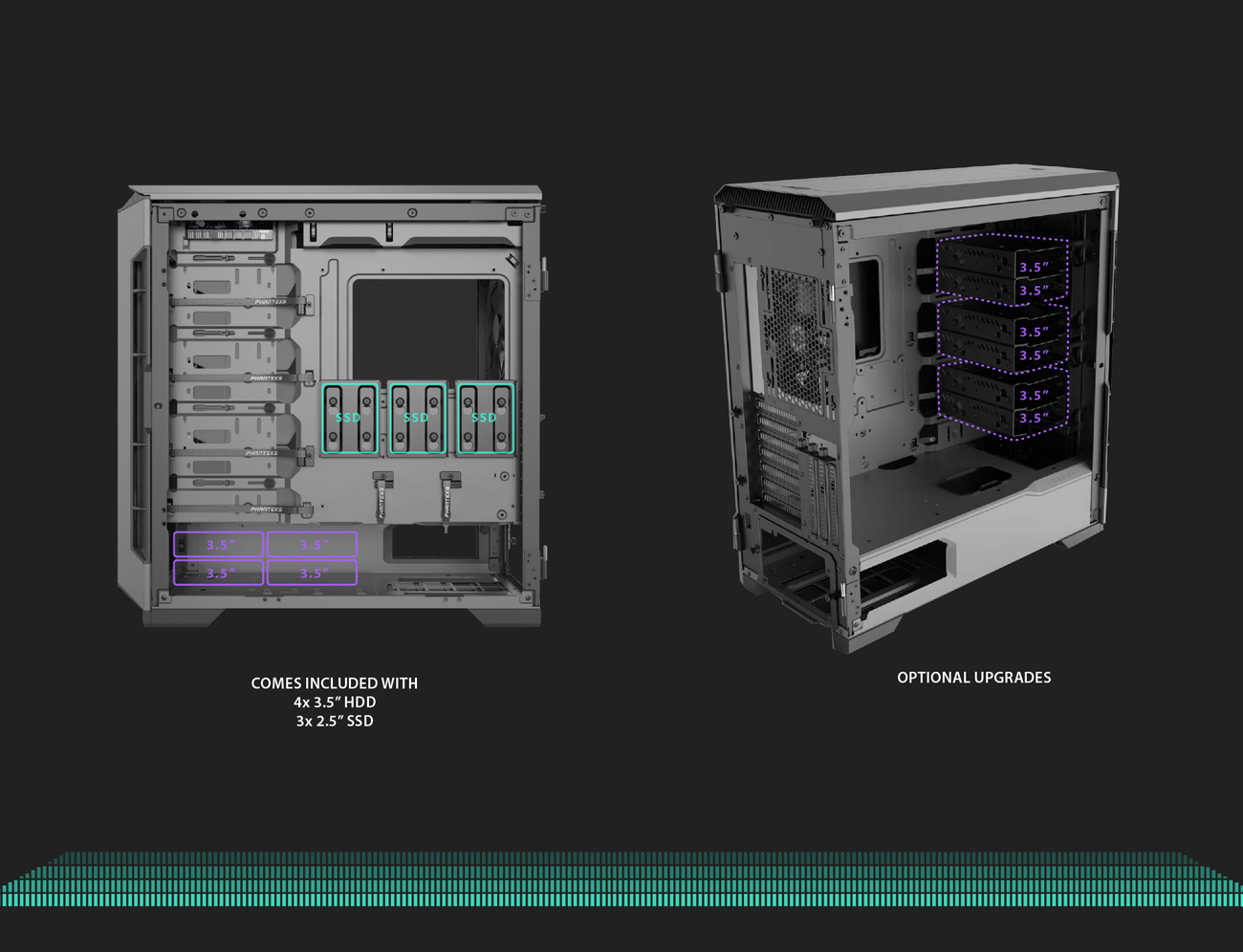 With the capacity to install up to ten 3.5" hard drives and more than three SSD drives, you'll never run out of space. With all of this flexibility you are free to customize your build even further.
OPTIONAL UPGRADES
Upgrade your Evolv X with the following complementary products.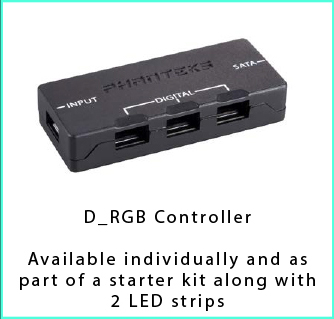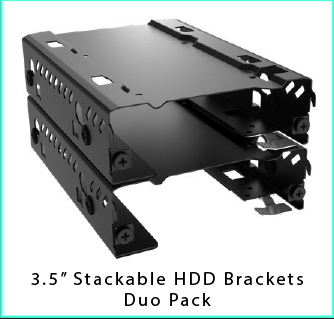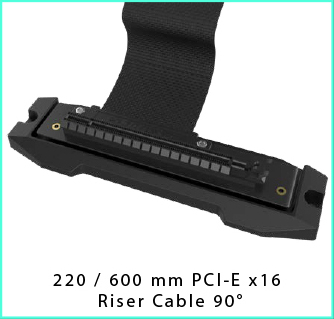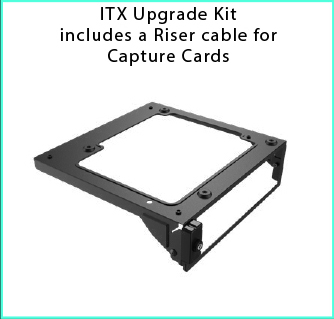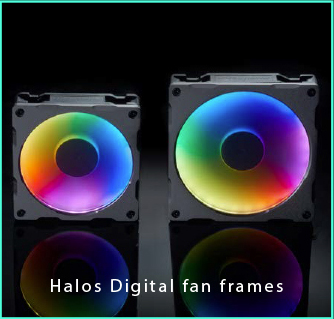 Digital RGB Lighting
PH-CTHUB_DRGB-01
PH-FF120DRGBP / PH-FF140DRGBP /
PH-FF120DRGBA / PH-FF140DRGBA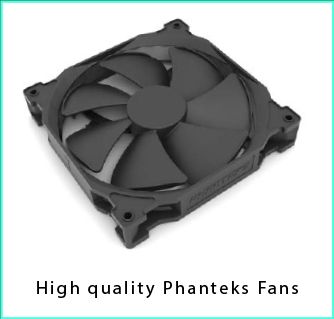 Extra Storage & Fans
PH-HDDKT_03
PH-F120MP / PH-F140MP/
PH-F120SP / PH-F140SP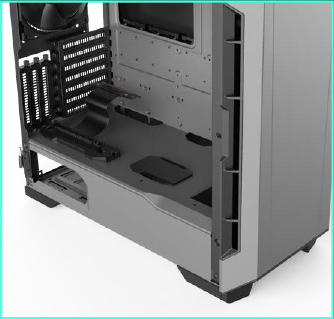 Vertical GPU
PH-CBRS-FL22
PH-CBRS-PR22
PH-CBRS-PR60 (for 2nd system)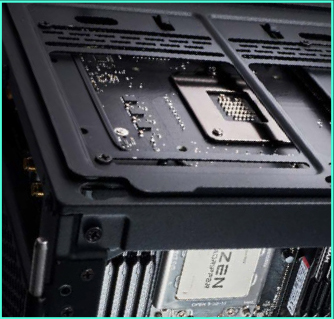 Dual System
PH-ITXKT_R01
PH-P1000PS / PH-P1200PS
Case Specifications
Dimension
240mm x 520mm x 510mm (W x H x D)
9.5in. x 20.5in. x 20.1in.
Form Factor
Mid Tower
Material(s)
Powder coated steel chassis
Tempered-Glass Side Panels
Sound-Dampening Panels
MB Support
ATX, uATX, mITX and E-ATX (Up to 280mm Wide)
Front I/O
1x USB 3.1 Gen 2 Type-C, 2x USB 3.0, Power Button, Microphone, Headphone and Reset
Side Window
Yes, Tempered Glass
PCI Slots & Drive Bays
PCI Slots
7x
Internal 3.5"
10x (4 Included)
Internal 2.5"
3x (3 Included)
FAN
120mm
140mm
Front
3x
3x (2 Installed)
Top
3x
2x
Rear
1x
1x (1 Installed)
RADIATOR
120mm
140mm
Front
Up to 360
Up to 420
Top
Up to 360
Up to 280
Rear
120
140
Included Accessories
Premium 140mm Fan
3x
Universal Fan Hub
1x
3.5" Stackable HDD Bracket
4x
2.5" SSD Bracket
3x
GPU Anti-Sag Bracket
1x
Airflow Cover
1x
Toolbox
1x
CLEARANCE
CPU Cooler
190 mm (7.5 in)
Grphics Card Length
435mm (17.2in)
With 3.5" HDD Bracket Installed)
294 mm (11.6in)
Front Radiator + Fan (Thickness)
95 mm (3.7 in)
Top Radiator + Fan (Thickness)
65 mm (2.5 in)
Motherborad
E-ATX Up to 280mm wide
Packaging Information
Net Weigth
29.78lbs (13.5kg)
Gross Weigth
34.2lbs (15.5kg)
Package Dimension
325mm x 610mm x 610mm (W x H x D)
12.8in. x 24in. x 24in.
Warranty
Length
5 Years Limited