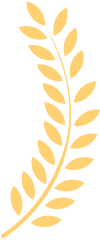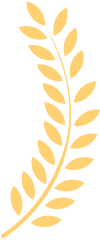 Best Sellers
In Bikes
"Everyone who has tried the bike had a blast. People I've never seen laugh had huge smiles. Girlfriend loves it. Perfect for her to use to get too and from work in MN winter. Simple to use and switch between speeds. Settings very deep if you want to change things. 7 bike speeds. 5 set motor speeds. Can change these motor speeds in the settings. ..."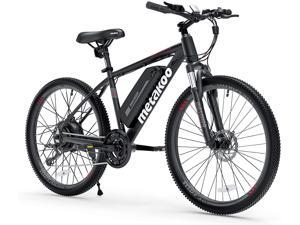 "Easy to use with a quick charge"
"The best bike for the money."
"I am very happy with this bike! I use this bike to commute to work everyday. About 13 miles round trip. It saves me time and money and enjoy the ride.I did a lot of research before buying this electric bike, It is priced right and you get a lot more than you pay for! There is an immediate boost of power the second you get on so the only reason to ..."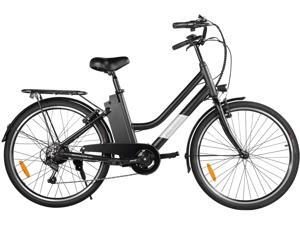 "Easily reaches 20 mph Very durable Very easy to assemble (just have to put on brake discs handle and front wheel) ~1.5 hours of assisted pedaling at max, anything under max you'd get a little more time. Brakes are very good Sturdy kick stand"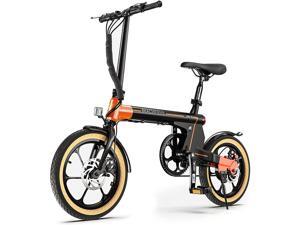 "- Easy to assemble - Nice Torque - Smooth shifting - Easy to ride - Most important of all LOTS OF FUN!"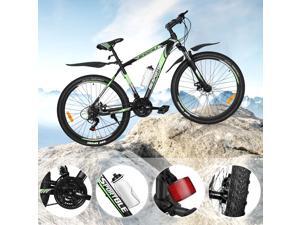 HOMEMAXS 27.5" Full Suspension Mountain Bike 21Speed Adult Bicycle MTB with Derailleur System Mechanical Disc Brakes
Limited time offer, ends 10/23
Type: Mountain Bikes
Size: 27.5"
Color: Black/Green
Features: 21 Speeds Mountain Bike Riding Bike Mountain Bicycle for Adult Men Women; we have US local warehouse, bike can be sent to you 3-5 working days. The comfortable saddle and rounded tire can absorb bumps and provide the proper amount of response on uneven surfaces (wheel set: 27.5 x 2.1 CST tires). Frame: 27.5 x 17 aluminum frame; Fork: suspension fork; B.B.Set: Cartridage B.B.Set; Rim: double wall alloy rim; Brake: front and rear mechanical disc brake Alloy mechanical front and rear mechanical disc brake help you stop confidently in all conditions. Some repair tools, like open-end wrench, Allen key, etc., are included, great for you to inspect and maintain your mountain bike.
Model #: 191557554594
Item #: 9SIAY0DE4V6610
Return Policy: View Return Policy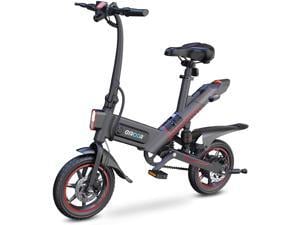 "Very good E-bike, especially suitable for people like me who dont like to travel"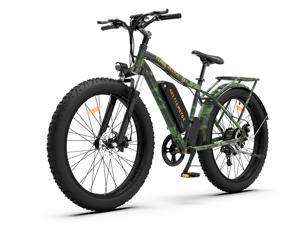 "- Initial ride was very fun and didn't even put the assist above level 1. - Fun to ride on roads and on trails."