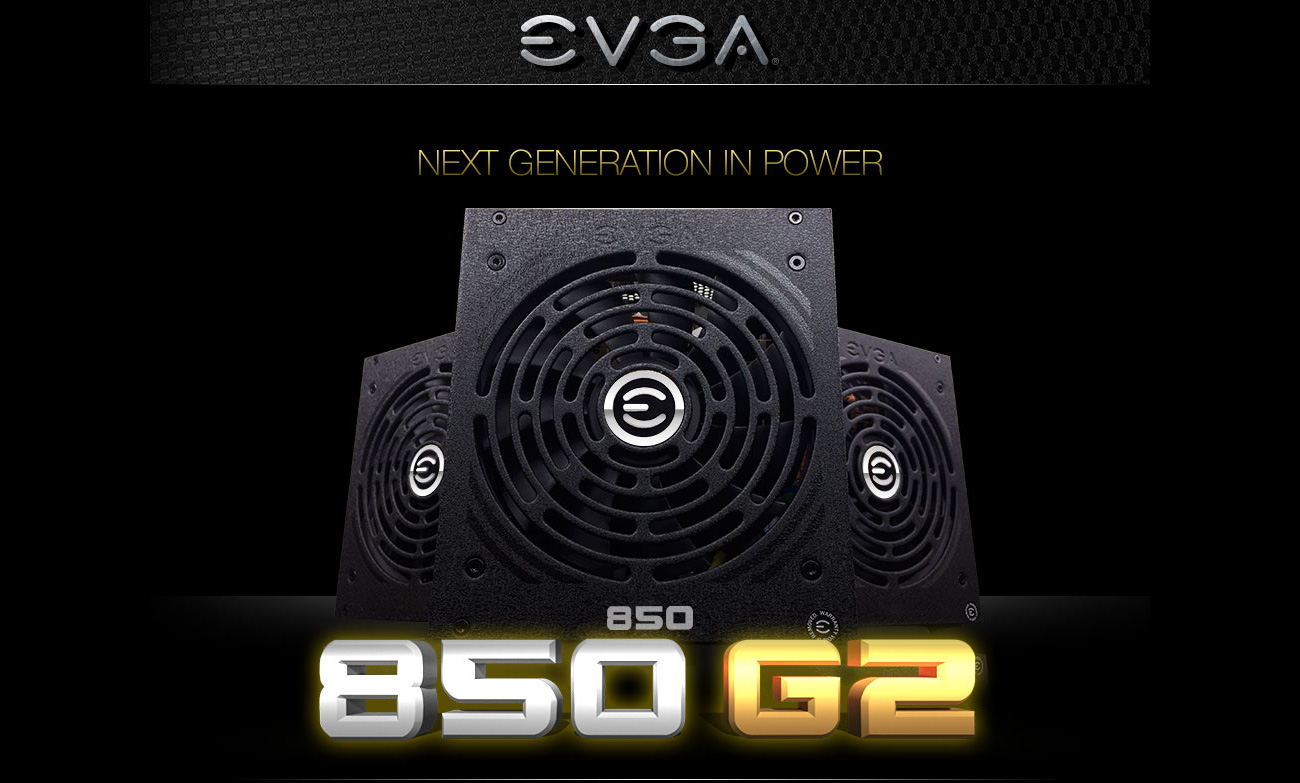 Unleash the next generation in power with the EVGA SuperNOVA 850/750 G2 power supplies. Based on EVGA's award-winning G2 power-supply series, these PSUs feature 80 PLUS Gold-rated efficiency and clean, continuous power to every component. The new ECO Thermal Control Fan System offers fan modes to provide zero fan noise during low load operations. This provides improved efficiency for longer operation, less power consumption, reduced energy costs and minimal heat dissipation. Backed by a 10-year warranty and proven Japanese-capacitor design, the EVGA SuperNOVA 850 G2 is not only the right choice for your system today, it's also the best choice for your system tomorrow.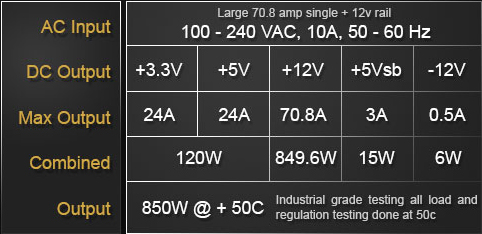 Single +12V Rail
A single +12V rail offers the best power output, rail stability and compatibility with the latest hardware.

LLC Resonant Circuit Layout
Full DC to DC, LLC resonant circuit design improves efficiency.

Fully Modular
Fully-modular designs allow every single cable to be removed from the power supply for ease of installation and removal. You can also leave off unnecessary cables to reduce case clutter and maximize case airflow.

Highest-Quality Japanese Nippon Chemi-Con Solid-State Capacitors
Get the greatest reliability and performance with the best Japanese solid-state capacitors.

Double Ball-Bearing Fan
A high-quality dual ball-bearing fan gives the SuperNOVA 850 G2 an excellent thermal and acoustic profile, and its high reliability ensures a long PSU lifetime.

Gold-Rated Efficiency
80 Plus certification ensures your power supply isn't wasting power and turning it into excess heat. Under typical load this power supply is 90% more efficient or higher.

While being silent, this entire series has a large single 12-volt rail, providing plenty of power to fuel all of your hardware. And lastly, because power without safety is pointless, a full suite of top-tier circuit protections to keep you running strong and your hardware safe.


Tech Power Up 2014.06.01
"This platform is a real performer... its voltage regulation is tight, which results in stable DC rails, and its excellent ripple suppression is cause for very clean voltage outputs. It also features a fully modular design, a feature most users look for nowadays, and packs a silent overall operation because of its quiet fan and optional semi-passive operation... "

Hi Tech Legion 2014.04.01
"The 850 G2 delivered some of the best performance we have seen to date..."

JonnyGURU.com (2014/04/01)
"Buy one. Do I really need to say anything else at this point? Once again, EVGA has something awesome here the competition can't seem to touch price wise."

PC Perspective (2014/04/01)
"Both the SuperNOVA 850 G2 and 750 G2 power supplies exhibited outstanding voltage regulation with low AC ripple, even at full load. "