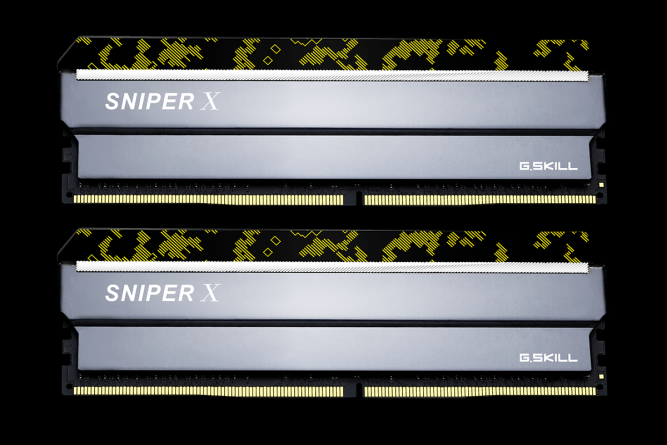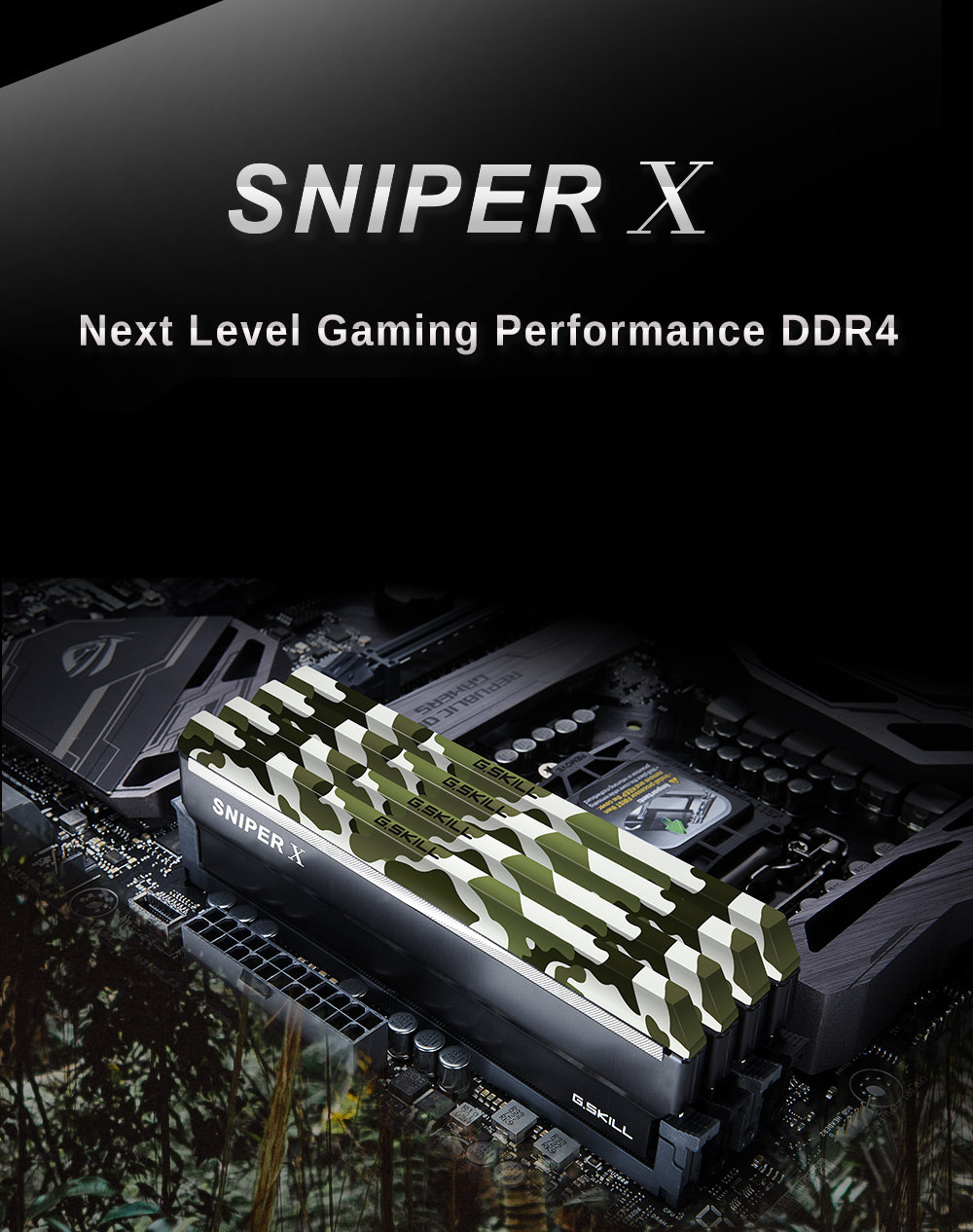 No strings attached for the G.SKILL Sniper X Series DDR4 memory's high performance, stability and compatibility. Hand-picked ICs combine with rigorous extensive testing to ensure the memory always work to its maximum across a wide variety of DDR4 platforms. The unique yet aggressive military camouflage top bar of the aluminum heat spreader embodies its massive power, ideal for stylish, modern gaming PC.
Available in a wide range of frequency speeds, the Sniper X series brings out the style of FPS games to your upcoming memory upgrade or next PC build.
Unique Camouflage Heatspreader Design
As the spiritual successor to the DDR3 Sniper series, the next-gen Sniper X is designed with a distinctive military camouflage top bar to compliment a wide variety of gaming system aesthetics with three color pattern offerings. In addition to the minimalistic aluminum heatspreaders, these modules would be kept nice and cool so your system will always be ready for a fight and not flight!

Classic Camo
Inspired by the classic jungle green camouflage design, this pattern brings out the FPS style from inside your gaming system.
Urban Camo
Designed to blend into the concrete jungle, the urban camo is paired with dark heatspreaders that are perfect for night-time gaming operations.
Digital Camo
Developed in cooperation with the ASUS TUF motherboard series, the digital camo design features yellow stylistic highlights for a modern warfare look.
Compatible Across Multiple Platforms
Working closely with motherboard vendors, the Sniper X memory kits are rigorously tested for stability and compatibility across multiple platforms, and like all G.SKILL memory offerings, comes with a frequently updated QVL to easily pick out a suitable motherboard for your build.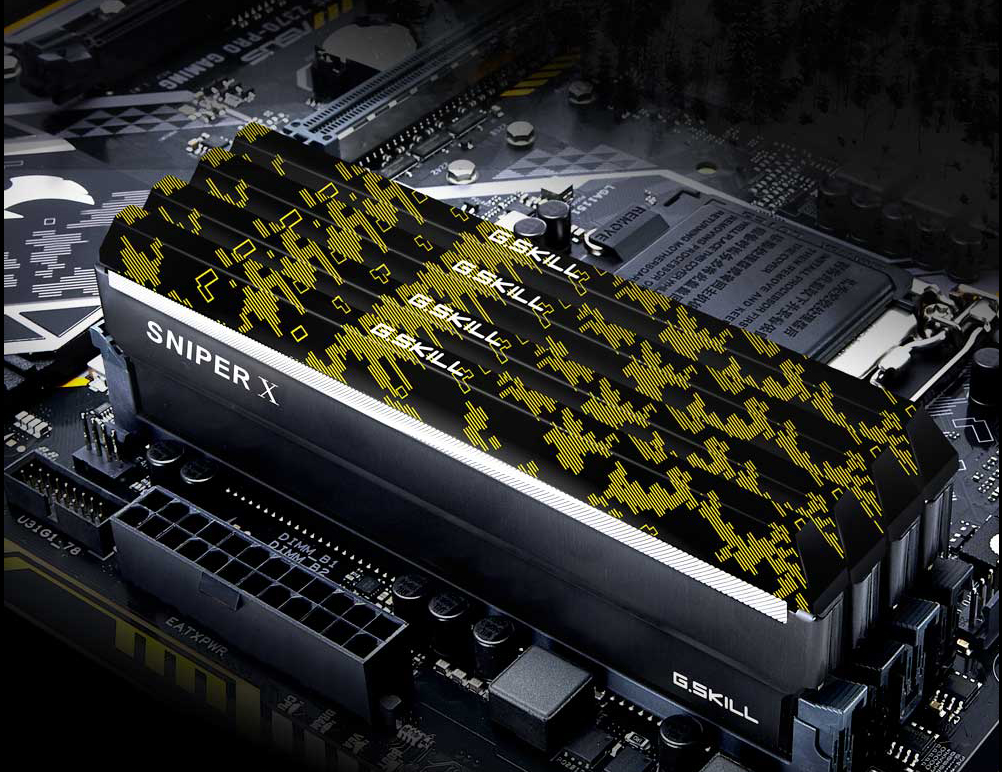 Enduring Reliability & Performance
Raising the bar in gaming performance, each Sniper X memory kit is built with hand-picked ICs and undergoes G.SKILL's most rigorous and extensive testing to ensure reliability and performance across a wide variety of DDR4 platforms.