GeIL EVO SPEAR Phantom Gaming Edition (AMD)
Specially designed and optimized for AMD Ryzen platform, this high frequency memory helps you get the most out of AMD Ryzen processor. It also partner with ASRock Phantom Gaming (PG) program, featuring unique visual design to match the styling of ASRock Phantom Gaming series motherboard. A low profile heatsink fits effortlessly into SFF system, and allows easy compatibility with CPU coolers.
This memory is also compatible with Intel platform and comes with XMP support.
Phantom Gaming Elements
Featuring a stylish and stealthy standard-height heat spreader, EVO SPEAR Phantom Gaming Edition Memory is designed with the unique Phantom Gaming visual elements to provide unified styling with ASRock's Phantom Gaming motherboards.
Perfect Match for SFF PC Builds
EVO SPEAR Phantom Gaming Edition memory delivers the hardcore gaming experience gamers and enthusiasts demand for their SFF (small form factor) systems. Gamers and enthusiasts no longer need to compromise on case design.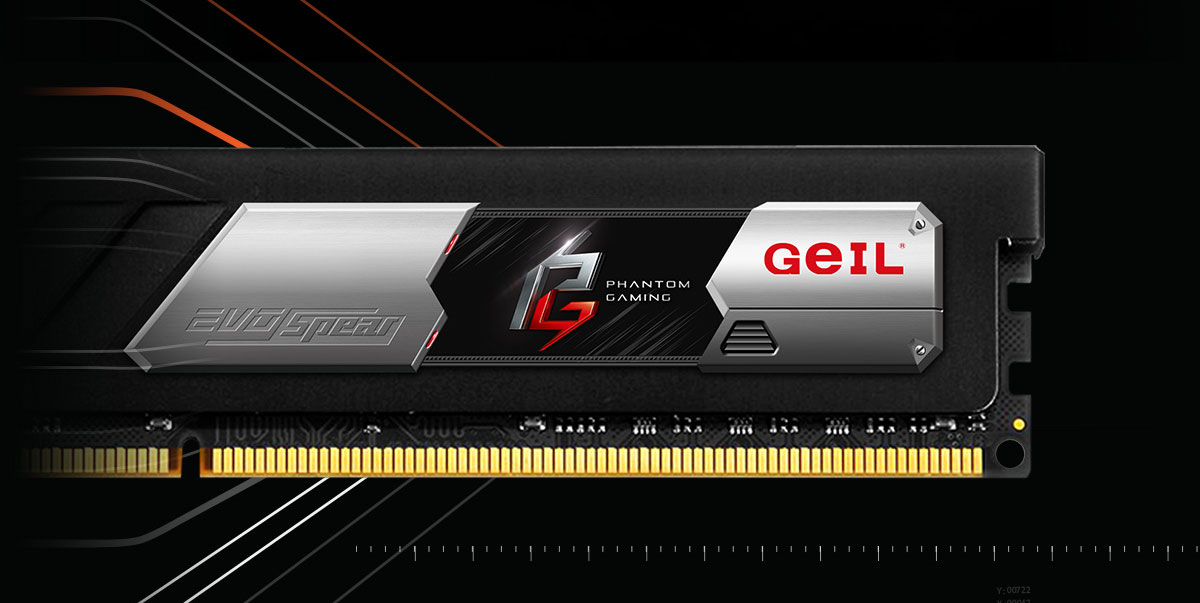 Maximize Gaming Performance with Minimal Investment
EVO SPEAR Phantom Gaming Edition memory meets ASRock's validation beyond industry standards and offers a cost-efficient upgrade for faster gaming, video editing, and 3D rendering. It is ideal for gamers, enthusiasts, and case modders looking to maximize gaming performance with minimal investment.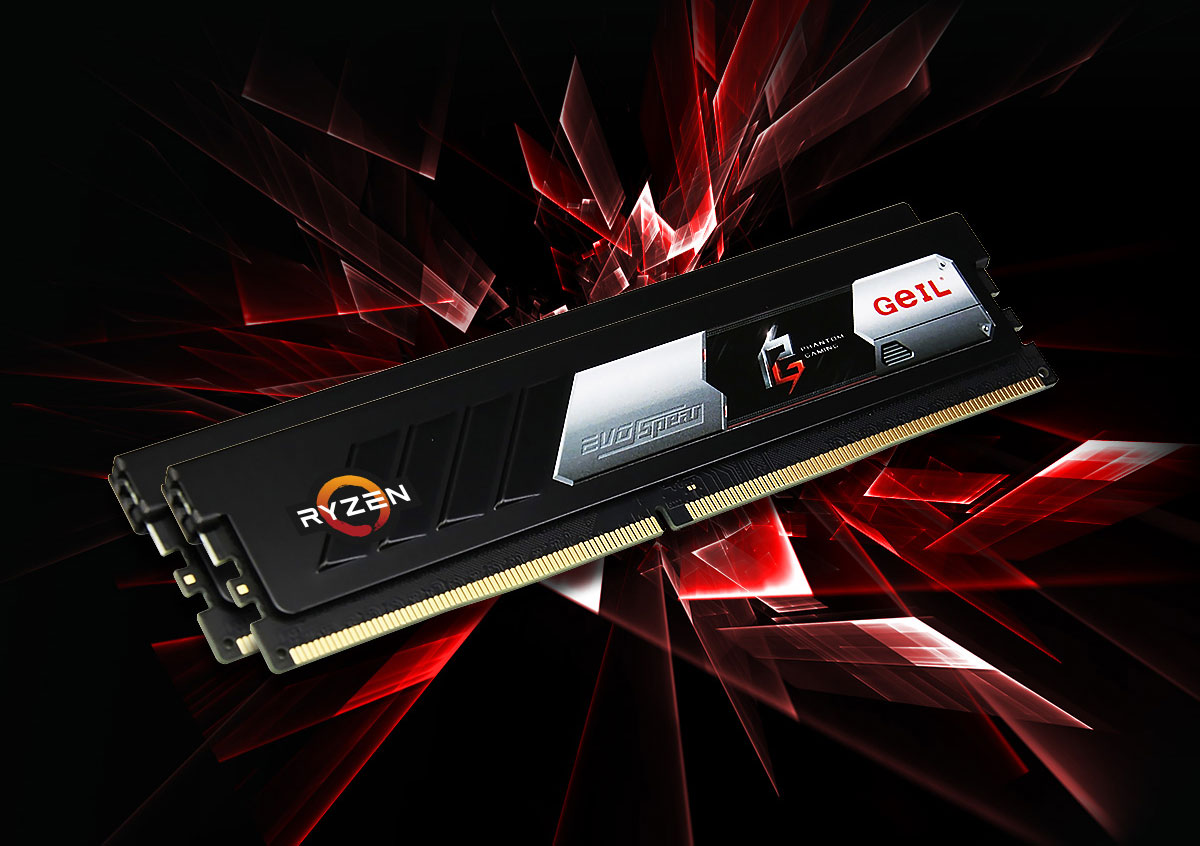 Extreme Performance on Both Intel and AMD Platform
Designed for AMD Ryzen, EVO SPEAR Phantom Gaming Edition memory AMD Edition ensures maximum compatibility and stability, and brings outstanding performance on both the latest Intel and AMD platforms.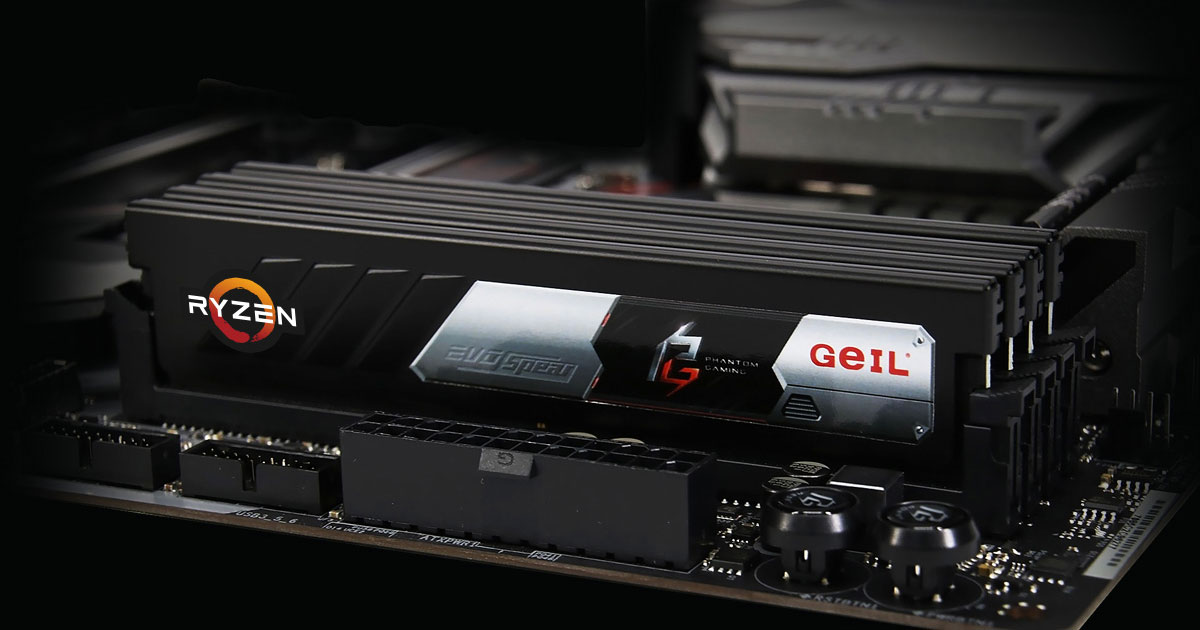 Performance. Quality. Reliability
XMP 2.0 Support
Equipped with Intel XMP 2.0 profiles for extreme overclocking performance without manual adjustments.
Premier Heat Spreader
Specially designed heat spreader provides superior cooling performance.
DYNA 4 SLT
GeIL DDR4 memory series are thoroughly tested by specially designed exclusive GeIL DYNA 4 SLT Tester to promise the best product reliability.