In today's fast-paced world, ensuring your safety on the road is of utmost importance. Accidents, reckless driving, and insurance fraud are unfortunate realities we may encounter while driving. However, with the advancement of technology, there's a powerful tool that can help protect you and provide crucial evidence in case of an incident: the dash cam. A dash cam is a small, inconspicuous camera that records the view from your vehicle's windshield. In this article, we'll explore the importance of dash cams and introduce you to a selection of high-quality models available on Newegg. Discover how these reliable companions can bring peace of mind and enhanced safety to your daily driving experience.
Product Overviews and Highlights
Price: $259.99
The Vantrue N4 Dash Cam is a feature-packed device that captures high-quality footage of your driving experiences. With its front and rear dual lens setup, this dash cam offers a comprehensive view of the road ahead and behind you. Equipped with an advanced Sony sensor and 4K resolution capability, it captures clear and detailed video, ensuring that every crucial detail is recorded. The N4 Dash Cam also features advanced night vision, parking mode, and a built-in GPS system. With its seamless loop recording and G-sensor technology, it automatically saves and protects footage in case of a collision. Enhance your driving safety with the Vantrue N4 Dash Cam.
Price: $79.99
Compact yet powerful, the Vantrue N1 Pro Dash Cam is a reliable companion for your daily commutes. This single-lens dash cam boasts Full HD 1080p resolution, capturing clear and crisp footage. With its wide-angle lens, it provides an expansive view of the road ahead. The N1 Pro also features an advanced night vision system and a built-in G-sensor that automatically detects and saves footage in the event of a collision. With its discreet design and easy installation, the Vantrue N1 Pro Dash Cam offers peace of mind without obstructing your view.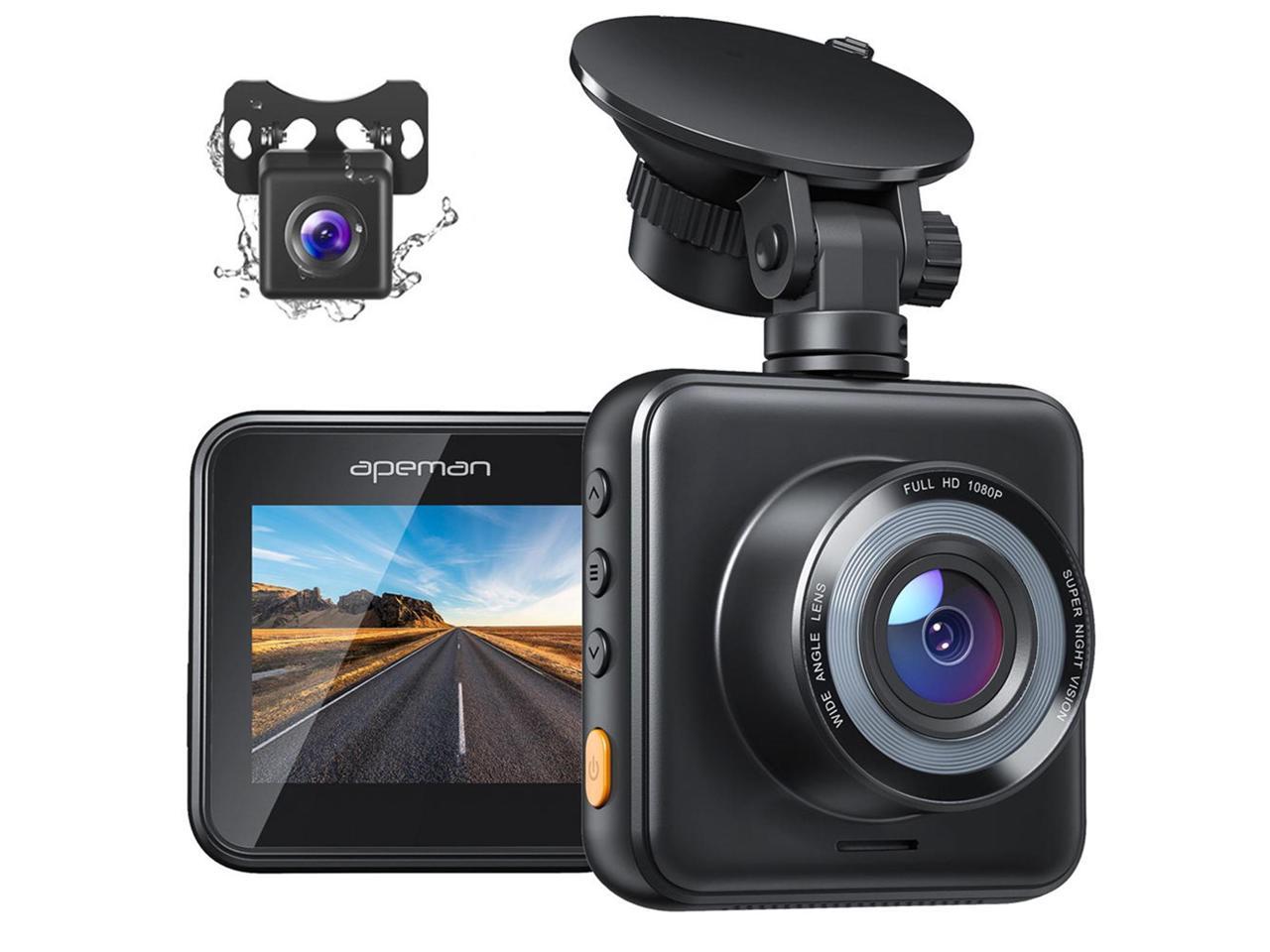 Price: $89.99
The APEMAN C420D Dash Cam is a budget-friendly option that doesn't compromise on performance. This dual-lens dash cam records in Full HD 1080p, providing clear and detailed footage of both the front and rear of your vehicle. Equipped with a wide-angle lens and advanced night vision, it ensures optimal visibility in various driving conditions. The C420D also features loop recording, motion detection, and a G-sensor for seamless and reliable operation. With its compact and user-friendly design, the APEMAN C420D Dash Cam is an excellent choice for those looking for reliable evidence and protection on the road.
Conclusion
Investing in a dash cam is a smart decision that can significantly enhance your safety and peace of mind while driving. The Vantrue N4 Dash Cam offers advanced features like dual lens capability, 4K resolution, and built-in GPS for a comprehensive and detailed recording experience. The Vantrue N1 Pro Dash Cam provides reliable Full HD footage and essential safety features at an affordable price. For budget-conscious drivers, the APEMAN C420D Dash Cam offers dual-lens recording and crisp Full HD resolution. Whether you choose the Vantrue N4, N1 Pro, or APEMAN C420D, you'll have a trustworthy witness on your side in case of an incident. Purchase a dash cam from Newegg today and drive with confidence, knowing that you have a reliable and essential companion capturing every moment on the road.