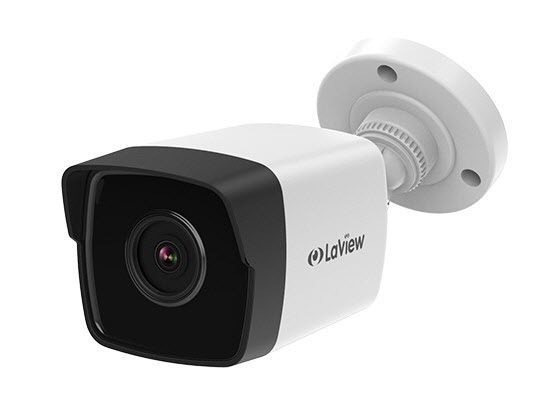 LaView LV-HBK9180W
4K 8MP Analog Bullet Security Camera
Keep your property and loved ones safe and secure with LaView LV-HBK9180W security camera. Featuring 4K resolution, night vision mode, and IP67 weatherproof rating, it delivers crystal-clear image quality, day and night, rain and shine. Customizable motion detection will send alerts to your mobile phone when motion is detected in designated areas. You can easily upgrade your existing surveillance system with this camera as it uses traditional BNC cabling.

View Your World in Vivid Detail
Ultra HD 4K resolution provides a crystal-clear viewing experience, bringing all the fine details to the forefront of your image. These 4K security cameras feature industry-leading image quality with unmatched consistency and reliability. Your full HD livestream footage and playback will always provide you the highest quality view of your property.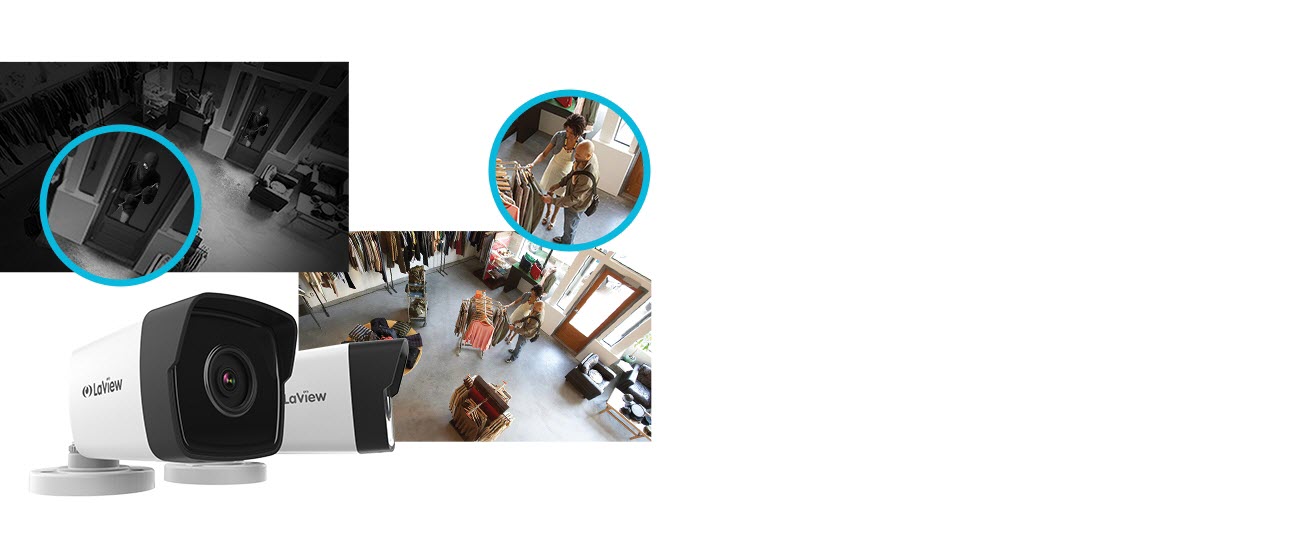 Maintain Clarity in Low-Light Conditions
The cameras feature exceptional IR night vision that allows you to maintain a high-quality view of your property in the dark. These IR sensors will automatically initiate night vision mode when low-light conditions become too severe for even the human eye to see. This will keep you connected and bring you peace of mind knowing that your surveillance coverage continues through the night, eliminating gaps in your footage.
All-Weather Durability
These 4K security cameras are equipped for all-weather use, rain or shine. Their IP67 weatherproof rating makes them capable of withstanding the ingress of small particles and liquids. These indoor and outdoor CCTV cameras are made to function in any climate and any weather condition while providing reliable surveillance coverage.
Motion Detection
Customizable motion detection settings allow you to receive mobile push notifications when motion is detected on your camera. This option lets you designate areas that you want scanned continuously for motion within your camera's field of view as well as others that you prefer your camera to ignore.

A Hassle-Free Upgrade
This surveillance system runs on traditional BNC cabling that is used for many pre-existing systems. If you acquired a property that already has this type of system or you simply want to upgrade, the LaView ultra HD 4K TVI system will seamlessly connect with previous kits' wiring.
Improved Efficiency
The system's Smart Search feature allows you to easily navigate through your recordings to find specific events or objects. This saves countless minutes of scouring through your saved data to try and find a specific frame. Record easily and search efficiently to guarantee yourself access to the exact footage you need.