LG C1 48-inch Class 4K Smart OLED TV
Whether it's shows, movies, sports or games, the LG C1 OELD TV will impress with vivid colors and infinite contrast of 8 million self-lit pixels. LG ThinQ smart TV platform powered by a9 Gen4 AI Processor 4K lets you access your favorite contents quickly and intuitively. Designed for modern living space, the LG C1 seamlessly blends in thanks to a minimalistic design and slim bezel and will stand out immediately when turned on.
LIGHT UP YOUR WORLD.
SELF-LIT PiXELS HAVE EVOLVED.
LG OLED TV is a joy to behold. Self-lit pixels have evolved to allow even more spectacular picture quality and a whole host of design possibilities,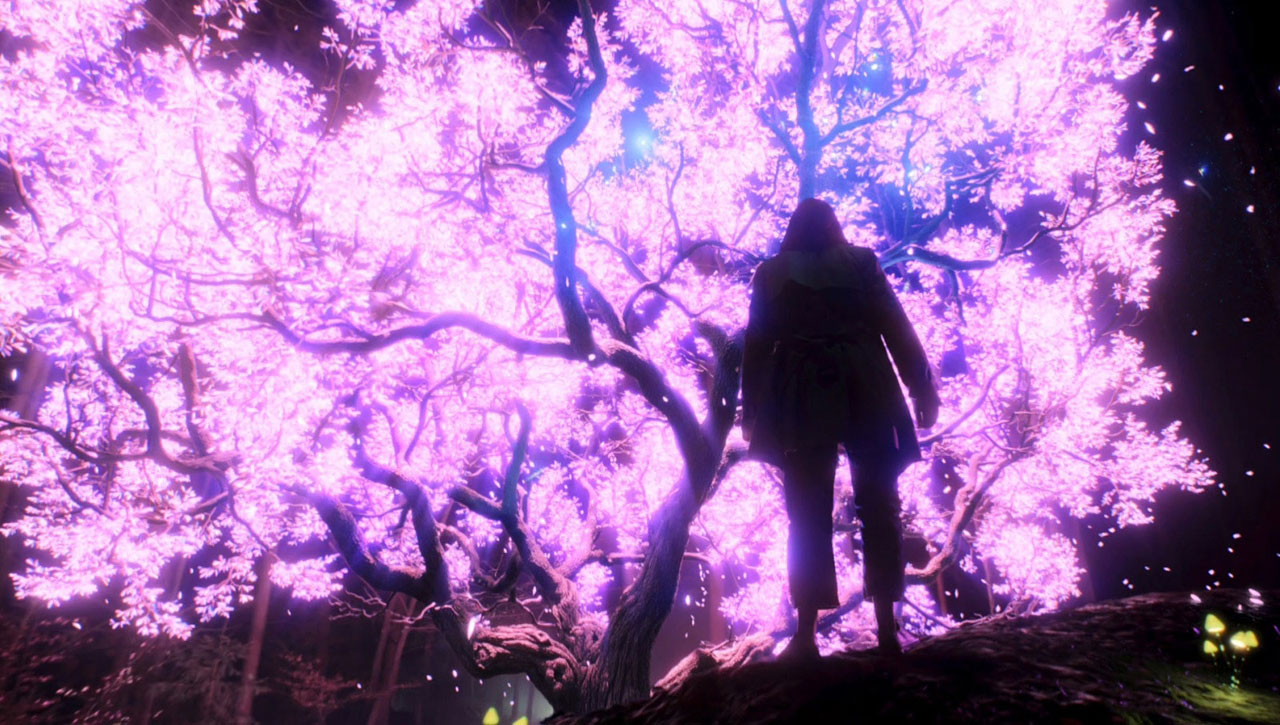 What makes OLED unlike anything else?
The answer is self-lit pixels. A self-luminous display technology that makes all the difference to your viewing experience. LG OLED TVs are capable of extreme realism and thin designs.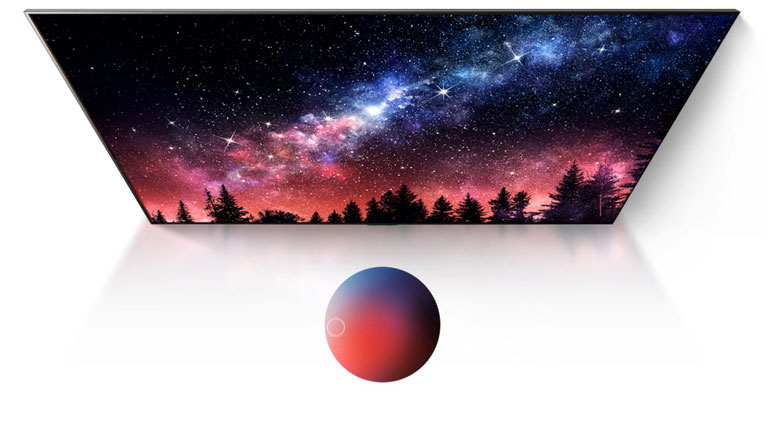 SELF-LIT PiXELS. Millions of reasons to love OLED.
OLED is unbeatable when it comes to picture quality. That's because OLED has millions of self-lit pixels capable of producing perfect black and accurate color. The result is a viewing experience like no other.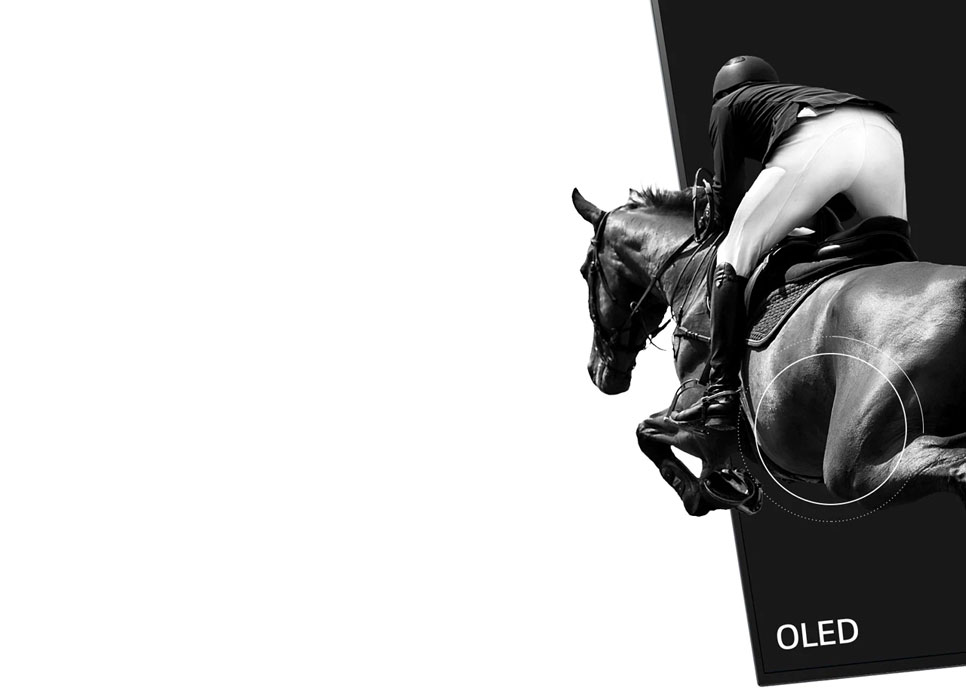 Infinite Contrast
More Distinct Detail, No Matter the Light.
You've never seen infinite contrast like this. Perfect black makes it possible. Scenes are more natural. Clarity is revealed in everything you watch. It's a small detail that makes a big difference to movies, shows, sports and games.
OLED Cinema.
The award for best picture goes to…
LG OLED TV produces an Oscar-worthy* performance every time you watch thanks to its incredibly sharp picture.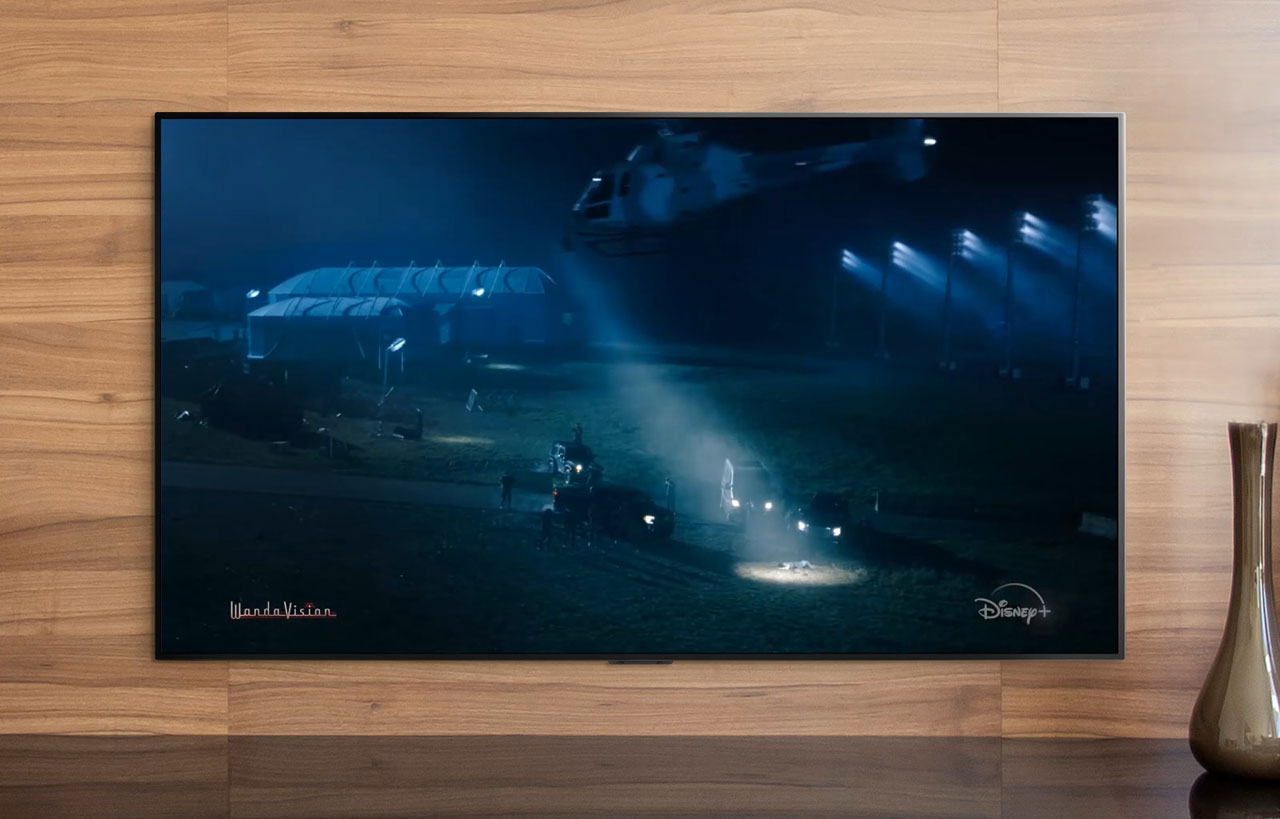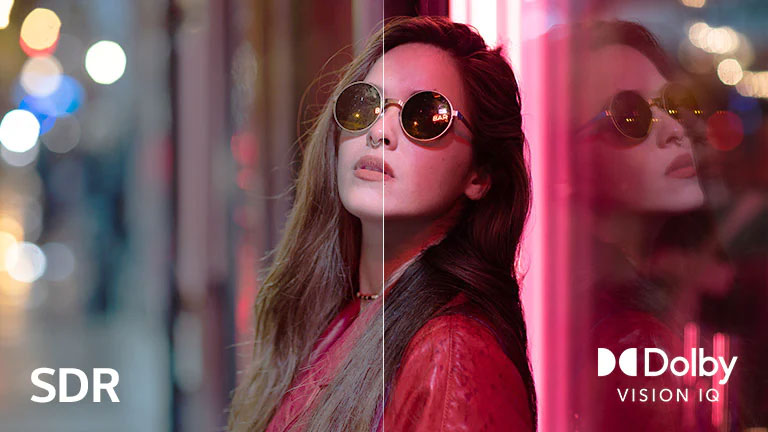 Dolby Vision IQ & Dolby Atmos
Dolby Vision IQ intelligently adjusts picture settings based on content genre and ambient surroundings, while Dolby Atmos delivers multi-dimensional surround sound — a powerful combination that produces breathtakingly cinematic results.
FILMMAKER MODE
FILMMAKER MODE turns off motion smoothing while preserving the original aspect ratios, colors, and frame rates. This accurately delivers the director's original vision, so you experience the film the way they intended.
OLED Gaming.
It's game over for the competition.
LG OLED TV puts you ahead of the game with swift response, the latest gaming features, and a 120 Hz display for smoother playing experience. This is the ultimate TV for your gaming setup.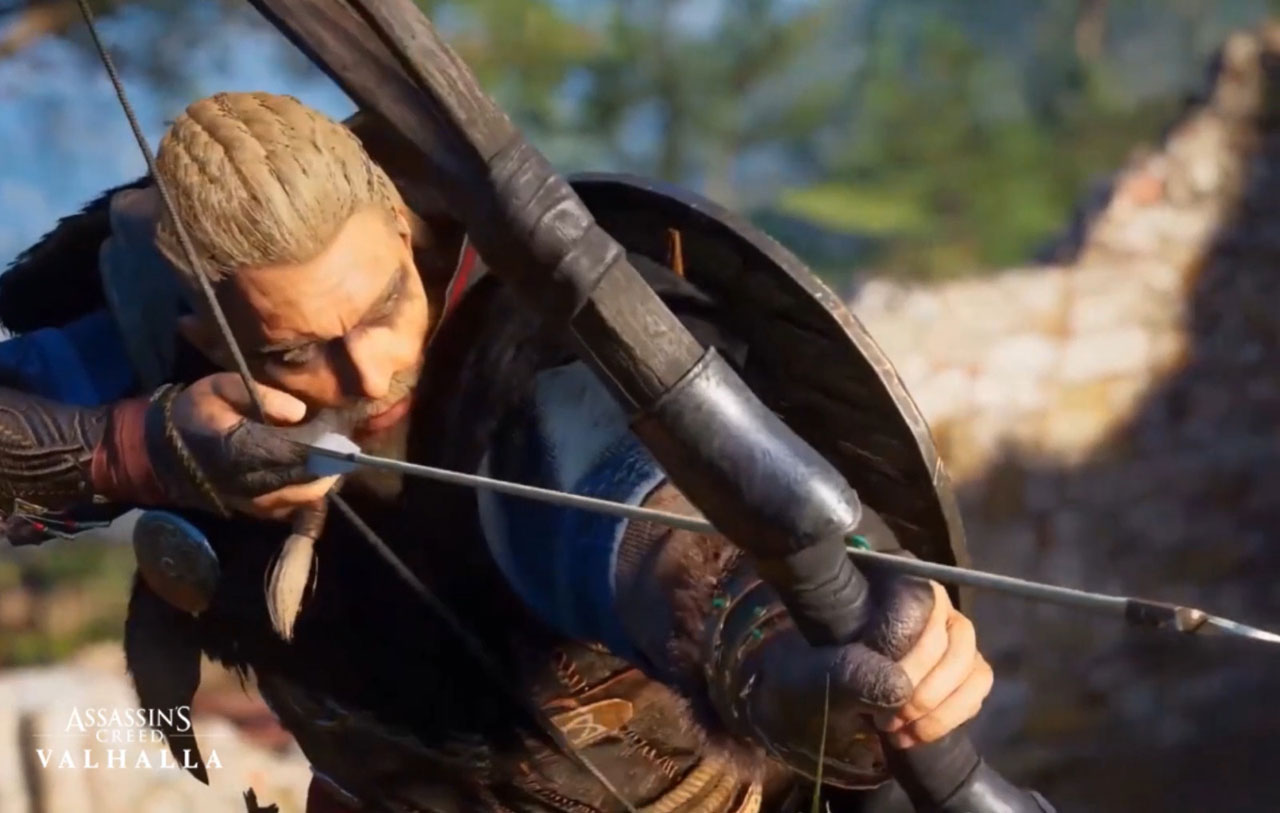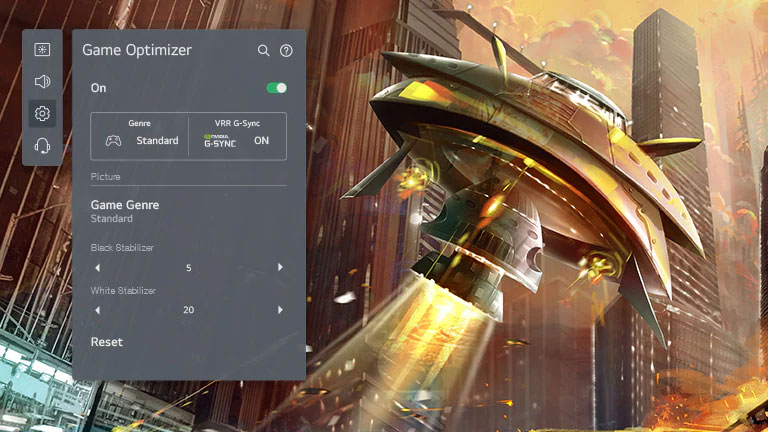 Game Optimizer
Game Optimizer puts all your game settings in one place. You can also toggle between G-SYNC and FreeSync technologies for a smooth gaming experience.
The Latest Gaming Specs
LG OLED TVs are capable of a 1ms response time, while support for VRR, ALLM, and eARC meets the latest HDMI 2.1 specifications. These features allow fast-moving content in higher resolution and smooth, synchronized graphics, giving you a more lifelike experience and a better chance of winning.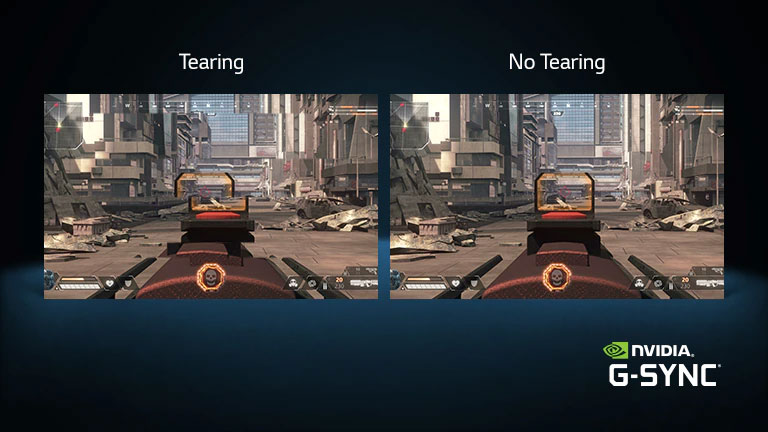 Partnerships with Game Industry Leaders
We partnered with NVIDIA to make LG OLED TV G-SYNC certified. Combine this with the stunning picture quality and ultra-fast response times of OLED and you're guaranteed to get the most out of your games every time you play.
OLED Sport.
TV in a league of its own.
LG OLED TV shows every play in all its realistic glory. The smooth motion of fast action means being a spectator has never been so spectacular — you've now got a front row seat to all the best sporting events.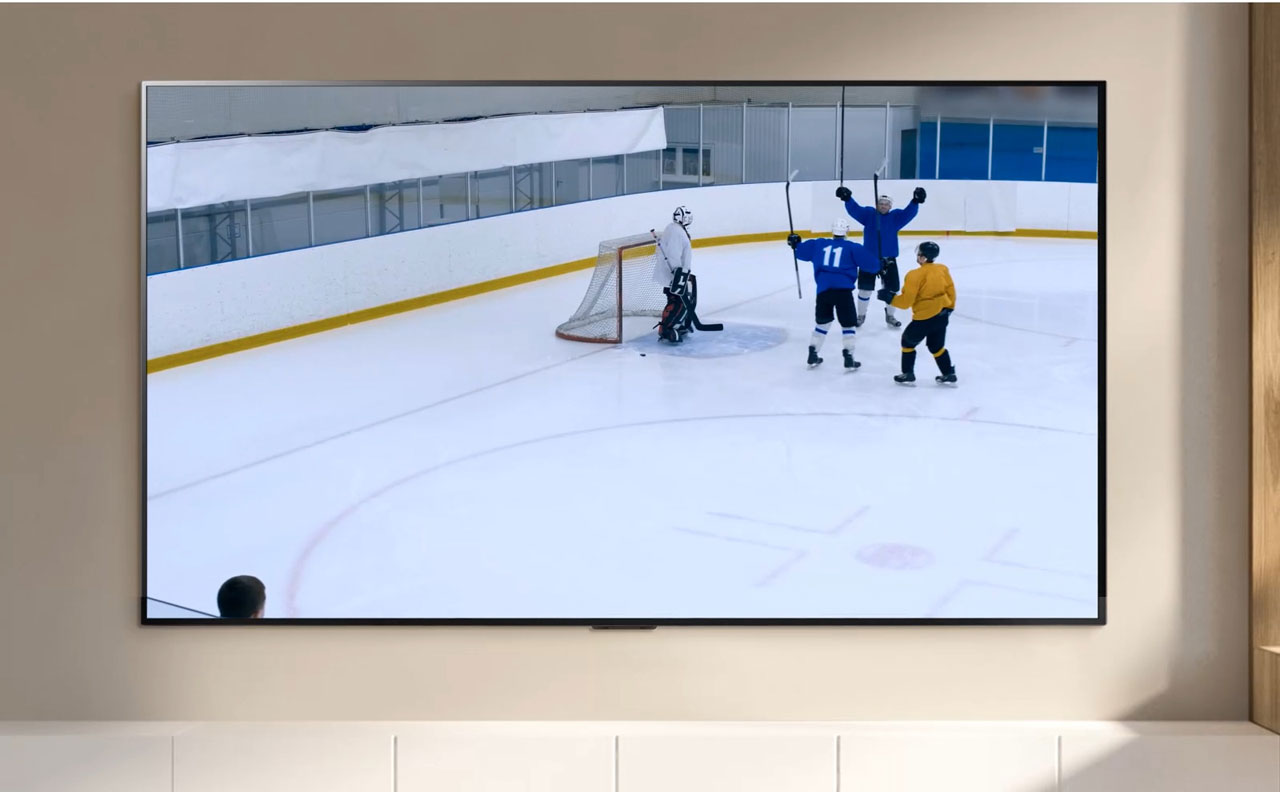 OLED Motion Pro
Advanced motion handling technology* reduces motion blur to deliver smoother action and a clearer viewing experience. Witness the quick and subtle detail of every play even during fast-paced sport.
* Not supported on streaming content.
Sports Alert
Sports fans have a new way to stay informed. Sports Alert* gives updates on your favorite teams, start times, and scores — even while you're watching other content. Easily switch to games without searching for the channel. NFL, NBA, MLB, NHL, Premier League and more — it's all here.
* Usage may vary by country.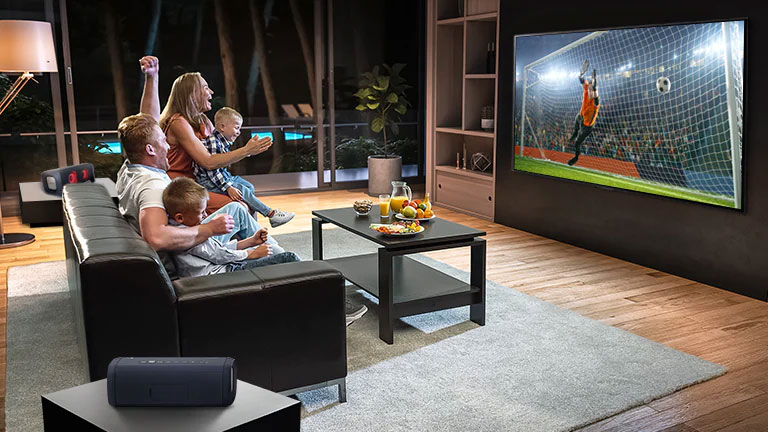 Bluetooth Surround Ready
Connecting LG Bluetooth speakers for wireless surround sound has never been easier. Connect up to two speakers, including LG XBOOM Speakers, for a true surround sound experience – not a wire in sight.
ThinQ AI
Think you know smart? Think again.
LG ThinQ is here to maximize your TV experience. Choose your favorite voice assistant and control your TV with your voice with an all new home screen to provide more convenience and control.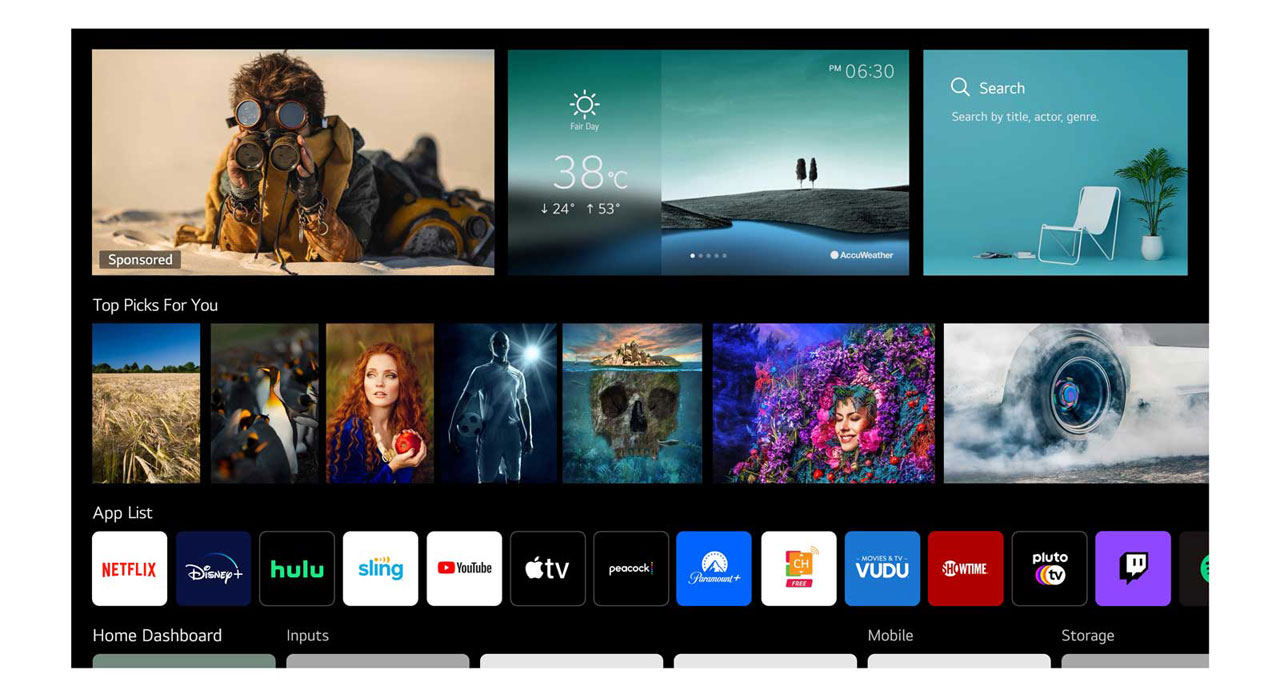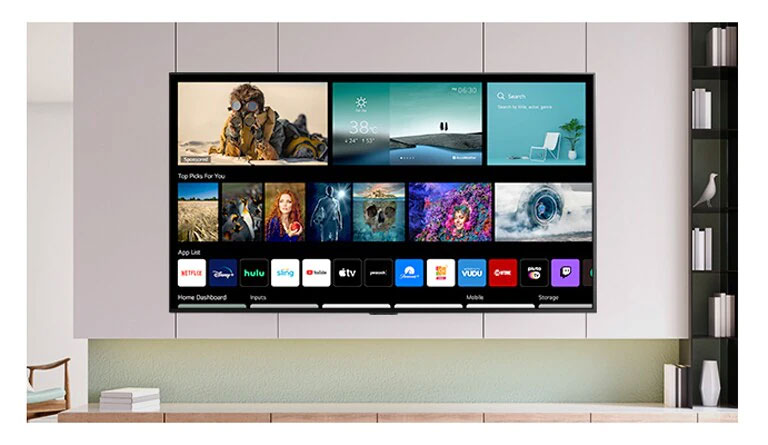 Entertainment access, now even easier
The newly designed home screen shows personalized content suggestions, gives you easier access to favorites, and lets you control connected devices all in one place.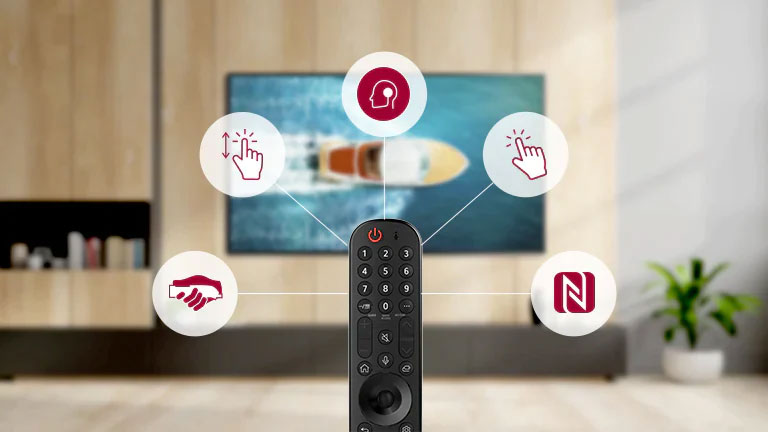 Magic Remote
The redesigned Magic Remote is more like a magic wand. The ergonomic design is easy to hold, and its point and scroll system allows faster searching. Built-in AI provides easy access to services, while hotkeys for major content providers give you shortcuts to all your favorites. In addition to all that you now have Magic Tap*, a clever new trick that connects your phone to your TV.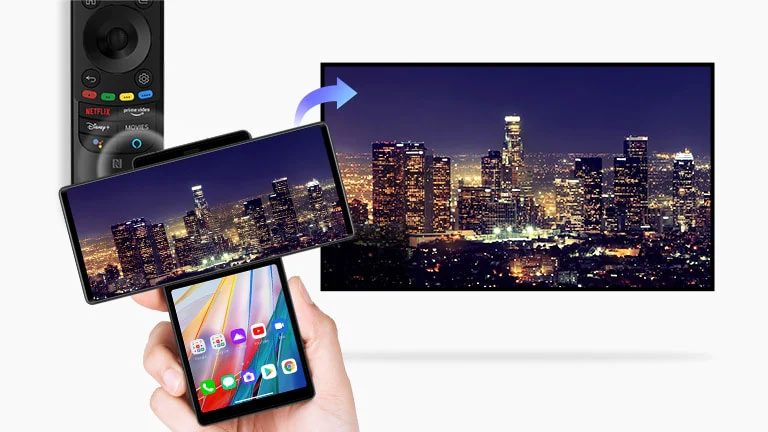 Magic Tap
You don't have to be a wizard to use Magic Tap*. Just tap your LG phone on the remote to mirror streaming content to the TV. You can even cast content stored on your phone and use it to control the TV — this is only possible with LG Smart TVs. You can also reverse mirror content from the TV to your LG phone, and it will even play the audio through your device. It really is like magic.
* Requires compatible mobile device with NFC.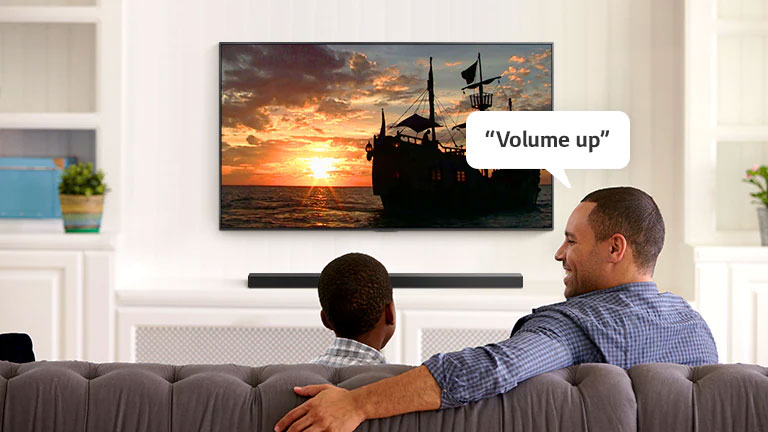 Enhanced by LG Audio
LG OLED TVs work in perfect harmony with LG audio products. Once you pair an LG Sound Bar with your TV, you can use your TV's Magic Remote to control the sound bar's volume and sound modes*. You also get to enjoy the full potential of your TV's sound engine through the sound bar. If you have LG TONE Free earbuds**, pair them with your TV to search with your voice, control volume, and even change channel.
* Sound Bar Mode Control is only available with SP11, SP9, SP8, and SP7.
** TV voice control is only available with LG TONE Free earbuds. Models FP8, FN7, FN6, FN5W and FN4.
a9 Gen4 AI Processor 4K
Brains that will blow your mind.
At the core of every LG 4K C1 OLED TV is the a9 Gen4 AI Processor 4K*, a groundbreaking chip that uses deep-learning algorithms to analyze and optimize content. Every adjustment to picture and sound is automatic, so everything you watch is spectacular.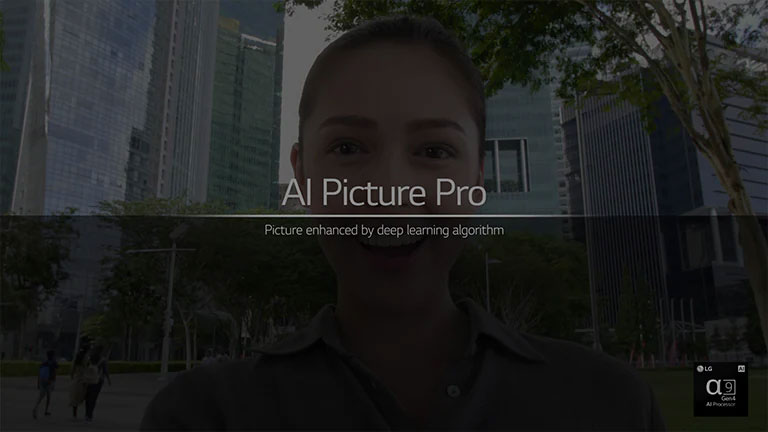 AI Picture Pro
Using a vast database of visual data points, the deep-learning algorithm recognizes content, removes noise, and optimizes picture quality. And the new Scene Detection feature can now analyze the type of scene being shown and improve the picture accordingly.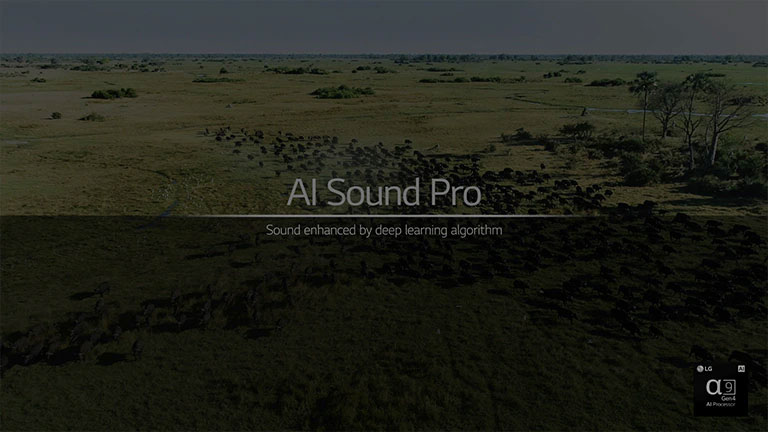 AI Sound Pro
By learning from audio data points, the processor identifies voices, effects, and frequencies so it can then optimize the sound by genre for a more immersive experience. And the new Auto Volume Leveling feature maintains consistent voice levels across different types of content.
OLED Design.
A gallery worth repeat visits.
LG OLED TVs redefine what TVs should look like. Their unbelievably slim designs are so beautiful that they make your living room more like a museum of modern art.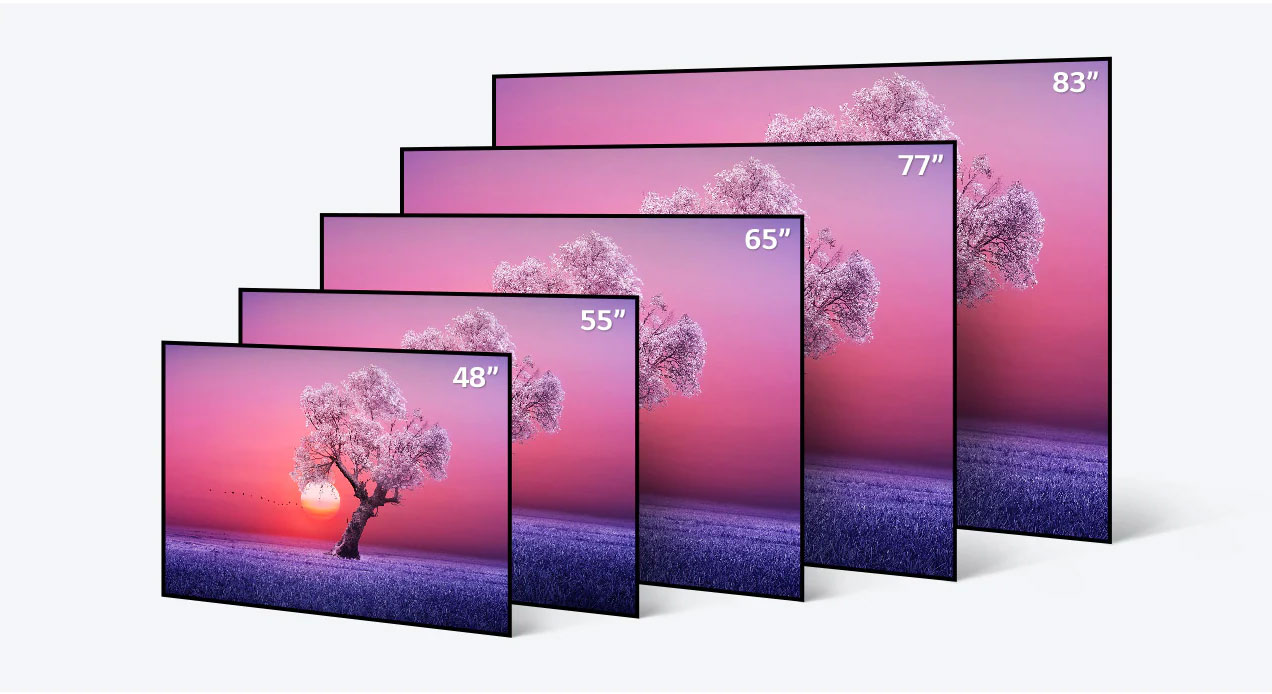 More sizes, more wow.
The artistry of LG OLED TV C1 is available in five sizes ranging from 48-inches to a massive 83-inches.