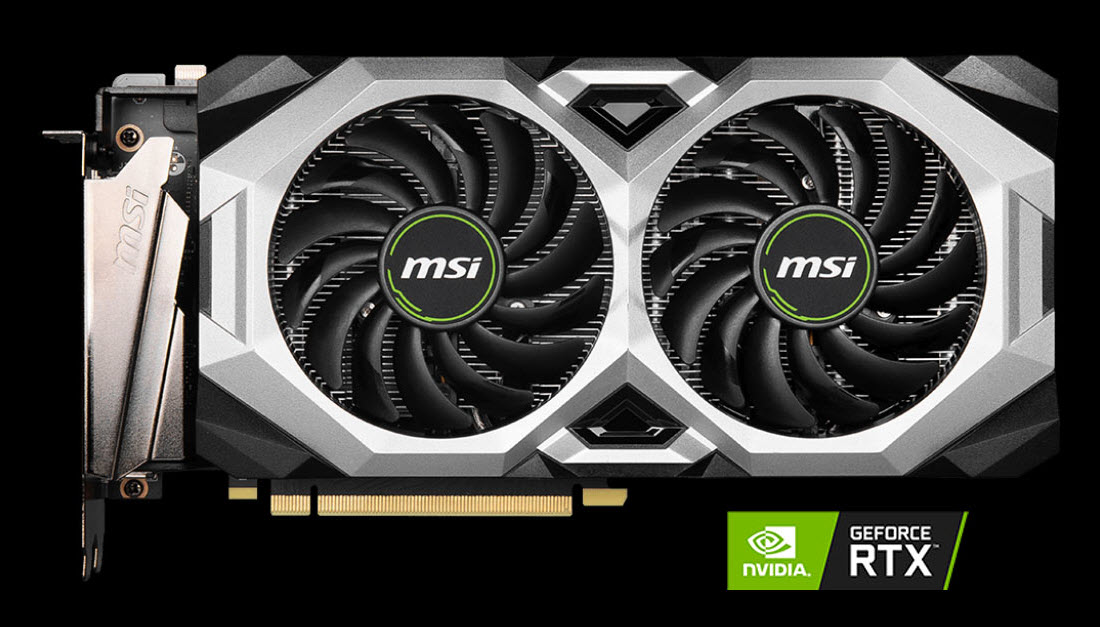 GeForce RTX 2080 SUPER VENTUS XS OC
Packed with more cores and higher clocks than the original RTX 20 Series, the MSI GeForce RTX 20 SUPER series graphics card makes a step forward for hardcore gaming. Enjoy games enhanced by lifelike ray tracing, artificial intelligence and programmable shading. The card features a stylish design that keeps its presence known in any build and comes with a sturdy backplate for great protection. Two TORX fans work with copper heat pipes to ensure maximum heat dissipation. Easily overclock the GPU and monitor all metrics with MSI Afterburner software.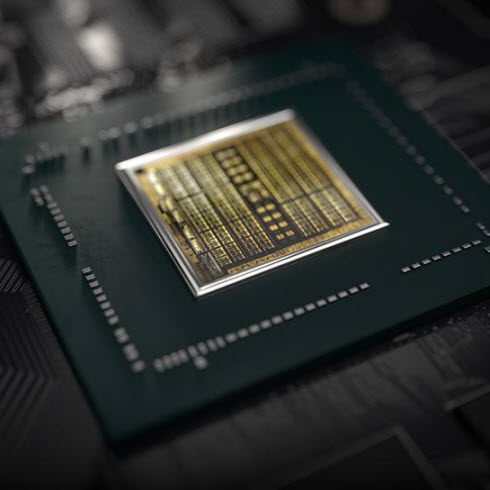 NVIDIA Turing Architecture
GeForce RTX is powered by NVIDIA Turing, the world's most advanced GPU architecture for gamers and creators. Get truly next-gen performance and features with dedicated AI and ray tracing cores for the ultimate experience.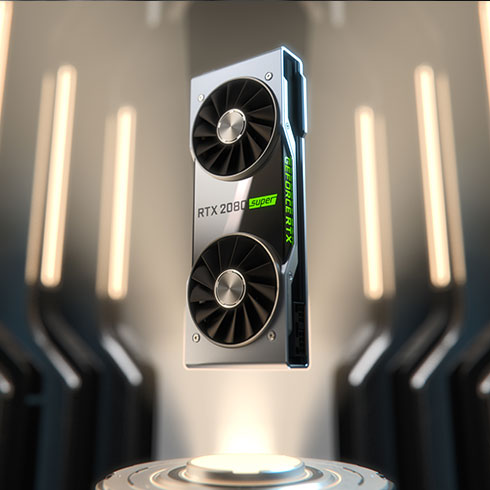 Get SUPER Powers
The new GeForce RTX SUPER Series has even more cores and higher clocks, bringing you performance that's up to 25% faster than the original RTX 20 Series and 6X faster than the previous-generation 10 Series GPUs. It's time to gear up and get super powers.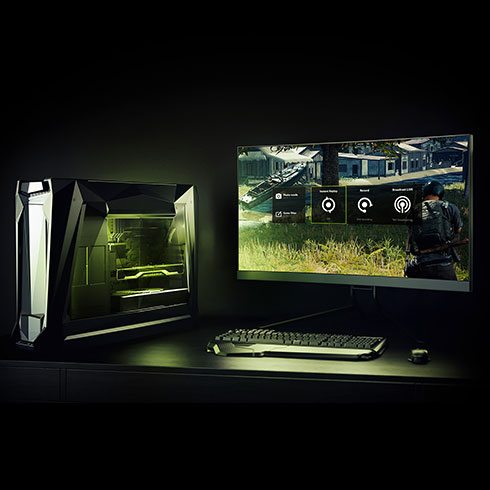 GeForce Experience
Capture and share videos, screenshots, and livestreams with friends. Keep your drivers up to date and optimize your game settings. GeForce Experience lets you do it all. It's the essential companion to your GeForce graphics card.
DESIGN & COOLING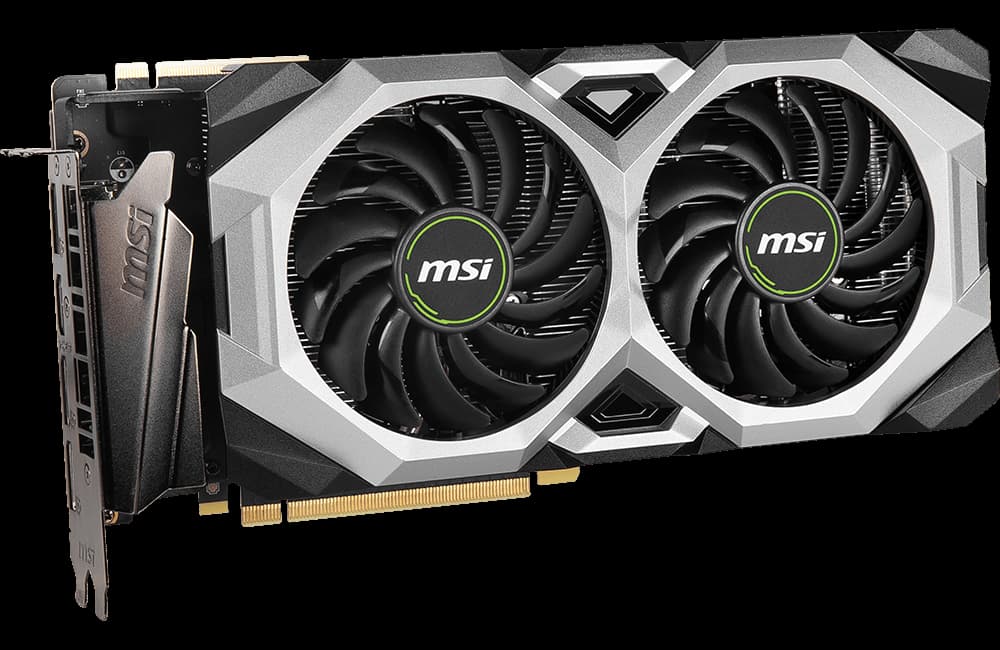 Premium Design
A fresh new dual fan design, VENTUS proudly displays its industrial shapes in neutral colors to fit any build.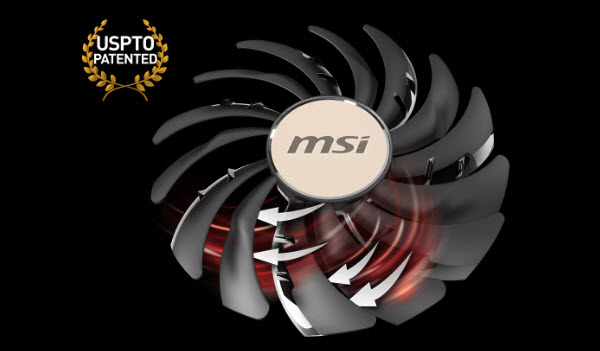 TORX Fan 2.0
Using two of the award-winning TORX Fans 2.0, MSI VENTUS graphics cards provide years of top-notch cooling performance.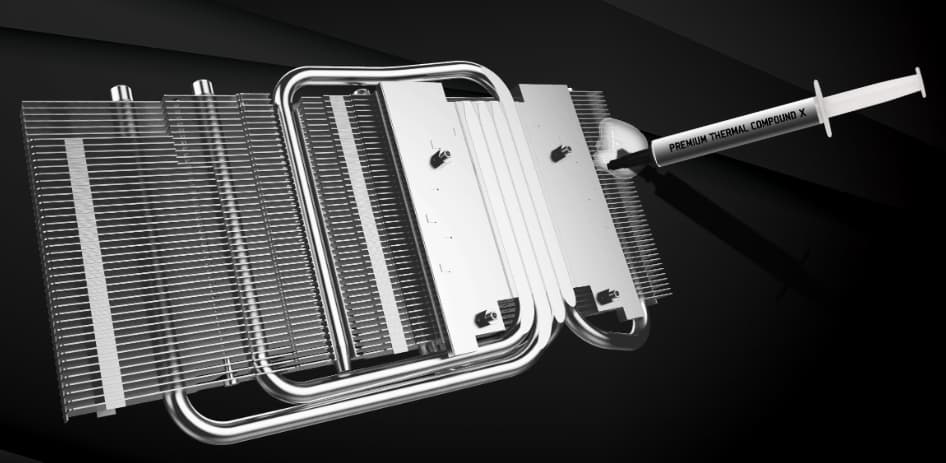 Direct Contact Heat Pipes
Up to 6mm thick copper heat pipes at the bottom maximize heat transfer.
Premium Thermal Compound
Every detail counts when it comes to creating the ultimate thermal design, which is why VENTUS uses a premium thermal compound to make sure it outlives the competition.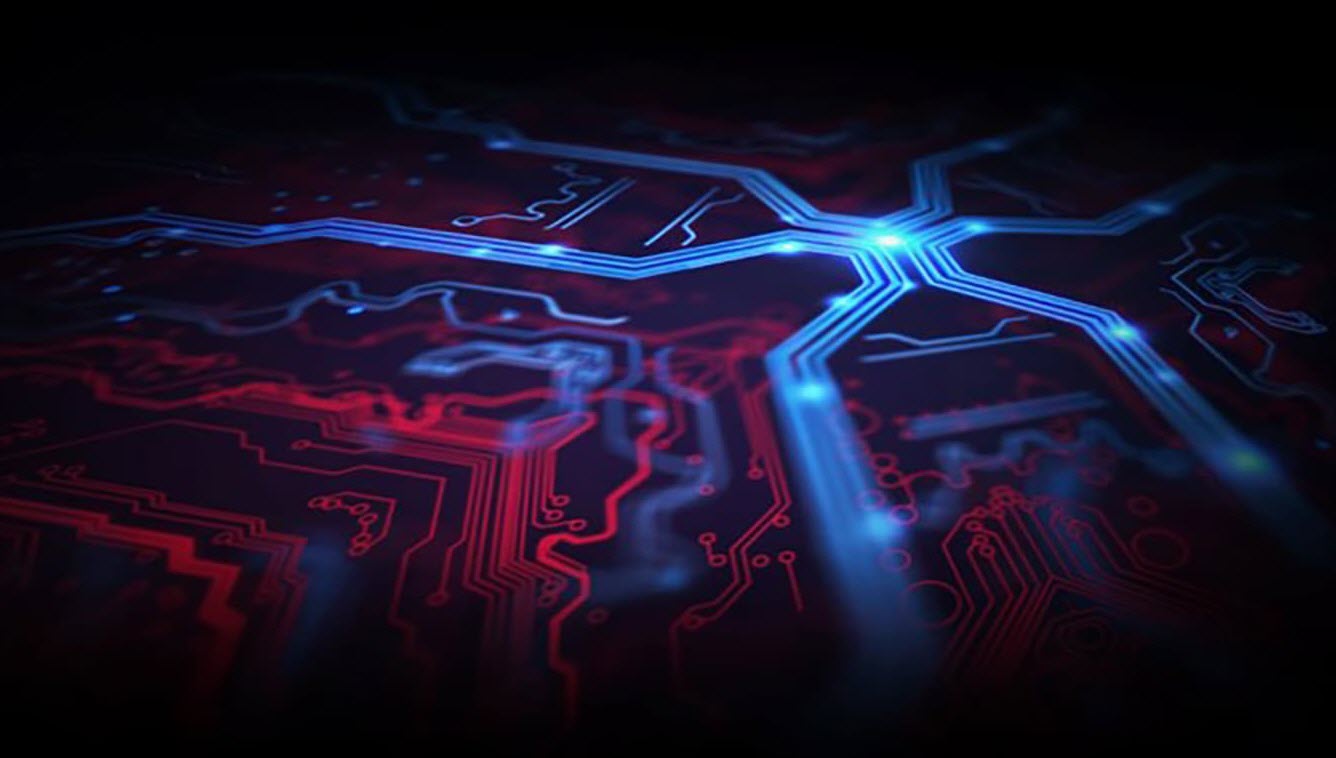 Amplified PCB
Using thicker layers of copper enables faster and cleaner signal transmission for sustained performance.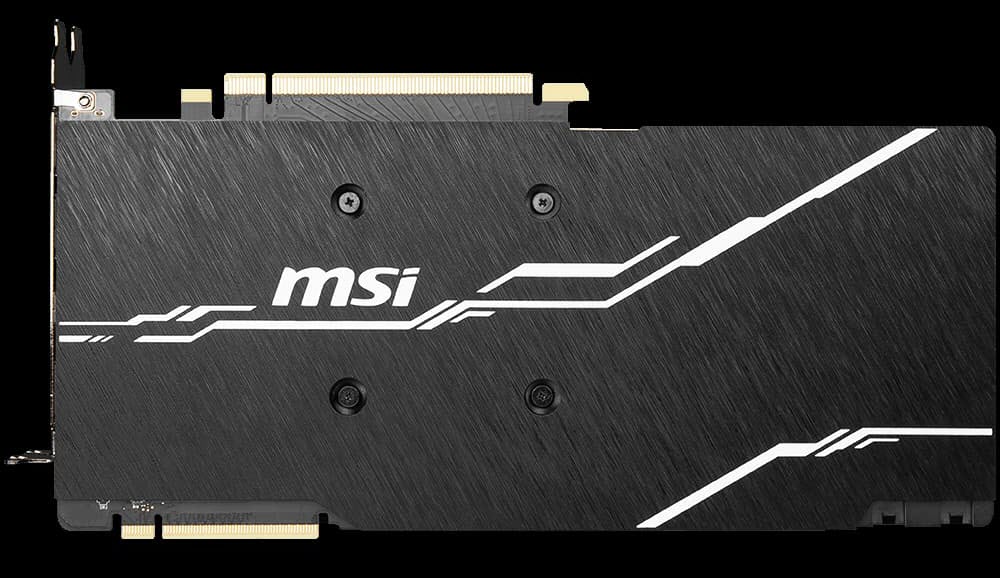 We've Got Your Back
A sturdy backplate helps to strengthen the graphics card and complements the design to look even better.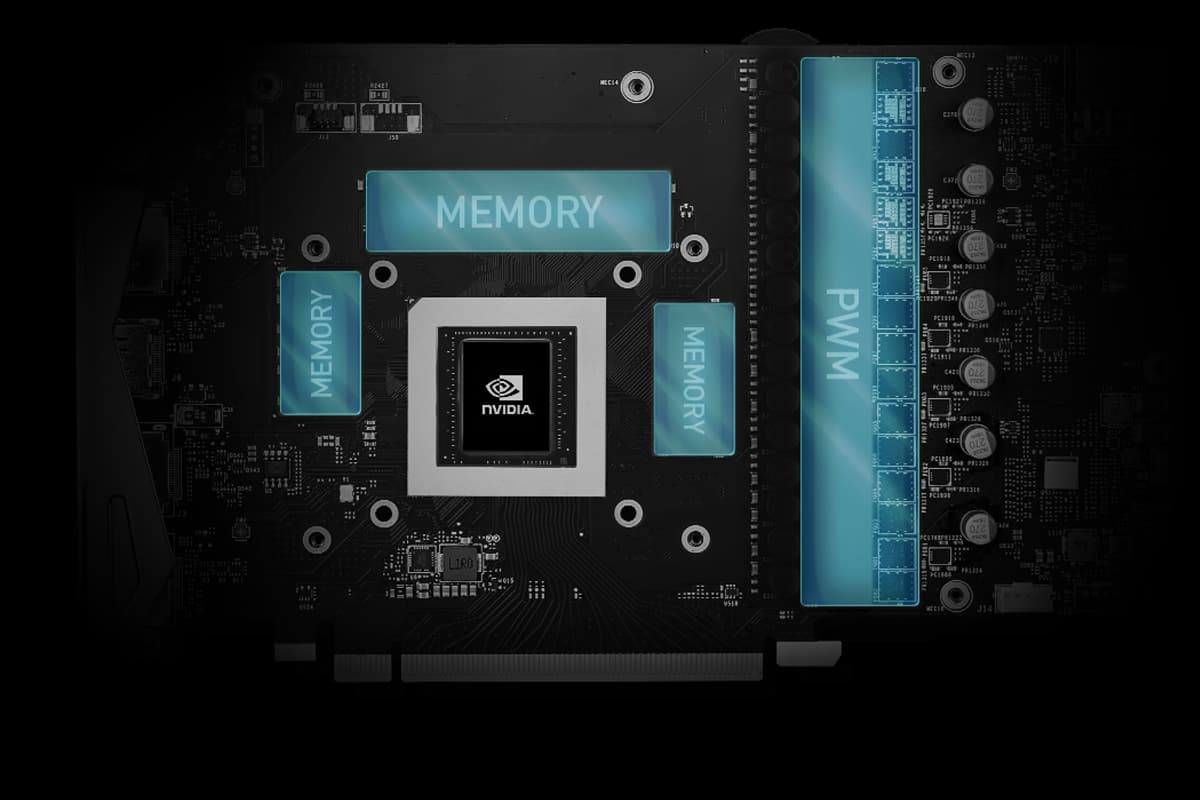 Thermal Padding
Ample amounts of thermal pads are used to allow various components to transfer heat to the heatsink for better cooling.
EXPERIENCE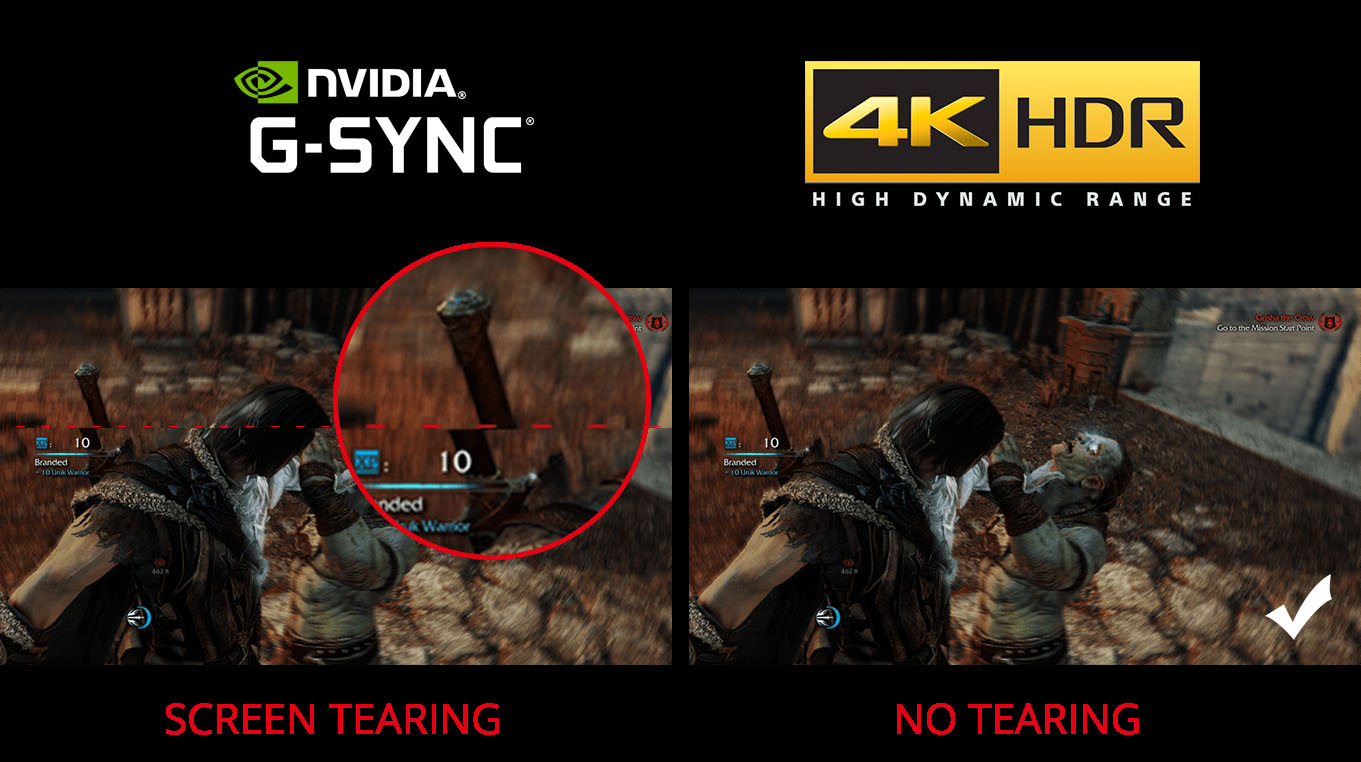 The Future of Gaming
NIVIDA G-SYNC brings the smoothest, fastest and most exciting gaming experience ever by eliminating screen tearing, display stutter and input lag.
Ultra-high resolution (UHD) delivers 4x the resolution of 1080p content, enabling much sharper and crisper images with delicate details during gaming.
High Dynamic Range (HDR) enhances your gaming world with higher contrast and brighter colors than you've ever seen before.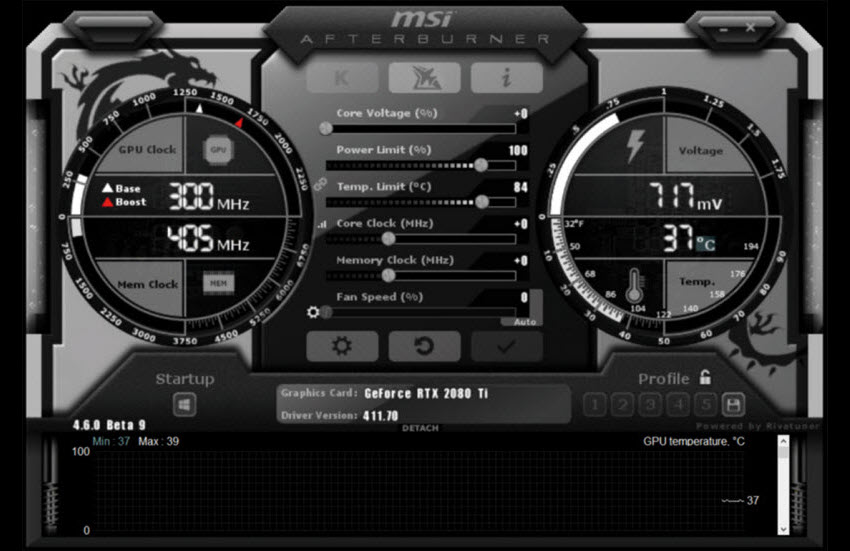 Afterburner
MSI Afterburner is the world's most recognized and widely used graphics card Overclocking software. It gives you full control of your graphics card and enables you to monitor your system's key metrics in real-time.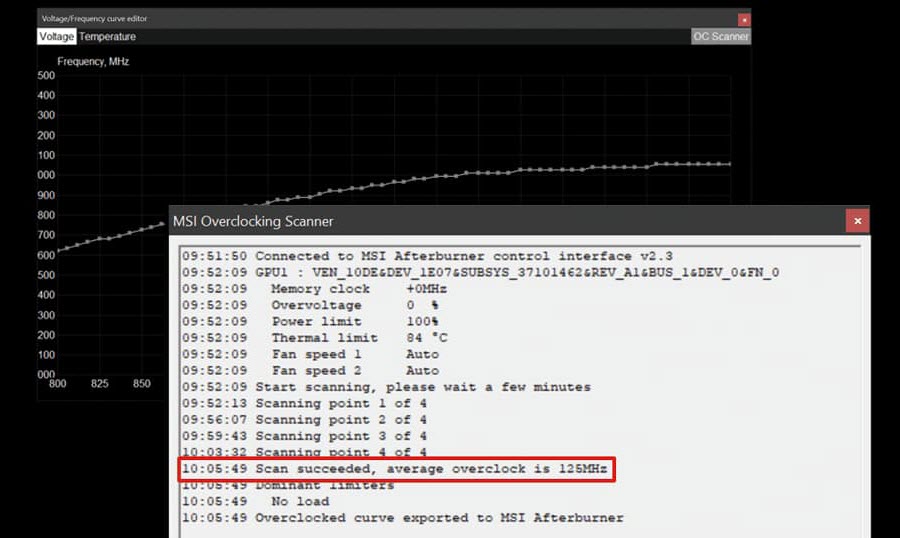 OC Scanner
The latest version of MSI Afterburner features OC Scanner for GTX 16 series graphics cards. OC Scanner is an automated function that will find the highest stable overclock settings for your card. Giving you a free performance boost for a smooth in-game experience thanks to higher FPS.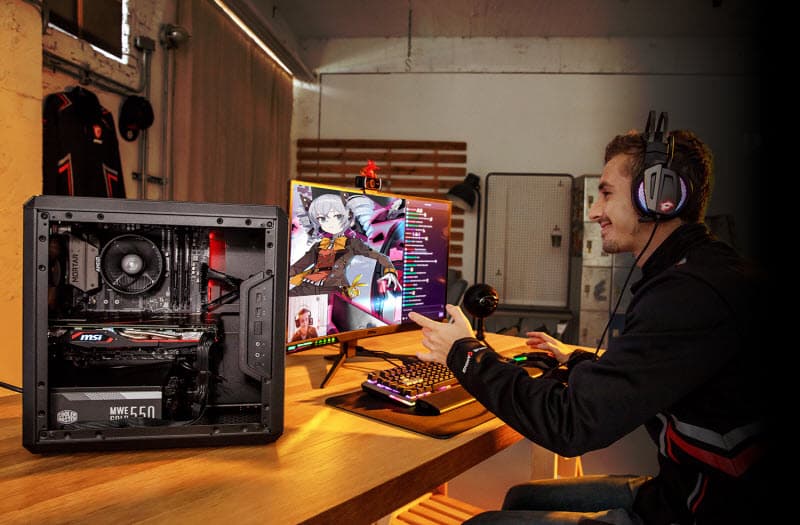 MSI App Player
Developed under an exclusive partnership with BlueStacks, the MSI APP Player brings seamless gaming experiences to PCs. Leverage the advantages of mouse and keyboard controls, better graphics, and multi-tasking for mobile gaming supremacy.