X470 GAMING PLUS MAX
A great foundation for your new powerhouse, this ATX motherboard works flawlessly with AMD's desktop processors for Socket AM4 and supports high-end components like dual M.2 NVMe SSDs and multi-GPU setup. A plethora of advanced MSI technologies will take overall experience up a notch, including Core Boost for stable power delivery, Audio Boost 4 for amazing sound and DDR4 Boost for optimal memory performance.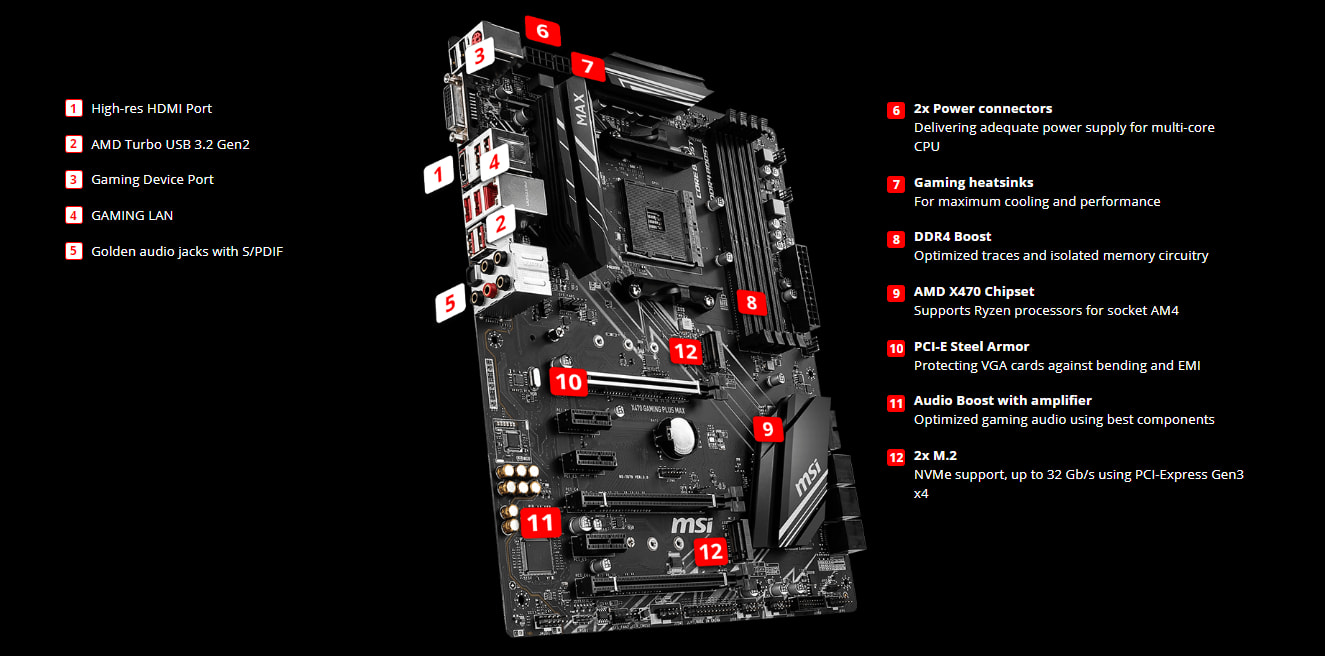 DIY FRIENDLY
MSI motherboards feature tons of convenient and smart designs, such as convenient pin-header keep out zone, friendly SATA & USB location and so on, so DIY users can pick and choose any gaming rig they want.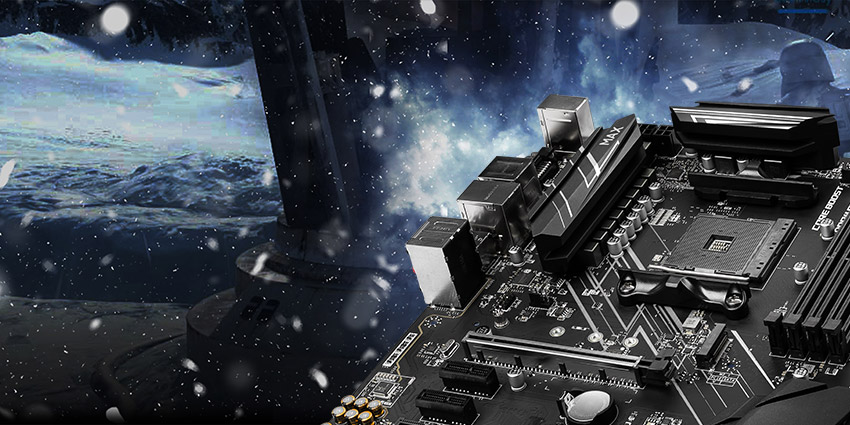 Cooling
Cooling your PC is essential for reliable performance. MSI motherboards feature excellent power design with solid and heavy heatsink. We've made sure to include enough fan headers with full control to allow you to cool your system any way you want.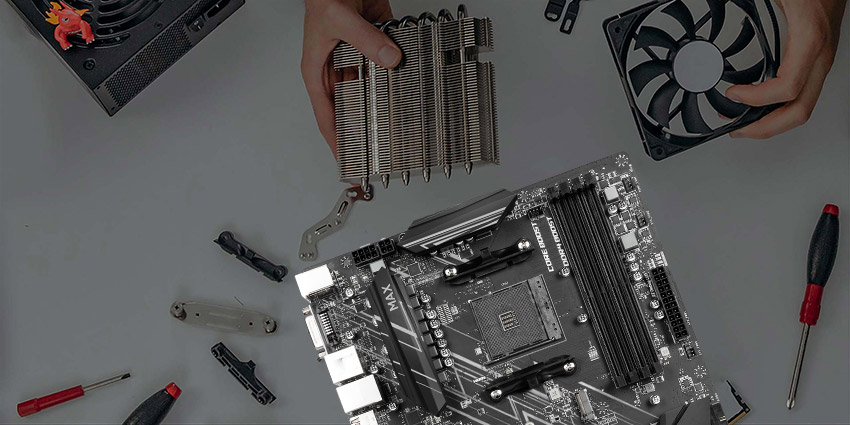 Hardware
MSI motherboards feature tons of convenient and smart designs for DIY users, complemented by countless system tuning and troubleshooting tools that are at your disposal to push your system to new heights and satisfy even the most demanding tweaker. Makes it so easy to install your own motherboard and gaming rig without any issue.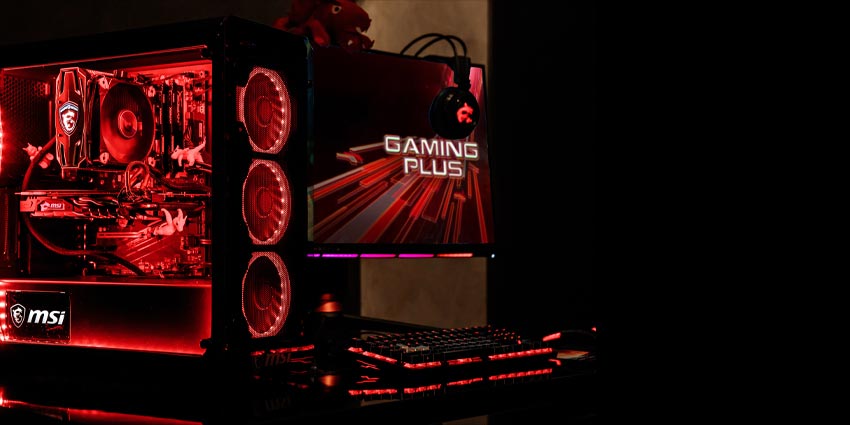 Compatibility
MSI motherboards are designed with both physical and device compatibility in mind. Pin-headers, SATA, and USB connectors are positioned away from other components and devices. A comprehensive DDR memory Qualified Vendor List (QVL), the result of extensive memory testing and tuning, makes it easier to pick compatible products.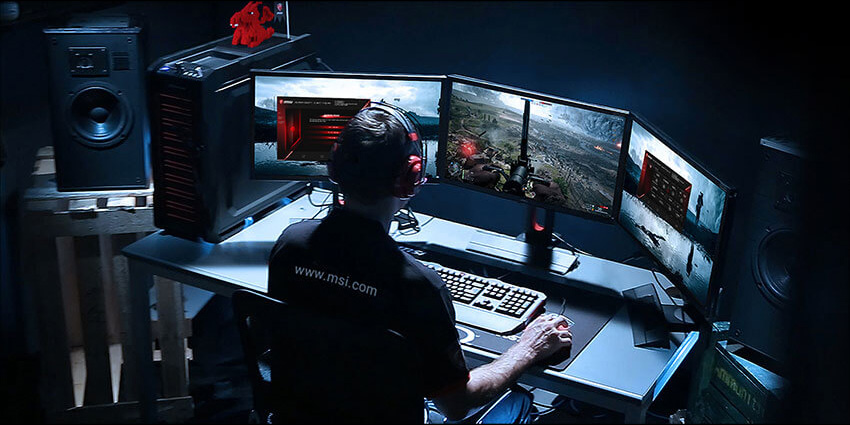 BIOS and Software
Complete your high performance experience with an array of performance enhancing software from MSI. From a loaded yet easy to use BIOS to potent live system tools, get the most out of your motherboard at any moment.
ENHANCED PERFORMANCE
MSI motherboards feature all the latest solution for enthusiast gamers and prosumers. CPU and memory enhancement and fast storage and USB transfer speed are ready to be on the battlefield.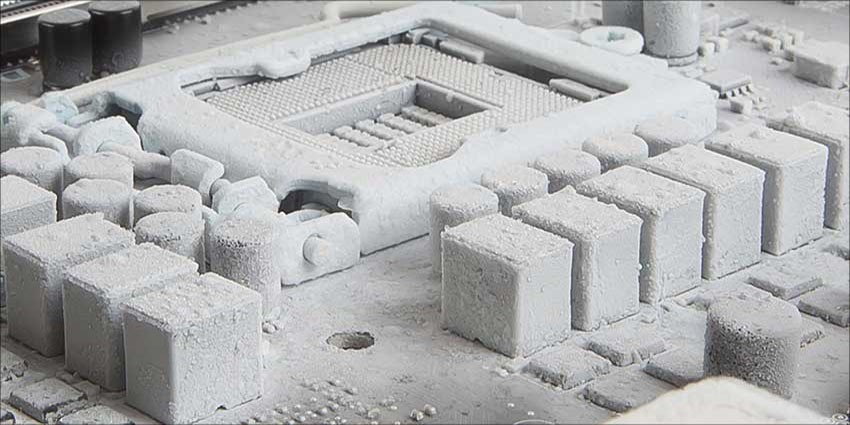 CPU
High-quality power supply components and intelligent fans optimize CPU cooling performance, which is a key factor in ensuring stable and high-speed operation of the system.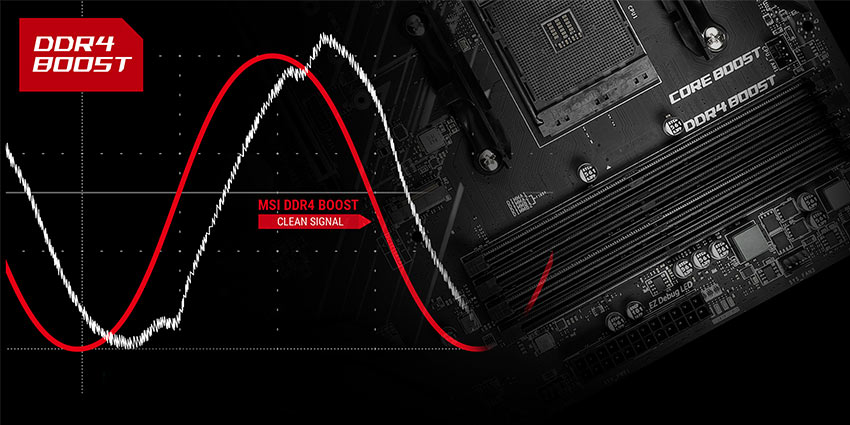 Memory
Optimized layout design and a fully isolated memory circuitry ensure perfect stability and performance. You never have to worry about your system crashing during games with MSI DDR4 BOOST.
Storage
MSI motherboards support all the latest storage standards, which allows users to connect any ultra-fast storage device. Start games faster, load levels faster and have a real advantage over your enemies.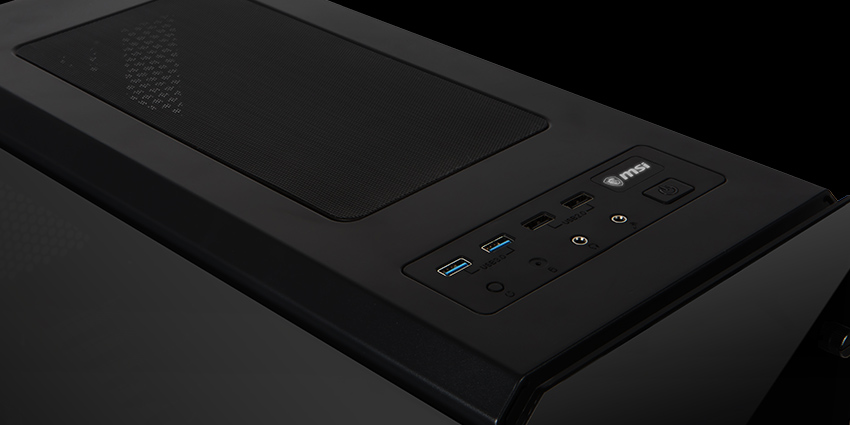 USB
Read and write your files over USB faster than ever. MSI offers a wide variety of options to connect and boost your USB devices, delivering lightning-fast transfer speeds up to 10Gb/s.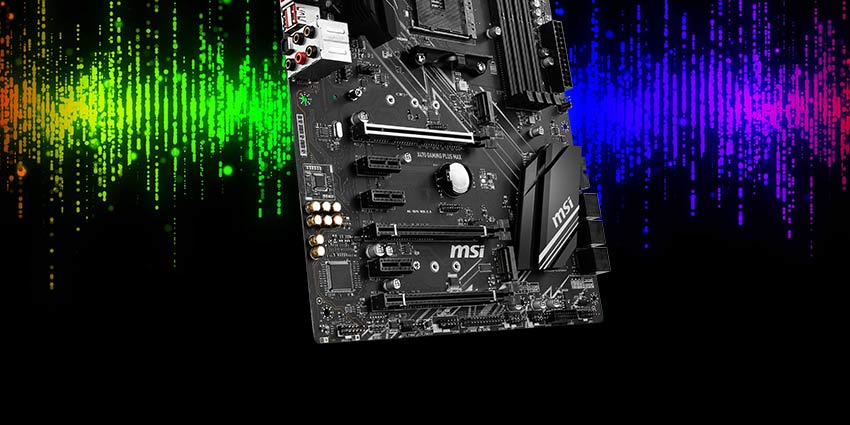 SOUND THAT PULLS YOU INTO THE GAME
Deliver the highest sound quality through the use of premium quality audio components and get the most immersive sound experience when gaming. MSI motherboards let you enjoy breathtaking, gaming-changing sound.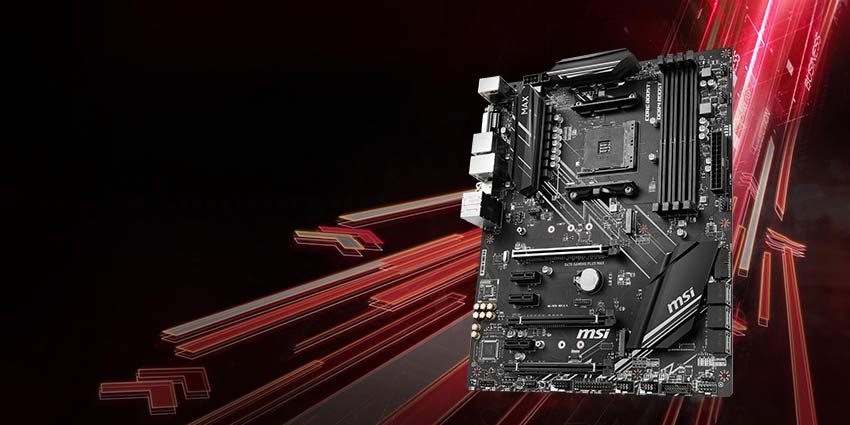 GAME IN STYLE
Satisfying gamers with what they really need, MPG GAMING PLUS is equipped with all the crucial gaming weapons. A legacy spirits comes back to life with lightning fast performance enabled by an optimized design and high quality components. Red GAMING DNA lives on!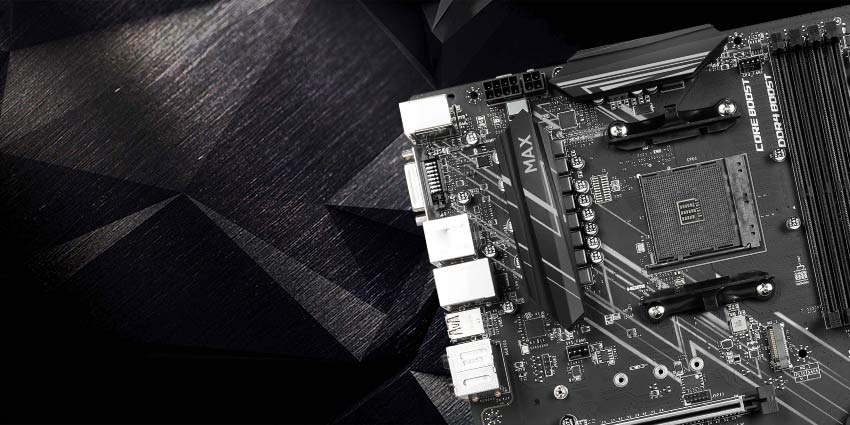 BUILT ON EVERLASTING QUALITY
Using only the finest quality components and integrating the latest technological innovations delivers the best possible professional experience. Rigorous quality testing under the most extreme conditions ensures a super reliable, long-lasting and high performance motherboard.