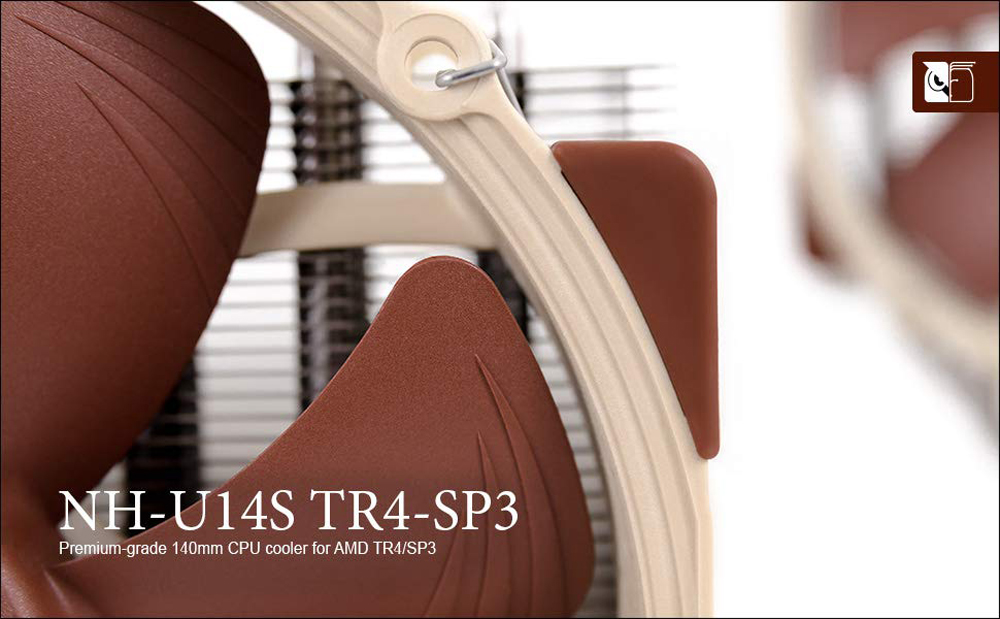 Continuing the legacy of Noctua's classic NH-U-series, which has received more than a thousand awards and recommendations from international hardware websites and magazines, the NH-U14S has become a benchmark for high-end 140mm single tower coolers. The TR4-SP3 version is a tailored custom model for AMD's TR4/SP3 platform (Ryzen Threadripper / Epyc) and features a larger contact surface as well as the latest SecuFirm2 mounting system for socket TR4/SP3. Topped off with the renowned quiet NF-A15 PWM 140mm fan and Noctua's proven NT-H1 thermal compound, the NH-U14S TR4-SP3 forms a complete premium-quality solution that combines maximum performance and superb acoustics for enthusiast-grade TR4/SP3 systems.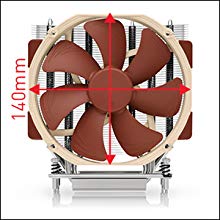 140mm size for maximum performance
With six heatpipes, a fin surface area of more than 6000cm² and the large NF-A15 140mm fan, the NH-U14S TR4-SP3 provides a superior level of cooling performance that makes it ideal for the most high-end, enthusiast-grade TR4/SP3 systems.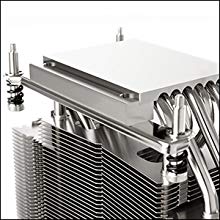 SecuFirm2 mounting system for TR4/SP3
Noctua's SecuFirm2 mounting systems have become synonymous with quality, safety and ease of use. The TR4-SP3 variant has been completely custom-designed for the new socket and is particularly easy to install: Put on the heatsink, fix the four spring-loaded screws and you're done!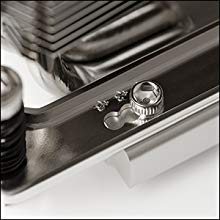 Offset mounting options for better PCIe clearance
In order to assure optimal compatibility with SLI and CrossFire multi-GPU setups, the SecuFirm2 mounting for TR4/SP3 makes it possible to offset the cooler by 3 or 6mm towards the upper edge of the motherboard, thereby increasing clearance of the top PCIe slot.
NF-A15 140mm premium fan
Built with Noctua's AAO standard and sophisticated aerodynamic design measures, the NF-A15 has built up a reputation as one of the best 140mm heatsink fans on the market.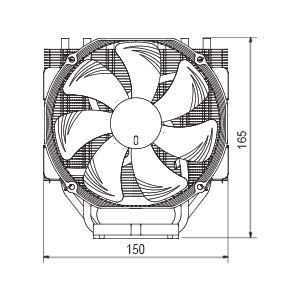 Cooler Specification
Compatibility
WARNING. Please check motherboard compatiblity before purchase. Compatibility guides can be found on our website noctua.at/en/support/
compatibility-lists/
Scope of delivery
NF-A15 PWM premium fan
Low-Noise Adaptor (L.N.A.)
NT-H1 high-grade thermal compound (pre-applied)
SecuFirm2 mounting kit
Anti-vibration pads and fan-clips for second NF-A15 (optional)
Noctua metal case-badge
Measurements
Height (without fan): 165 mm
Width (without fan): 150 mm
Depth (without fan): 52 mm
Height (with fan): 165 mm
Width (with fan): 150 mm
Depth (with fan): 78 mm
Weight (without fan): 865 g
Weight (with fan/s): 1030 g
Materials
Copper (base and heat-pipes),
aluminium (cooling fins),
soldered joints & nickel plating

Customised for AMD TR4/SP3
Please note that the NH-U14S TR4-SP3 is a dedicated version for the AMD TR4/SP3 socket. Due to its customised larger base, it cannot be used on any other sockets and is incompatible with Noctua's standard mounting kits.