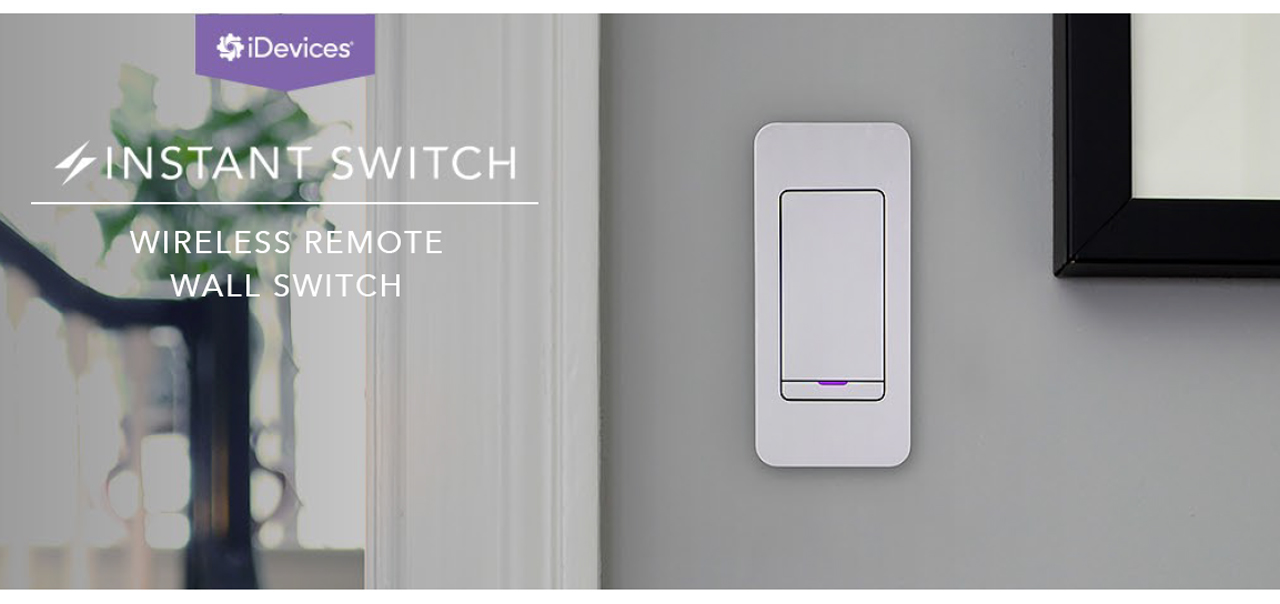 Make the everyday things in your home extraordinary with iDevices
Installs in seconds
Place Instant Switch anywhere using the included Command Strip from 3M and custom faceplate - no bracket necessary. It works right out of the box with a pre-installed coin cell battery.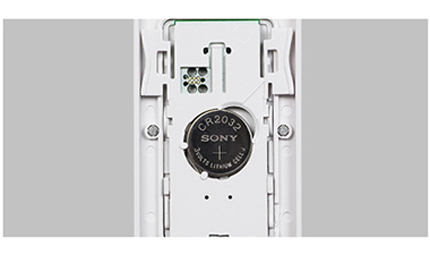 Add a switch anywhere
Instant Switch pairs exclusively with iDevices diverse line of products so you can add switched control of nearly anything in your home without cutting holes or wiring.
Dimming made simple
When paired with the iDevices Dimmer Switch or iDevices Socket, you can use Instant Switch to dim lighting throughout your home.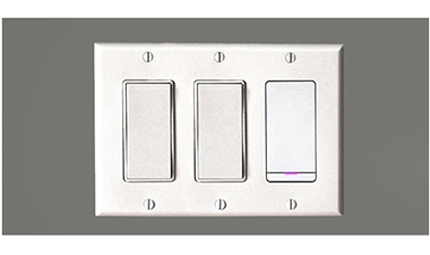 Designed for any home
Use the included custom faceplate, or install Instant Switch with any standard rocker faceplate so it blends with your home's existing lighting system.
Control where you've always wanted it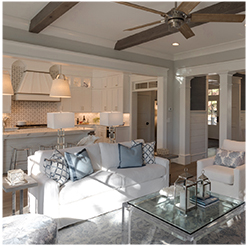 Create 3 or 4-way control
Pair the Instant Switch with the iDevices Dimmer or Wall Switch for added control in any room.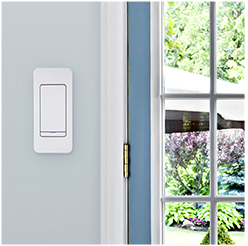 Control outdoor lighting
Pair the Instant Switch with the iDevices Outdoor Switch or Wall Switch to control outdoor lights and accessories from inside.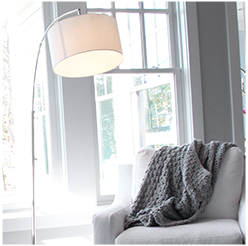 Control hard to reach places
Pair the Instant Switch with the iDevices Switch or Wall Outlet to add a convenient control point for lamps and other plug-in electronics.
Access where you need it
Pair the Instant Switch with your favorite iDevices product and install it strategically for improved access in any living space.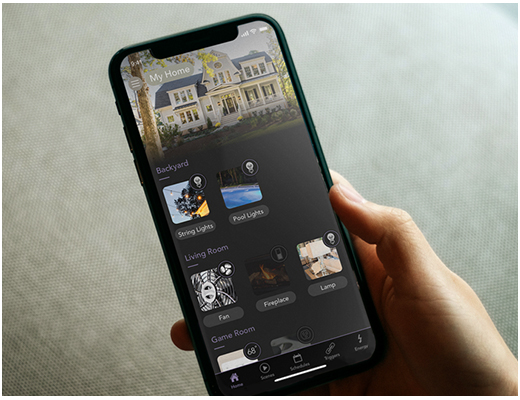 iDevices Connected app
Everything you love about your home in one app.
Connecting your home shouldn't be intimidating. The iDevices Connected app takes out the stress and makes it as simple as possible to control your home from anywhere.
Control any HomeKit compatible product
Create custom schedules & scene
Customizable to your routine
Access & control from anywhere
Available on the App Store or Google Play
iDevices Instant Switch requirements
A compatible iDevices product (The Instant Switch isn't compatible with the iDevices Thermostat)
Free iDevices Connected app
Controlling this product requires iPhone, iPad or iPod touch that supports Bluetooth Low Energy and is running iOS 8.1 or later
Android 4.3+ devices with Bluetooth Low Energy
Dimming feature requires a dimmable light bulb
Note: The iDevices Instant Switch isn't HomeKit compatabile