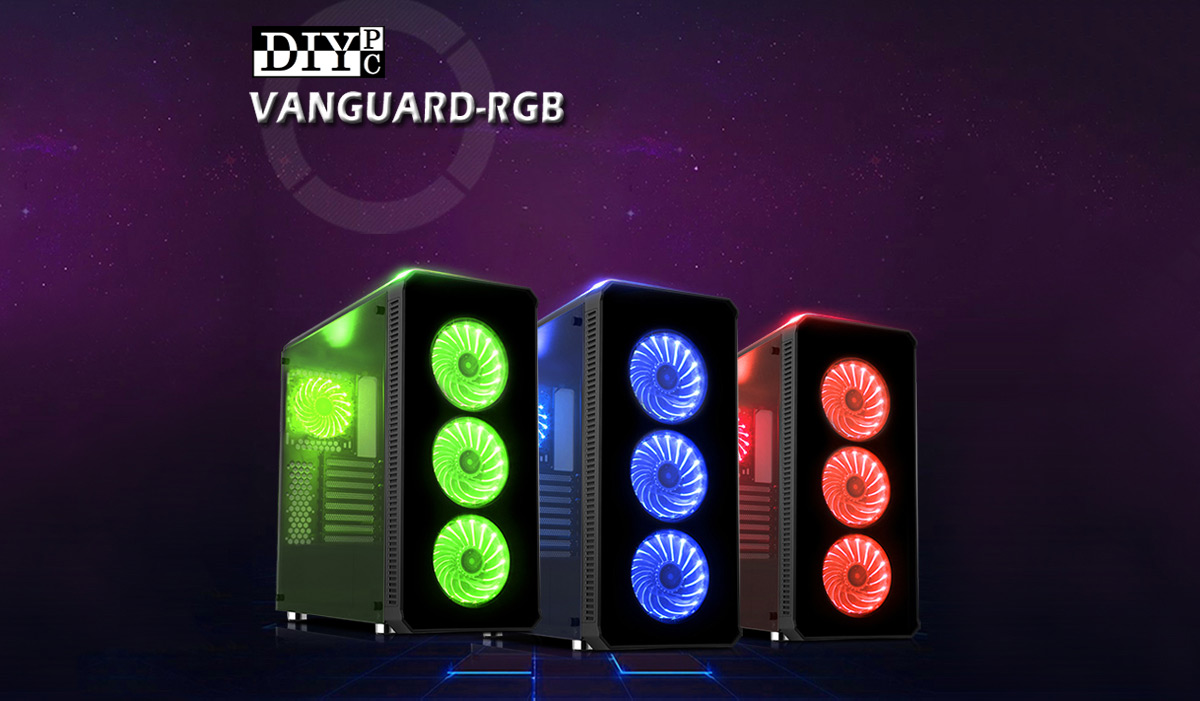 A Unique Design for the Ultimate Gaming Solution
DIYPC Vanguard-RGB Case
A mid-tower computer case with three tempered-glass panels covering ample space that accommodates up to 440mm-long graphics card and 180mm-high CPU cooler. Four pre-installed RGB fans light up your build with brilliant colors and multiple lighting effects. Bottom-mounted power supply with a PSU shroud gives a clean look and enables independent cooling. Easily route and hide cables and wires in the 33mm clearance behind the motherboard tray. Keep dust out with dust filters at both top and bottom. Four USB ports—two USB 3.0 and two USB 2.0—are located on the top for handy access. If you're looking for a chassis that combines style, quality, features and ease of build, look no further than the DIYPC Vanguard-RGB.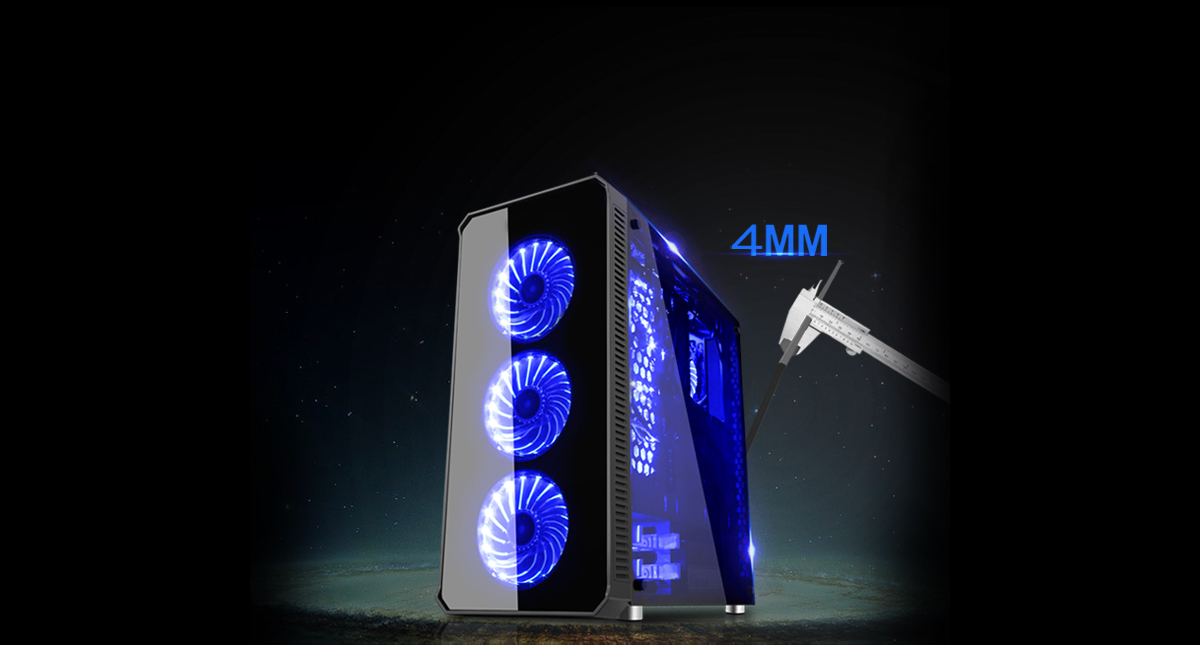 4mm Tempered Glass on Three Sides
(Front, Left and Right Panels)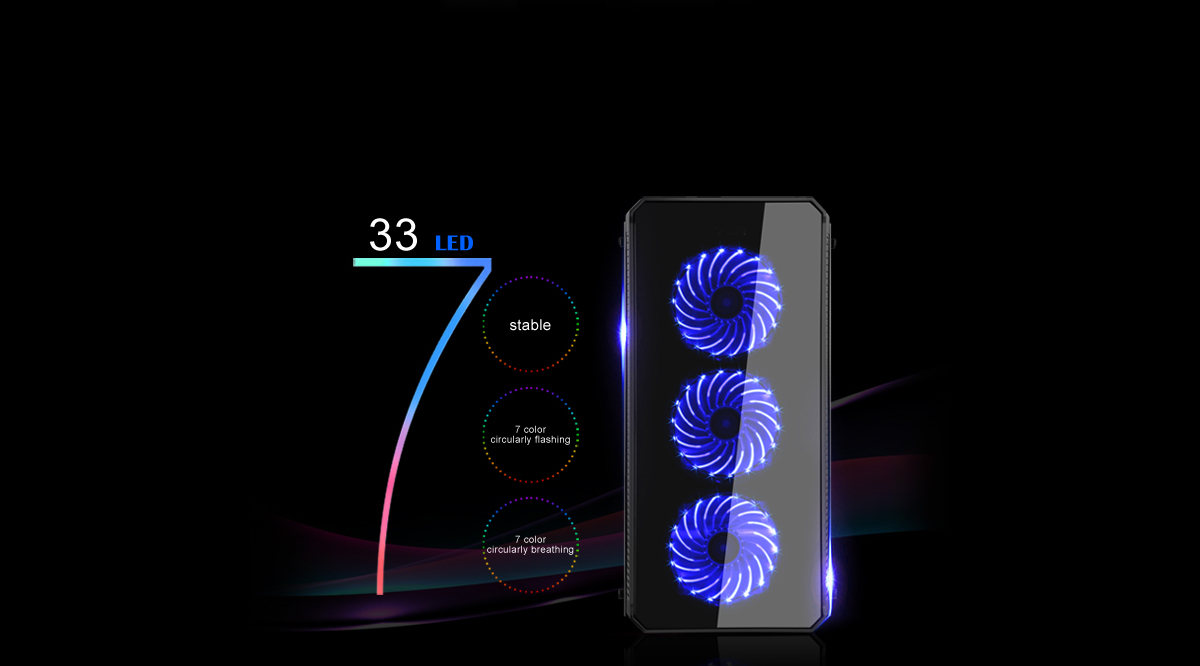 4x Pre-Installed RGB LED Fans
(Get 7 Different Colors in 3-Mode Control)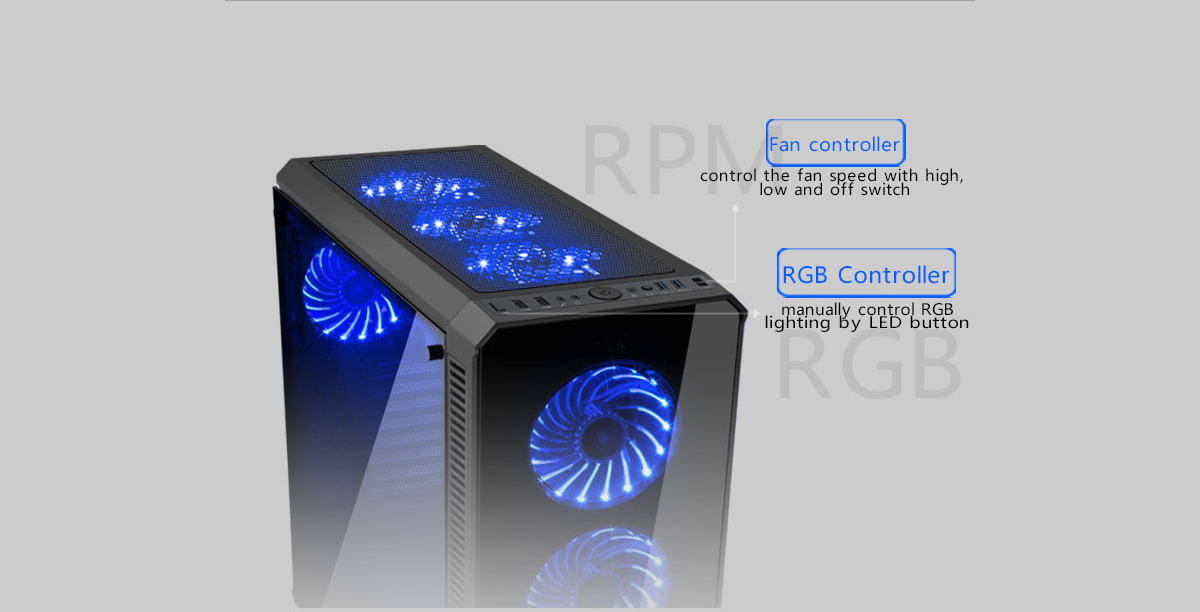 Independent Control of LED Colors and Fan Speeds
If your motherboard has an RGB connector, this case has an AURA adapter ready to sync with a compatible motherboard for full RGB-lighting control.
How to Use the AURA Adapter

Step 1: Please make sure the motherboard has a 12V RGB header.
Step 2: Find the AURA adapter on this case's RGB controller.

Step 3: Connect the AURA adapter (4-pin RGB header) from the RGB controller to the 12V RGB header from the motherboard.

Support 360mm Water Cooling at the Front and Top
This case can support 360mm water cooling at the front and top while the rear supports 140mm water cooling.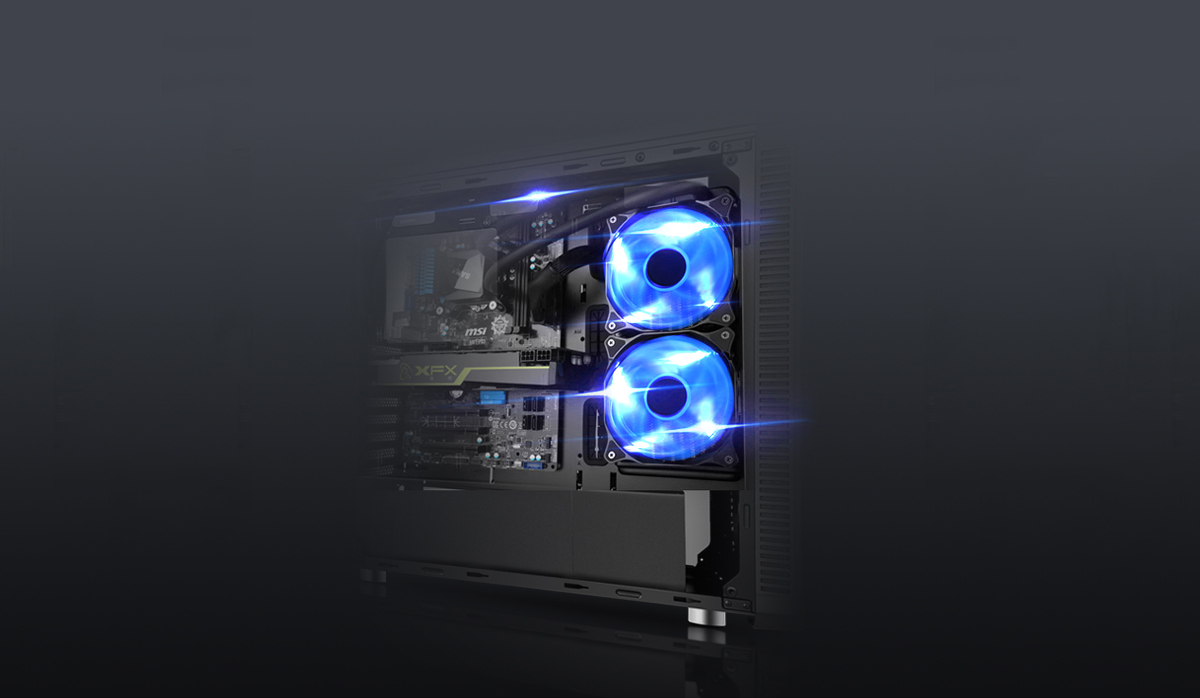 Support Up to a 240mm Water-Cooling Side Mount on Your Motherboard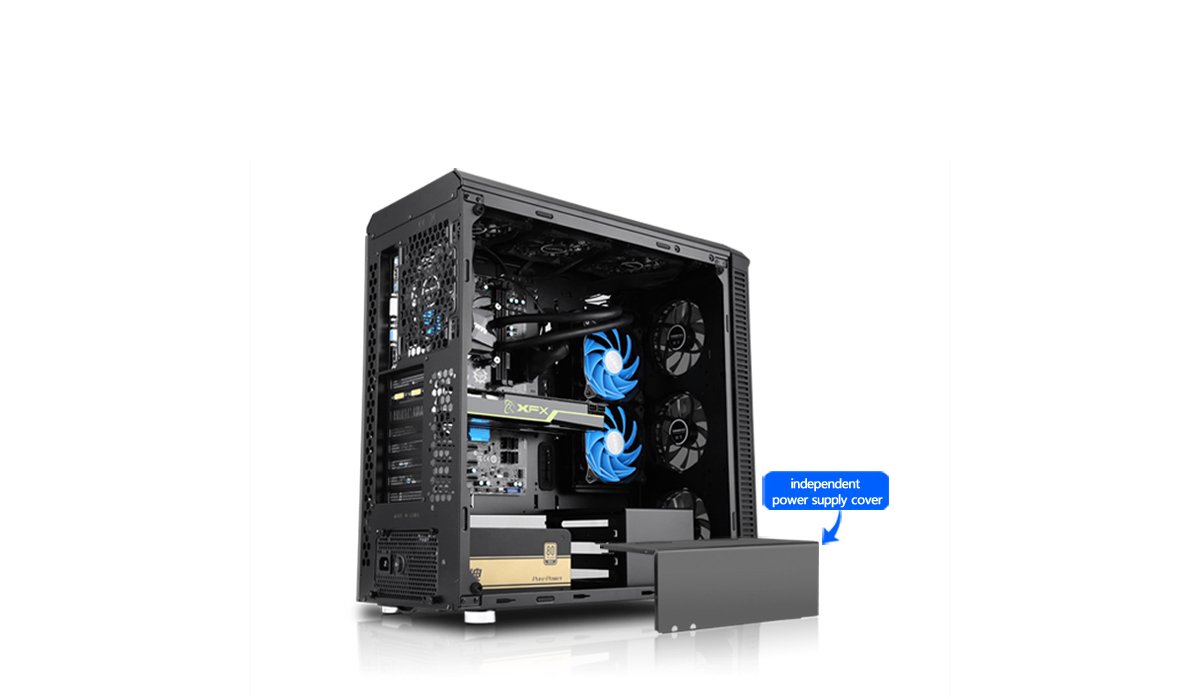 Unique Design for DIY Enthusiasts
This cases also comes with the special feature of supporting independent power-supply covers for flexible installations.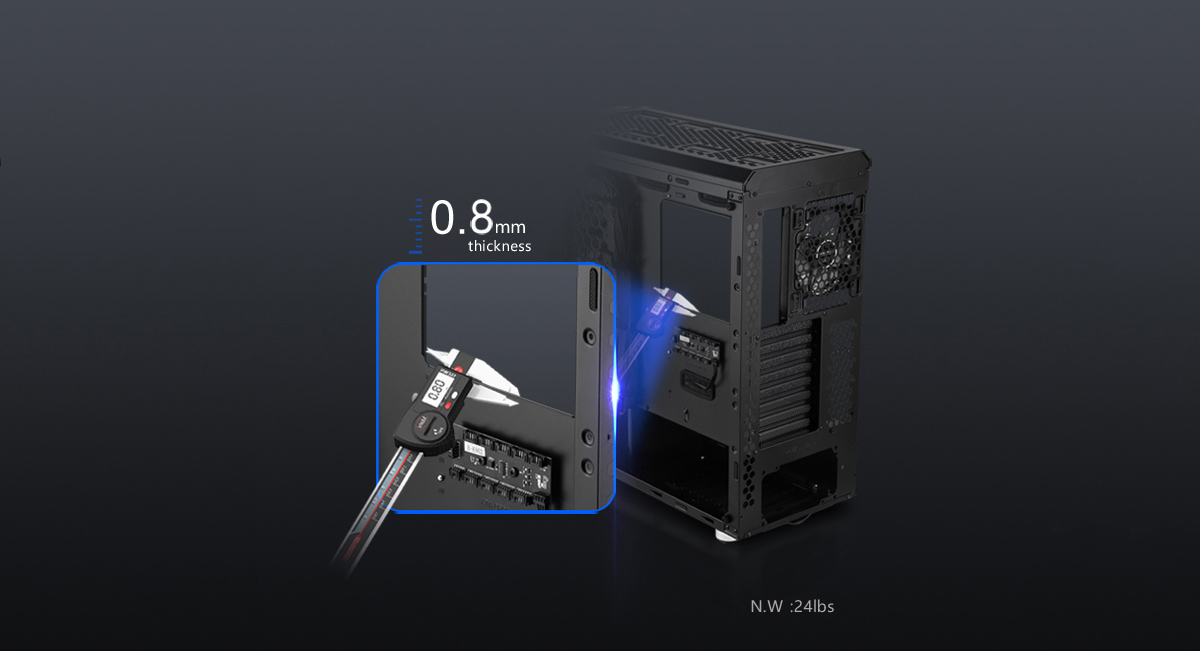 Overall 0.8mm Steel Thickness with a High Standard of Quality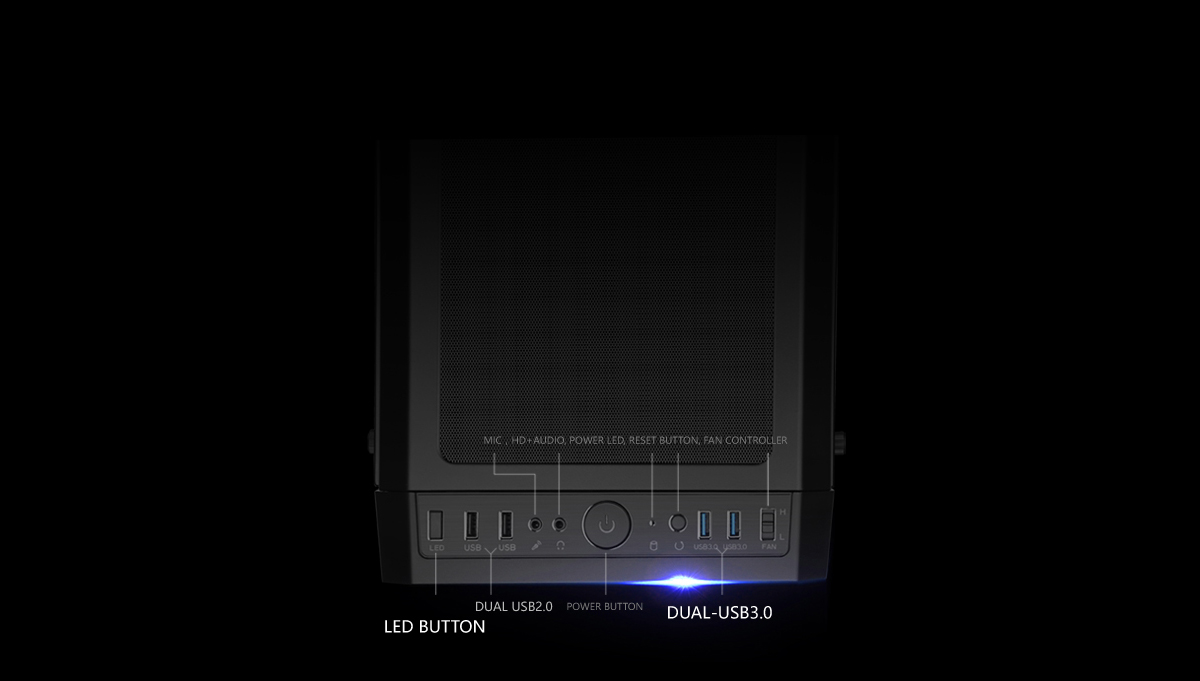 Dual USB 3.0 Interface Provides High-Speed Data Transfers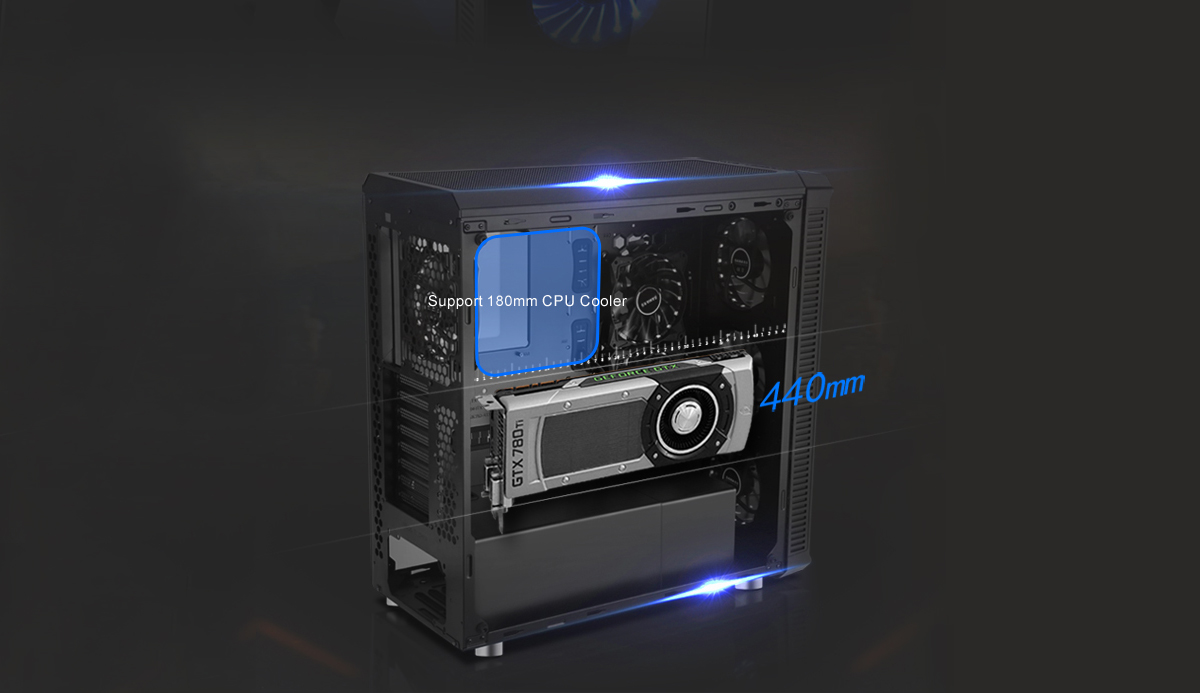 Support Up to a 440mm-Large Graphics Cards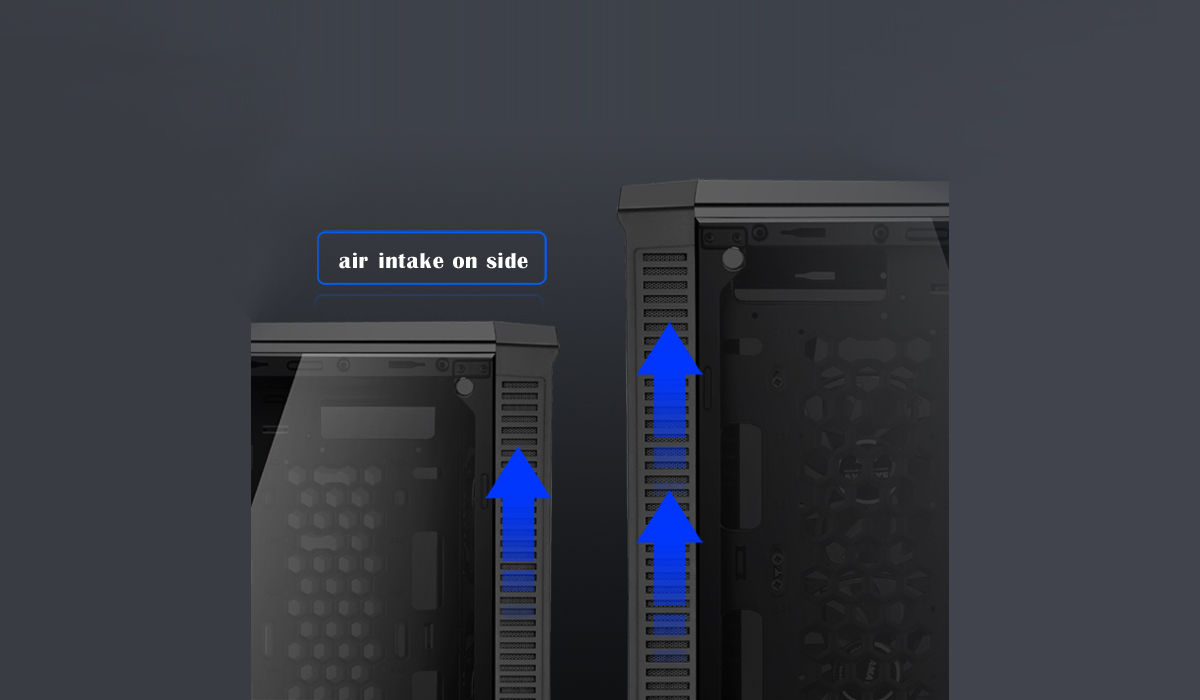 Metal Mesh on Both Sides of the Front Panel
for Better Heat Dissipation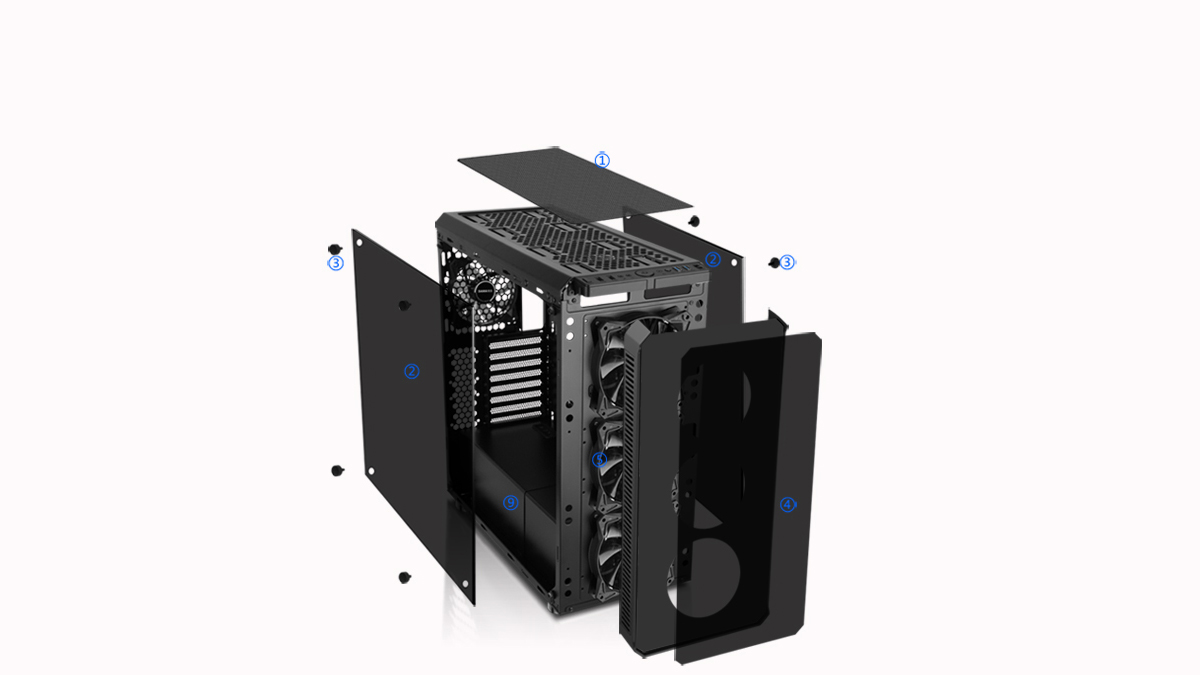 Innovative Structure Design with High-Quality and Originality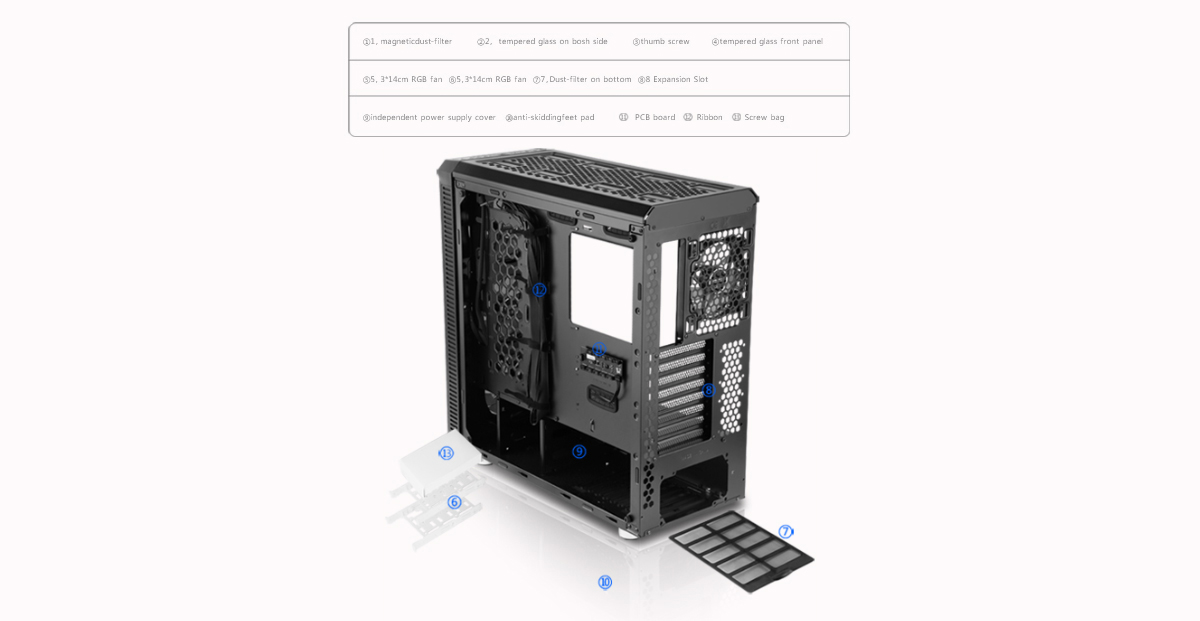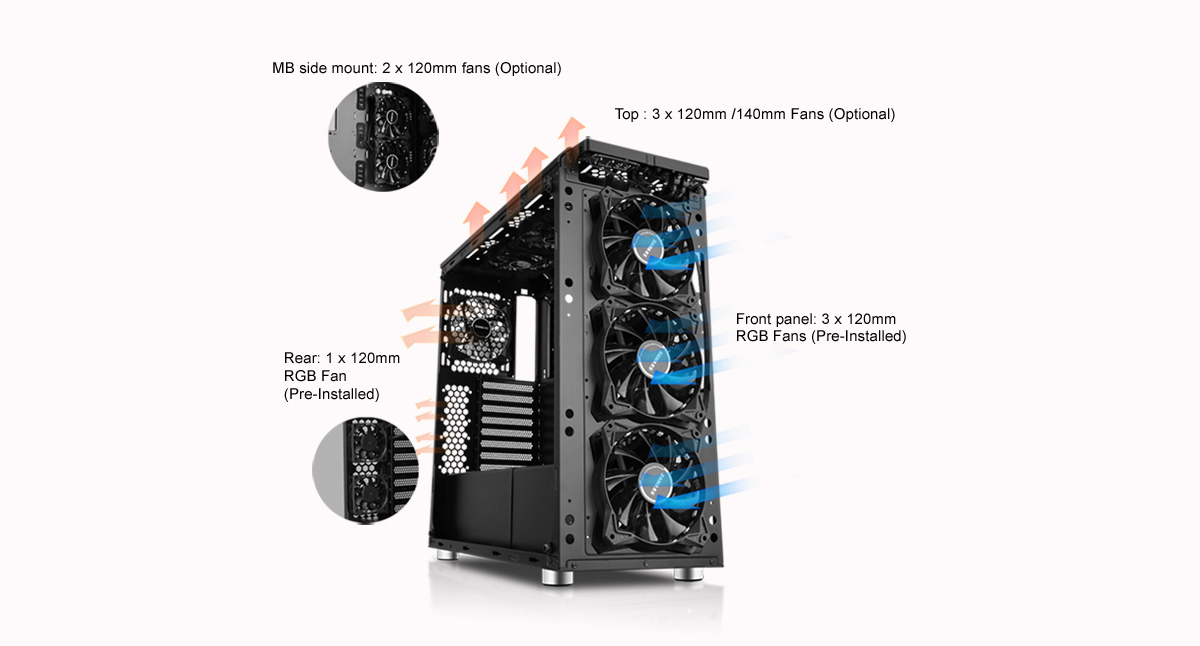 Good 33mm Cable Management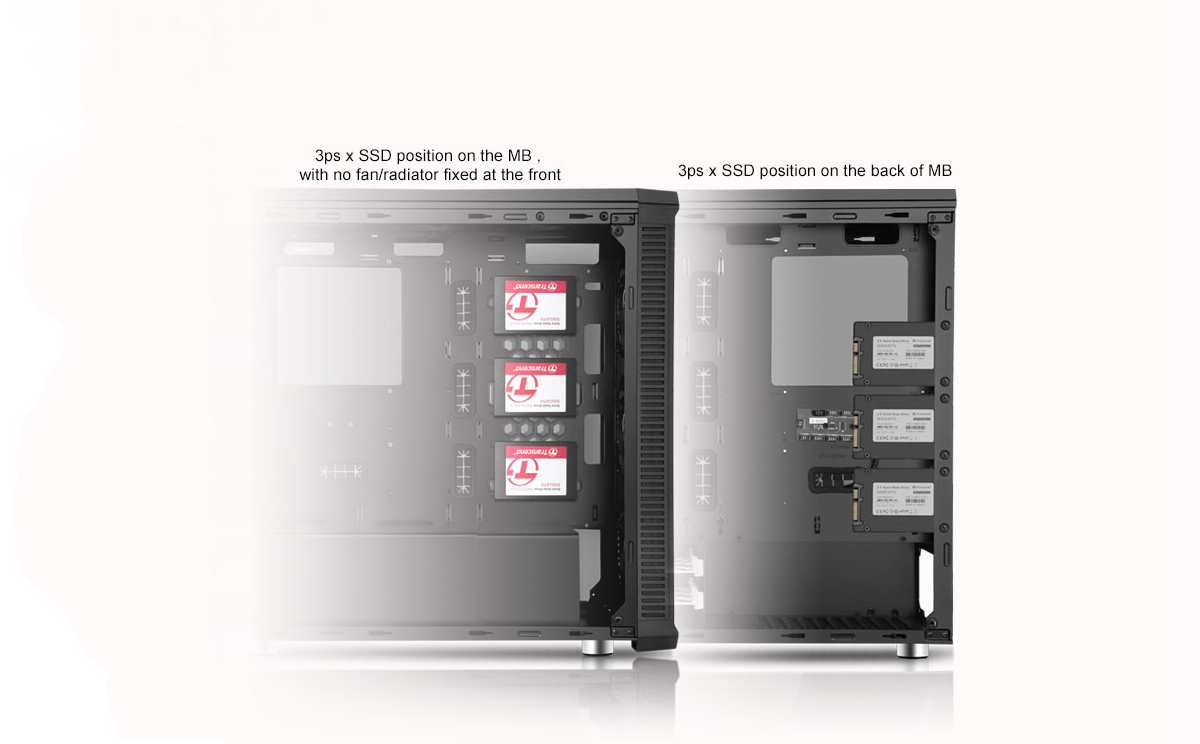 Support 6-Piece SSD Installation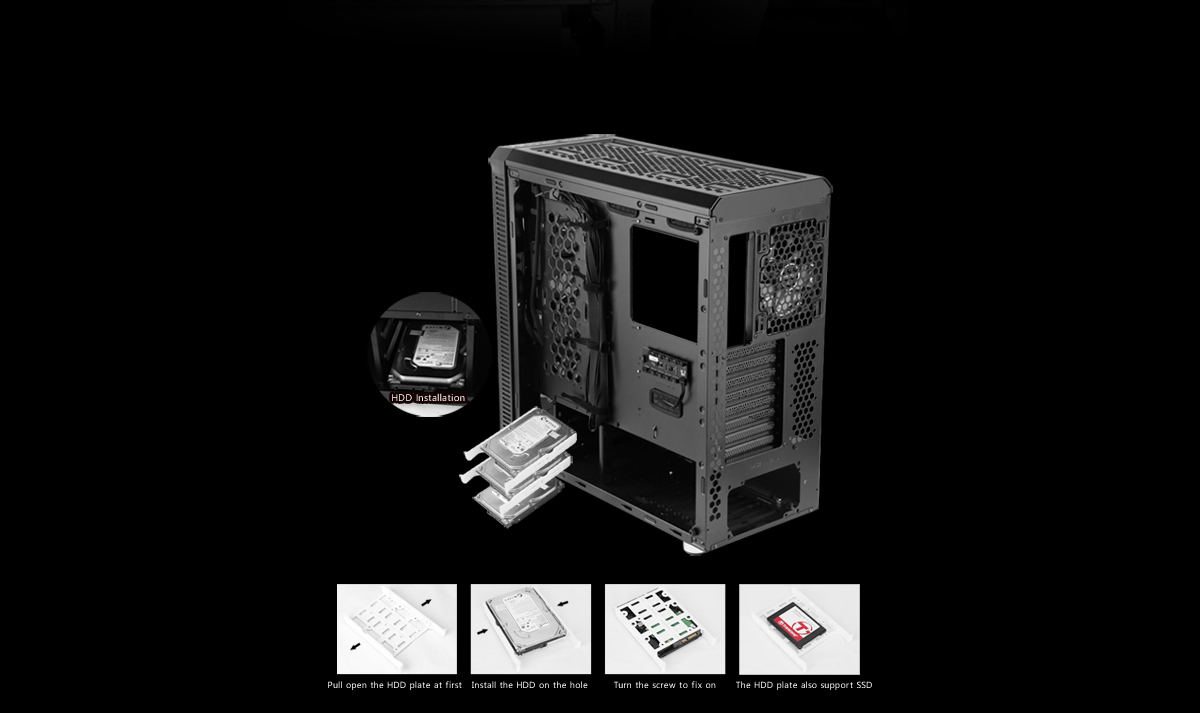 Support 3pcs HDD Installation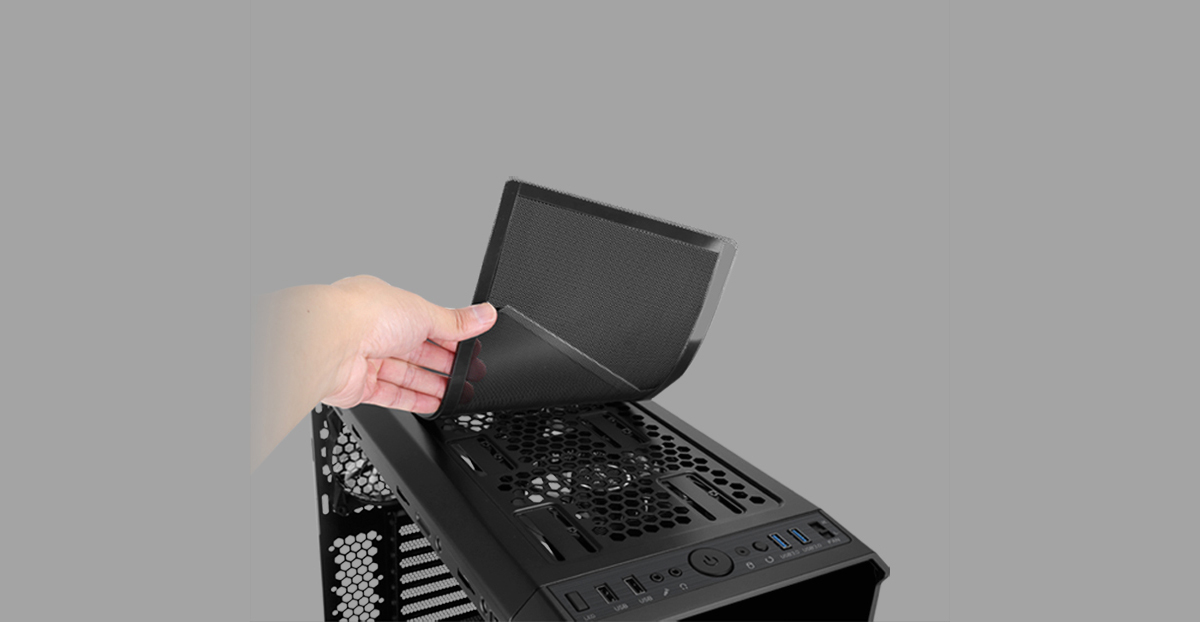 Magnetic Dust Filter on Top
Dust Filter on the Bottom