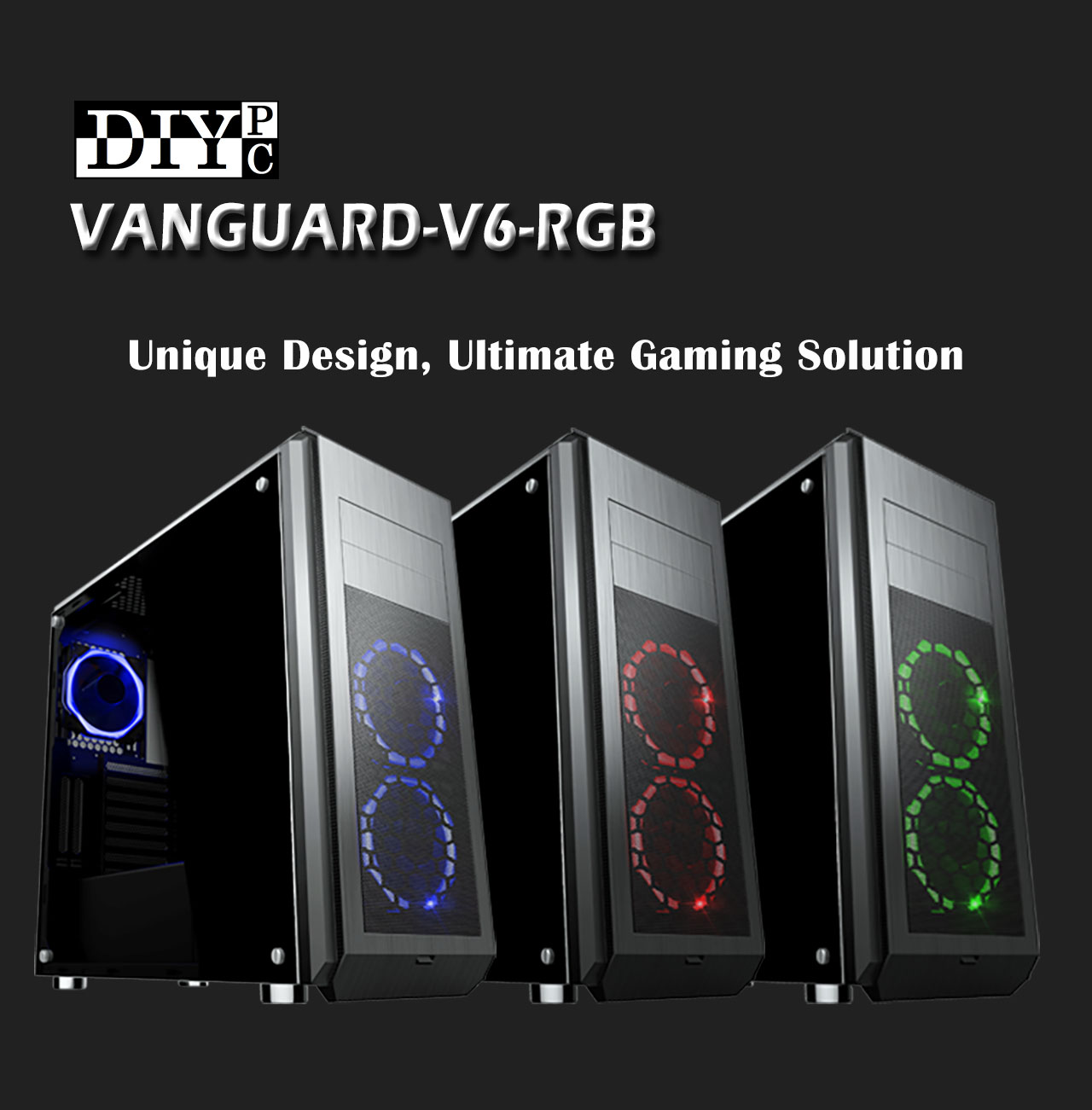 DIYPC Vanguard-V6-RGB ATX Mid Tower gaming computer case is a true geeky showpiece you'd love to show off. It comes with three pre-installed RGB dual-ring fans that provide excellent cooling and create a captivating atmosphere. You can control RGB lighting by a manual button or use the built-in Aura adapter (12V) to synchronize with compatible motherboard. The chassis has spacious room for large-size components, such as up to 280mm water cooling radiator, up to 180mm high CPU cooler and up to 440mm long VGA card. A tempered glass window lets you showcase the hardware inside.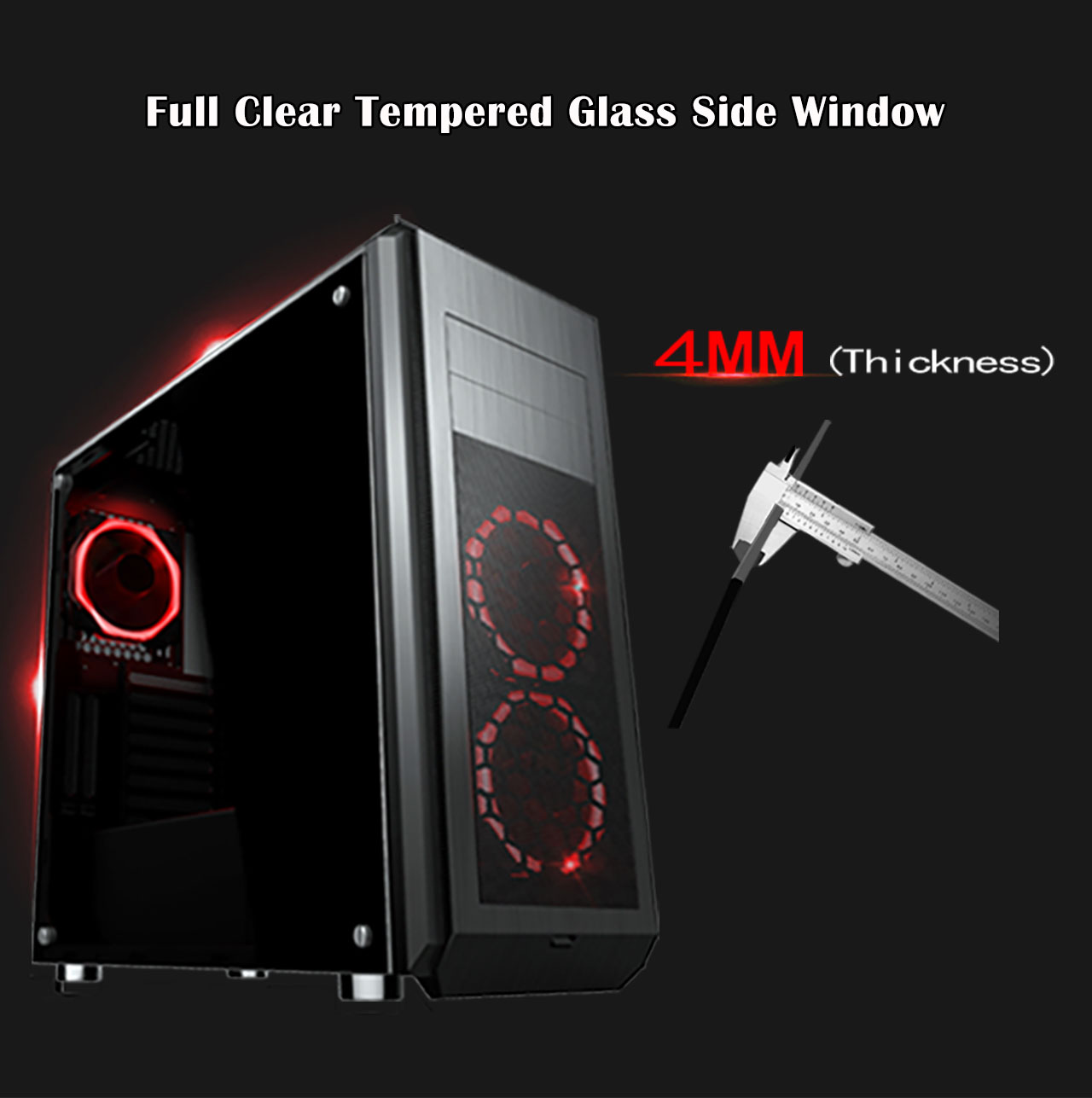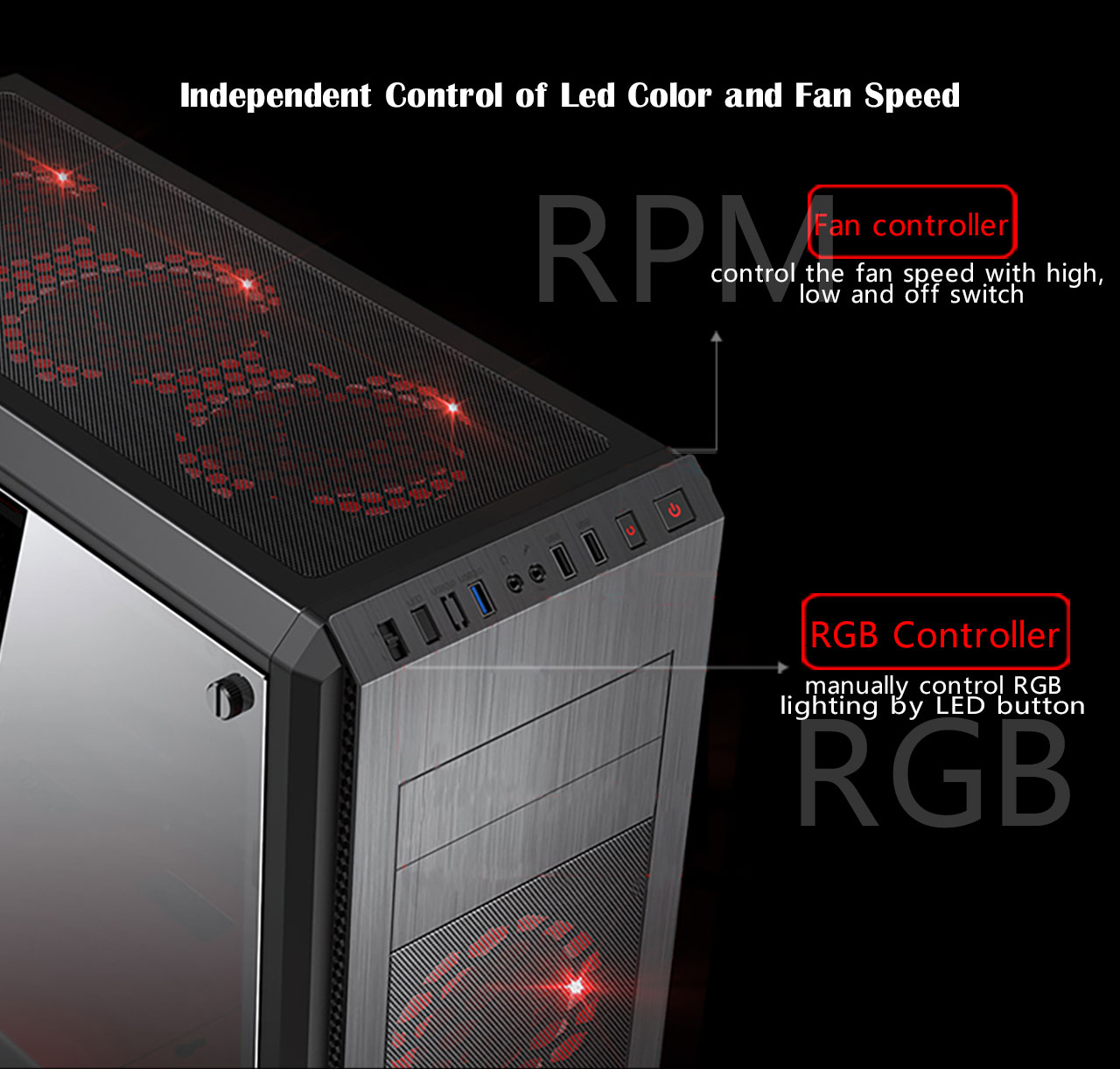 If your motherboard has an RGB connector, this case comes with an Aura adapter that's ready to sync with compatible motherboards for RGB-lighting control.
How to Use the AURA Adapter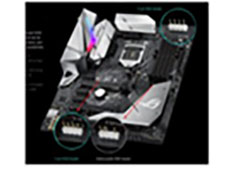 Step I: Ensure the motherboard has a 12V RGB header.
Step II Find the AURA adapter on the RGB controller.
Step III: Connect the AURA adapter (4-Pin RGB header) on the RGB controller to the 12V RGB header on the motherboard.