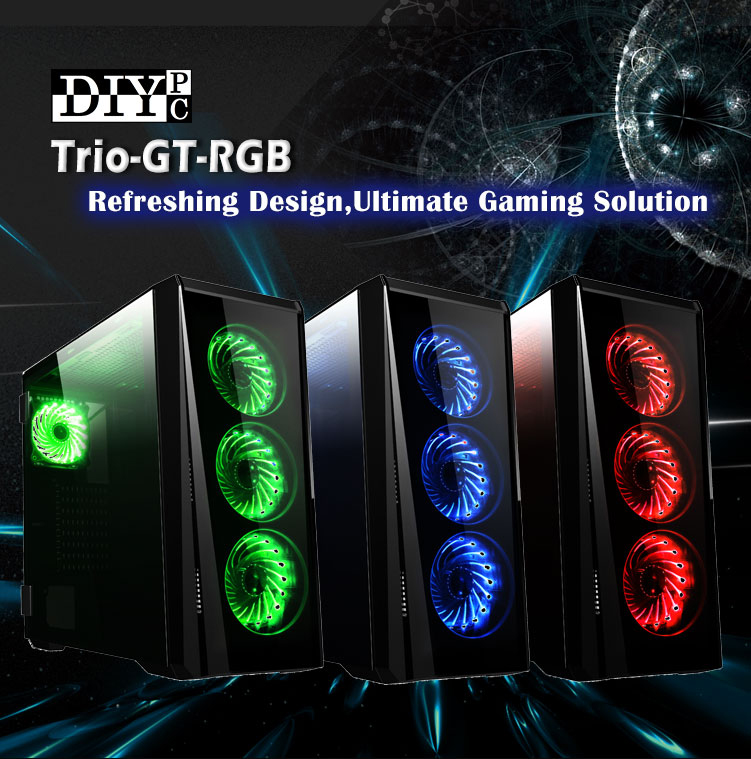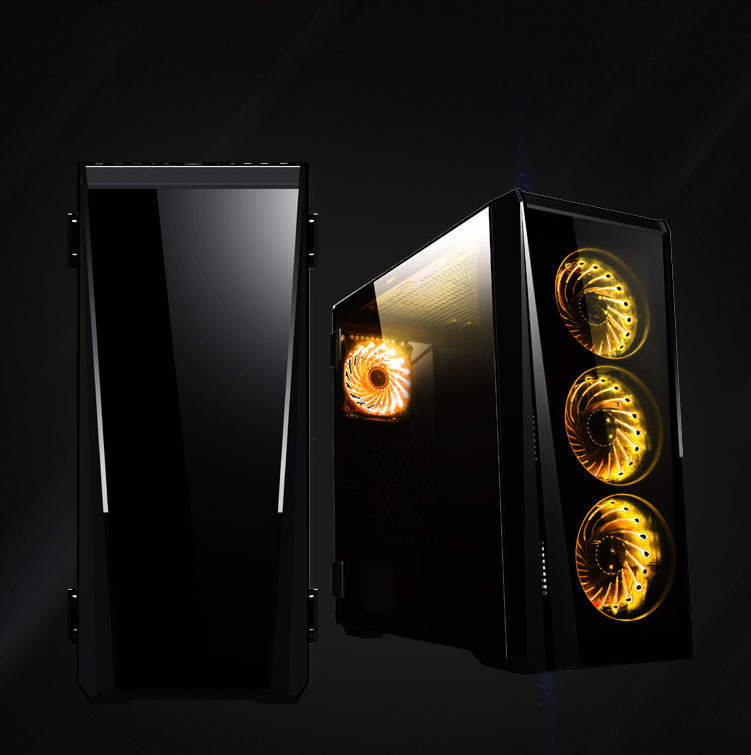 Full Clear Tempered-Glass in Front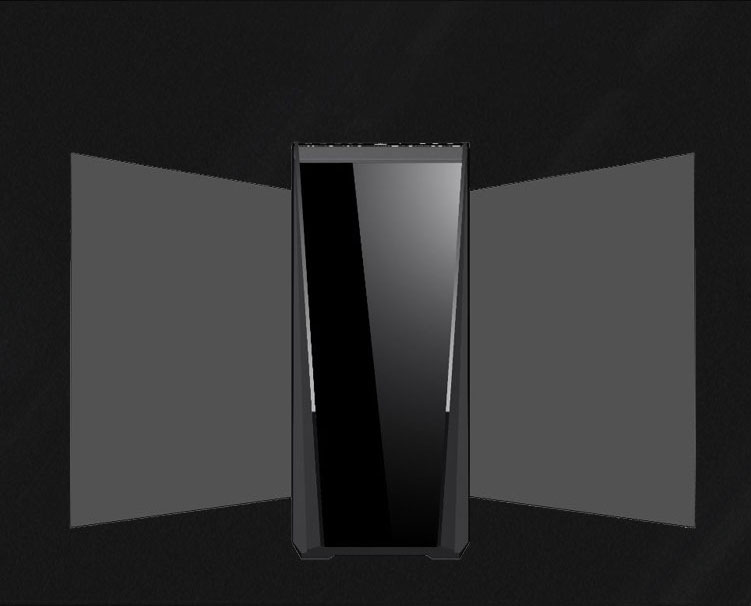 Both Side Panels Are Hinged and Swing Open for Easy
and Full Access to Your Build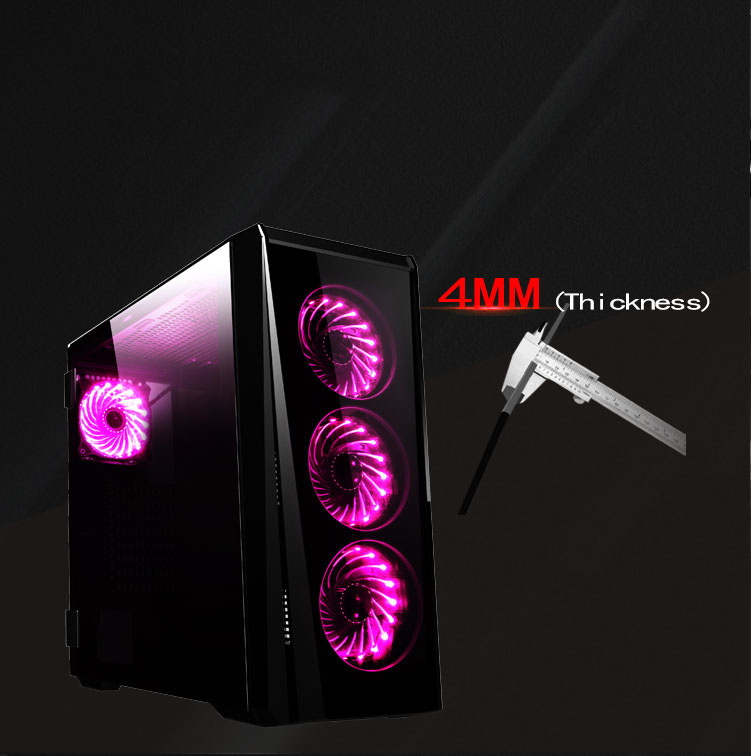 A Total of 3x 4mm-Thick Tempered-Glass
Panels (Front and Both Sides)
If your motherboard has an RGB connector, this case comes with an Aura adapter that's ready to sync with your motherboard to control RGB lighting.
How to use AURA adapter

Step I: Ensure the motherboard has a 12V RGB header.

Step II Find the AURA adapter on the RGB controller.

Step III: Connect the AURA adapter (4-Pin RGB header) on the RGB controller to the 12V RGB header on the motherboard.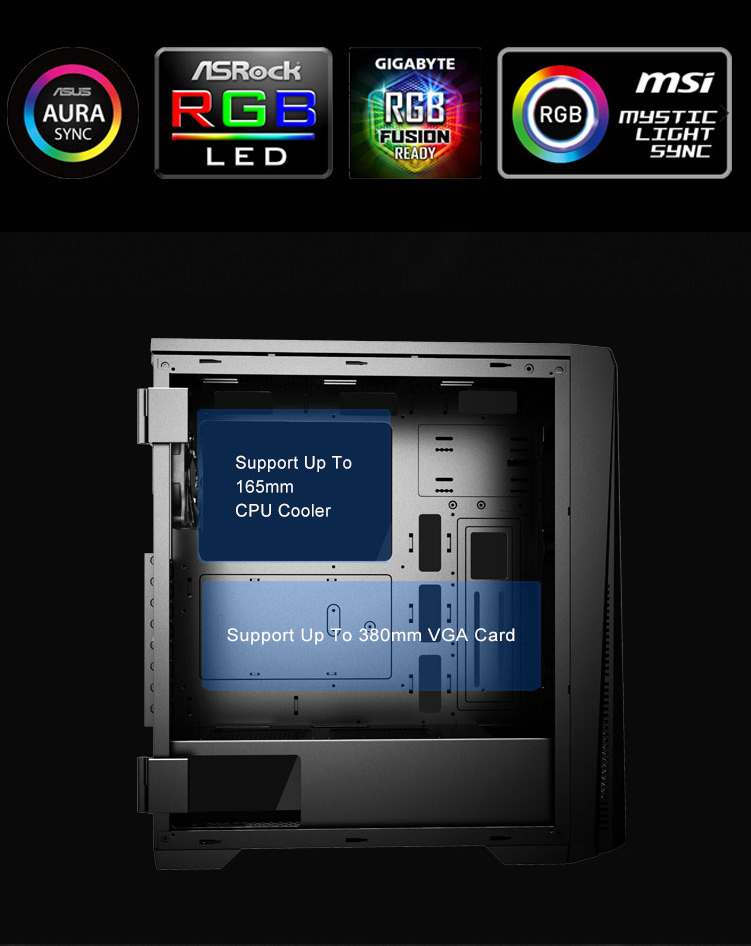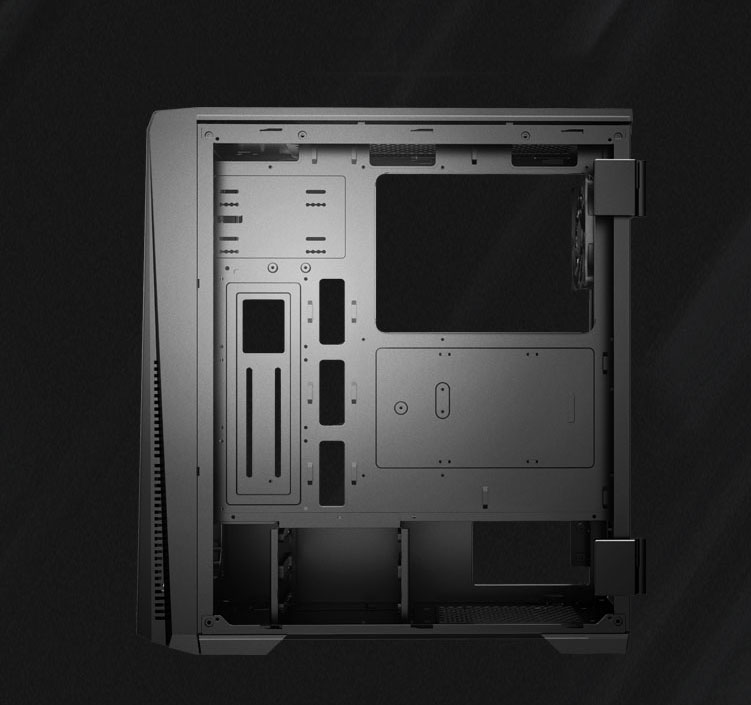 Advanced Cable Management (29mm)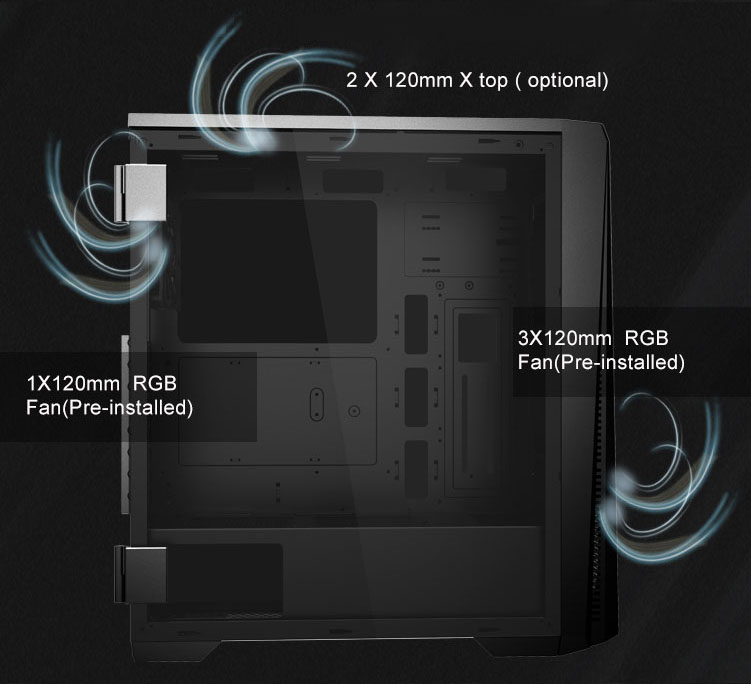 Excellent Pre-lnstalled Cooling Performance