SELF-LIT OLED
The Most Innovative Technology in TV
In contrast to LED TV technology that uses backlights, LG OLED screens pack SELF-LIT pixels which means they work independently to emit their own light. This allows for perfect black levels, outstanding colors, infinite contrasts and the sharpest details which ultimately uncover all the details in darker scenes.
Meet the Lineup
Why LG OLED?
Only OLED TVs use over 8.3 million pixels that emit their own light and turn completely off, creating a stunning picture that allows you to see virtually every detail.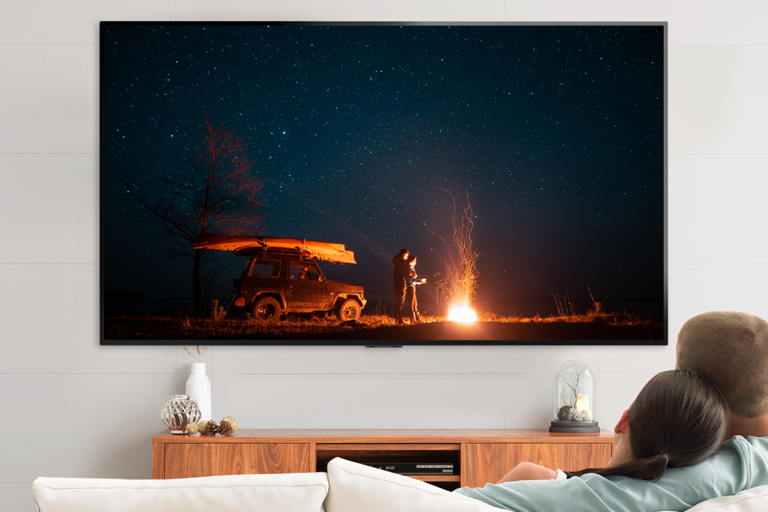 Sharp Picture
Unlike LCD or conventional LED technology, OLED uses millions of self-lit pixels to give you consistent detail, even when the cinematography gets dark.
Swift Response
Individual self-lit pixels paired with the latest gaming features and tech give you an edge with less lag, high refresh rates, and incredibly smooth and responsive gameplay.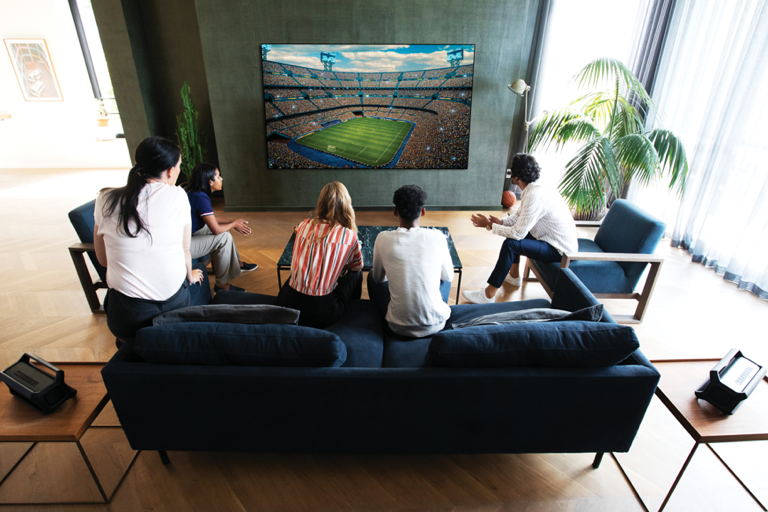 Smooth Motion
OLED Motion is technology you see, but don't notice. It's motion handling for fast movements in sports and action sequences. Kickoff returns look just as smooth at home as from 50-yard line seats, with less stuttering to slow down the big car chase.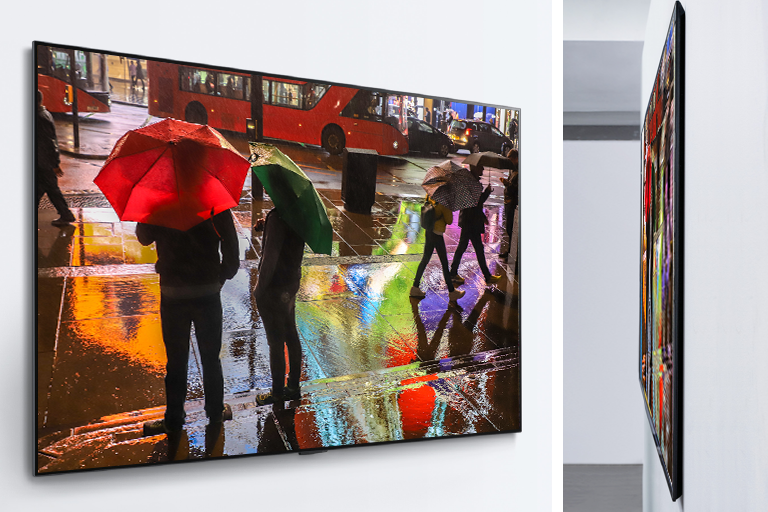 Slim Design
LG OLED technology unlocks a new world of TV design with a minimalist bezel and impossibly thin profile, putting the spotlight on your content while complementing your home's interior.
α9 Gen3 AI Processor 4K
See More of Your Content in 4K
Just because it wasn't filmed in 4K doesn't mean you can't see it that way. Our most advanced 4K processor uses AI and deep learning to authentically upscale lower resolution content, translating the source to 4K's 8.3+ million pixels. The technology is so good, you might mistake non-4K for true 4K.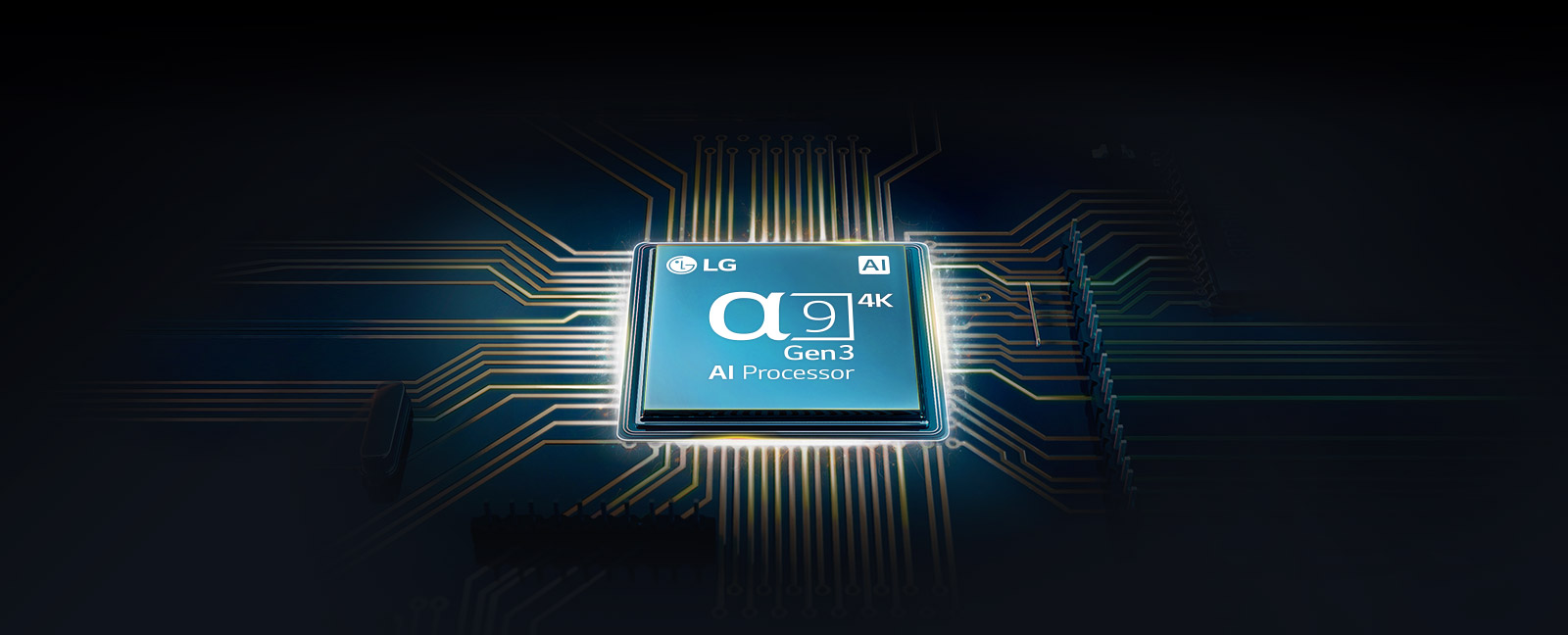 ThinQ AI
World's Most Intelligent TVs
LG ThinQ AI TVs are the only TVs with the Google Assistant and Alexa built-in. LG ThinQ fully integrates the voice assistants you already use. No need to buy a separate device. Convenience and connected home control are at your command, making it easy to control other smart devices and LG smart products.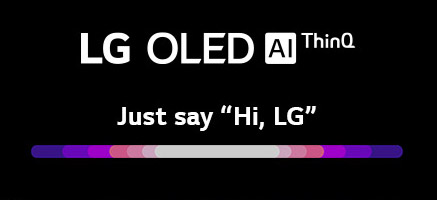 Ultimate Gaming Experience
Complete Your Dream Gaming Setup
HGiG Profile for HDR Gaming
Turn up Your HDR Gaming Experience
High Dynamic Range isn't just for movies. HDR gaming drops players right into the action for a new level of immersive gaming. LG has joined some of the biggest developers and tech companies in gaming to ensure the best HDR gaming experience.
G-SYNC Compatible
LG OLED TVs Work Seamlessly with NVIDIA G-SYNC®
Experience immersive gaming like never before. Only OLED TVs with NVIDIA G-SYNC compatibility can provide the exceptional picture quality of perfect black and intense colors combined with smooth gameplay to take gaming to new heights.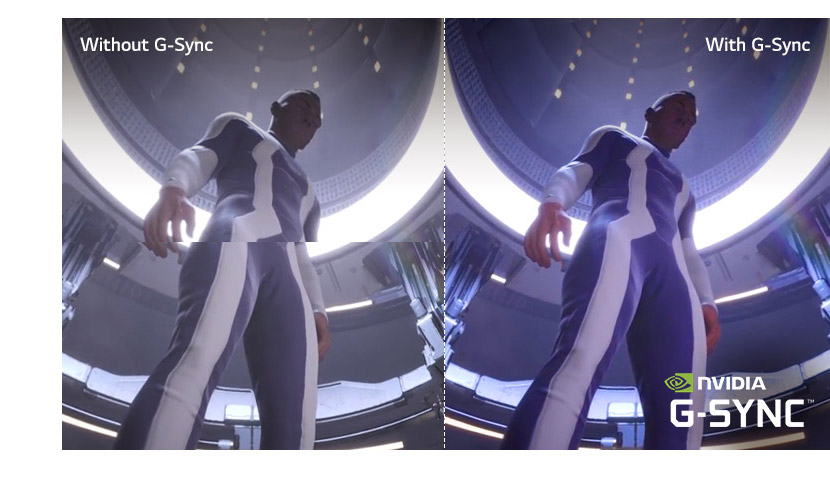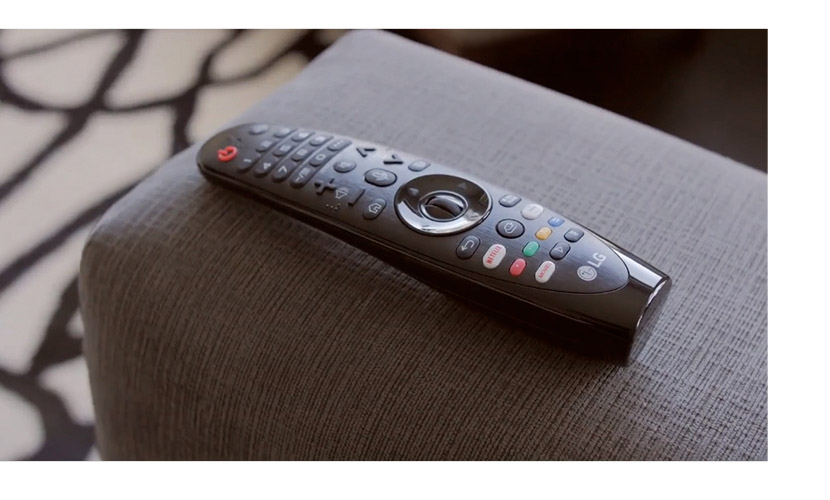 Your Guide to the Good Life
See What Makes the Magic Remote so Magical
We'll show you how easy it is to access and control your LG smart TV. Customizable features, point-and-click, voice controls, it's all here. Get ready to be amazed.
Gallery Design
OLED77ZX, OLED GX Series or NANO99 Series
A TV That's a Work of Art

This is art-inspired TV. Perfect lines. Unbelievably thin bezel. Impossibly slim. No gap from screen to wall. LG OLED TVs are designed, crafted, and engineered to put the spotlight on your content, yet complement your home's interior even when they're turned off.
LG OLED Design Gallery Has It All