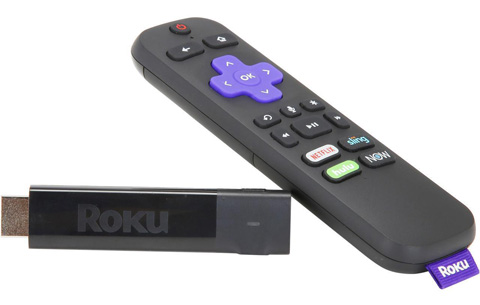 Roku Streaming Stick+
Roku Streaming Stick+ enables smooth HD, 4K, and HDR streaming, even in rooms further from your router. You can use it almost anywhere including hotels and dormitories. Just bring your remote and power.
Wireless that goes the distance
Attic bedroom? Garden movie night? Bring them on. The advanced wireless receiver gives you 4x the range and a stronger signal for smooth streaming, even in rooms further from your router.
Clear, immersive picture quality
Don't just watch your favourite shows, be immersed in them. Whether you're streaming in HD, 4K, or HDR, you'll get picture quality that's optimised for your TV with crisp details and rich color.
No more juggling remotes
With our new remote, you can power up and change volume on most televisions, control your player, plus find your favorite shows across hundreds of channels.
150,000+ movies and TV episodes
Movies. TV. Original series. Children's programmes. News, sports and more. Watch almost anything across thousands of free or paid channels available in a click.
Search across channels
Search by title, actor, or director and get unbiased results across top channels to see where you can stream your favourite shows free or at the lowest cost.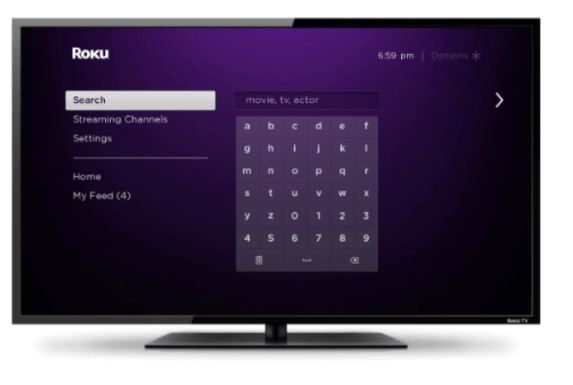 Hotel and dorm connect
Take your player on business trips. Or with you to uni. It's easy to use almost anywhere there's wireless. Just bring your remote and power along.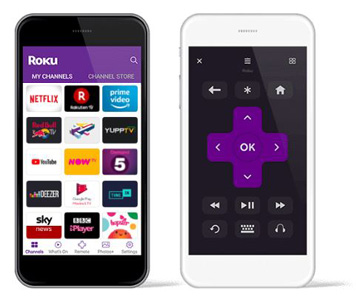 The free Roku mobile app
Turn your iOS or Android device into the ultimate streaming companion. Control your Roku player, search with your keyboard, plus get features like:
Private listening
Use headphones to listen as loud as you want without disturbing the house. Plus, up to three friends can join in on their phones too.
Cast to TV
See your photos, videos, and music up on your big screen.


Start watching in a few steps


Plug into HDMI port on HDTV

Note:
* For portability outside the house, bring your Roku remote, a wireless-connected phone/computer & USB power cable. For 4K/HDR you will need 4K/HDR content & a compatible 4K/HDR TV.