Power, Picture and Performance
With Roku Premiere, don't just watch your favorite shows, be immersed in them. Whether you're streaming in HD, 4K, or HDR, you'll get picture quality that's optimized for your TV with crisp details and rich color.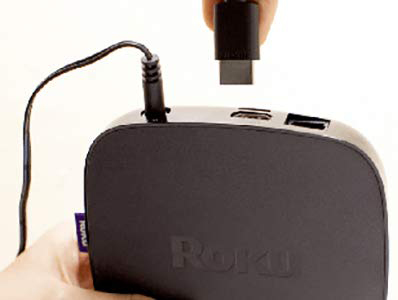 Ultimate Connectivity
Get a connection that stands up to what you want to stream with dual-band wireless—or use the Ethernet port for wired streaming.

Fully-Loaded Player
It's got all the bells and whistles, including a voice remote with TV power and volume buttons. Plus, get premium JBL headphones for private listening, lost remote finder and night listening.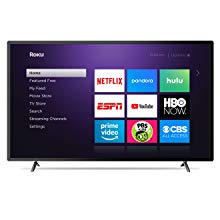 500,000+ Movies and TV Episodes
Movies. TV. Original Series. Kids' shows. News. Sports and more. Watch almost anything across thousands of free or paid channels available in a click. And with the 4K Spotlight channel it's easier than ever to find 4K and HDR content for your TV.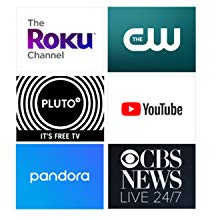 Amazing, Free Experience
From quick access to free movies and TV on the home page, to hundreds of free channels packed with Hollywood hits, live news and more, with Roku streaming players, there's plenty to watch without spending extra.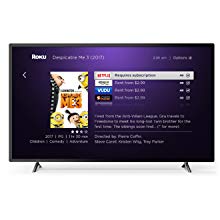 Search Across Top Channels
Search by title, actor, or director and get unbiased results across 1,000+ channels to see where you can stream your favorite shows free or at the lowest cost.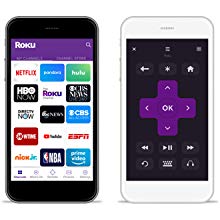 The Roku Mobile App
Turn your iOS or Android device into the ultimate streaming companion. Control your Roku player, search with your keyboard, plus get features like: private listening, voice search and casting to your TV.
| | | | | | |
| --- | --- | --- | --- | --- | --- |
| | Roku Express | Roku Premiere | Roku Streaming Stick | Roku Streaming Stick+ | Roku Ultra |
| Access to 500,000+ movies and TV episodes, with search across 1,000+ top channels | | | | | |
| Connect to TV via | HDMI (HDMI Cable included) | HDMI (Premium HDMI Cable included) | HDMI | HDMI | HDMI |
| Picture quality | Up to 1080p HD | 1080p HD, 4K UHD up to 2160p at 60fps, HDR10, HLG | Up to 1080p HD | 1080p HD, 4K UHD up to 2160p at 60fps, HDR10, HLG | 1080p HD, 4K UHD up to 2160p at 60fps, HDR10, HLG |
| Supported audio | DTS Digital Surround, Dolby Audio and Dolby ATMOS pass through over HDMI; Digital stereo over HDMI | DTS Digital Surround, Dolby Audio and Dolby ATMOS pass through over HDMI; Digital stereo over HDMI | DTS Digital Surround, Dolby Audio and Dolby ATMOS pass through over HDMI; Digital stereo over HDMI | DTS Digital Surround, Dolby Audio and Dolby ATMOS pass through over HDMI; Digital stereo over HDMI | DTS Digital Surround, Dolby Audio and Dolby ATMOS pass through over HDMI; Digital stereo over HDMI |
| Voice remote with TV power and volume buttons | - | - | | | |
| Works with Google Assistant | | | | | |
| Internet connectivity | 802.11 b/g/n | 802.11 b/g/n | 802.11ac dual-band MIMO | 802.11ac dual-band MIMO | 802.11ac dual-band MIMO, Ethernet 10/100 |
| Advanced wireless receiver for up to 4X the range | - | - | - | | - |
| Premium JBL headphones, remote finder, gaming buttons, headphone jack, microSD/USB/Ethernet ports | - | - | - | - | |
| Free Roku mobile app with remote control, private listening and voice search | | | | | |